Categories: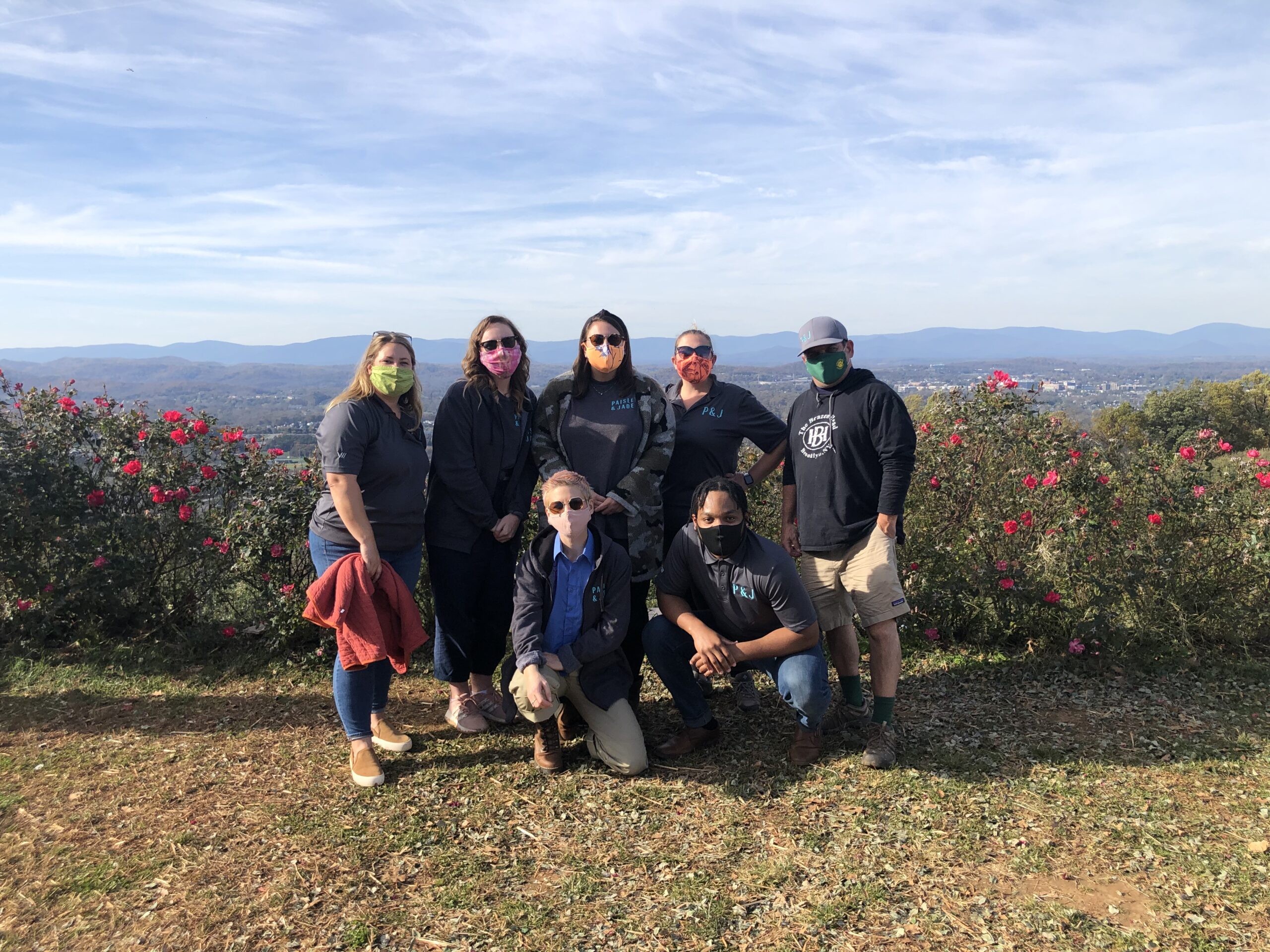 Here at #highpointandmoore, #teampandj is gearing up for a BIG 2021.  We're so so excited to see our industry move forward, and we have lots of clients who have been waiting to gather and celebrate all sorts of milestones!  2021 is kicking off big for us, and we TONS of new #pandjpretties to share with you over the coming weeks!!  Stay tuned to the blog and social media, as we'll be revealing all sorts of new builds, new purchases, some P&J "glowups", and reveal what's coming next for in-house builds!
We'd be remiss, however, to move into 2021 without taking a moment to reflect on how 2020 got us to where we are today.  You see, typically, we're so busy executing events, our opportunity to create new pieces, refresh existing ones, or take the time to truly curate and refine the collection is limited.  But while 2020 wasn't the year we were looking for, it gave us a very precious gift: time!
Our full-time team of seven #pandjpeeps have been hard at work behind the scenes in the past year, and while the work may have consisted less of moving couches, gorgeous venue visits, and back-to-back client appointments, there was plenty to do, and the whole team pitched in!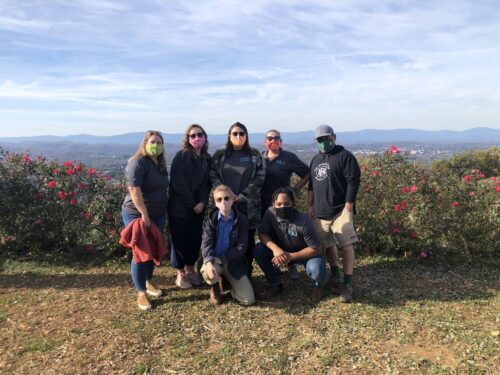 With less orders going out, there was plenty of time to rearrange and organize ALL THE THINGS in the warehouse.  Cubbies were organized, and we got to break out everyone's favorite – the label maker!!!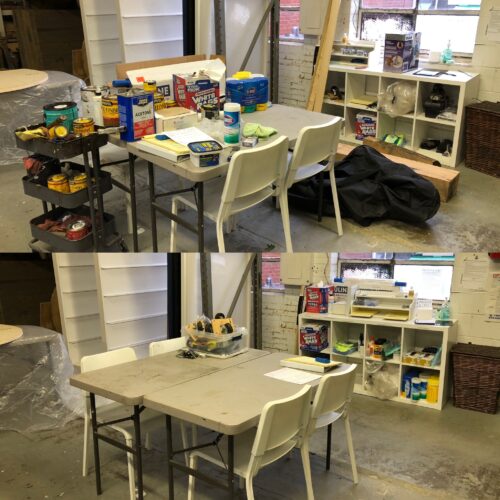 To reduce contact, everyone worked from home as much as possible.  That required some unique approaches to communicating between team members, especially as we shuffled items around in the warehouse.  Thank goodness for technology and the "markup" feature on iPhones!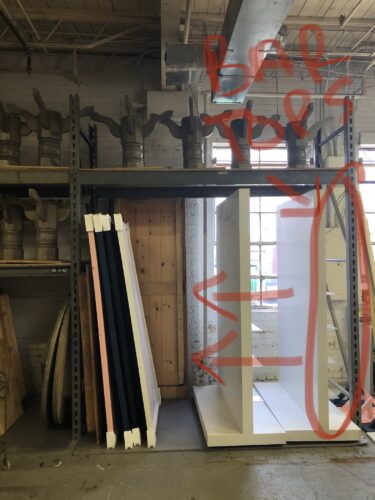 Josh led the charge in the warehouse, and went through many items one by one to ensure quality and condition, and then got to work coming up with new solutions to keep items fresh, like wrapping all table corners to protect them.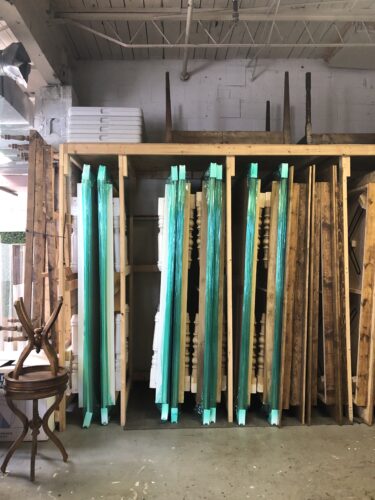 We also worked on expanding our collection of furniture covers to keep our items protected on site at events.  After many hours with the vinyl cutter and the iron, we think we're *finally* getting the hang of it!!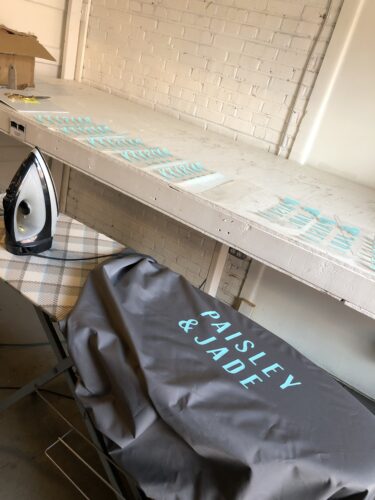 Working from home doesn't *just* mean curling up with a laptop on the couch!  Our team used their home shops to work on designing and building all sorts of new pieces for the collection!!  And when the weather cooperated, they could even take the "home shop" outside!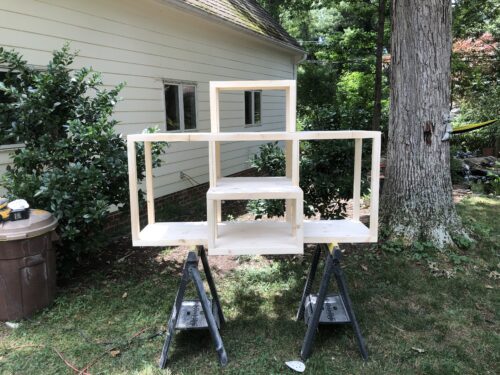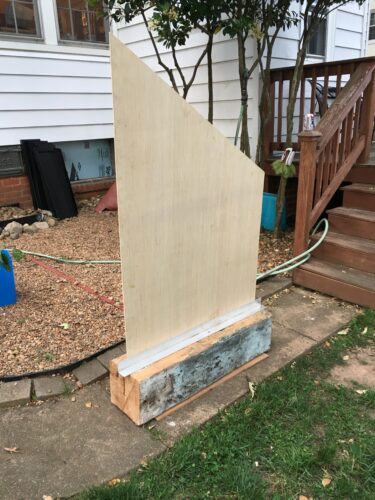 Having more "down" time also gave us the opportunity to review the collection and refine certain areas.  After many long years together, we said goodbye to our collection of mismatched wooden chairs.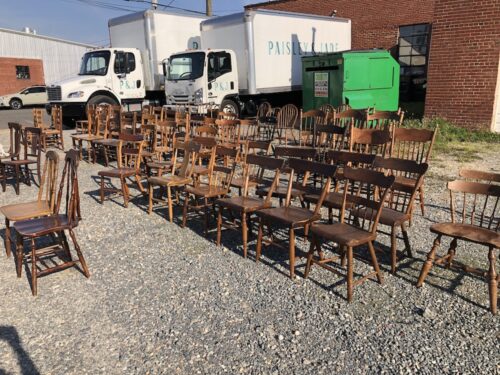 But through it all, some things never change….  and Perkins & Morgan were still out picking up chairs from the side of the road!! 🤣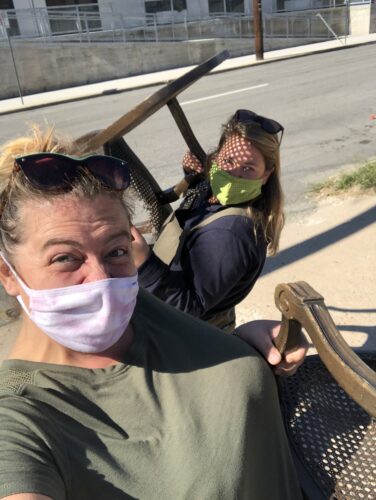 So, thank you, 2020, for what you did give us – tons of time, a team that stayed intact (& worked their butts off!), and the opportunity to continue to create beautiful things to share with our clients!
'Paisley & Jade is a vintage & specialty rental company based in Richmond, VA and serving Virginia, North Carolina and Washington, DC.  We maintain an inventory of gorgeous & unique furniture and decor pieces that you can use to create one-of-a-kind event spaces, weddings, photo shoots, and trade show displays.  To learn how Paisley & Jade can help enhance your next visual display or special event, please contact us today!