Categories: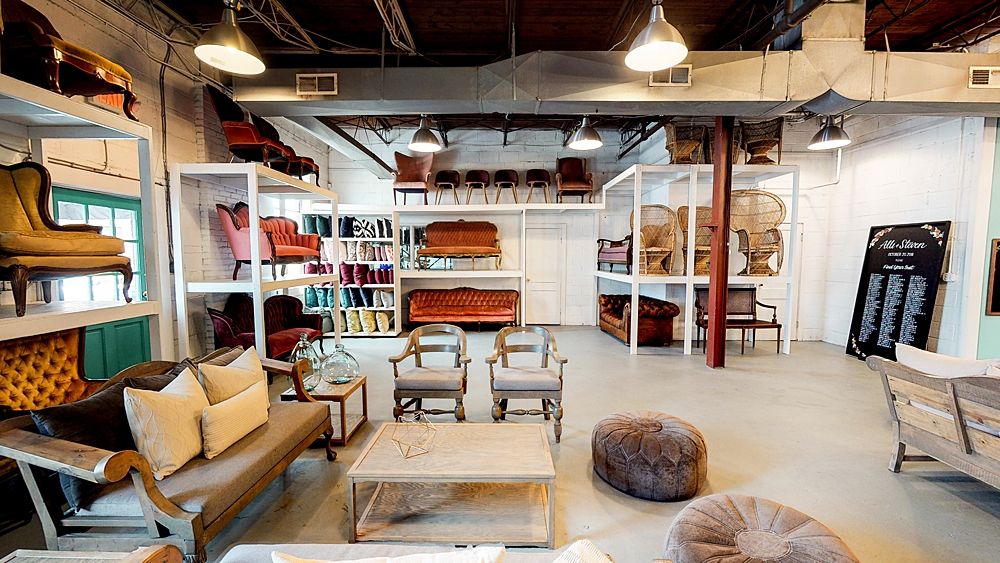 Last winter, our friends at J&D Photo reached out about doing a virtual tour of our space!  We loved the idea of people being able to see all around Highpoint & Moore without ever having to get up from their computer, so we invited them over to make it happen!!!
We spent the day making sure everything was just so, since how things were arranged would live on for a long time on the internet.  Once they arrived, they used their specialty equipment to walk through the space and capture the images that would become the final product!
You can see the final product in its entirety here on our website!  You can click through the space as if you are walking through it, and even click on items to be taken to their inventory description and information in our online collection catalog!
In addition to the complete tour, J&D Photo also shared these amazing still photos of our space!
For our main showroom, we decided to keep our usual tables and chairs on display, but also added our Estate Bar to the display, and made sure our lounges were accessorized!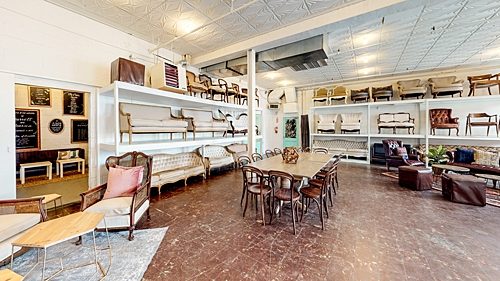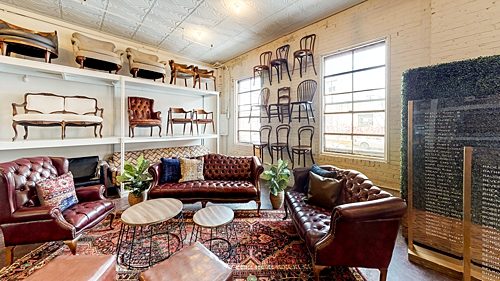 Our secondary showroom features our Marshall Collection on the floor, with all of our colorful upholstery on the walls.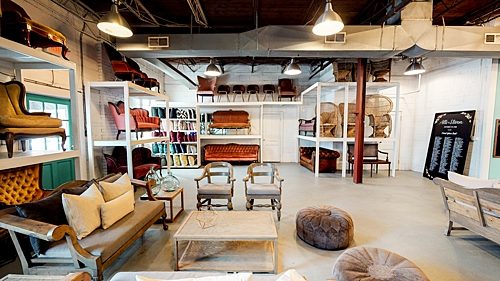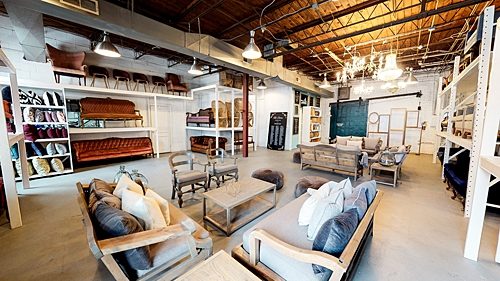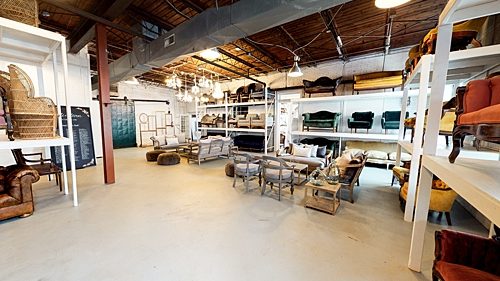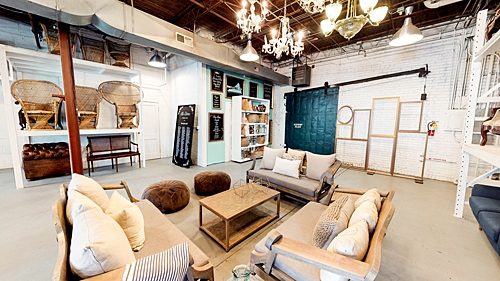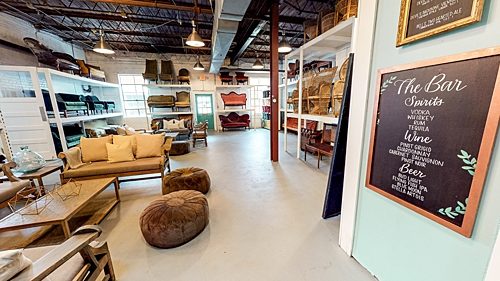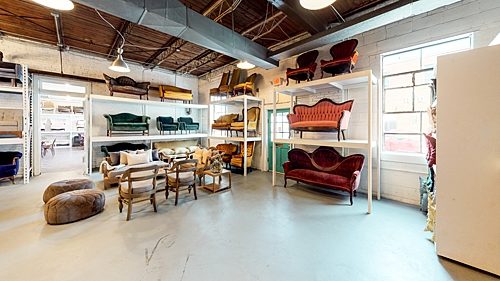 We also used our custom-built pillow racks to showcase both our pillows and our smalls, and hung some of our favorite recent hand lettering on the walls.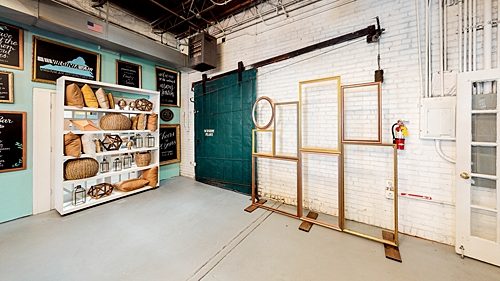 Thank you so much to J&D Photo for making this happen for us!
Paisley & Jade is a vintage & specialty rental company based in Richmond, VA and serving Virginia, North Carolina and Washington, DC.  We maintain an inventory of gorgeous & unique furniture and decor pieces that you can use to create one-of-a-kind event spaces, weddings, photo shoots, and trade show displays.  To learn how Paisley & Jade can help enhance your next visual display or special event, please contact us today!