Categories: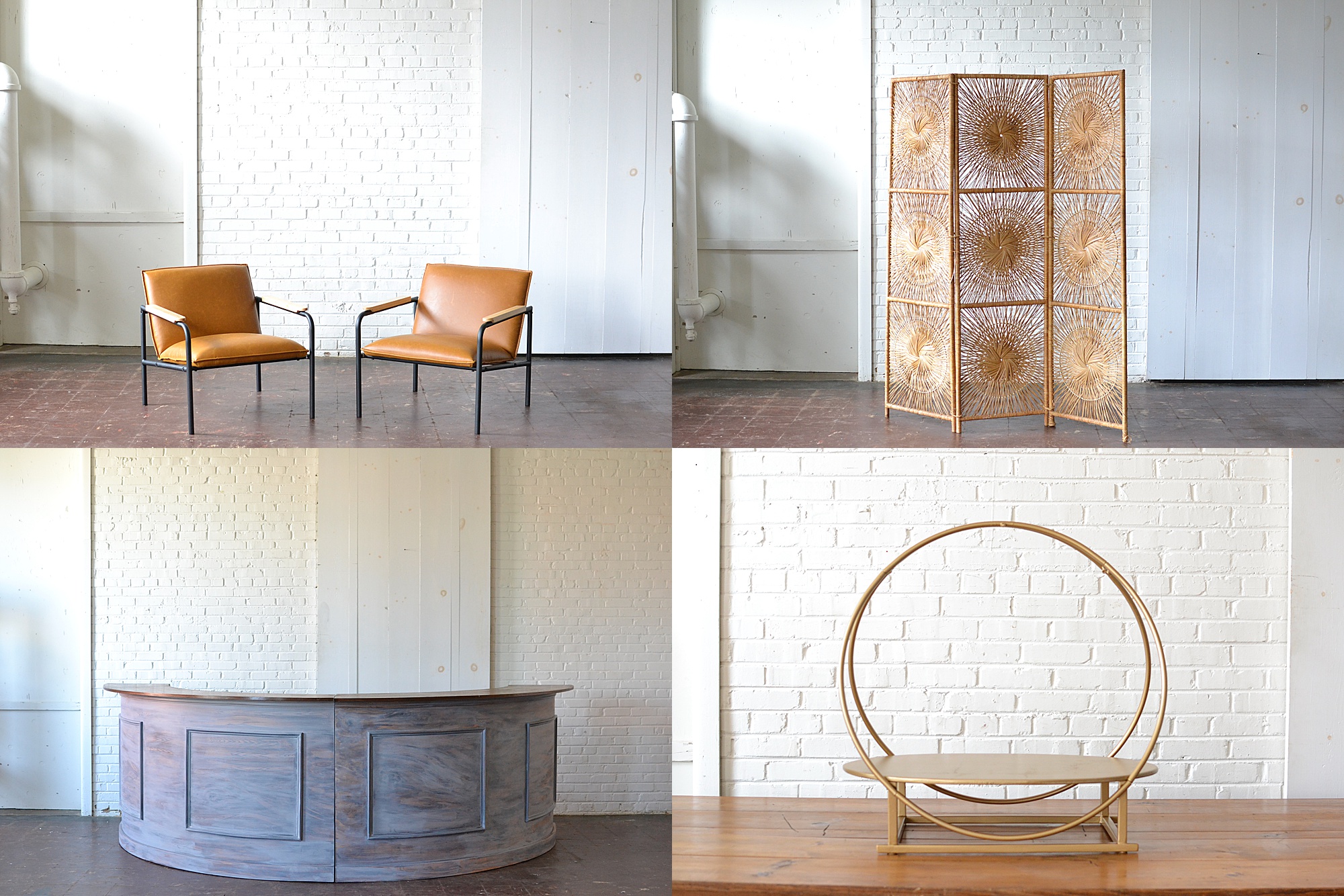 #Teampandj has been hard at work adding some new and some refreshed #pandjpretties to our inventory! We love a good makeover!
Trio of Modern Mixed-Medium Shelving
We are super excited for this new shelving option. There are endless possibilities with these new pieces! These are perfect for a modern ceremony backdrop, back bar shelving options, food display or escort cards!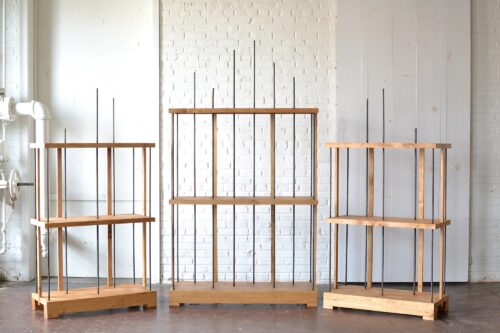 Pair of Modern Mixed-Medium Shelving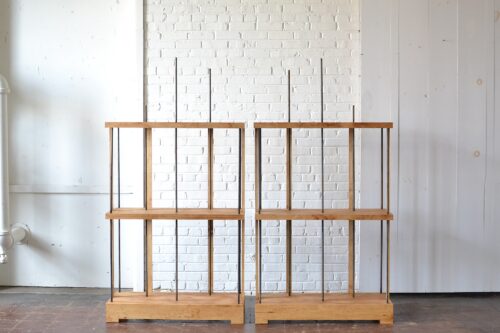 Modern Mixed-Medium Shelving- Large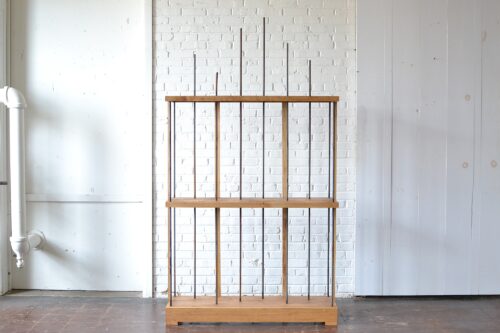 Modern Mixed-Medium Shelving- Medium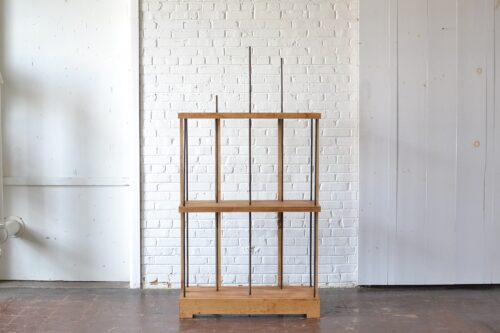 You loved the Estate Bar so much, that we had a second option! Meet the Marshall Bar! Perfect pairing with the Belfort Lounge Package and Marshall Stage Facade. This bar is sure to be a show stopper at your next event!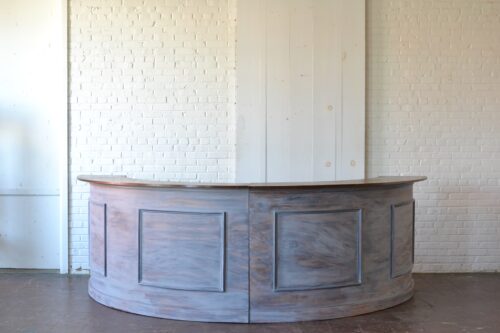 Marshall Bar- Quarter Round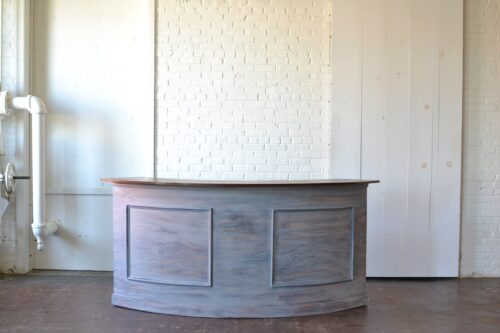 We put a modern twist on our Classic Stained Wooden Shelving and opted for a tabletop option! These tabletop shelving units are perfect for food displays and back bar glassware!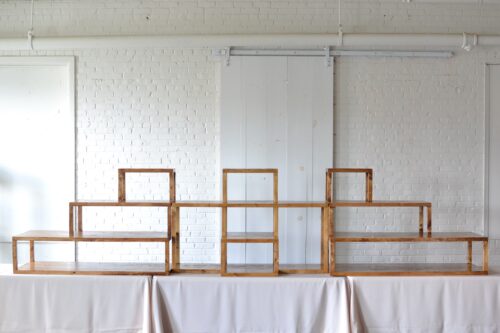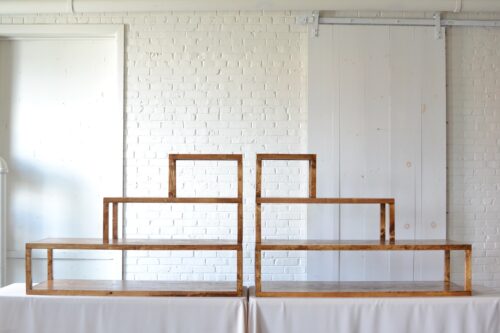 We did it again! We saw how much you loved our Marshall Stage Facades so we made another set in white! The perfect pairing with our Estate Bar! This piece will brighten up any stage and dance floor!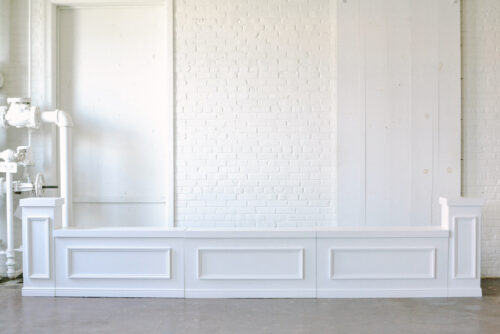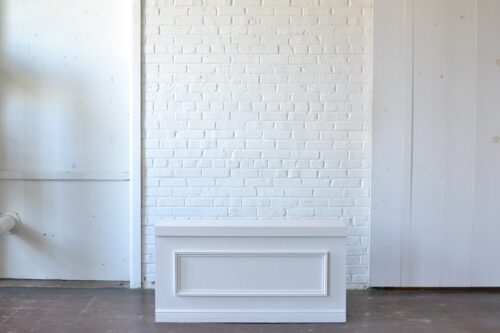 We are loving everything modern, can you tell? This Freestanding Modern Grid is a fun option for escort cards, photobooth display wall or wedding favors!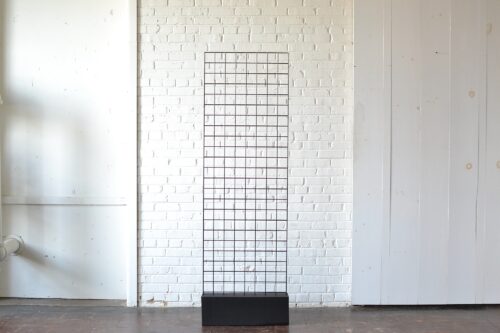 Gold is the new black! We added another acrylic option. This 6′ acrylic panel is the perfect size for your guest seating charts!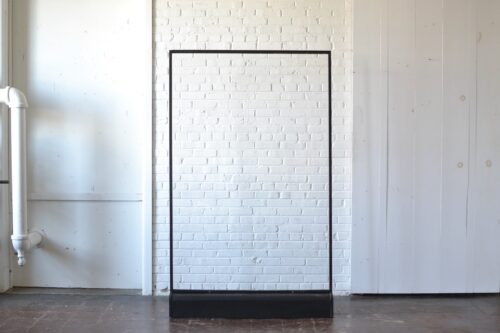 Collection of Black Tabletop Acrylic Signage
These new Black Tabletop Acrylics are a great option for signage at your next event! From table numbers, signature drinks to food menu displays!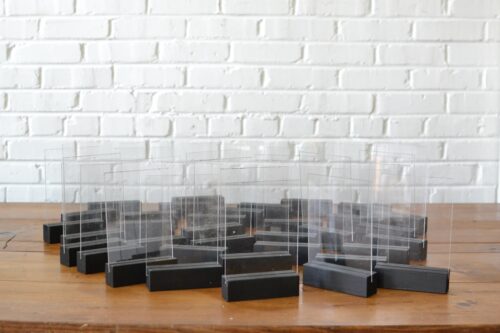 6′ Wide Freestanding Chalkboard Panel
We put a bigger twist on our Freestanding Chalkboard Panel and supersized it! This new 6′ wide panel makes the perfect canvas for some #pandjlettering!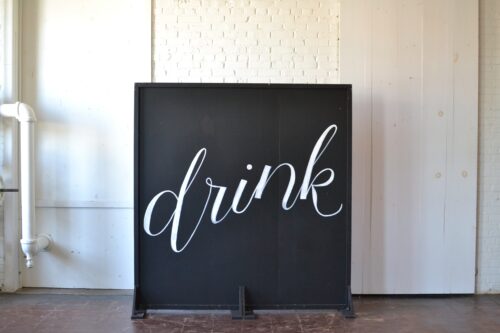 We are taking comfort to the next level. Meet our new neutral seat cushions! They fit both our Thonet and Bentwood Chairs. The perfect option for ceremony and reception seating!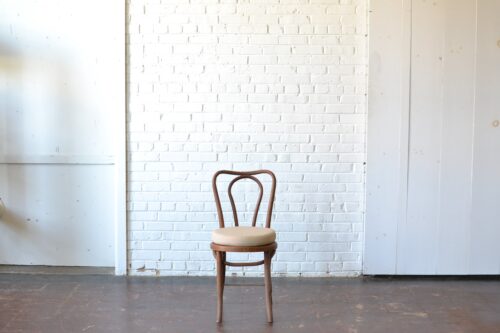 This fresh new piece is sure to brighten up your event! The Ocala is the perfect addition to your lounge.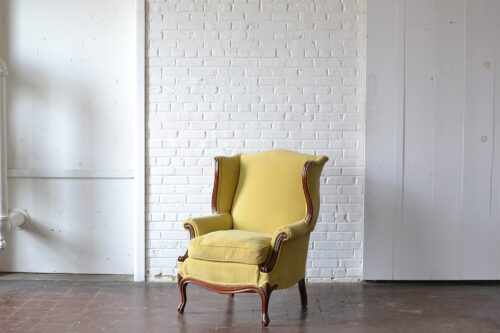 These babies got a makeover! Peep the modern brass foot coverings on the Madisons.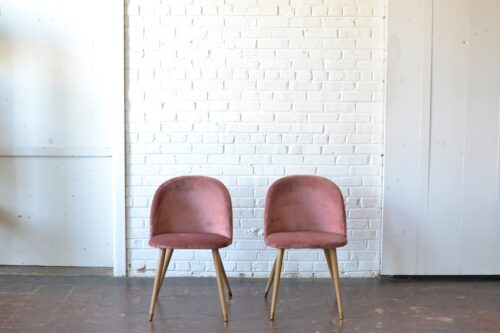 The Libbie Chairs are giving us all the boho vibes. These new chairs are perfect for sweetheart seating or addition to a fun laid back lounge setting!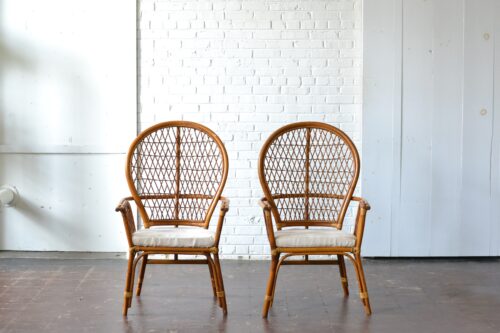 These new leather chairs are the perfect addition for a modern look!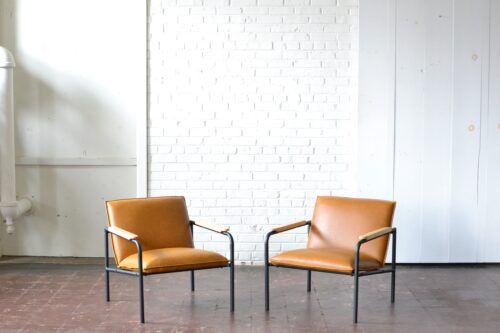 The Caldwell got a makeover! This handsome couch got a full upholstery facelift and lighter wood trim. The perfect neutral piece!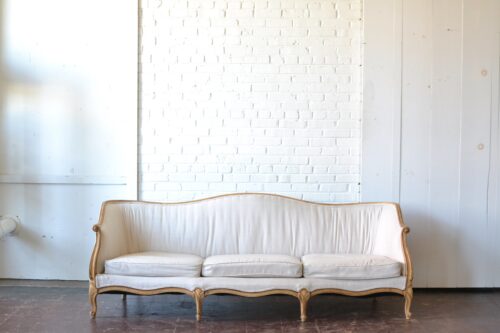 This runner is sure to be a showstopper! The perfect addition for your ceremony aisle!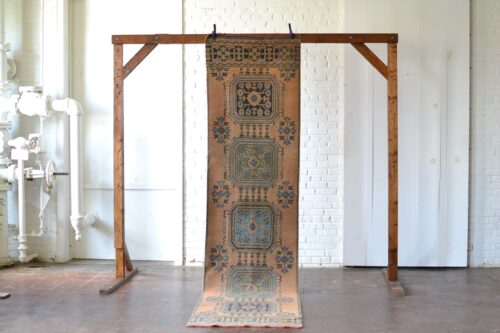 More boho vibes coming along with this Wicker Room Divider! Fun to use as a backdrop for your cake table or sweetheart seating!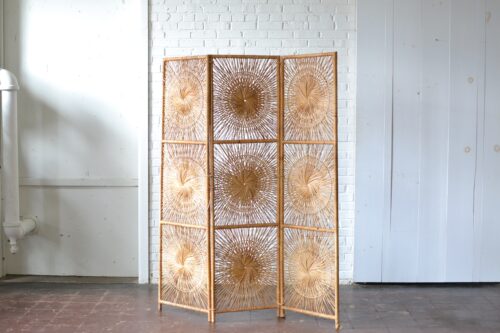 You can't go wrong with this Modern Wooden Coffee Table. It is sure to be a perfect centerpiece for your modern lounge vibes!
Aperture Wooden Cocktail Table
Another makeover alert! Our Aperture Wooden Cocktail Tables had some work done and now are a great addition to our Hairpin Dining Tables.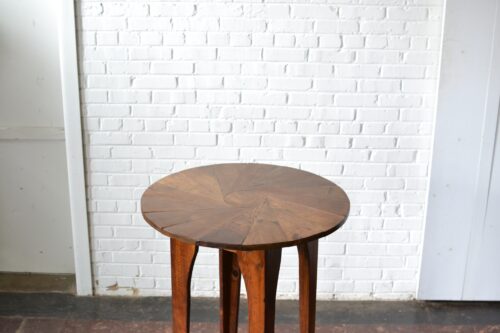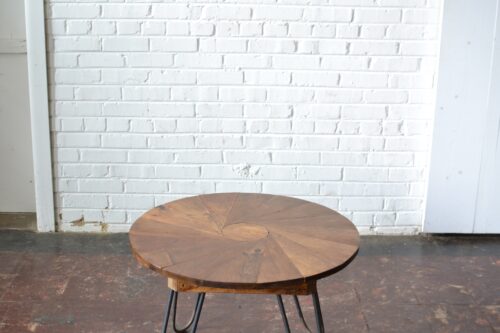 No boring wedding cake displays here! We want to make your wedding cake a wow moment and these new cake stands are going to do the trick! Meet our new Shadowbox Cake Stand. We can't wait to see what goodies are used with this beauty!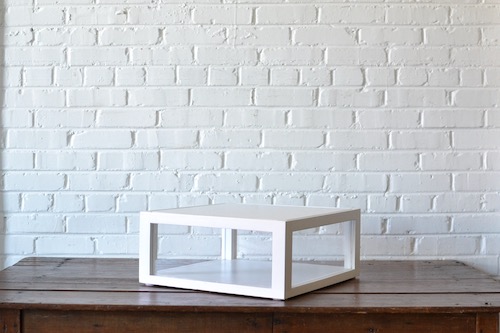 This next cake stand is a showstopper! The Gold Round Tabletop Shelf is the perfect statement piece to accent your wedding cake!
These new Seagrass Baskets are the perfect option for your ceremony or reception. They can hold wedding favors, blankets for when it is a little chilly, or flip flops so your guests can hit the dance floor comfortably!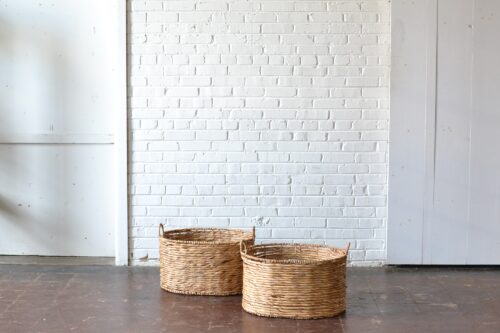 Looking to incorporate some of these new pieces into your next event?  Contact us to get a proposal today!
Paisley & Jade is a vintage & specialty rental company based in Richmond, VA and serving Virginia, North Carolina and Washington, DC.  We maintain an inventory of gorgeous & unique furniture and decor pieces that you can use to create one-of-a-kind event spaces, weddings, photo shoots, and trade show displays.  To learn how Paisley & Jade can help enhance your next visual display or special event, please contact us today!