Categories: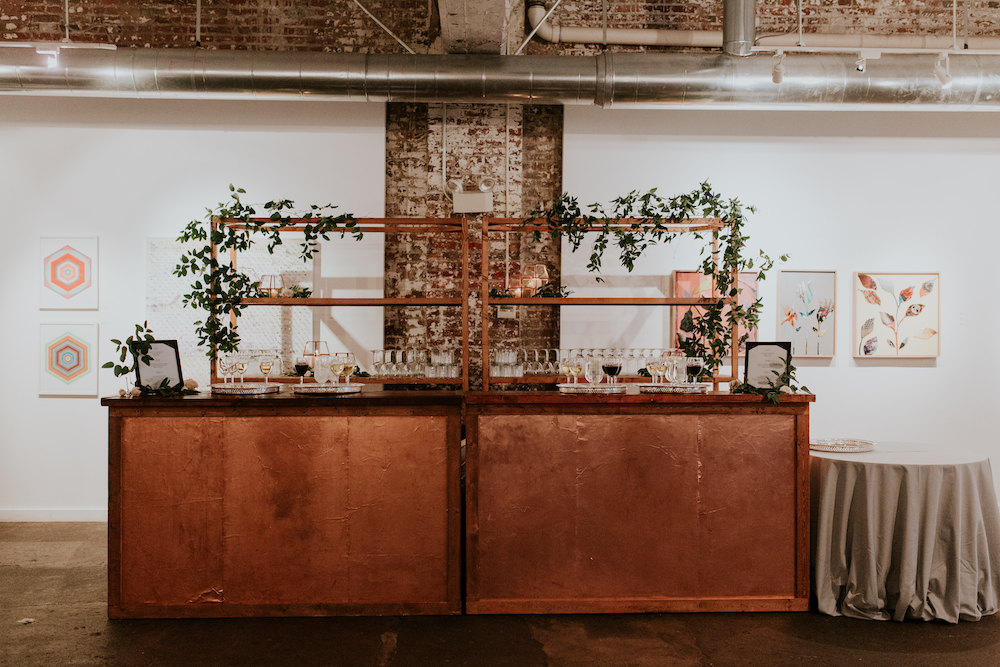 We are highlighting below all the different uses for shelves in your event design! Whether you are up against limited floor space or looking for a visual effect – we recommend going up! Vertical displays are a perfect way to draw the eye up, take advantage of space and a great way to keep items organized!
We are showing off back bars, dessert displays, action stations and favor pick ups with a handful of our favorite #pandj shelving units!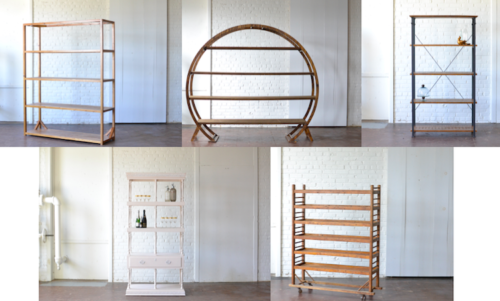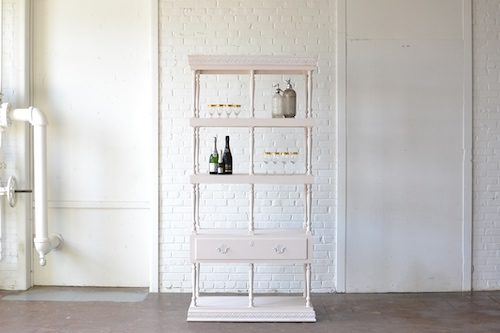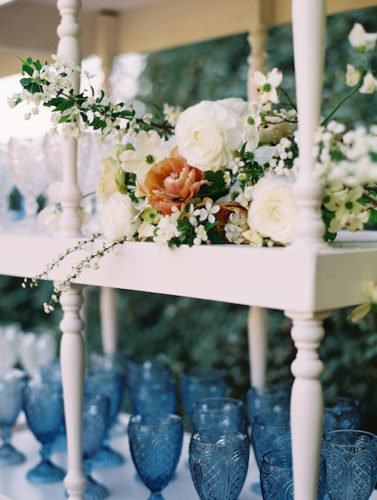 Back Bar Display
With MS Events Goblets, Steelcut Flower Co, styled by Simply Grace Events & Image by Adam Barnes Photography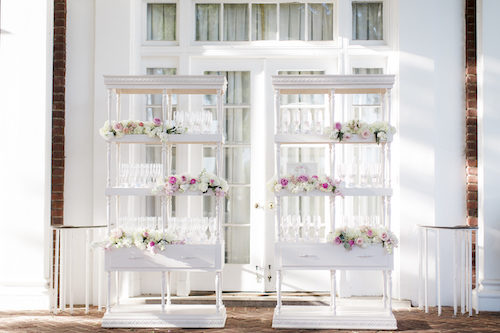 Champagne Pick Up Display
By LK Events & Design with florals by A. Morgan Event Florals, and image by Stephanie Yonce Photography.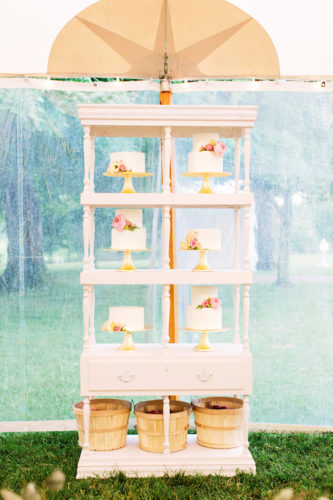 Cake & Dessert display
With Our Daily Bread cakes styled by Amanda Gray with Ashley Baber Weddings. Image by Katie Stoops Photography.
Round Wooden Arbor With Shelves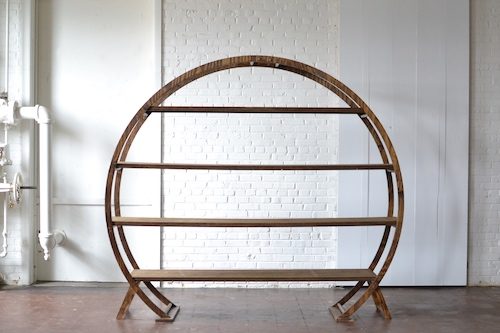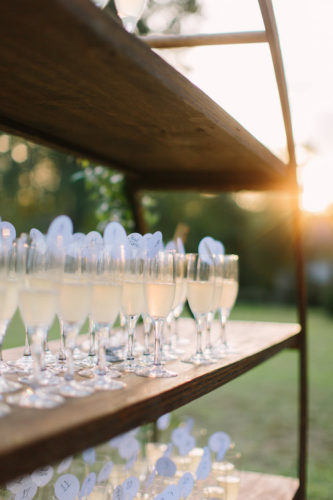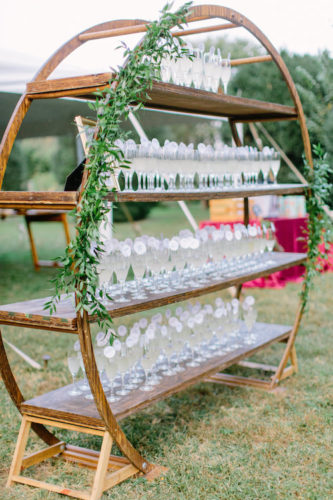 Champagne Pick Up Station
Styled by Bryce Carson with Roberts & Co Events & image by Nicki Metcalf Photography.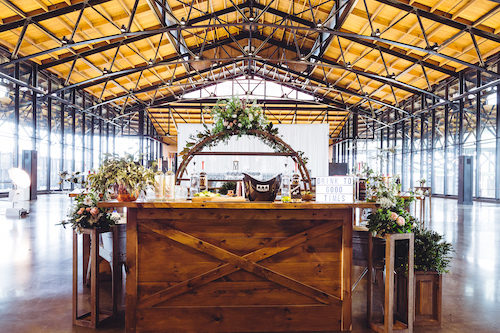 Back Bar Shelving
For the Marshall Bars with Petals & Twigs Floral Design and image by Don Mears Photography.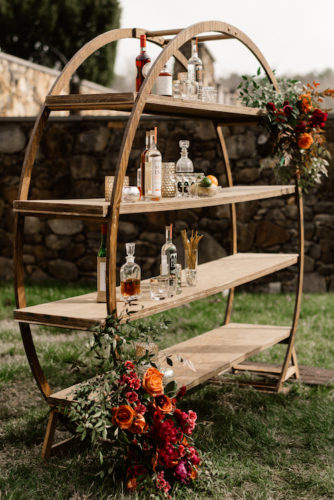 Bourbon Bar Station
Styled by Swoon Soiree, Belle Isle Moonshine, Photosynthesis Floral Design and image by Alex Tenser Photography.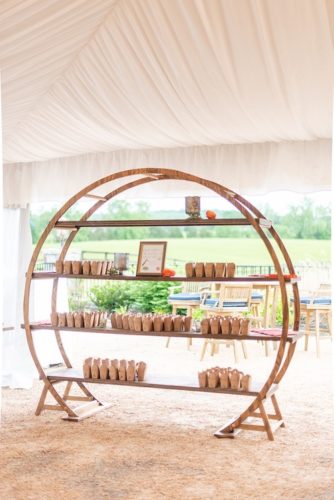 Hors d'Oeuvres Pick Up Station
Styled by Viva L' Event and catered by The Catering Outfit and image by Mikkel Paige Photography.
Classic Stained Wooden Shelving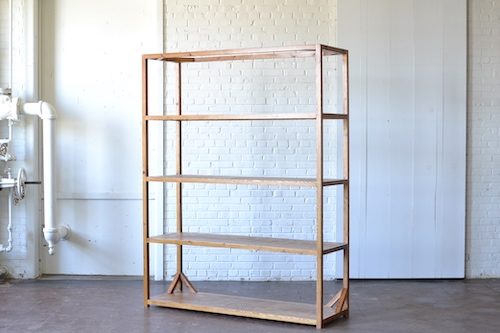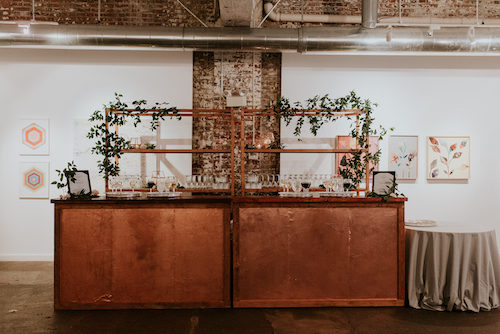 Back Bar Display
Styled by Rex & Regina at Longview Gallery and photographed by Lauren Louise Photography.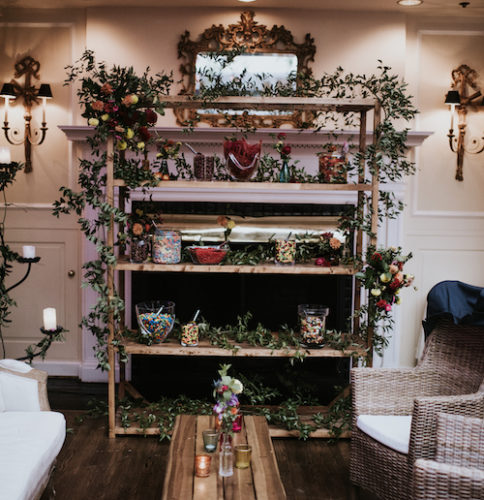 Self Serve Candy Station
Florals & styling by Isha Foss Design and image by Jason Collins Photography.
Wooden Baker's Rack With Plexiglas Shelves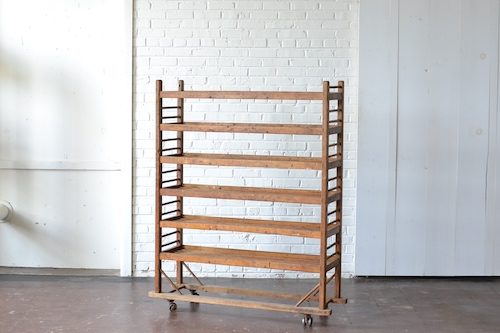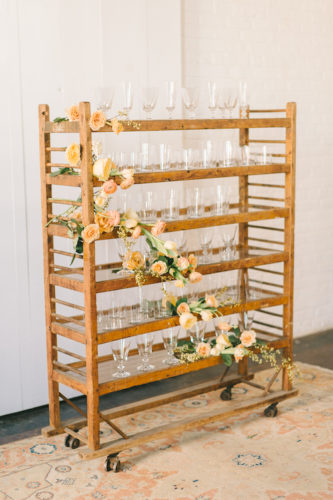 Goblet Display
Florals by Wild Green Yonder, Glassware from Emerson James Rentals and Image by Elizabeth Fogarty Photography.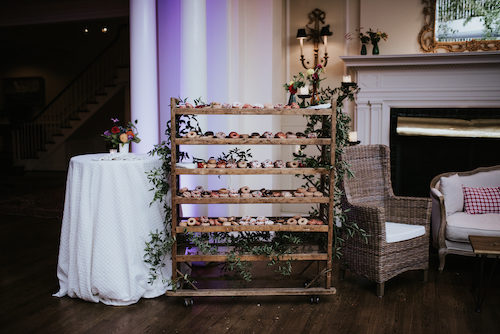 Donut Display
Florals & styling by Isha Foss Design and image by Jason Collins Photography.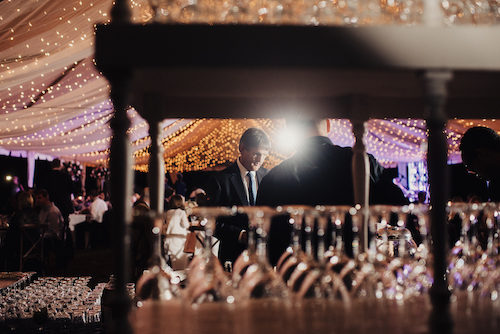 Paisley & Jade is a vintage & specialty rental company based in Richmond, VA and serving Virginia, North Carolina and Washington, DC.  We maintain an inventory of gorgeous & unique furniture and decor pieces that you can use to create one-of-a-kind event spaces, weddings, photo shoots, and trade show displays.  To learn how Paisley & Jade can help enhance your next visual display or special event, please contact us today!