Categories: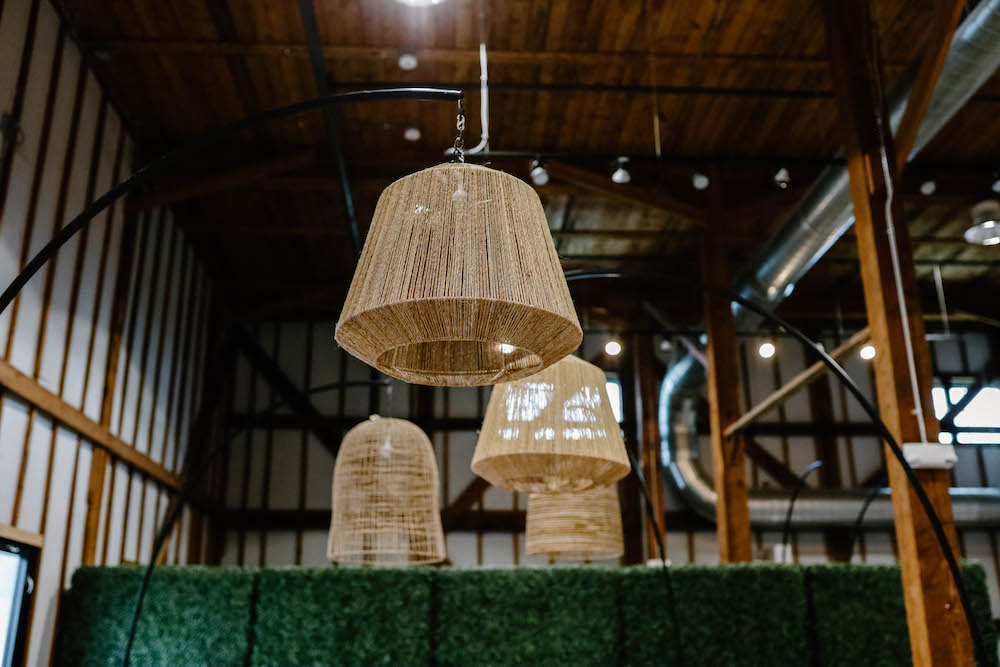 We are highlighting a new custom made inventory item to the #pandjpretties! Custom built here in Richmond, VA are these 10 ft. tall arched freestanding pendant stands! We had these architectural beauties created to hang our Jute Chandeliers, Medium Rattan Chandeliers, & Medium Rattan Chandeliers!
We set up 3 different scenes below to show you just a few ways to incorporate these discrete but functional specialty rental pieces!
1) Over a lounge area
2)Part of ceremony decor
3)Over head table seating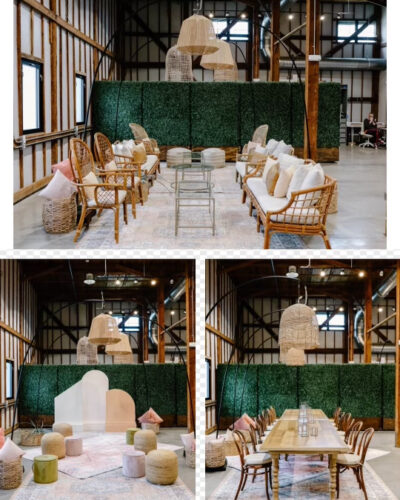 These freestanding pendant stands allow for pin drop placement of the Rattan Chandeliers without having to using trussing or installing from a ceiling or tent. The chandeliers use battery operated lightbulbs so it is cord free!
Look #1 Head Table Seating
For this example we had the pendants paired over the Classic Carved Dining Tables paired with the Vintage Bentwood Chairs with Cream Seat Cushions on top of overlapping Rugs.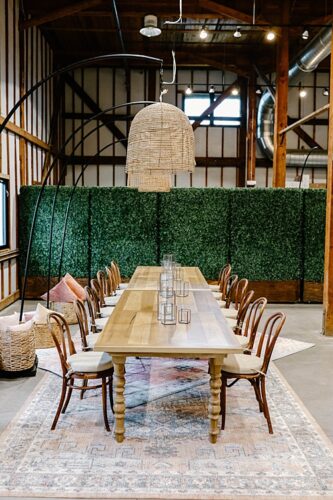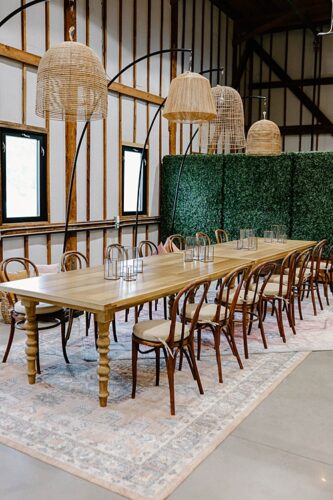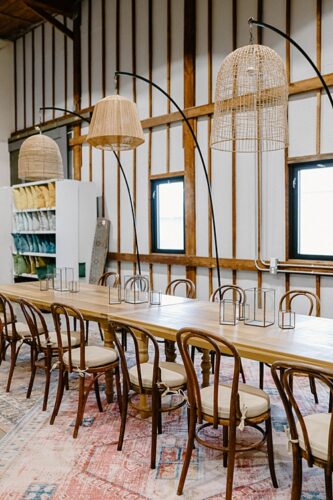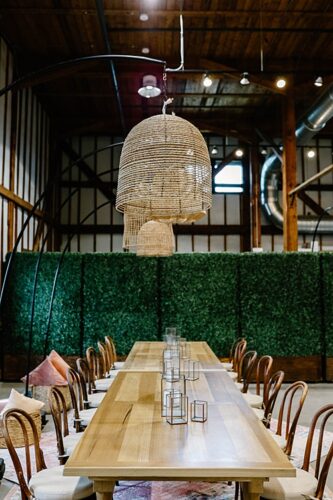 Look #2 Ceremony Decor
For this fun and quirky setup the Trio Of Geometric Panels acted as a ceremony arbor with an assortment of poufs on top of overlapping Rugs. We can't wait for a floral designer to deck the pendant stands with florals and greenery!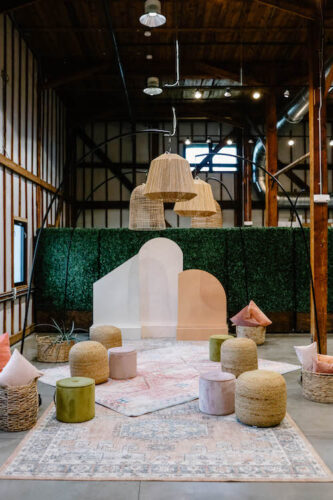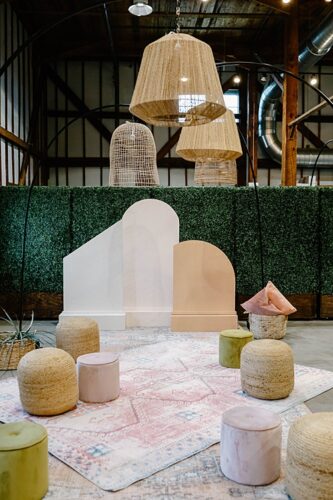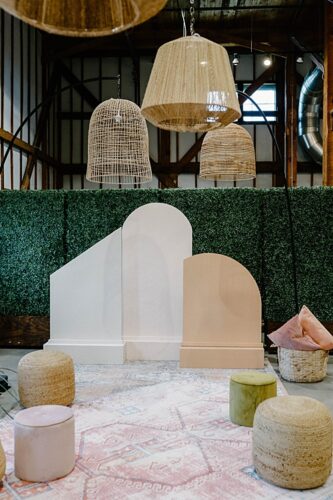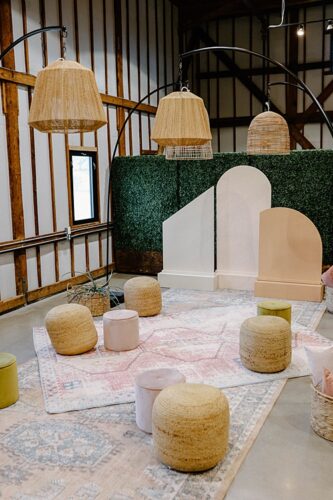 Look #3 Lounge Area
We placed the pendants holding the Rattan Chandeliers on either side of the Libbie Lounge pieces with overlapping rugs, gold and glass coffee tables and a few poufs! Because the lights are cordless, you could literally set this lounge area up in a field and would still be able to have the glowing light from the chandeliers over your lounge, bar area, cake table and more!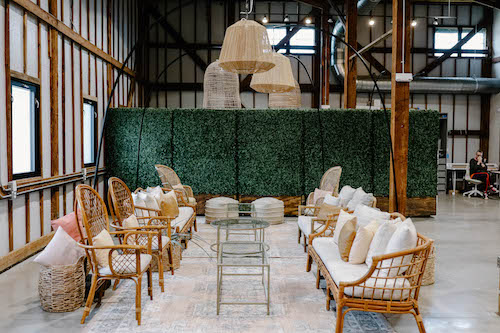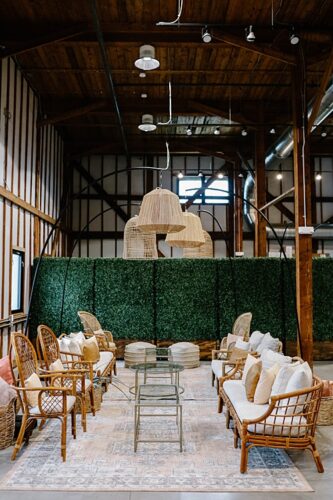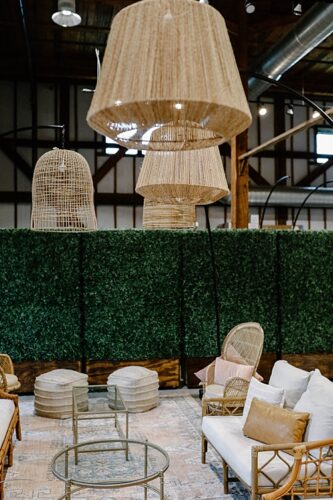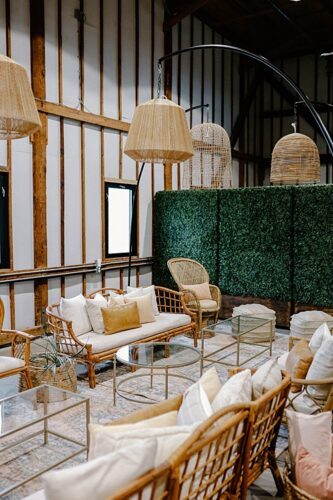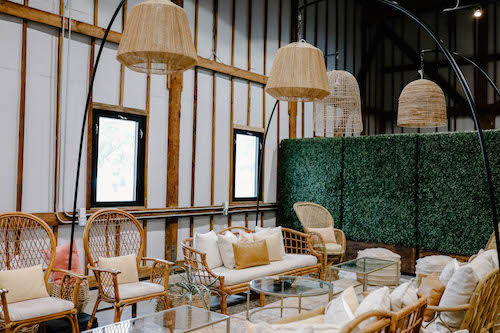 We can't wait to see how you incorporate these new pieces in your event design!
Paisley & Jade is a vintage & specialty rental company based in Richmond, VA and serving Virginia, North Carolina and Washington, DC.  We maintain an inventory of gorgeous & unique furniture and decor pieces that you can use to create one-of-a-kind event spaces, weddings, photo shoots, and trade show displays.  To learn how Paisley & Jade can help enhance your next visual display or special event, please contact us today!