Categories: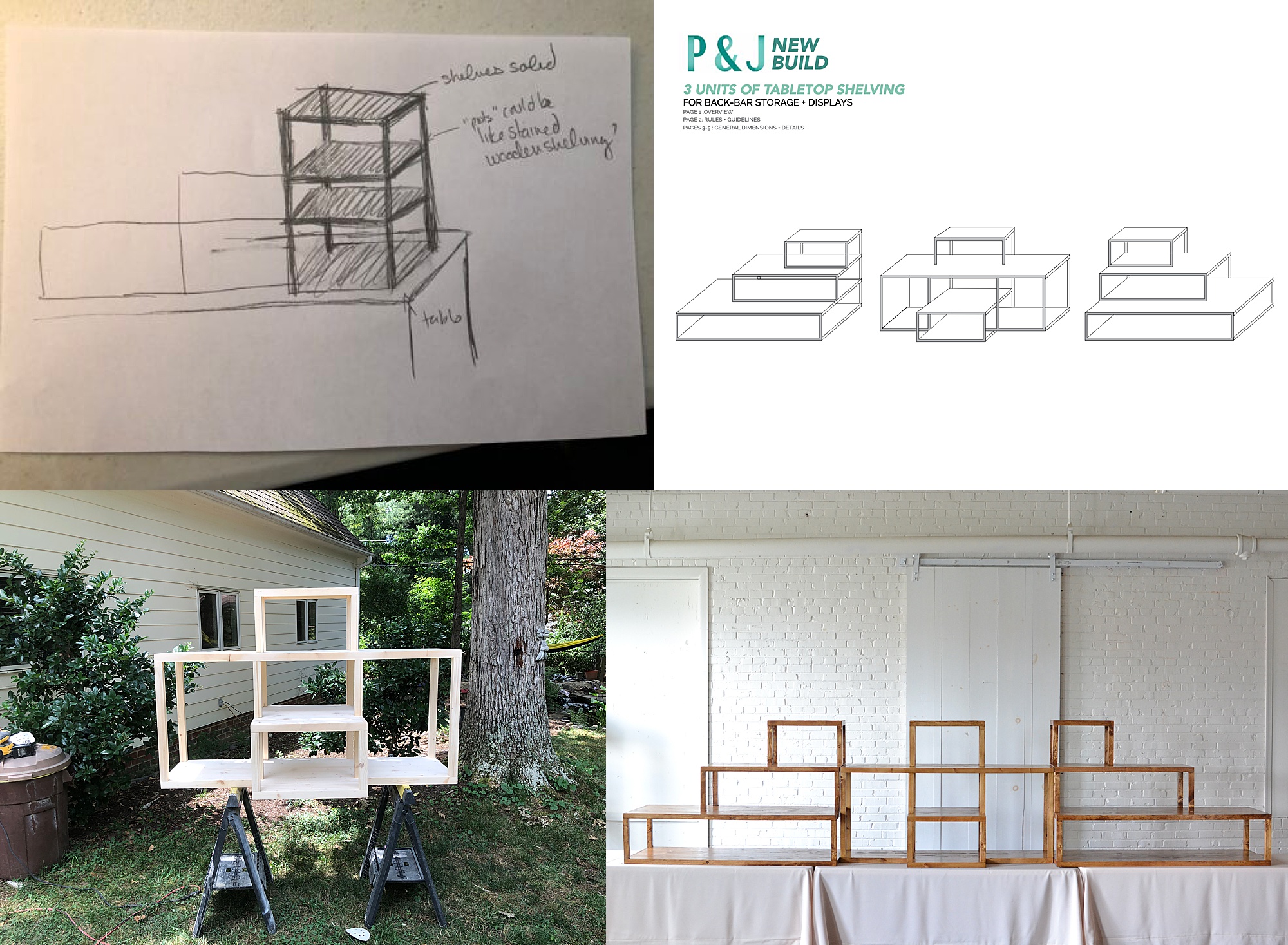 Today we wanted to share a little but about how our custom designed #pandjpretties come to be!  One of the defining attributes of our collection is that many pieces have been designed & built in-house, meaning you can't find them anywhere else!  They also have been designed specifically for events in mind!  We recently have been chatting with lots of clients & planners who were looking for food display & bar back options.  #Teampandj started noodling on what might be a good fit for these areas, & we decided a set of tabletop shelves would be an excellent addition to our inventory!  The idea behind these shelves is that they would sit on top of a standard 6′ table with a linen, be interchangeable with each other, & be modular to accommodate several different size needs.
We started by sketching out some very non-specific, non-artistic, definitely-not-to-scale ideas for the team to think about.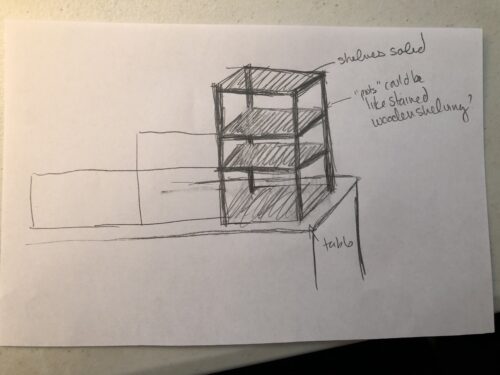 These sketches then went over to Erin, who made some digitized mockups to show us what our different options might look like, adding in some style/build inspiration.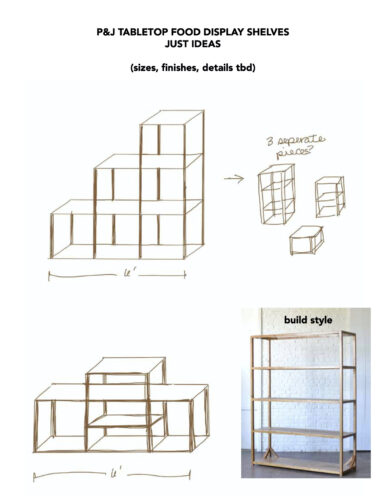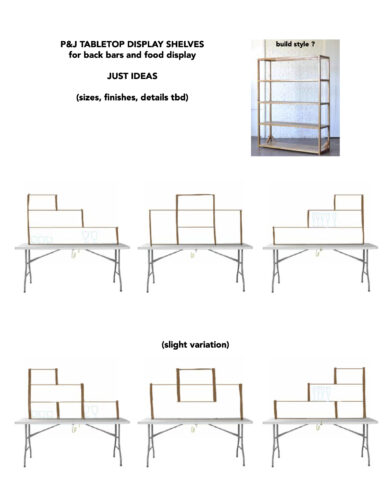 Once we decided on the specifics, Erin took this information & made more complete digital drawings for our building team to reference and work from!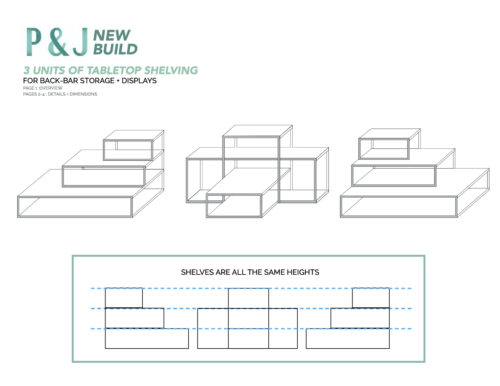 These digital mock ups also gave us an image to add to our inventory so we could show clients what we had planned (even if it didn't exist yet!).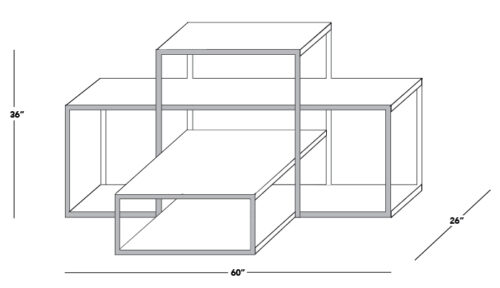 Our Shop Lead, Steve, got to work after that!  After reviewing the drawings, he gave feedback on material, build approach, and finish.  And then…. he started to build!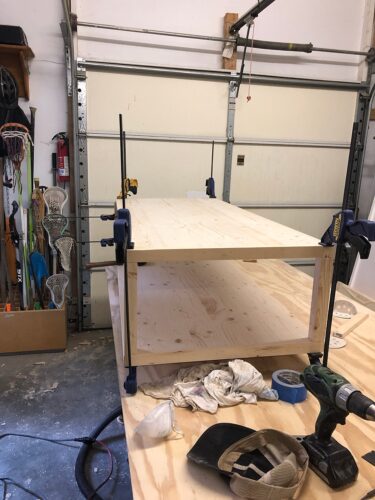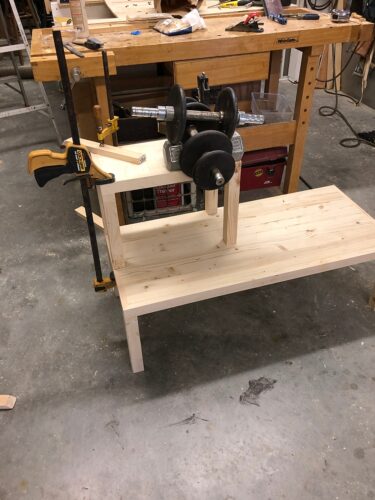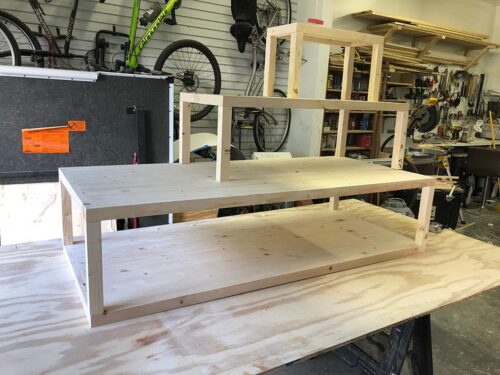 Once built, each piece was sanded, stained, and had multiple coats of poly applied.  Once they were completed, we shot them for our inventory and to add to our website!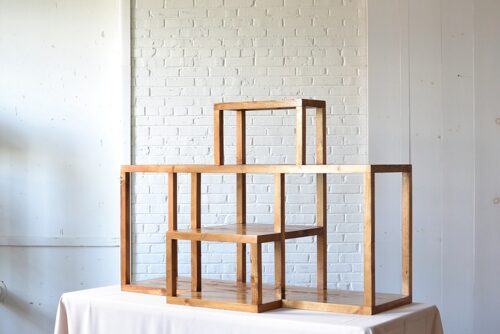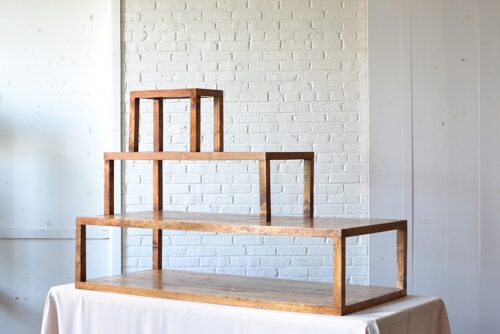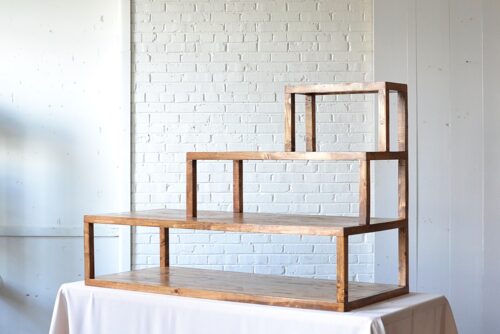 We love that these can be used in so many different combinations – pair two together for a 12′ back bar: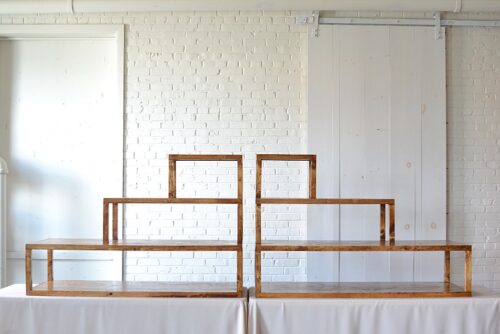 …or put all three together for an 18′ stunning display!!!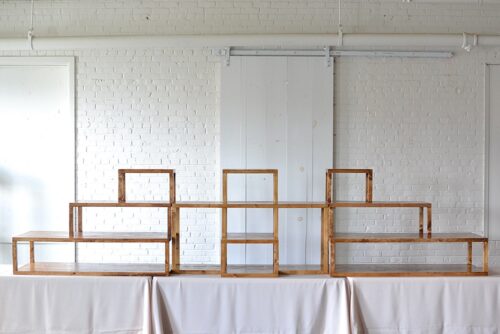 We think these are an awesome addition to the collection and can't wait to see them out and about on events!!
Paisley & Jade is a vintage & specialty rental company based in Richmond, VA and serving Virginia, North Carolina and Washington, DC.  We maintain an inventory of gorgeous & unique furniture and decor pieces that you can use to create one-of-a-kind event spaces, weddings, photo shoots, and trade show displays.  To learn how Paisley & Jade can help enhance your next visual display or special event, please contact us today!