Categories: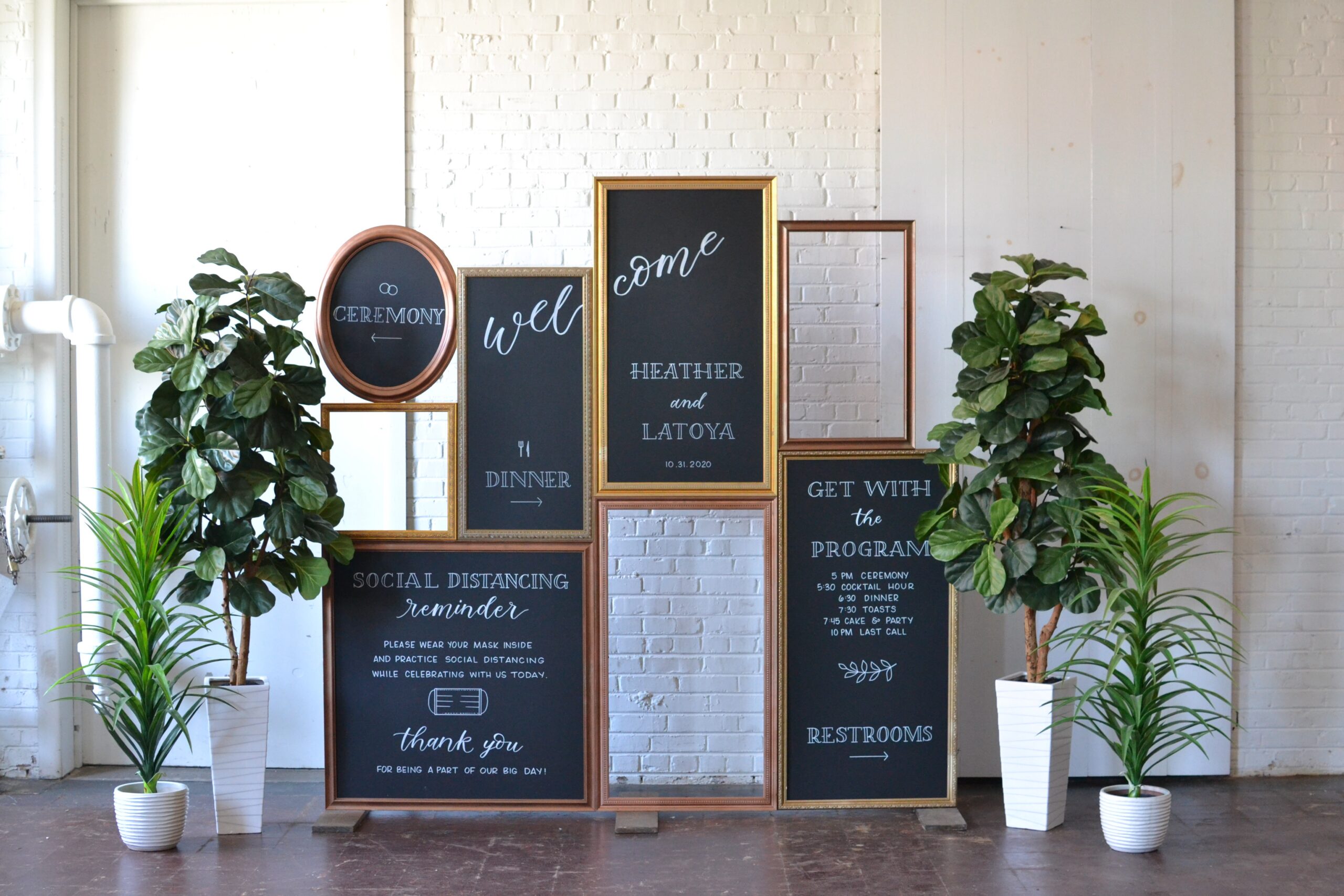 Our Freestanding Frame Backdrop is one of our favorite #pandjpretties, because it is stunningly simple – & allows for our clients to dress it up in a variety of ways!  We custom designed and built this piece using several different frames (& a LOT of math ????????‍♀️), but we're thrilled with how it came out & how it has been put to work!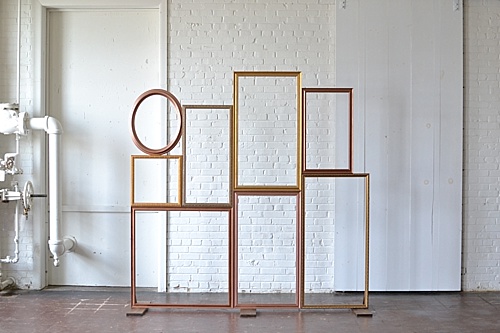 We love when our clients use this piece for signage, especially when it incorporates #pandjlettering!  When we work with our clients on their lettering projects, we send them over a mockup of what to expect.
These mock ups give our clients a *pretty* good idea of what to expect – check out the finished version below!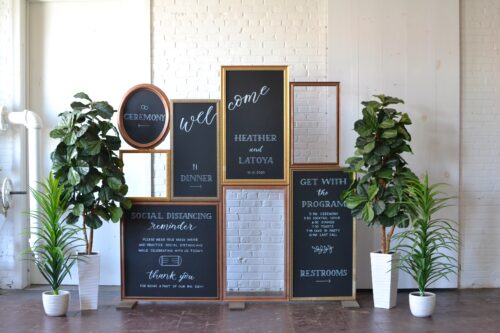 While we have chalkboard inserts for every frame in the backdrop, we encourage our clients to leave some of the frames empty for visual balance.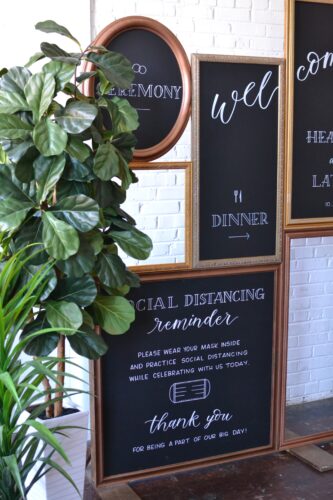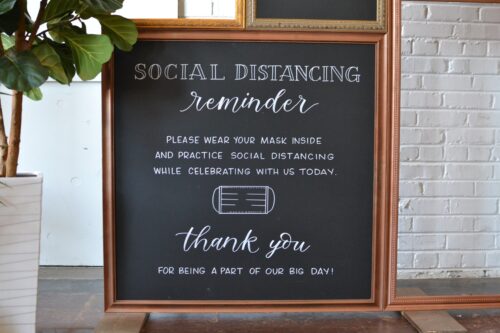 We recently added acrylic inserts for this piece to the collection, and we are thrilled with how they look!  Here again we have the mock up of what the hand lettering will look like, followed by the actual completed project!!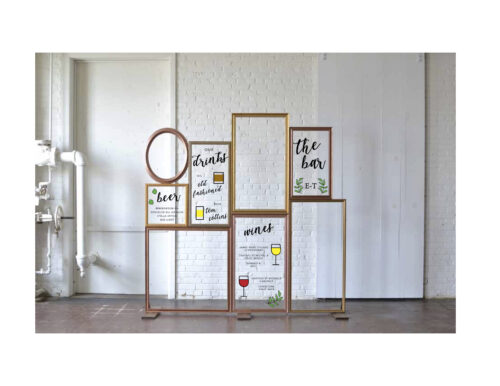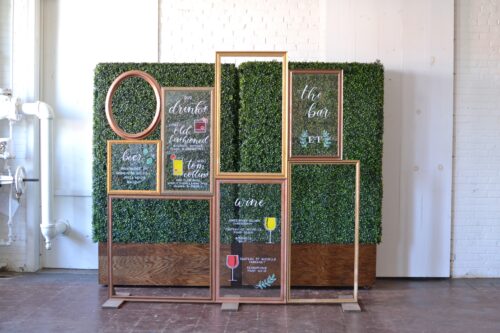 For these beverage menus, we added custom illustrations, which are some of our favorite details!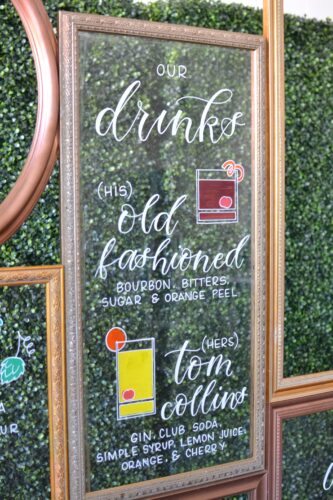 While we love using this backdrop with inserts and hand lettering, there's even more ways to put this piece to work at your event!
These clients had is covered in greenery & floral goodness by Southern Blooms, & it served as the ceremony backdrop at Pippin Hill Farm & Vineyards!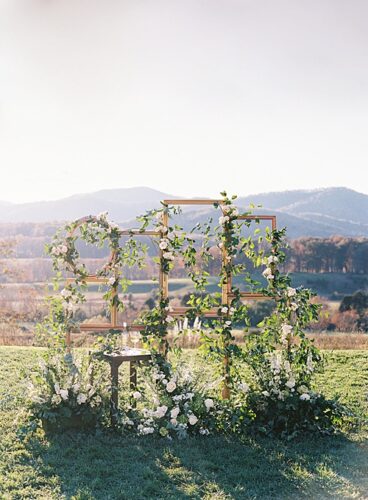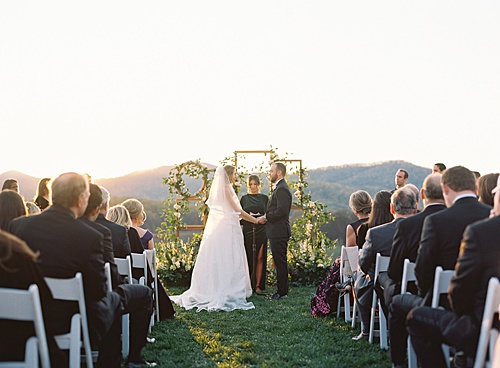 (Ashley Cox Photography / Ashley Baber Weddings)
It's also been used as part of a stage backdrop for conferences & presentations, like at Creative at Heart!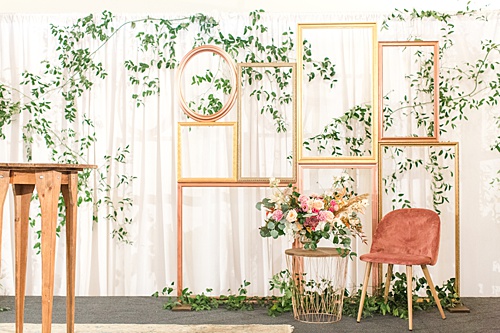 (Bethanne Arthur Photography / Green Bee Floral Designs / WinMock at Kinderton)
We've also had clients have their own inserts printed to create an "on-demand" drink station!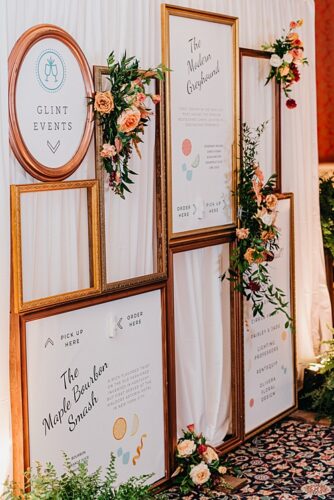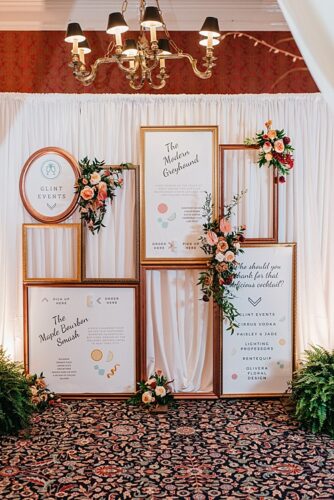 (Alex C Tenser Photography / Glint Events / The Commonwealth Club / Olivera Floral Design)
No matter how you decide to use this piece, it's definitely a showstopper, & an opportunity to customize & personalize your event!
'Paisley & Jade is a vintage & specialty rental company based in Richmond, VA and serving Virginia, North Carolina and Washington, DC.  We maintain an inventory of gorgeous & unique furniture and decor pieces that you can use to create one-of-a-kind event spaces, weddings, photo shoots, and trade show displays.  To learn how Paisley & Jade can help enhance your next visual display or special event, please contact us today!