Categories:
Since the beginning of our collection we've always had pillows, but it came to our attention earlier this year that it was time they got some love and attention for being such a VIP item!  Pillows are amazing because they have the ability to take a lounge area from good to GREAT (as evidenced in the photo below!).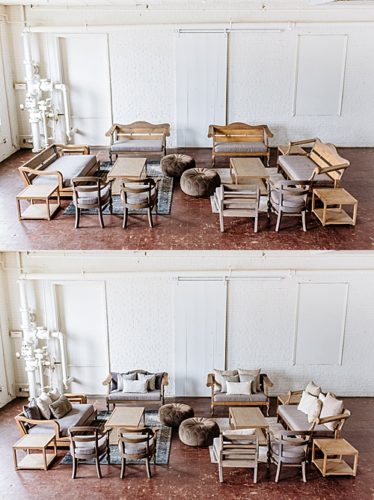 So we took some time, went through EVERY. SINGLE. PILLOW. we own and made some decisions about what we wanted to see in our collection moving forward!  We realized that to best serve our clients, it made the most sense to group pillows together in collections, rather than asking people to pick out every individual pillow!  In order to achieve this, we needed to update what was in the inventory – this process involved getting more than 60 new pillows made, purchasing some additional pillows, and saying good-by to some pillows that had seen better days.
Once we had all our new pillows organized, we knew we needed to get them photographed, and our dear friend Alex C Tenser Photography captured them for us – we hope you love them as much as we do!
We've now got over 50 pillows in shades of pink, blush, and rose!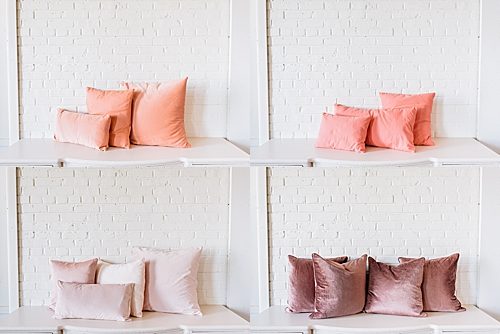 Our Collection of 5 Assorted Gray Pillows and Collection of 5 Assorted Neutral Pillows feature a variety of pillows in those color families.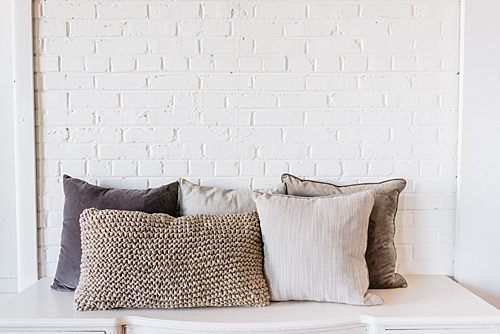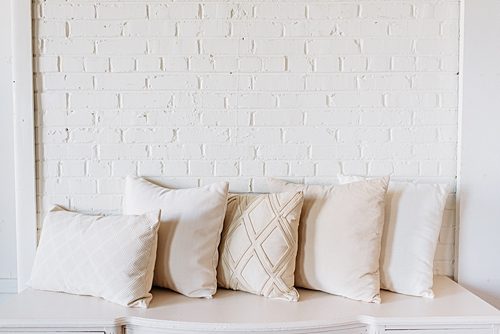 We saw this black velvet fabric and KNEW we needed it in pillows, so we had them made, and now offer our Collection of 5 Black Velvet Pillows!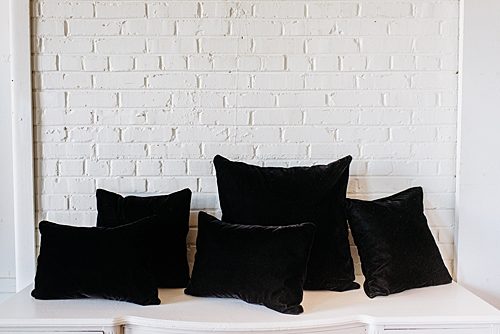 Speaking of velvet, we just can't get enough, and have tons of different velvet pillow collections to choose from!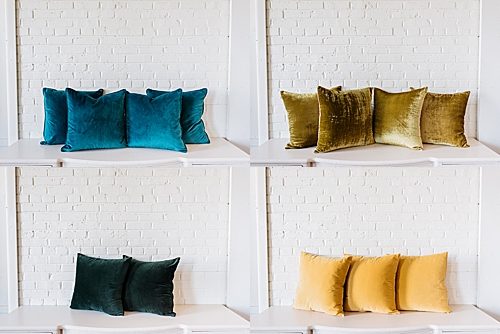 We love them all so much, we can't pick a favorite!!  Can you??  Check all the new pillow collections out here!
Paisley & Jade is a vintage & specialty rental company based in Richmond, VA and serving Virginia, North Carolina and Washington, DC.  We maintain an inventory of gorgeous & unique furniture and decor pieces that you can use to create one-of-a-kind event spaces, weddings, photo shoots, and trade show displays.  To learn how Paisley & Jade can help enhance your next  visual display or special event, please contact us today!