Categories: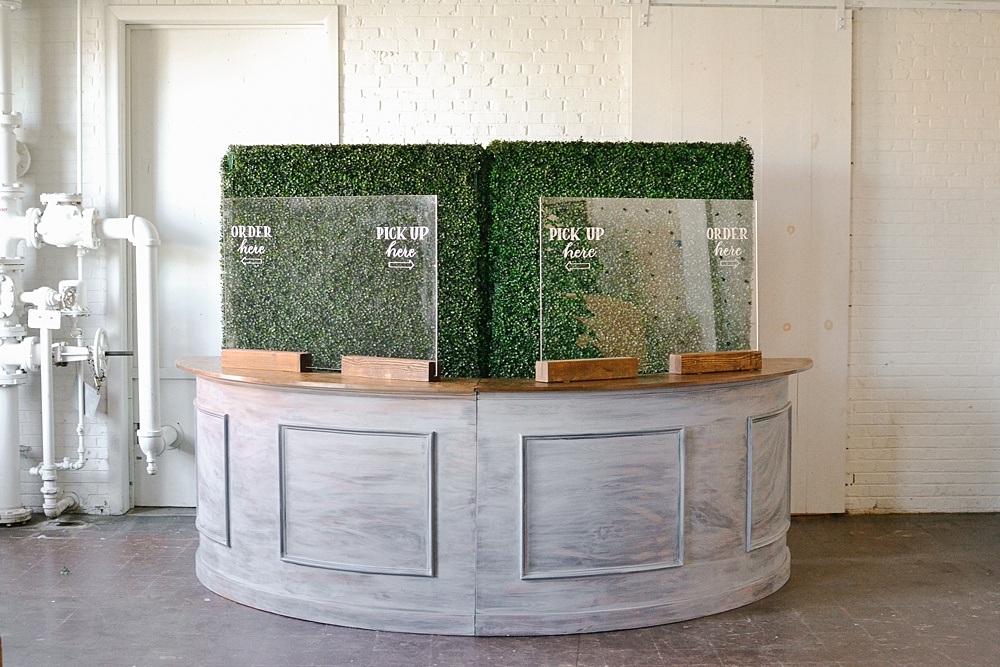 Events in 2020 have looked completely different. With new safety protocols being put in place (thanks a lot COVID), we are excited to introduce our new Plexiglass Bar Shields! New #pandjpretties to keep you and your guests safe during your event! Like much of our inventory, we have different options and versions so you can pick the best fit for your event!
Our Plexiglass Bar Shield & Wooden Base offers a full shield protection for bartenders to serve guests from behind the bar. These shields are a great option to use with our Estate Bar, Marshall Round Bar or any Homestead Chalkboard Bar!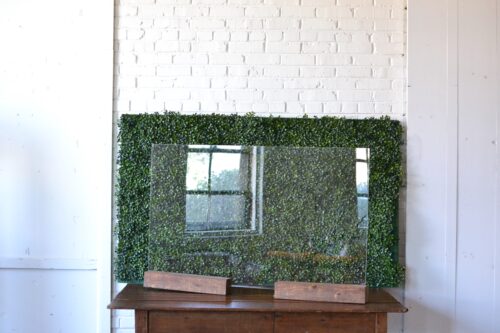 We made White Bases, too! This way you can choose a base color to match your P&J bar. The Plexiglass Bar Shield & White Base is a great addition to our White Beadboard Square Bar, Shadowbox Bar with White Top, or Homestead Tufted Bar with White Top!
Our favorite thing to do with these new pieces? Add some #pandjlettering to the bar shields (duh!) Who says that they have to be a complete eyesore? Have some fun with it! These Plexiglass Bar Shields & Wooden Bases let guests know where to order and pick up. It's cute and keeps your bar flow moving smoothly and safely!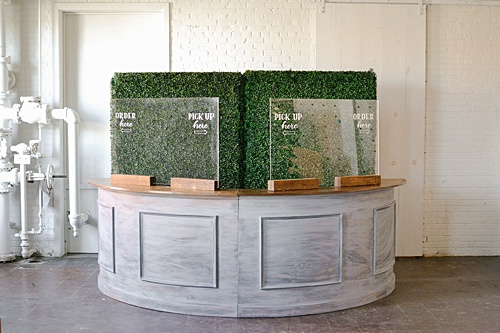 Order to the left and right then pick up in the center!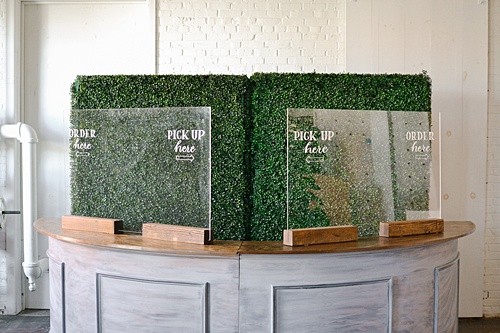 I said we made options, right? Well, we did! We also offer a Plexiglass Bar Shield with a pass-through. And you can choose between Wooden Bases or White Bases! The pass-through allows bartenders to serve guests right in front, without guests having to pick up in another area of the bar.
This is the perfect blank canvas for your bar menu. Pictured below you can see the Plexiglass Bar Shield with Pass-through & White Base with #pandjlettering! The hand-lettered bar menu is not only convenient but dresses up your bar. You can list your full bar menu or highlight signature drinks!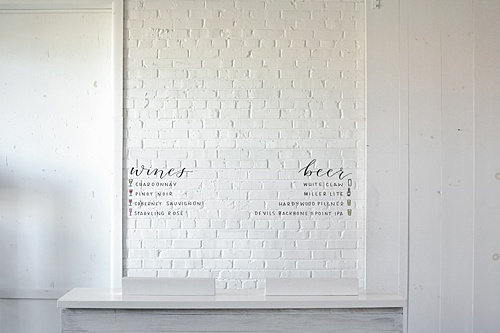 The Homestead Whitewashed Wood Bar is a perfect match with the White Bases! A safe, fun, and elegant look for any event!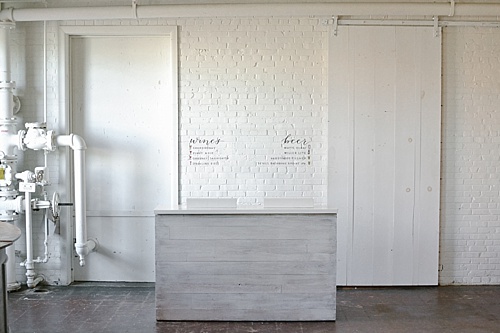 The Wooden Base Pass-through Bar Shield is a great match with one of our newer #pandjpretties, the Marshall Round Bar!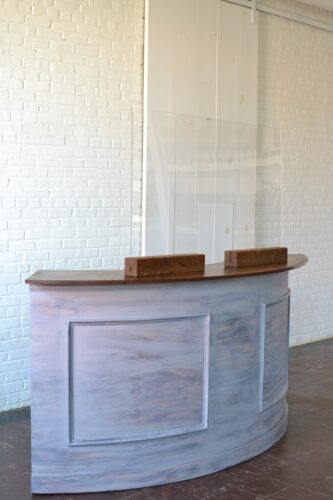 Our crew safety installs your bar shields on-site for your event.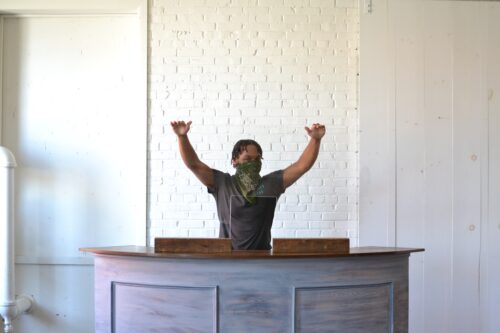 Last, but certainly not least, is the Plexiglass Shield for our Copper Truss! This option pairs specifically with our Homestead Bars with Copper Trusses. Hung with leather straps, this shield gives a chic and modern look, especially when put together with the Homestead Copper Bar & Copper Truss.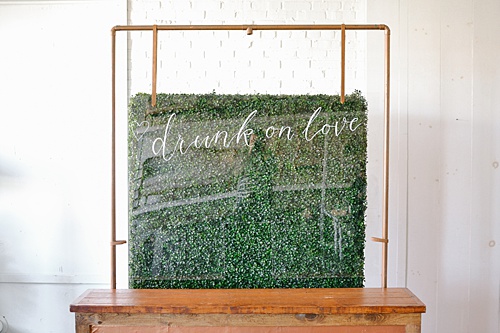 You can dress up any bar with the addition of a Hedge Wall. It is the perfect backdrop, especially if you want your #pandjlettering to pop! Making it easy for guests to read your drink menu, ordering directions, or fun quote!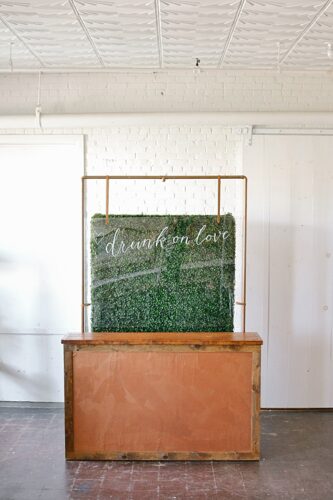 'Paisley & Jade is a vintage & specialty rental company based in Richmond, VA and serving Virginia, North Carolina and Washington, DC.  We maintain an inventory of gorgeous & unique furniture and decor pieces that you can use to create one-of-a-kind event spaces, weddings, photo shoots, and trade show displays.  To learn how Paisley & Jade can help enhance your next visual display or special event, please contact us today!