Categories: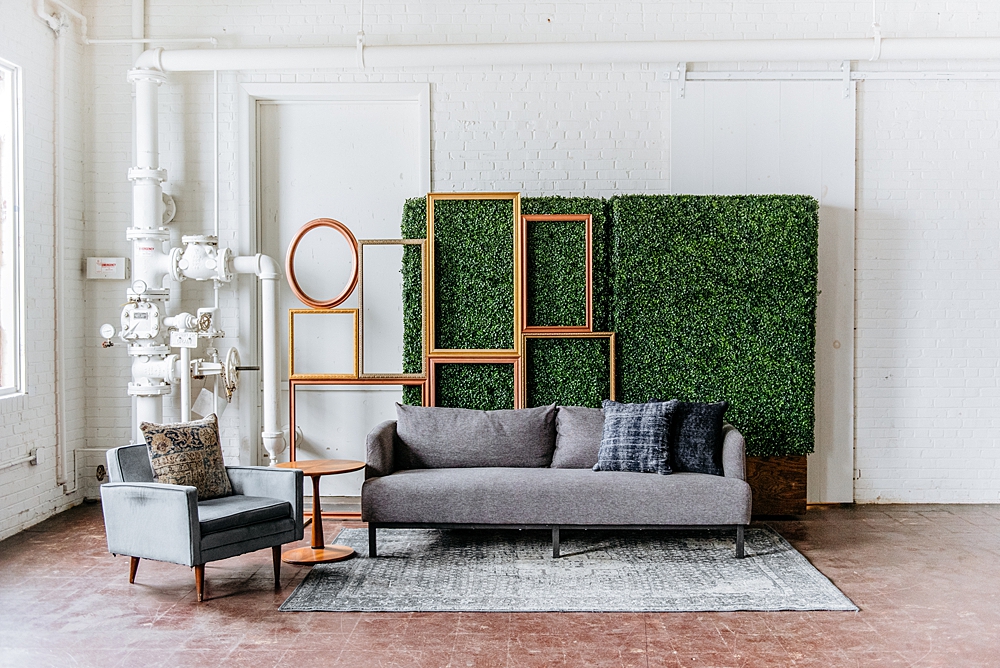 You got something to stay? Then our philosophy is to preach it in style! We've pulled together a handful of our favorite panel speaker set ups below! Everything from cozy and relaxed living room vibes to more question & answer style set ups. You will see combos pulled together to highlight certain pieces from our showroom #highpointandmoore to real speaking events!
We've laid out a few different styles below, shot by Alex Tenser Photography, where we interspersed different backdrops & architectural elements for decor with varying types of upholstered pieces
Seen Below : Hedge Walls, Round Arbor with Shelves, Faux Potted Aloe Plants, Bentwood Barstools, Aperture Wooden Cocktail Table on the Shelley Rug.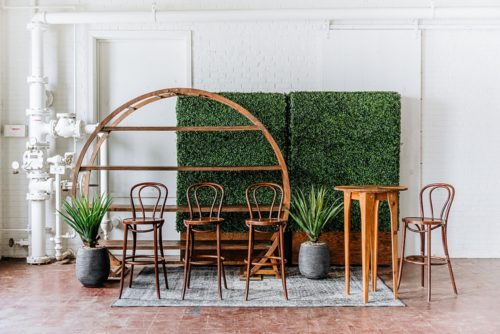 Similar setup with the Freestanding Frame Backdrop on the Dickinson Rug!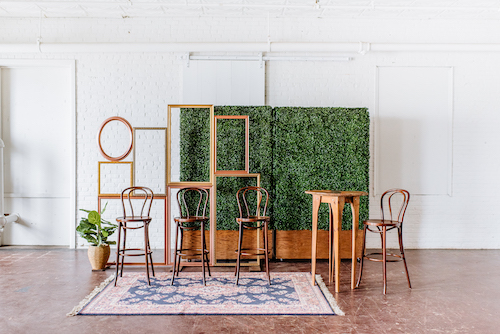 For a more conversation style setup – Seen Below : Hedge Walls with the Freestanding Frame Backdrop paired with the Shelley Rug, Canby Sofa, blue mid century modern Barstow chair, round Drexel End Table with Killim-style Navy Pillows.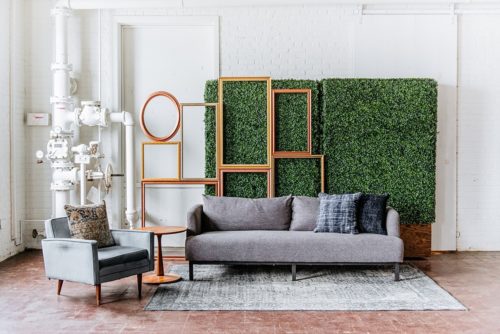 OR The velvet Dexter Chairs with Blush Pillows on the Dickinson Rug!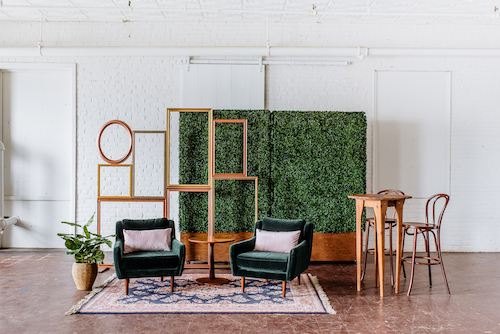 Add in the pair of Madison pink velvet chairs!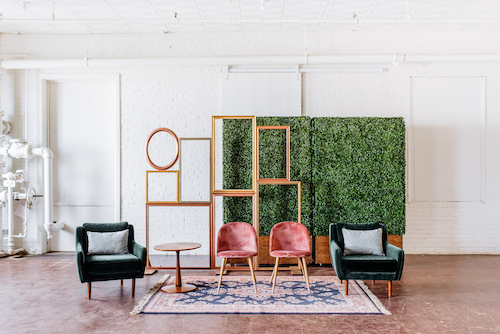 Now lets see some #pandjpretties in action! Below : Everett Sofa paired with the Westchester chairs with the Christie Rug & Faux Aloe Plants!
(Katelyn James Workshop / The Tuckers/ Main Street Station)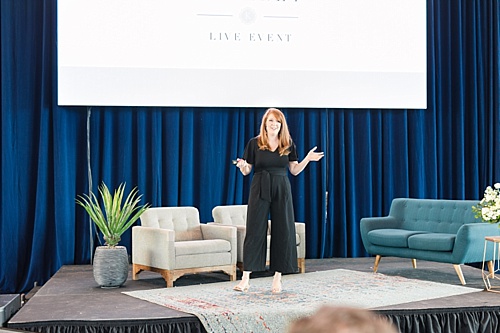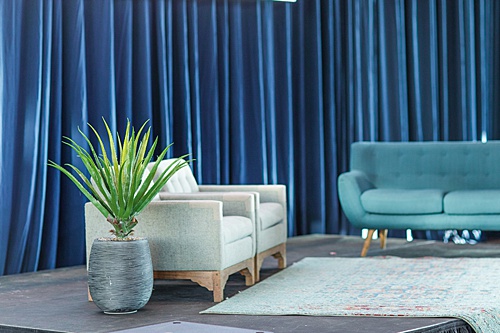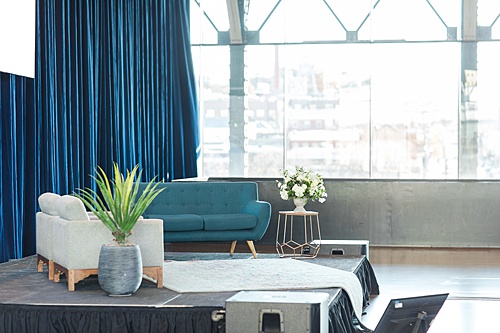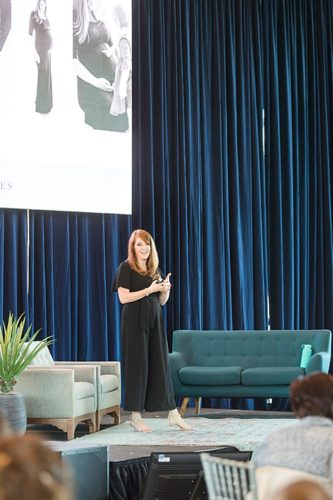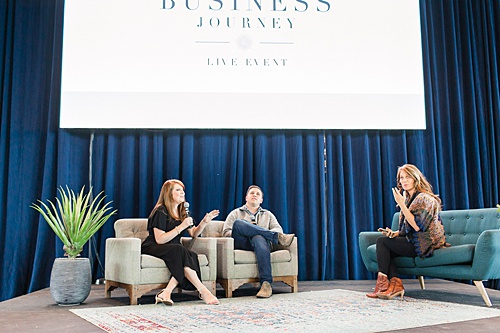 Next up! Seen below : Hedge Walls with the Freestanding Windows as a backdrop. The panel speakers sat in the Bradford wingback chair and the Linden Chairs with the TallIndustrial End Tables in between.
(Up River Summit / Pop Rocket Media)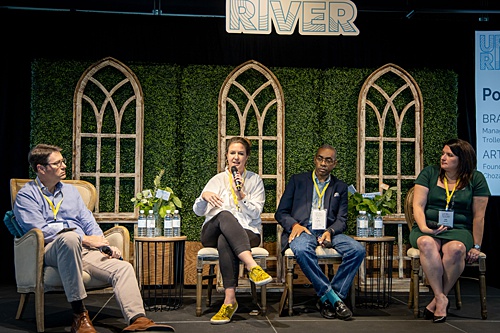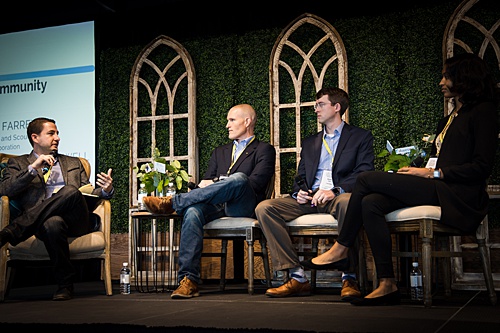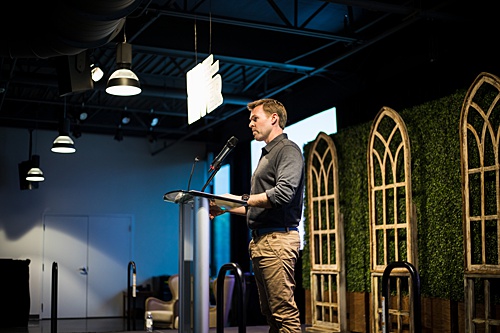 The Fall RebelleCon styled their stage with the (seen below): Backdrop of Freestanding Windows along with various potted Faux Plants with half of the Malibu Sectional paired with the soft pink velvet Bethany chair on the Christie Rug and the Brass & Glass Coffee Table.
(RebelleCon / Sarah Der Photography)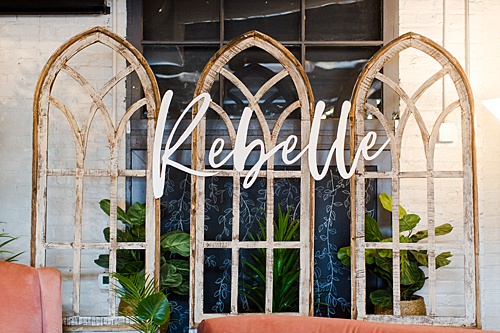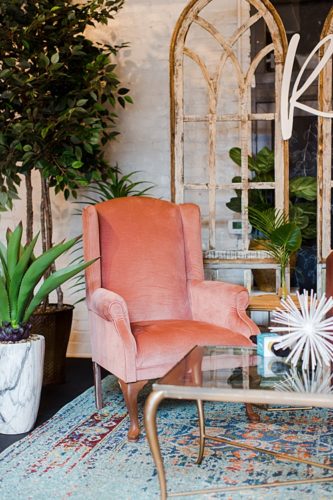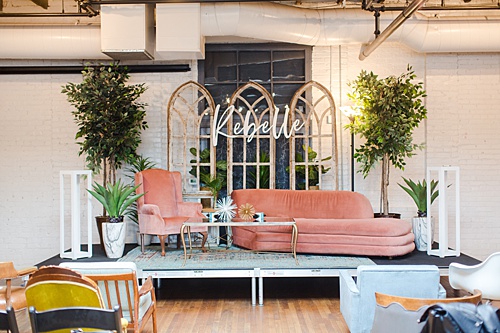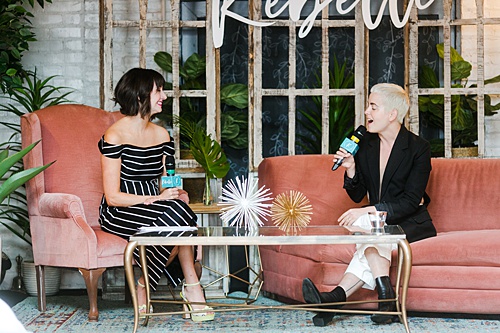 The Spring round we upped the game with the Marshall Stage Wrap to really highlight the panel stage. The panelists sat on the Canby Sofa & Barstow mid century modern chair paired with Mauve and Jade velvet pillows on a fun mix of rugs! Accessories consisted of the Brass & Glass End Table and Wooden Prisms.
(RebelleCon / Sarah Der Photography)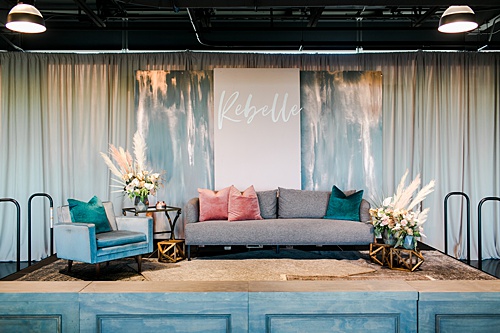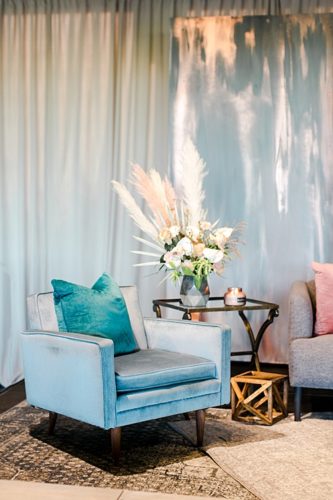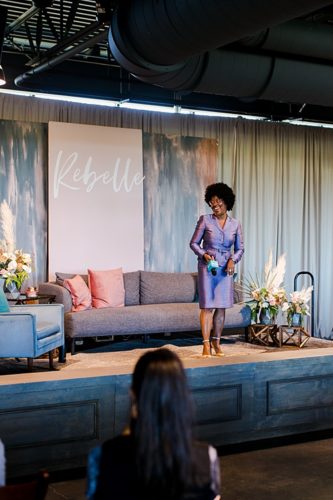 Paisley & Jade is a vintage & specialty rental company based in Richmond, VA and serving Virginia, North Carolina and Washington, DC.  We maintain an inventory of gorgeous & unique furniture and decor pieces that you can use to create one-of-a-kind event spaces, weddings, photo shoots, and trade show displays.  To learn how Paisley & Jade can help enhance your next  visual display or special event, please contact us today!