Categories: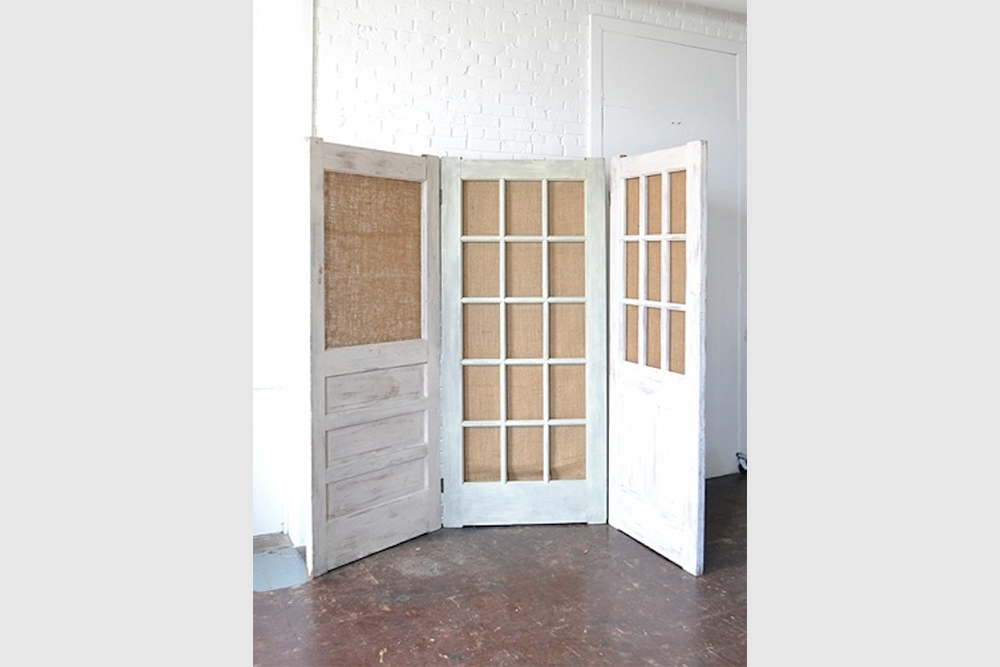 Welcome to Inspiration Station! This will be a collection of ways to use some of our pieces in ways you may not have thought of. We hope we inspire you to be creative and have fun!
For our 1st post we wanted to do a simple spin on a ceremony altar. Below are the free standing burlap altar doors. Then add a touch of charm by hanging a cut glass chandelier! We used a simple (but sturdy!) piece of wood to hang the chandelier. This is a simple and easy way to add that extra touch to what could be used as an altar, a memory table, photo booth area or dessert bar. Enjoy!
Paisley & Jade specializes in vintage and eclectic rentals and custom fabrications for events, weddings, photo shoots, photo booths and other visual displays.  We maintain an inventory of gorgeous, unique furniture and decor pieces that you can use to create one-of-a-kind event spaces.  To learn how Paisley & Jade can help enhance your next  special event, please contact us today!