Categories: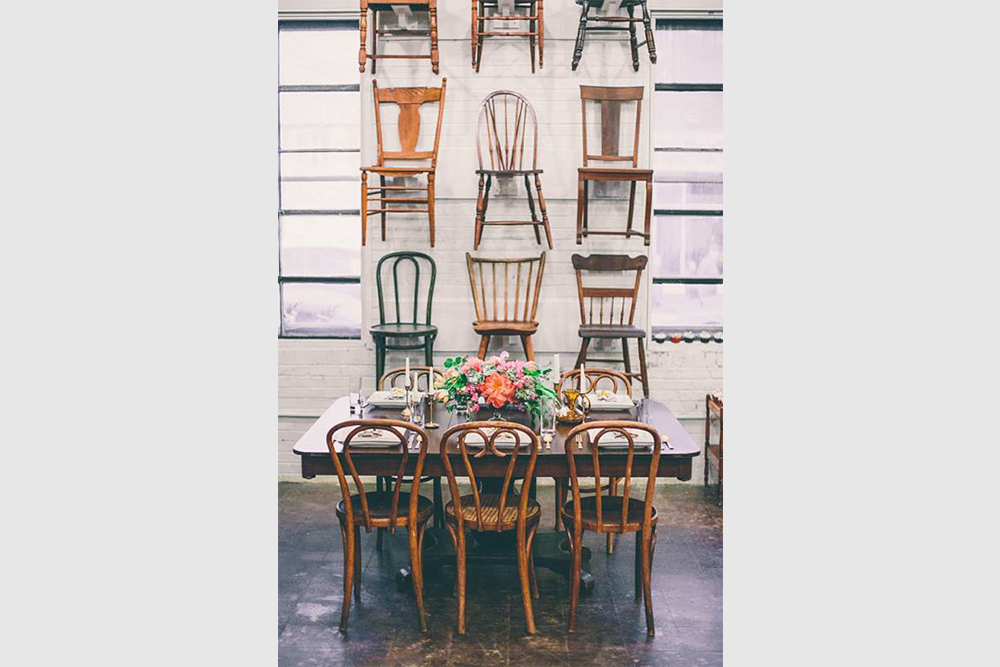 A few weeks back, we had the pleasure of hosting the first ever (un)convention here in our space at the Highpoint & Moore Building!  Put together by the brand new Catalyst Wed Co., (un)convention was designed to provide a community for vendors who do weddings differently.  On top of networking and hanging out with some pretty awesome people, there were facilitated small group discussions, content brainstorming for Catalyst's soon-to-be wedding mag, and a collaborative styled shoot.
Being attended by awesome wedding creatives meant that we (of course!) got some amazing images of the day!  We loved being able to host such a diverse group of wedding pros here in our showroom, and love what a creative & colorful space the showroom can be!
Liz from Catalyst Wed Co & Mug of Love Weddings leads a group discussion.
An amazing meal from Everyday Gourmet was enjoyed by all!
The whole group of attendees gathered for a photo op before the evening ended!
One of the coolest parts of the event was a collaborative photo shoot – each attendee was given a style board ahead of time so they knew what to expect, and then each person brought something to incorporate into the shoot!  We can only share a few shots, since the remaining ones will be published in the first issue of Catalyst!
Love, love, LOVE how the chair wall was incorporated as a backdrop for this tablescape!
What's a wedding shoot without some delicious cupcakes?? (From Crunkcakes, no less!)
Hosting this event was so much fun & we can't wait to see what all these ladies do next!
Interested in renting our space for your next workshop or photo shoot?  Contact us here and we'll get you all the details!
Paisley & Jade specializes in vintage and eclectic rentals and custom fabrications for events, weddings, photo shoots, photo booths and other visual displays.  We maintain an inventory of gorgeous, unique furniture and decor pieces that you can use to create one-of-a-kind event spaces.  To learn how Paisley & Jade can help enhance your next  special event, please contact us today!