Categories: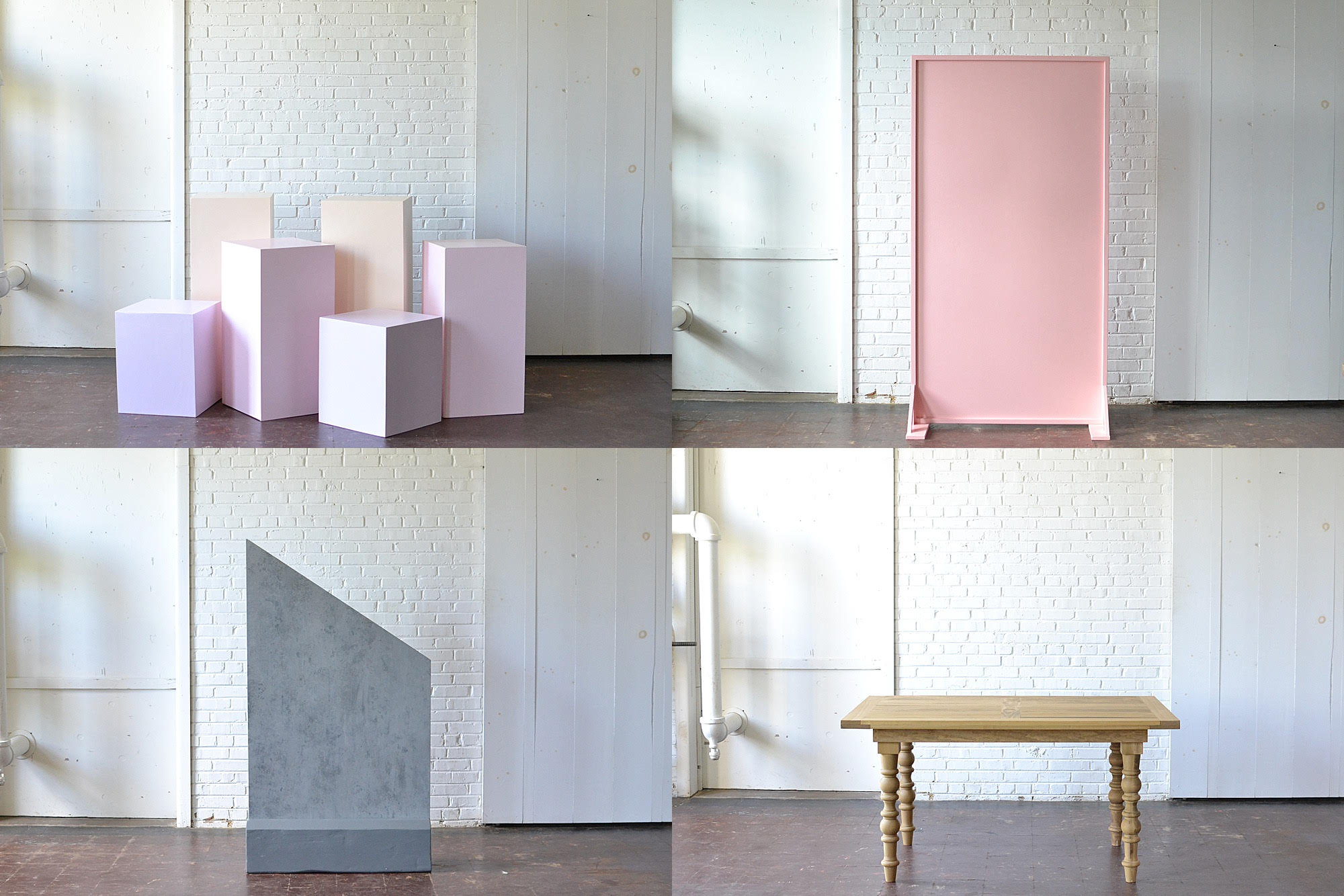 It's been a weird, weird couple months, to say the least.  As we adjusted our work schedules, pivoted to working remotely, & helped many of our clients reschedule their celebrations, we decided to also use this time to commit to several projects we had in the hopper to expand our collection of #pandjpretties.  We've had quite a few items on our "wishlist" for some time – pieces that we had been dreaming of & designing – & we've started to bring them to life!  As always, our amazing team of designers, builders, creators, & finishers are what make these gorgeous pieces happen – & we can't wait to see them at your next event!
Our Classic Carved Leg Accent Table is the "mini" version of our Classic Carved Leg Dining Table.  Same gorgeous hand turned legs from RVA staple Owen Suter's, same beautiful light stain, but perfectly sized for sweetheart seating, dessert displays, & the like!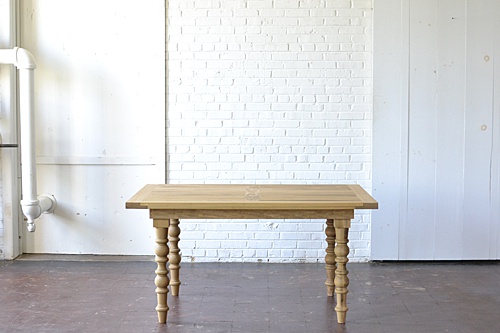 We've had a ton of requests for our Freestanding Panels in different colors, so we've begun to expand the collection and now have our Freestanding Pink Panel available!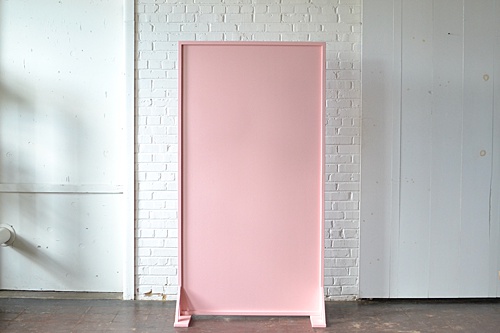 We've been obsessed with all things clean-lined and bright colored lately, so we had a blast picking our colors for our newest set of pedestals to add to the collection!  With varying heights and complementary colors, our Collection of Pastel Pedestals are perfect for ceremony backdrops, reception decor, stage set-ups, or products displays!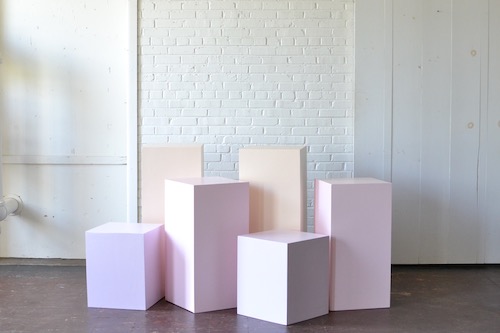 These pedestals can be rented as a collection or as pairs!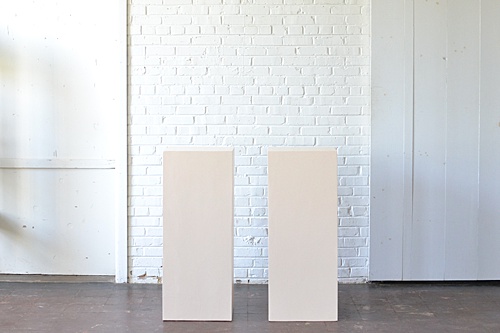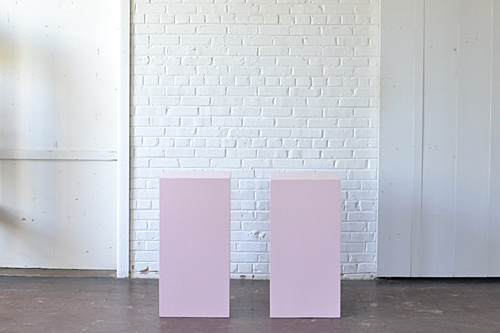 Pair of 20″ Lavender Pedestals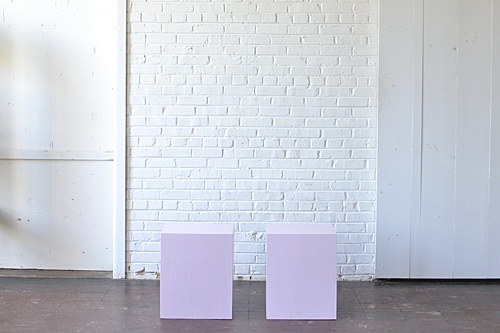 In addition to all the pastel tones, we added and another set to the collection – a Pair of 32″ Gray Pedestals with a gorgeous concrete style texture!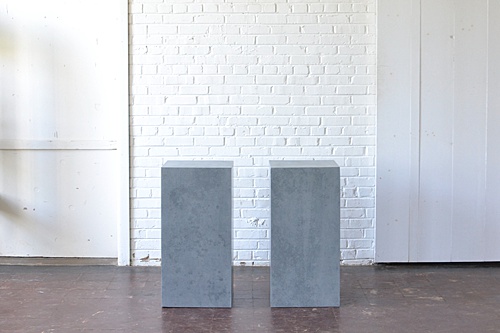 Once the pedestals were built and painted, we knew we want to keep expanding backdrop & architectural items in this color palette, so we moved forward with building & finishing our Trio of Geometric Panels & Bases!  These bases and panels are interchangeable, & are the beginning of a larger collection with a variety of different components, including acrylic!!!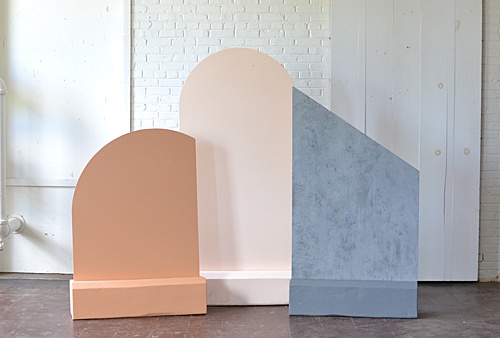 Geometric Concrete Finish Panel & Base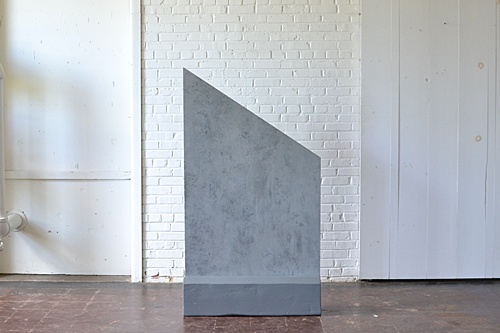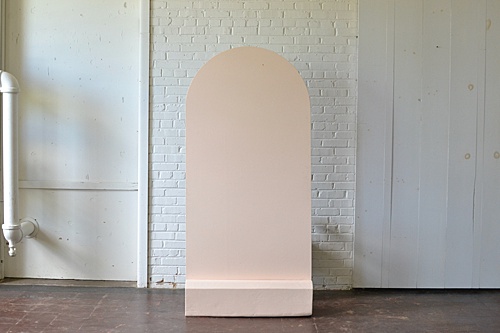 Geometric Terracotta Panel & Base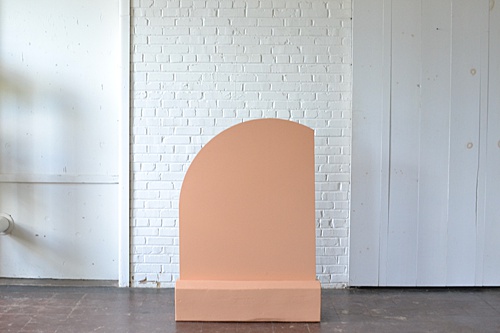 Looking to incorporate some of these new pieces into your next event?  Contact us to get a proposal today!
Paisley & Jade is a vintage & specialty rental company based in Richmond, VA and serving Virginia, North Carolina and Washington, DC.  We maintain an inventory of gorgeous & unique furniture and decor pieces that you can use to create one-of-a-kind event spaces, weddings, photo shoots, and trade show displays.  To learn how Paisley & Jade can help enhance your next visual display or special event, please contact us today!