Categories: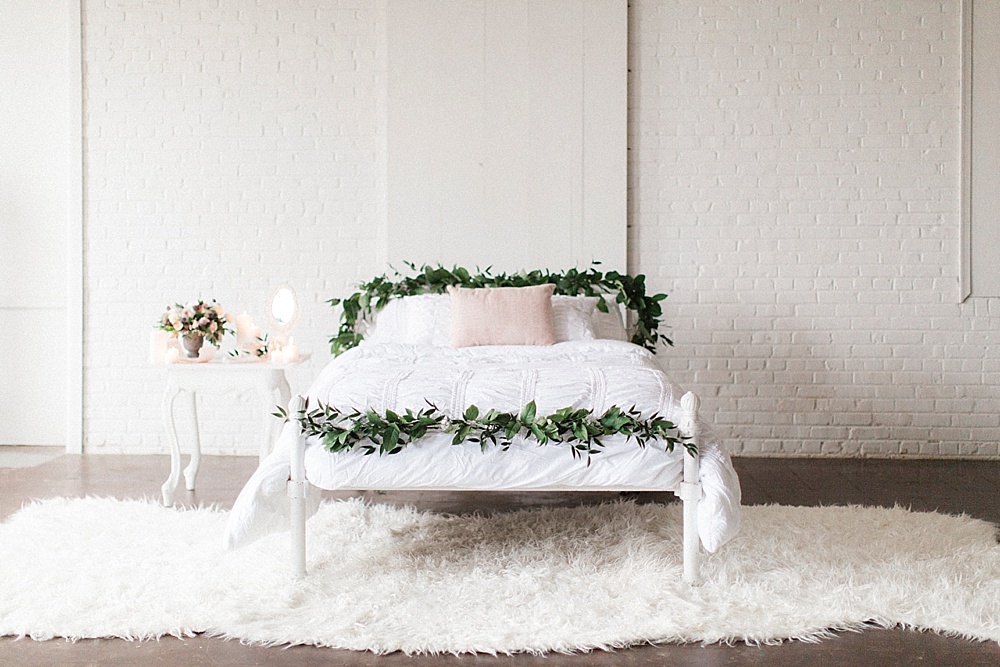 When our friend Stephanie Yonce shared the news with us that she was extending her talents into the world of boudoir photography we were super excited!  Not only is Stephanie an uber-talented photog she also happens to have a warm, welcoming smile and a wonderful rapport with her clients!  We tend to think those are two very important traits when you're encouraging a possibly timid client who is about to peel off several layers of clothes and pose in front of a camera.  Champagne of course helps a little too 🙂  We've hosted Stephanie and several of her beautiful boudoir clients in our showroom over the last few months and we just have two words for you… hubba hubba!  We thought we'd share a peek into some recent photoshoots at #highpointandmoore by Stephanie, and we hope they inspire you and your inner Goddess. And if you're itching to see more, which we kinda think you will be, check out SYP Boudoir on Instagram!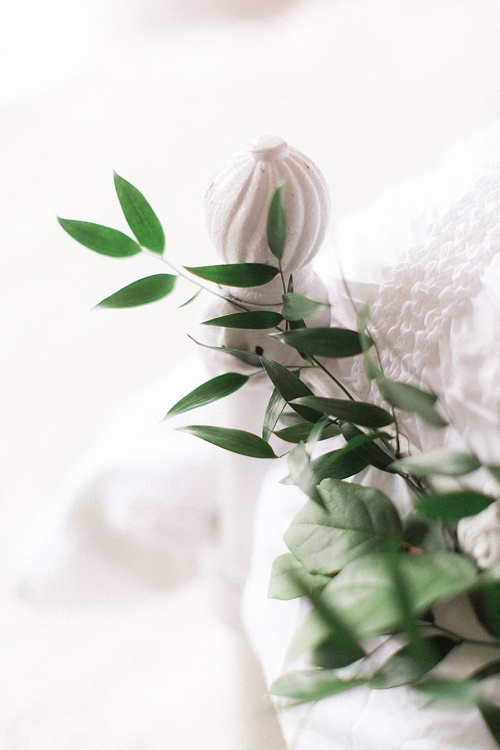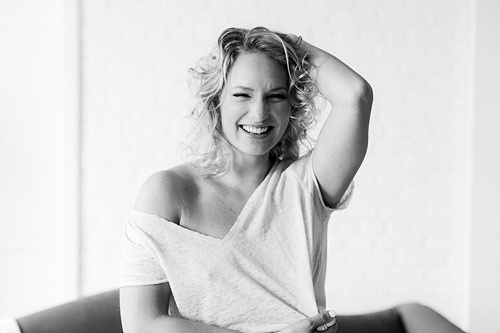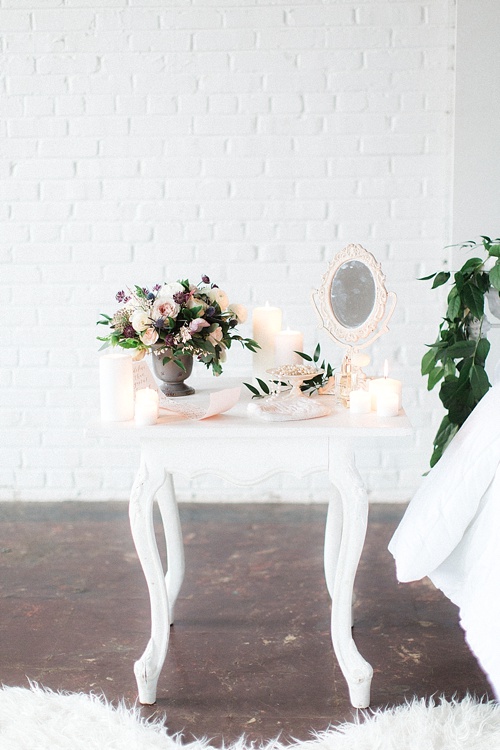 This romantic nightstand set up is created with the help of our White Sheepskin Rugs and Square White End Table. Swoon!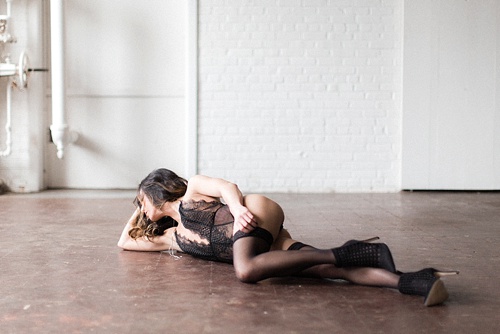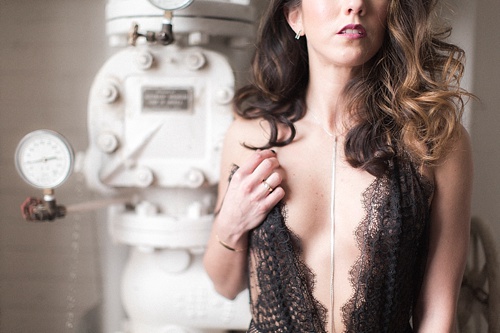 One thing that makes #highpointandmoore such a unique spot for boudoir is its industrial aesthetic.  We love how this model's romantic black lace plays off the white brick and industrial piping in the background.  Opposites definitely attract!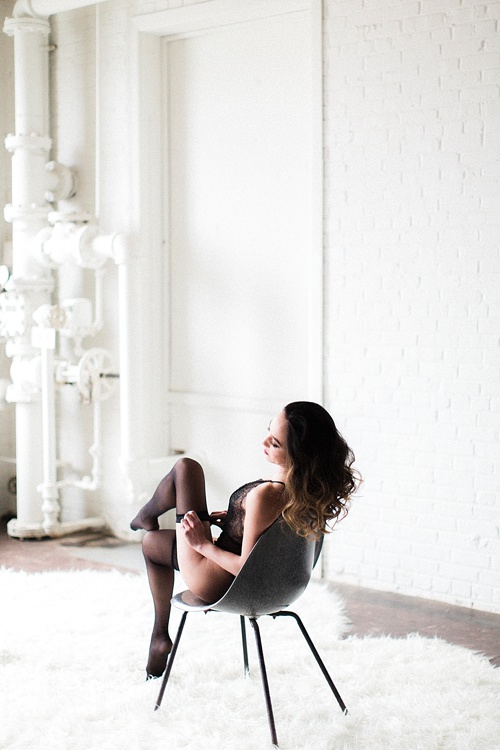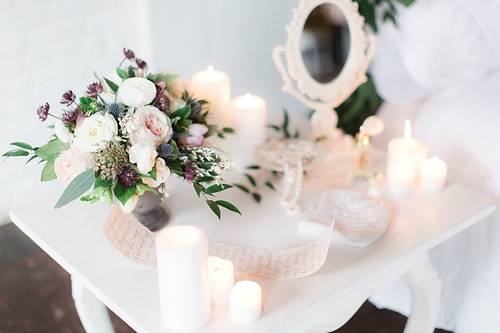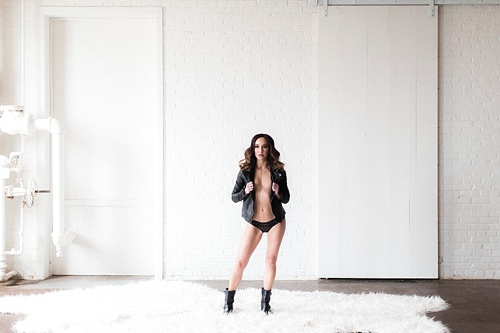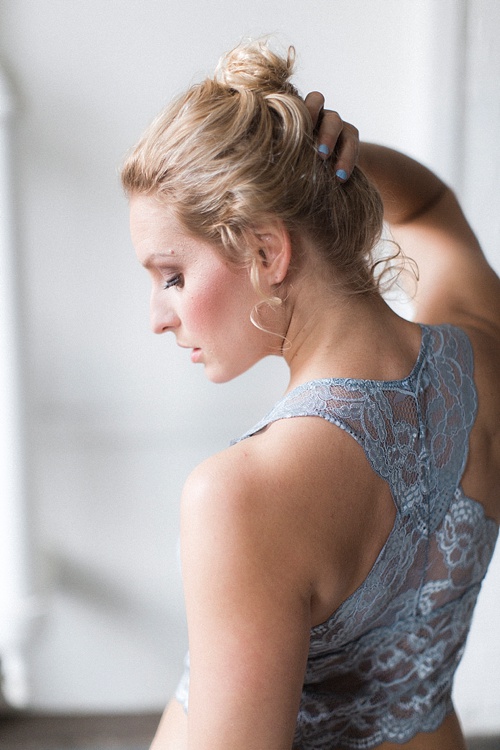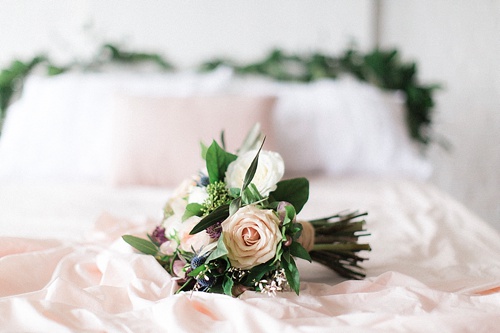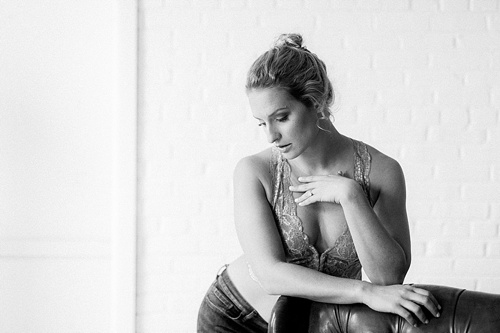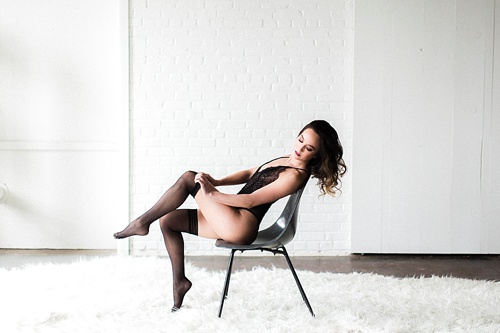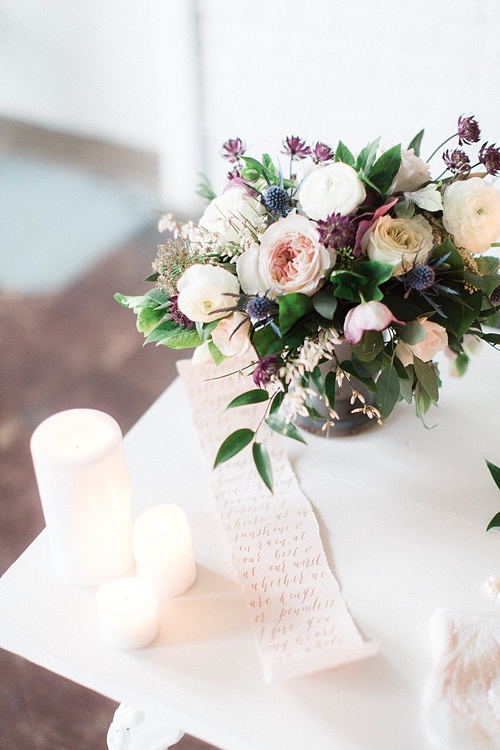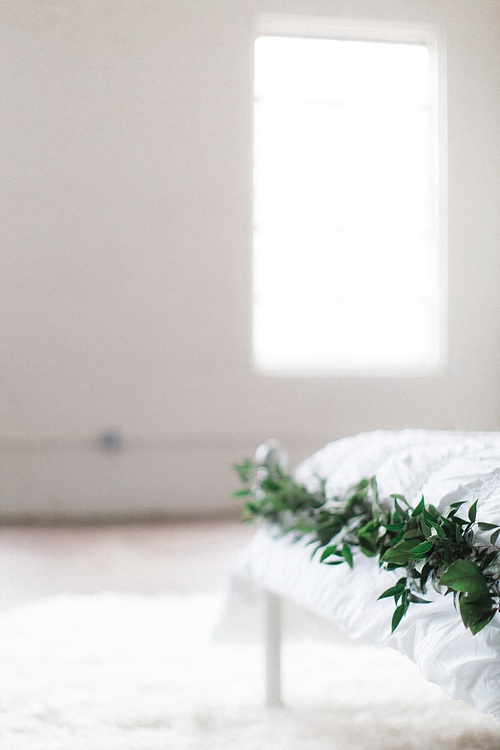 Our vintage White Wrought Iron Bed seems like it was made for a boudoir shoot!  We love how it's simply styled here with a green garland.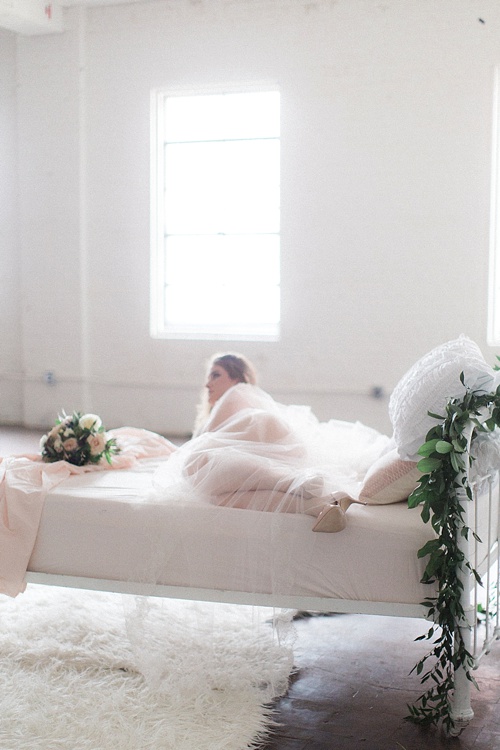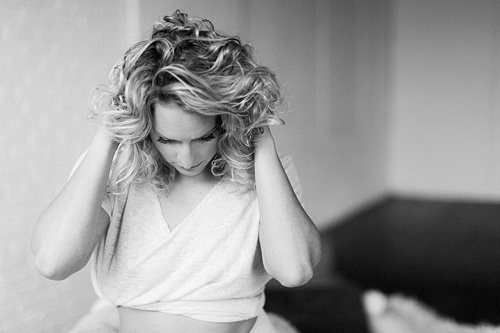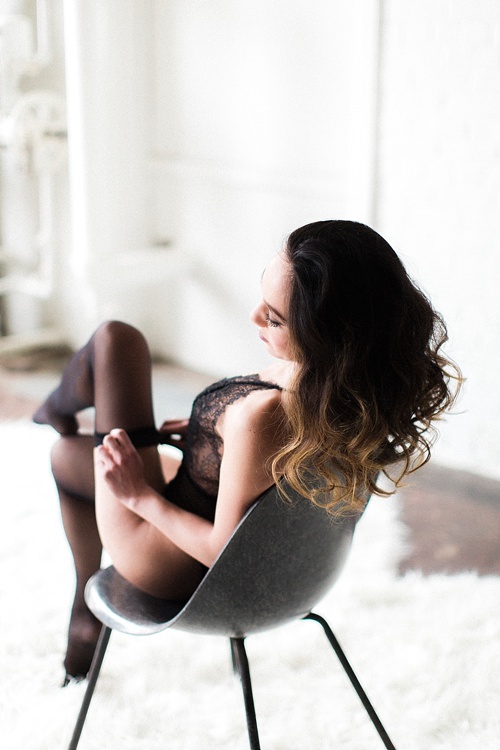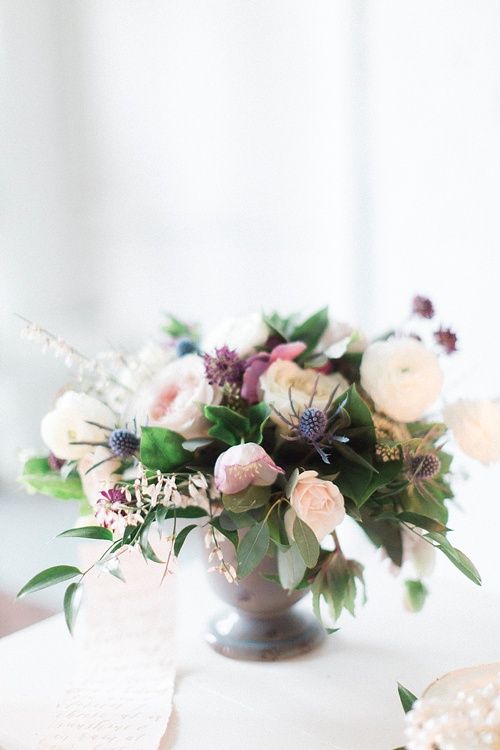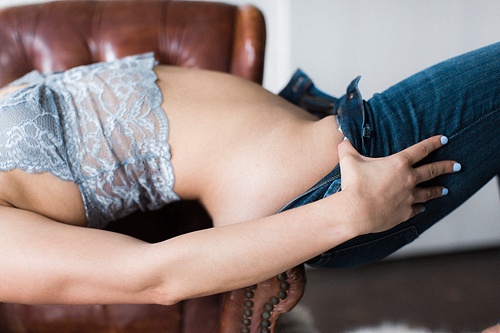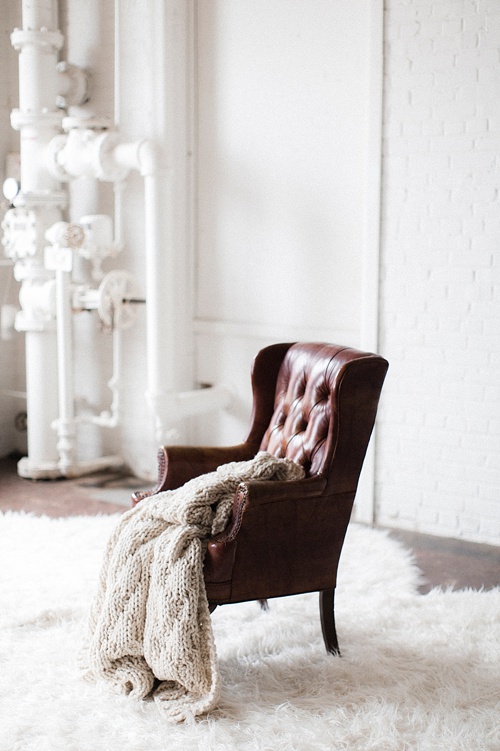 A simple prop like the Dallas armchair, is a little "out of the box" and works wonderfully in a boudoir setting.  There's something a little sexy about a leather chair.  Am I right?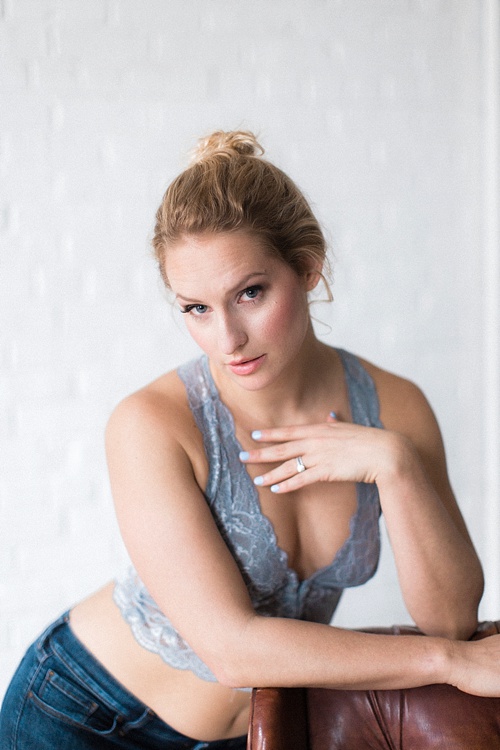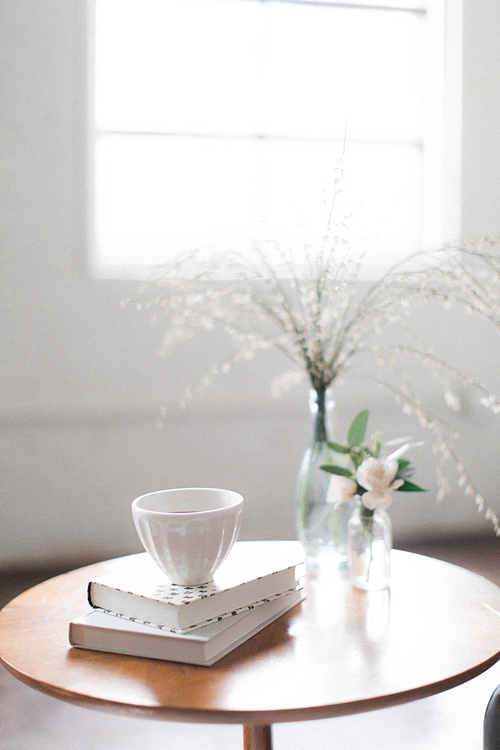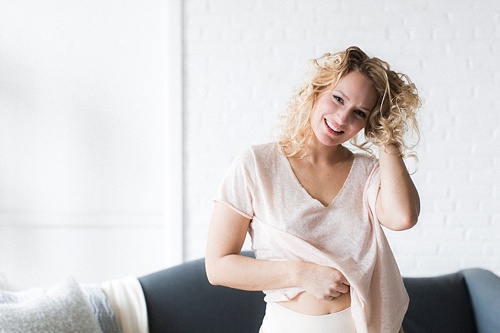 We can't wait to host more of these boudoir sessions in our showroom and see how Stephanie Yonce makes each one special and gorgeous!  Bravo ladies!
Paisley & Jade specializes in vintage and eclectic rentals and custom fabrications for events, weddings, photo shoots, photo booths and other visual displays.  We maintain an inventory of gorgeous, unique furniture and decor pieces that you can use to create one-of-a-kind event spaces.  To learn how Paisley & Jade can help enhance your next  special event, please contact us today!