Categories: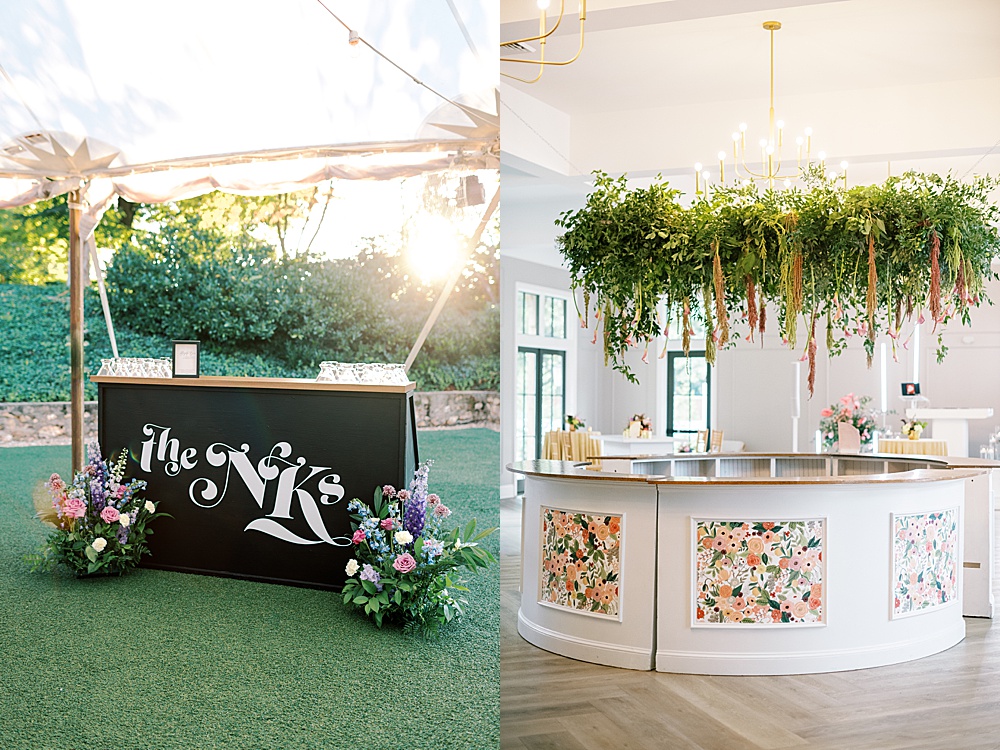 Have a vision for something but don't see it in our inventory? Here at Paisley and Jade, we love to combine your ideas with our expertise to bring your vision to life! We offer customization of all types, including custom ceremony backdrops, a variety of different bars, and signage! Whether it be paint, wallpaper, or vinyl – we've got you covered! Check out some of our custom pieces below for inspo!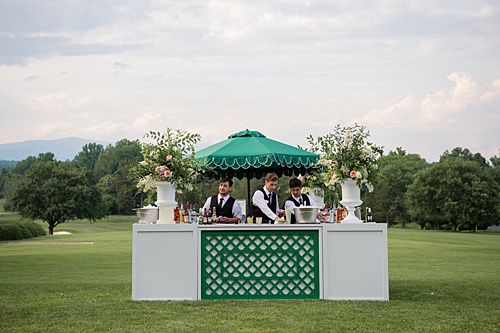 We loved making this customized Green Lattice Insert for our White Shadowbox Square Bar!
(Sarah Kate Photography / Southern Blooms, Farmington Country Club)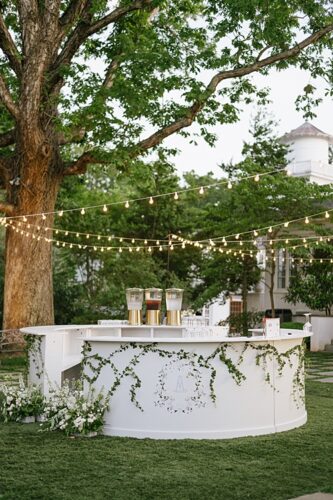 Custom decal for this garden-themed wedding on our Round Customizable Bar!
(Kristin Ridge Events / Jen Fariello / Steelcut Flower Co / Keswick Vineyards)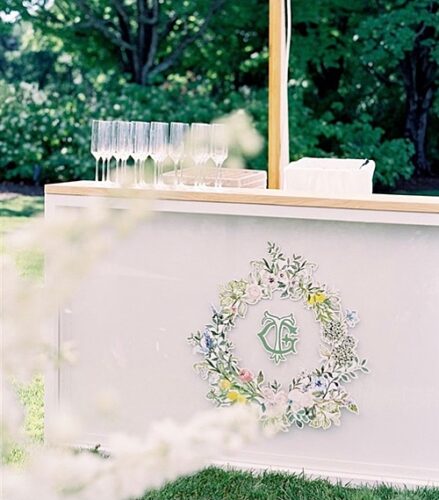 Fun monogram decal with floral detailing on our acrylic insert in our Shadowbox Bar!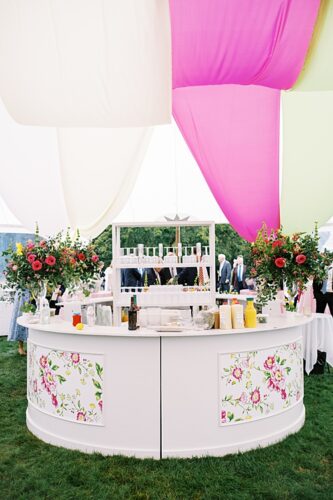 Wallpaper is such a simple way to make a bold statement! This client opted for pink floral wallpaper in our Round Customizable Bar.
(Alyson Taylor Events / Ashely Cox Photography / Olivera Floral Design)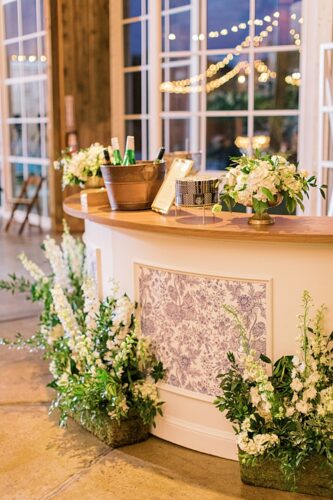 Another beautiful example of wallpaper inside the trim of our Estate Bar!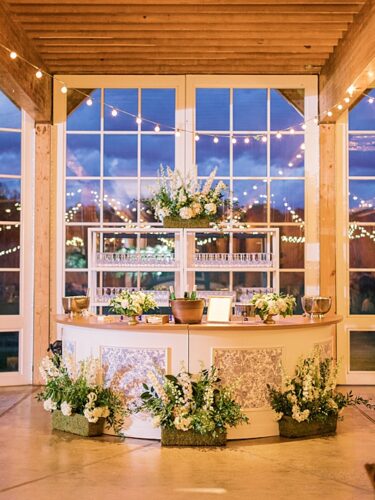 (Day by Fay Weddings / Angelika Johns Photography / Southern Blooms / Castle Hill Cider)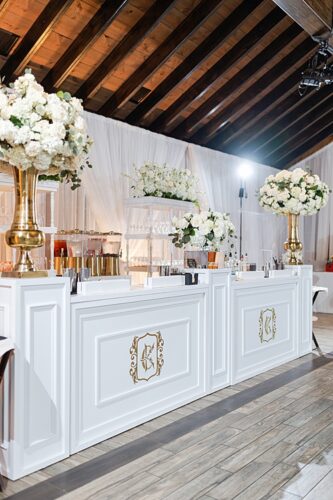 Gold monogram decal on our Estate Shadowbox Bar!
(Wedding Co. of Williamsburg / Luke and Ashley Photography / The Flower Guy Bron / Mount Ida Farm)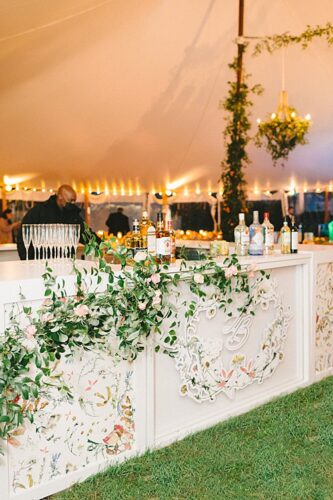 Such a lovely decal on our Shadowbox Bar at this Goodstone Inn wedding with Simply Chic Events!
(Simply Chic Events / Liz Fogarty Photography / Mallory Joyce Design / Goodstone Inn)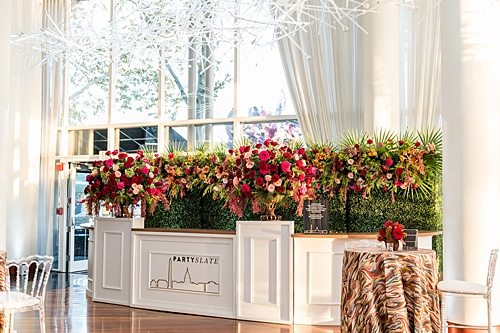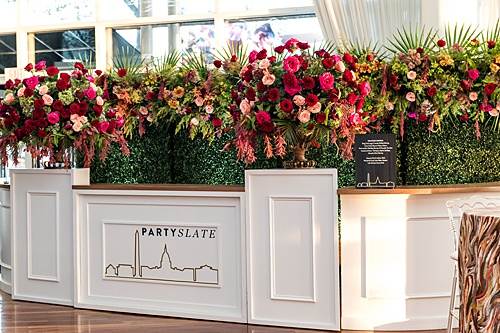 We loved creating this cityscape detail on our Estate Insert for this Party Slate event in DC!
(Perfect Planning / Terri Baskin / Nature of Design / Sequoia Washington DC)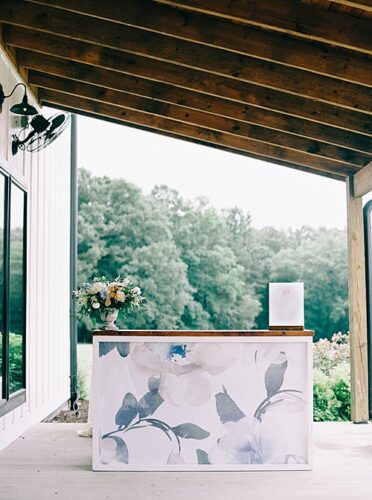 Bold yet simple floral wallpaper insert on our Shadowbox Bar for this Lane Stewart Events wedding!
(Lane Stewart Events / Nikki Santerre / Courtney Ingraham)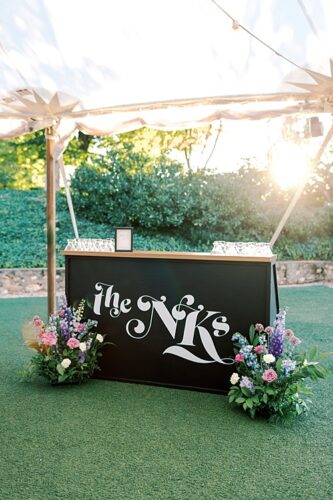 This retro font was definitely a favorite! Cheers to the NKs!
(The One Moments Events / Kir Tuben Photography / Bee Inspired Events / Keswick Vineyards)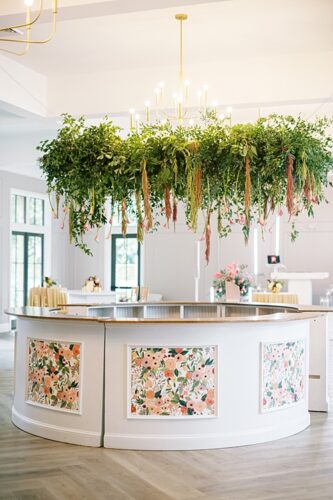 Another fun floral wallpaper on our Round Estate Bar!
(Anthem House / Fancy This Photography / Fresh Affairs / The Bradford)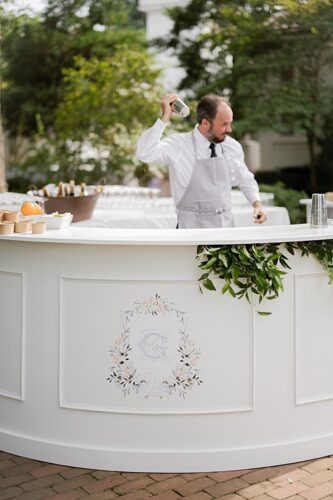 (Amore Events Co. / Shannon Moffit / Courtney Ingraham / Keswick Vineyards)
If you have questions about customizations of any sort, please don't hesitate to ask our sales team how we can bring your wedding vision to life!
Paisley & Jade is a vintage & specialty rental company based in Richmond, VA and serving Virginia, North Carolina and Washington, DC.  We maintain an inventory of gorgeous & unique furniture and decor pieces that you can use to create one-of-a-kind event spaces, weddings, photo shoots, and trade show displays.  To learn how Paisley & Jade can help enhance your next visual display or special event, please contact us today!