Categories: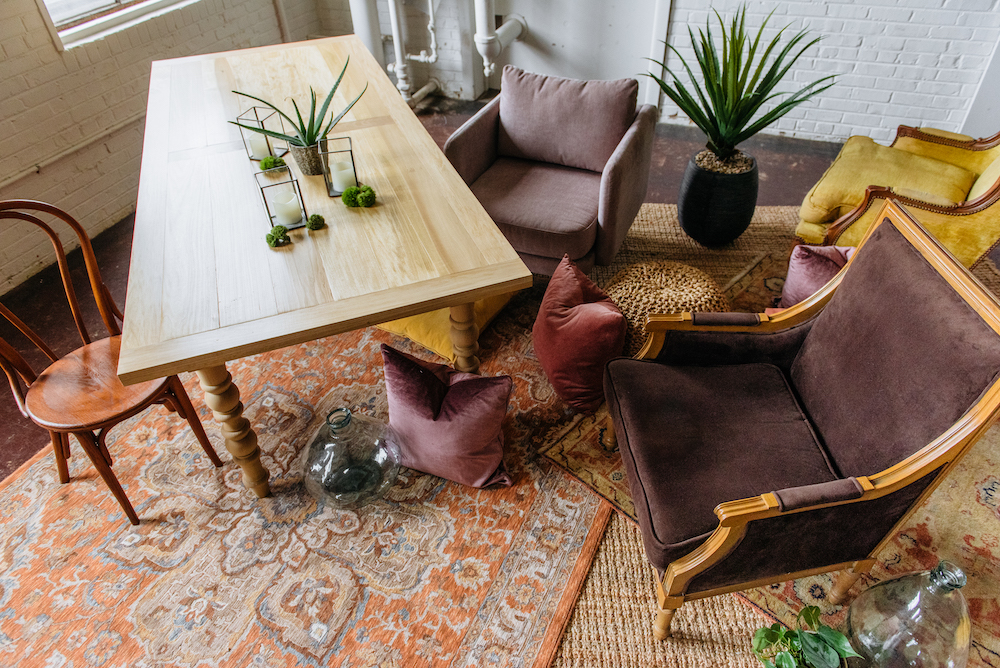 We take so much pride in our custom built inventory pieces! The growing custom built collection lends itself so nicely with the lovely combination of sought after Vintage items we have refurbished over time. Check out the constantly growing collection on new items here!
This week we are excited to roll out the upscale dining table option to pair with our various selection of dining chair options! Introducing the Classic Carved Leg Dining Table! Perfect for head table seating with its dramatic carved leg and light honey stain detail.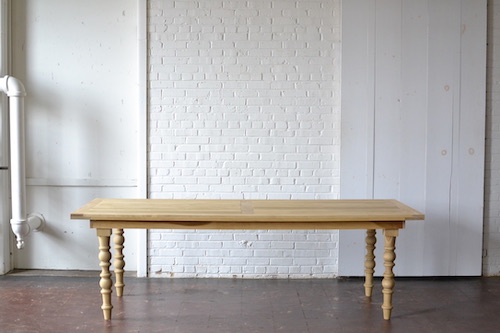 A close up view of the dramatic table leg!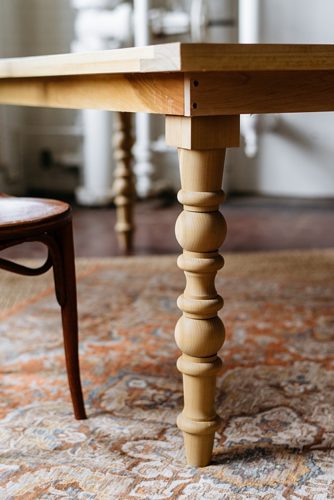 This table option is the perfect addition to our Boho Collection!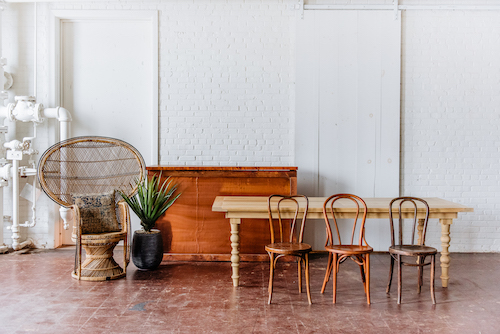 Paired below are the Vintage Bentwood Chairs for that trendy Boho vibe but this table option also pairs perfectly with the upscale Linden Dining Chair!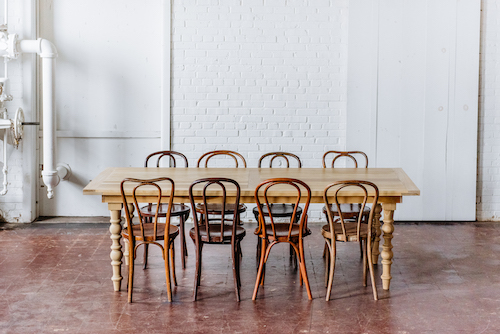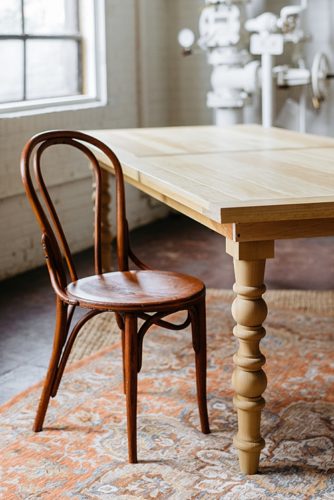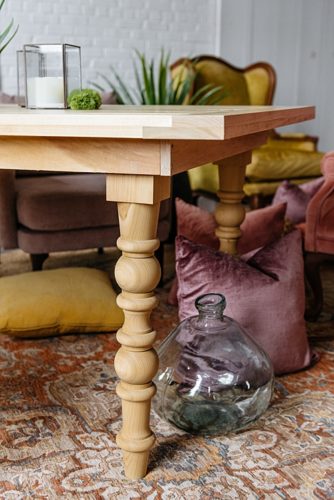 We love how well this new item plays into the current trend of citrus colors in upcoming events! It's a subtle statement piece that lends itself to the matte feminine colors you find in pale yellows, blush pinks, pops of fun orange and more! Below we've paired the Classic Carved Leg Dining Table with pieces like the Oversized Rattan Caruso Rug with an overlaying Orange Baldacci Rug.  The upholstered pieces in this fun set up consist of the pink velvet Bethany chair, contemporary blush Hailey chair, Yellow Tallahassee chair, and dark plum velvet with matching wood trim Dutton chair sprinkled with Rattan Poufs, Mauve, Rose, and yellow velvet pillows.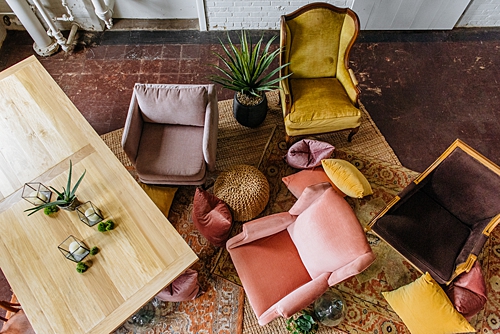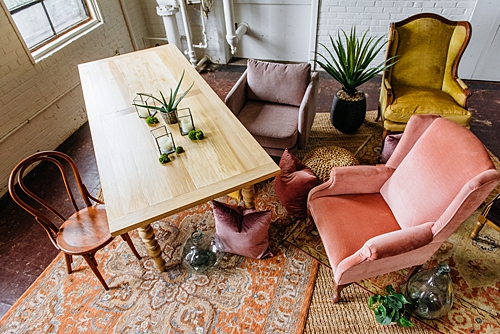 Photography: Alex C Tenser
Paisley & Jade is a vintage & specialty rental company based in Richmond, VA and serving Virginia, North Carolina and Washington, DC.  We maintain an inventory of gorgeous & unique furniture and decor pieces that you can use to create one-of-a-kind event spaces, weddings, photo shoots, and trade show displays.  To learn how Paisley & Jade can help enhance your next  visual display or special event, please contact us today!