Categories: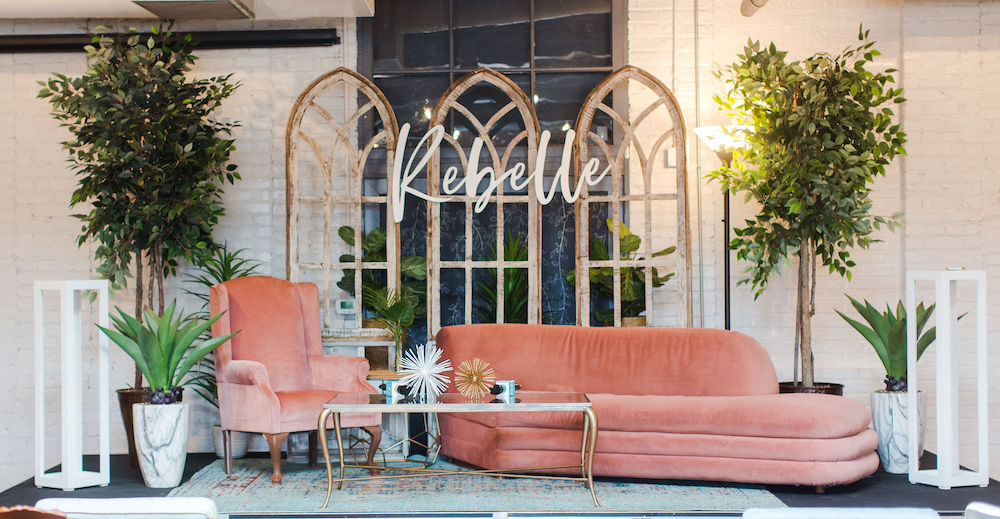 This past Spring we had the pleasure of being a part of the Rebelle Con at the Hofheimer Building here in Richmond, VA! The three day boutique style conference pulled together woman from all over to hear women owned companies speak about challenges and inspirations! P&J provided colorful stage decor for the featured panel speakers and VIP seating for the guest attendees. Take a tour through the conference with these images provided by Sarah Der Photography!
Guests found their way inside the venue with the Hedge Wall on the sidewalk with the Rebelle sign!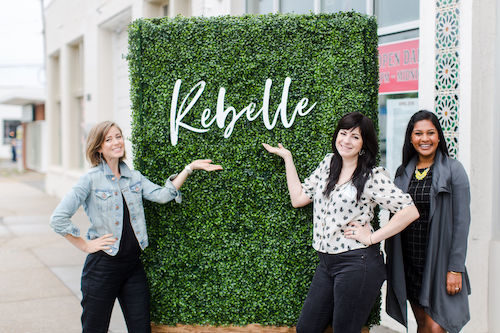 The first row of seating were reserved for VIP guests who had the pleasure of seating in an eclectic mix of vintage upholstered pieces!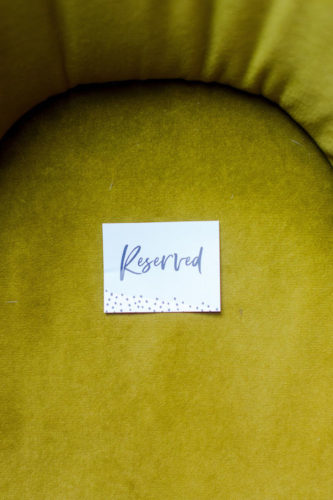 The speakers sat on half of the Malibu Couch, the Bethany Chair with the Brass and Glass Coffee Table on the Christie Rug. Decor pieces consisted of the free standing trio of Arched Windows, Faux potted Ficus trees and Agave.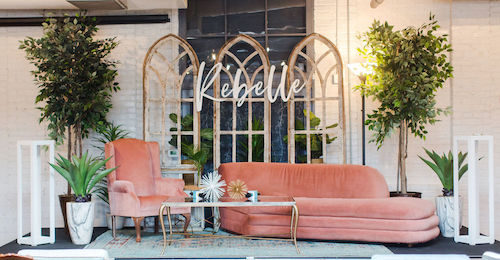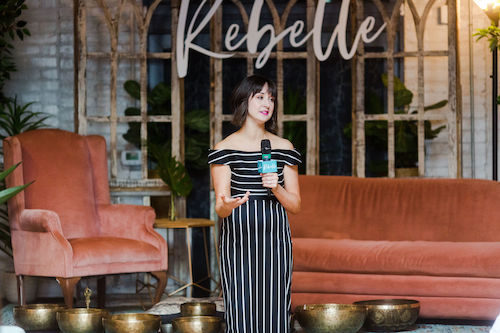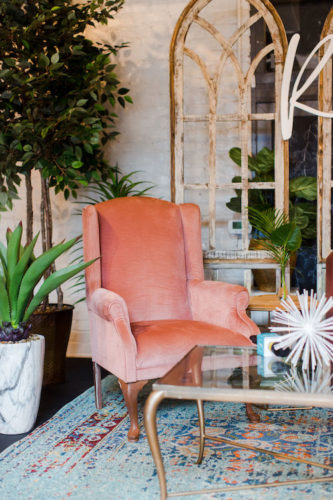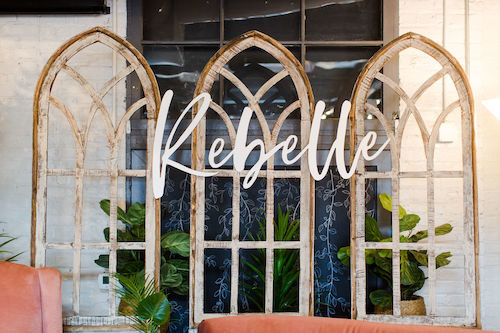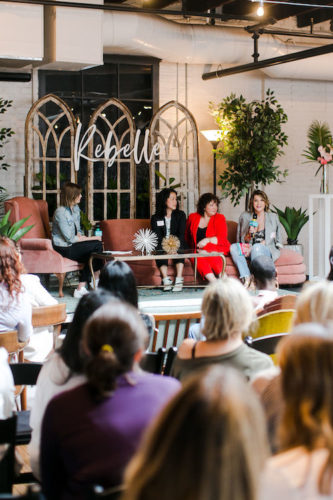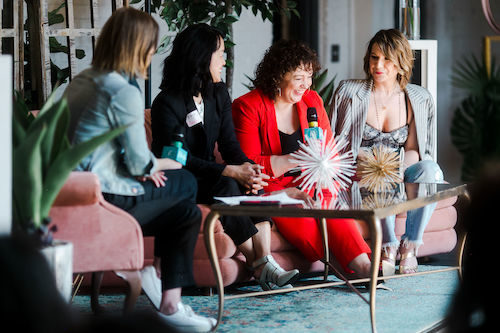 Sydney Lester founder of Chic Stripes lead the conversation with Jenn Mapp of Tiny Closet Tons of Style, Rosana Vollmerhausen with DC Style Factory, & Alison Gary with Wardrobe Oxygen.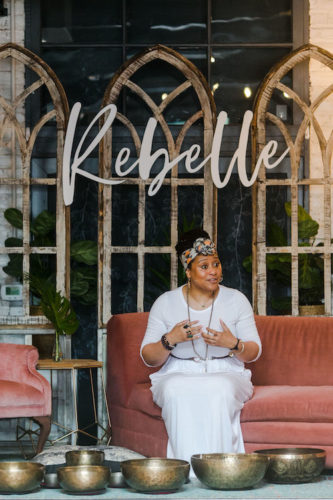 Natasha Forman with Lucid Living starting the morning conversation!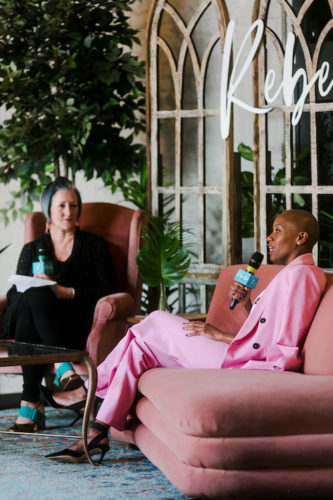 Keisha Smith-Jeremie Found of Sanaia Applesauce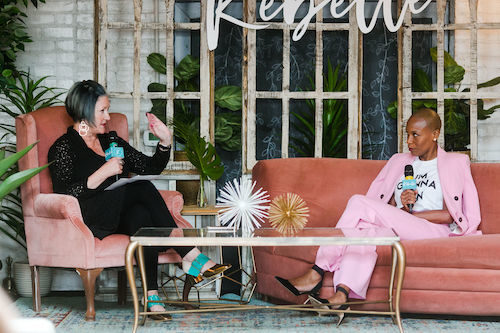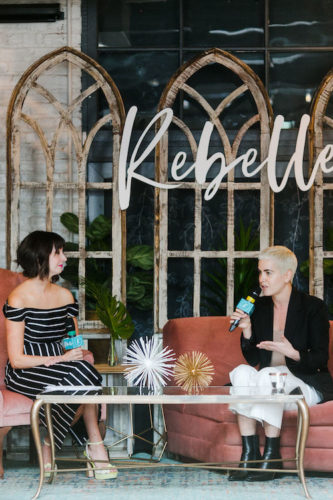 Shannon Siriano Greenwood, Founder of Rebelle Con, with Bethany Meyers of the Be.Come Project.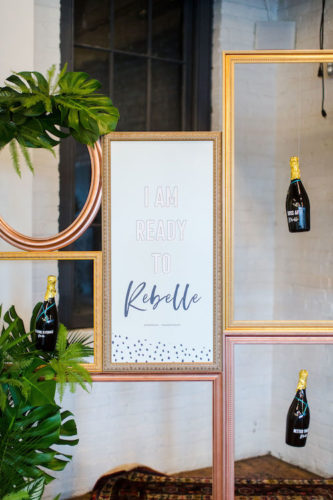 Find out more about the next RebelleCon Here held in October 2019!
Creative Team
Venue : Hofheimer Building
Photographer : Sarah Der Photography
Conference : Rebelle Con
Paisley & Jade is a vintage & specialty rental company based in Richmond, VA and serving Virginia, North Carolina and Washington, DC.  We maintain an inventory of gorgeous & unique furniture and decor pieces that you can use to create one-of-a-kind event spaces, weddings, photo shoots, and trade show displays.  To learn how Paisley & Jade can help enhance your next  visual display or special event, please contact us today!