Categories: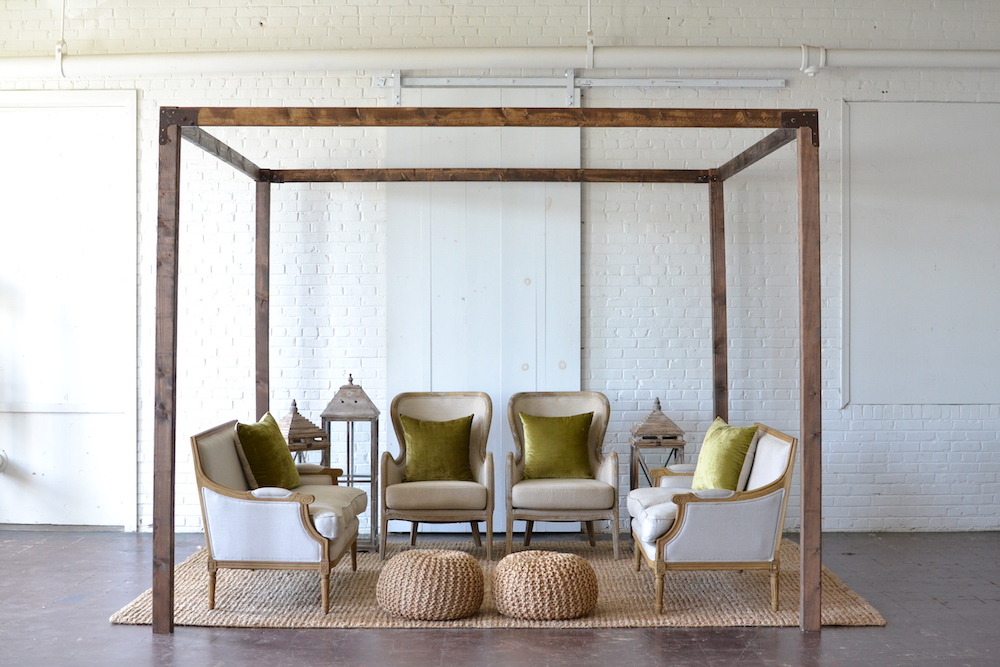 Today we wanted to highlight our new Stained Wooden Mandap and the different styles of groupings we offer to go with it! This minimalist inspired structure measures 10 Feet by 10 Feet and was built in house to accommodate Mandap ceremonies or act as a cabana for an outdoor lounge or bar installation. Below, we set up three different groupings ranging from colorful gold gilded pieces to soft neutrals.
Look #1
The base version of this set up includes the oversized neutral woven jute Caruso Rug, with the Bradford Chairs anchoring the set up and the matching Linden Settees mirroring across each other under the Stained Wooden Mandap.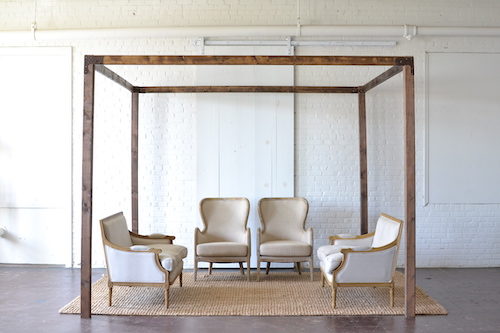 To finish the look we introduced rattan poufs, velvet light green pillows and trio of oversized wooden lanterns that compliment the wood trim of the upholstered pieces!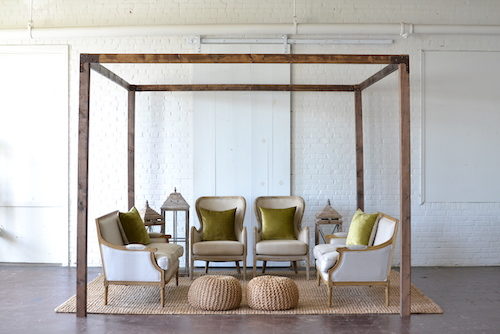 Look #2
The Roseneath Seating Arrangement offers a more traditional Mandap seating style with bright gold gilded wood trim and a soft gold upholstery. The Collection consists of a settee that anchors the grouping with four high back and caned side chairs. The Austen rug layered on top of the Caruso jute rug adds a pop of color with rose and golds and pattern to the arrangement.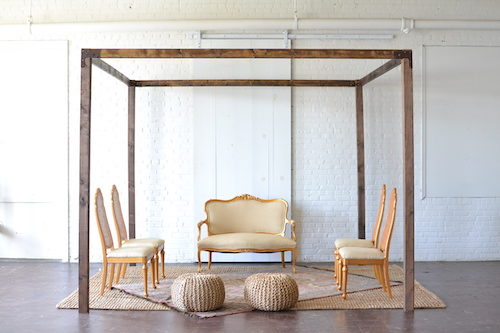 Check out the vibrant rug colors and patterns to choose from here!
To finish the look, we added back in colorful pillows to make the gold trim pop!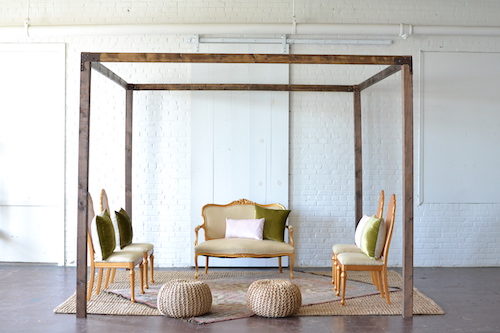 Look #3
For an even simpler neutral look, we moved the Linden Settee to anchor the grouping with the Linden Chairs mirroring the sides with the Rattan Poufs and Velvet Green Pillows.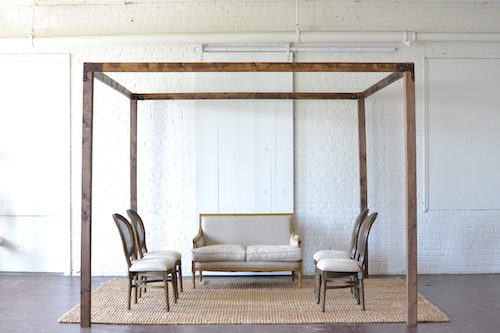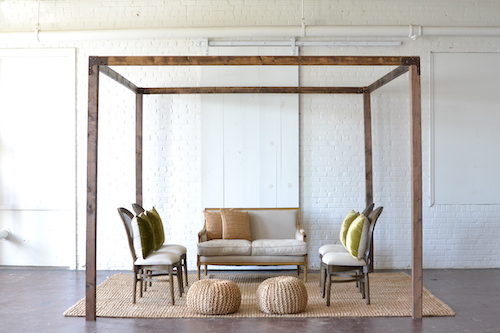 Check out more cabana style arbor set ups with our Birchwood Pergola Here!
Paisley & Jade is a vintage & specialty rental company based in Richmond, VA and serving Virginia, North Carolina and Washington, DC.  We maintain an inventory of gorgeous & unique furniture and decor pieces that you can use to create one-of-a-kind event spaces, weddings, photo shoots, and trade show displays.  To learn how Paisley & Jade can help enhance your next visual display or special event, please contact us today!