Categories: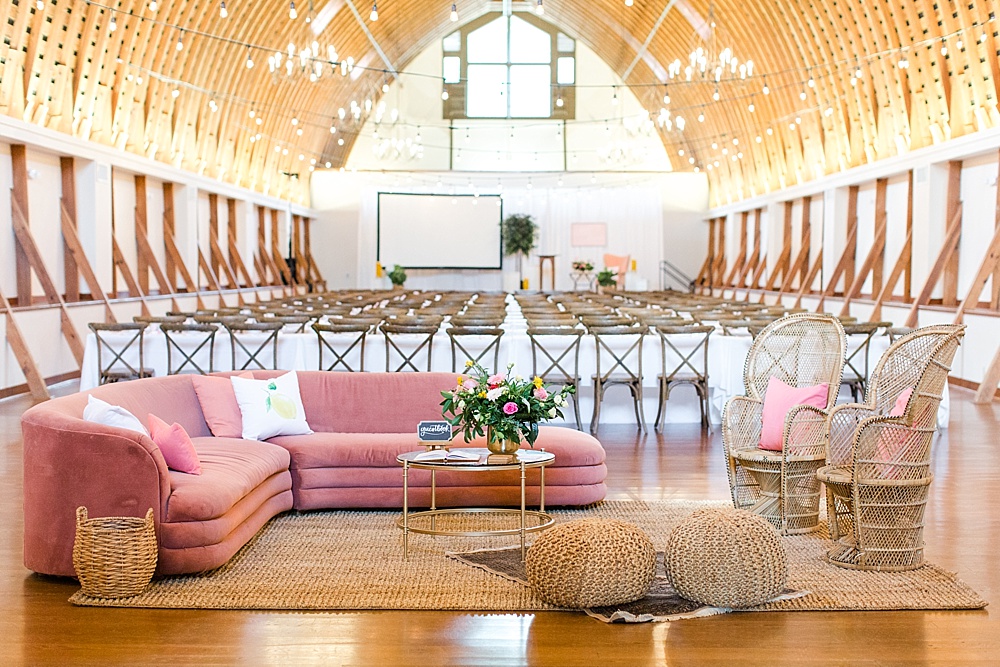 We've been a part of the Creative At Heart family since the beginning, and every year it just keeps getting better and better!  In addition to offering amazing education and community to the attendees, every conference is beautifully designed to inspire, and we love that we get to be a part of that!  The gorgeous space at Winmock at Kinderton was the perfect backdrop for all our #pandjpretties, Bethanne Arthur Photography was on hand to capture all of them!!
 The Linden settees were the seating of choice for the indoor portion! Paired with the Bronte rug, Madison side chair, geometric coffee table, and rattan poufs -, Market Cart, and faux potted plants held the swag!
The main space for the conference housed the stage, seating for attendees, and a big comfy lounge area in the rear of the room.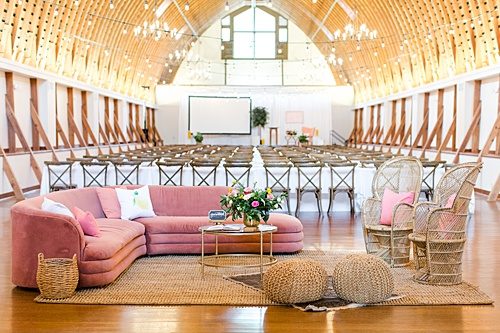 Designing a great stage space is so important for a conference – attendees will spend most of their time looking at the stage, so it needs to be visually interesting. But at the same time, it can't be too overwhelming or take away from the speakers and their messages.  Plus – it needs to be functional!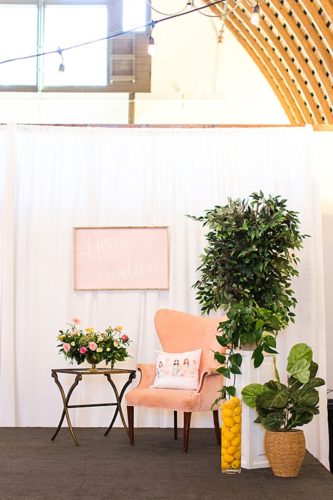 For this set up, our Faux Potted Plants, Faux Ficus Tree, and Collection of White Wooden Pedestals were used to create the backdrop.  Additionally, our Gretna Chair and Brass & Glass End Table created a small seating vignette.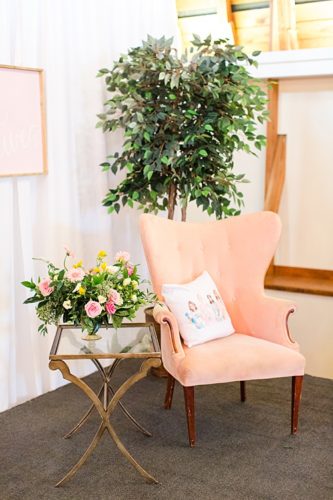 One of our favorite details from the conference was the sponsor area.  The Creative At Heart team took our Shadowbox Bar and filled it with lemons, which were a motif throughout the event! ????  We love seeing our items be used creatively, and the result was awesome!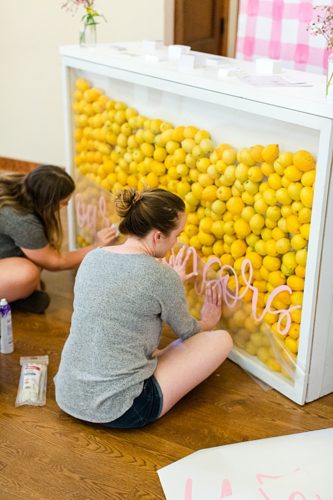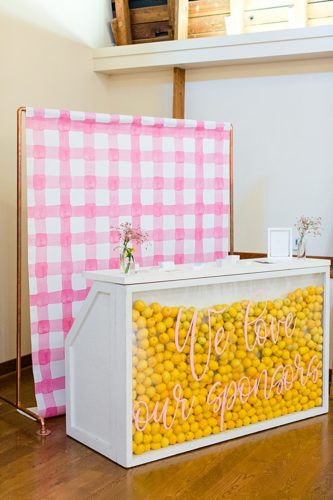 Our Free-Standing Copper Trusses were used to hold the pink gingham backdrop and the photo booth backdrop by Paper & Honey + PaperRamma, proving that display items can be both functional AND pretty!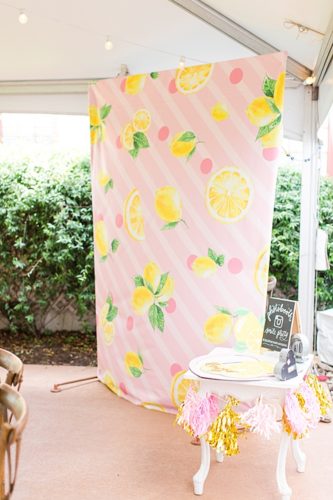 For this installation, paper lemons were attached to our Hedge Wall, and then accented by our Marshall End Table and Trio of Glass Vessels.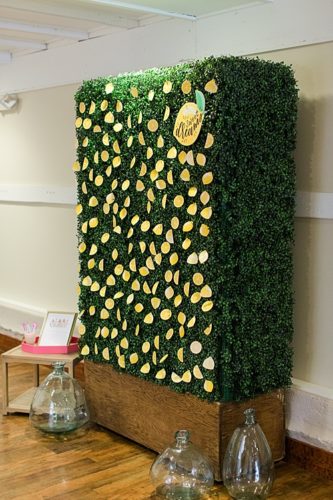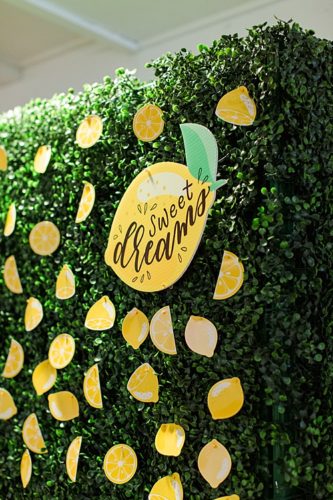 It wouldn't be a conference without swag, and the C@H team turned our Market Cart into the cutest little shop!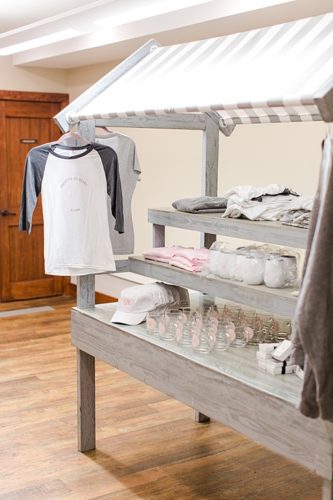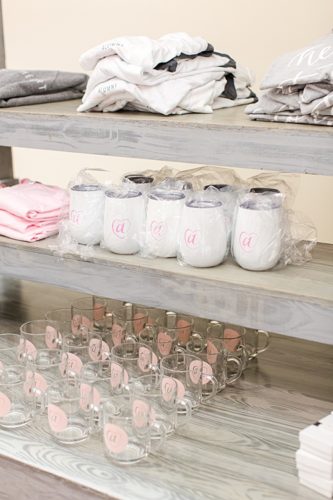 And last, but not least – the lounges!  The big lounge in the main space was totally on brand, and included the Malibu Sofa, a Pair of Wicker Peacock Chairs, the Round Gold & Glass Coffee Table, Rattan Poufs, and our Caruso Rug to tie it all together.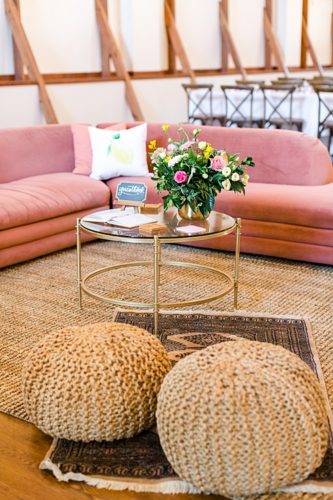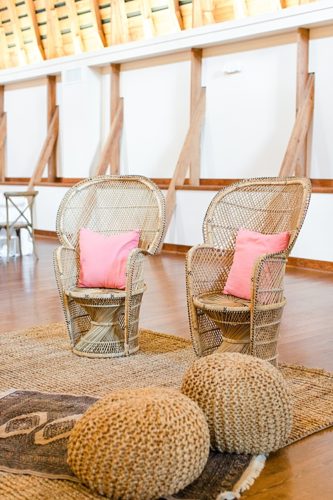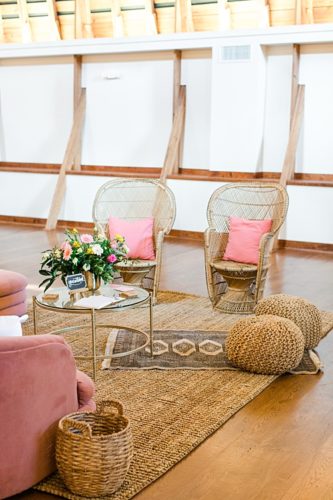 Under the tent, our Linden Settees were paired with our Marshall Coffee Table and Bronte Rug to create a cozy, inviting space.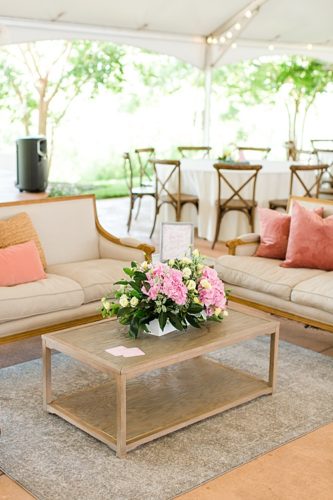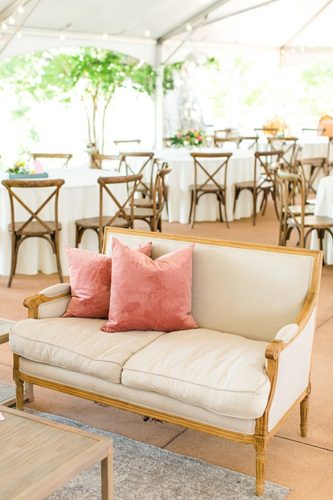 Our Roseneath Collection was paired with our Cather Rug and Gold & Glass End Tables to create another inviting space for attendees to gather and enjoy themselves!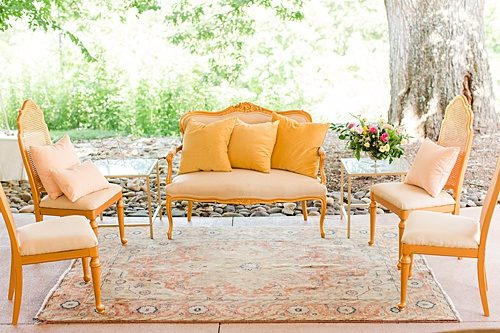 It was such a pleasure to be involved with Creative at Heart again and we can't wait for the next one!
Founder: Kat Schmoyer
Photographer: Bethanne Arthur Photography
Venue: Winmock at Kinderton
Florist: Aleen Floral Design
Paper Backdrop: Design by Laura of Paper & Honey + PaperRamma
Signage: Blair Made
Paisley & Jade is a vintage & specialty rental company based in Richmond, VA and serving Virginia, North Carolina and Washington, DC.  We maintain an inventory of gorgeous & unique furniture and decor pieces that you can use to create one-of-a-kind event spaces, weddings, photo shoots, and trade show displays.  To learn how Paisley & Jade can help enhance your next  visual display or special event, please contact us today!