Categories: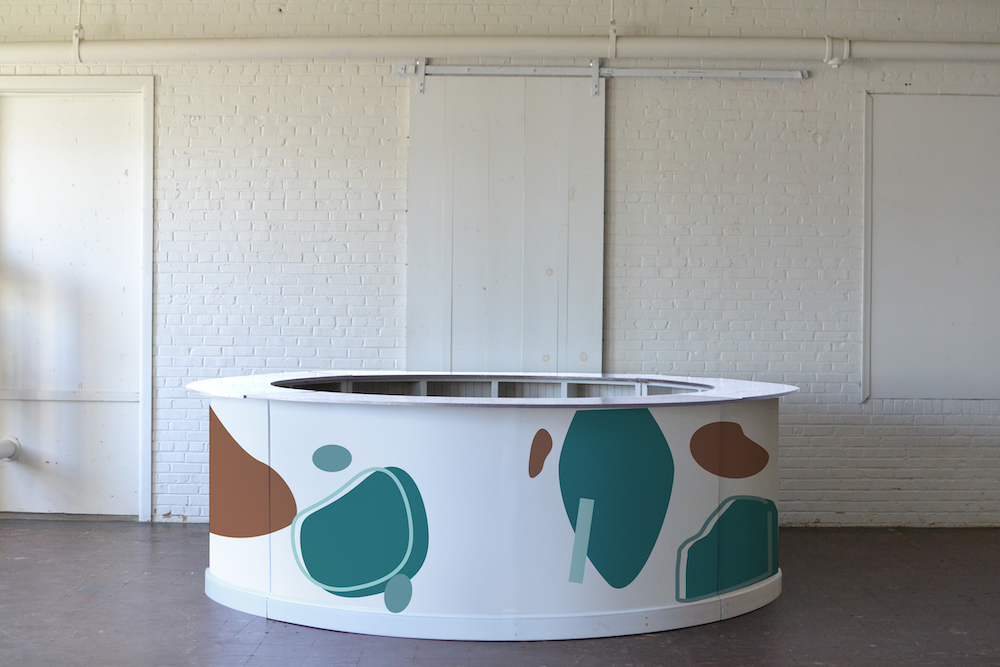 Today we are chatting about #pandjpretties that are completely customizable! These rental items can have a completely different look for every event they are utilized in. Whether it's a custom color, a specific remove-able wallpaper, vinyl graphics, etc! Check out these fun custom pieces below!
The Round Bar collection received such a great response that we have expanded the options with this completely customizable architectural piece! In its basic form, it's an all white rounded bar in 4 quarters, with a white bar top, body, and footer. You then choose what color to paint the face and/or the trim and bar top, or go all out and choose our removable wallpaper option to truly make a statement!
Check out the examples below!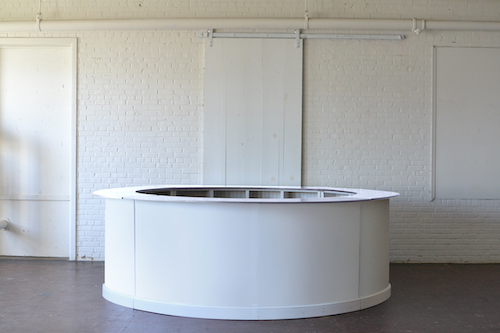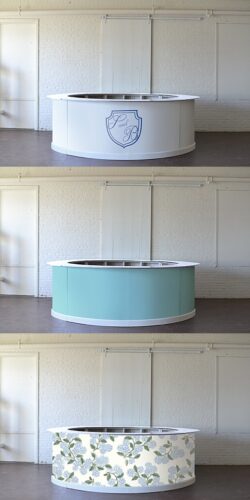 This particular piece was dreamed up to go inside of the Round Bars for floral arrangements, decor, vinyl graphics, etc. Pick a color or wrap in remove-able wallpaper for a real pop!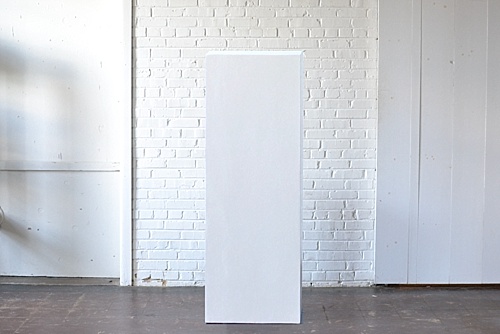 The Freestanding Panels offer so many options for functional decor in an event or product shoot. Whether it's as a backdrop, guest seating chart, program, or a backdrop for a shelving unit – you can customize color, pattern, and more to be in line with your event design!
Check out the Navy Freestanding Panel below to see how we designed this rental item with remove-able wallpaper and Hand Lettering down the side for a guest seating chart!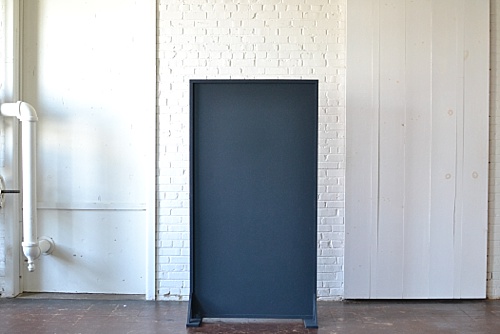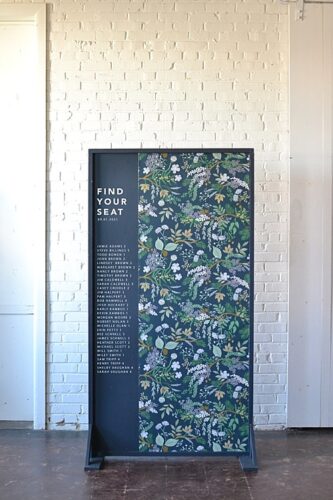 Paired with the Brass & Glass Bar Cart and the Pastel & Gray Textured Pedestals!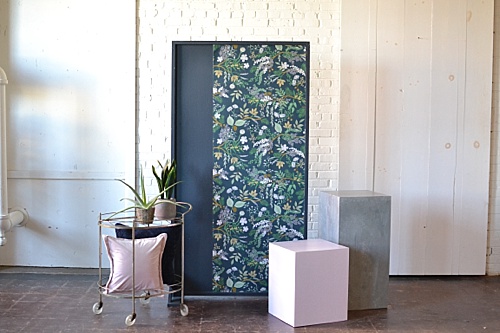 Now lets check out the Freestanding Pink Panel!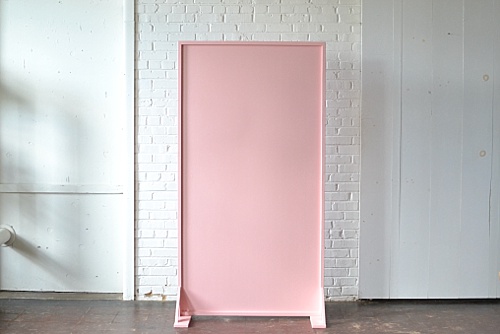 In this image we used a floral remove-able wallpaper then attached individual cards for a guest seating chart.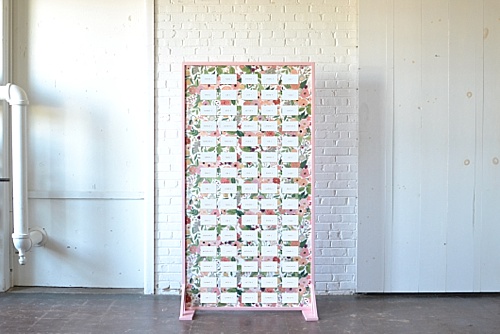 In this example, we paired the remove-able wallpapered panel with the Contemporary Gold Shelving. A great option for a favors display or back bar display!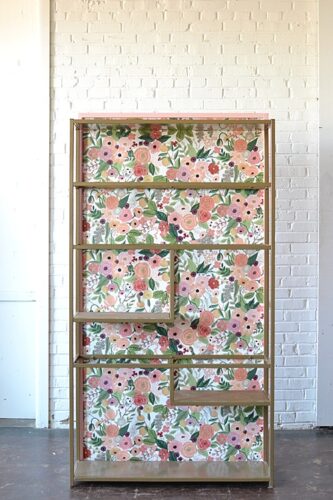 Can't wait to dream up more customize-able pieces!
'Paisley & Jade is a vintage & specialty rental company based in Richmond, VA and serving Virginia, North Carolina and Washington, DC.  We maintain an inventory of gorgeous & unique furniture and decor pieces that you can use to create one-of-a-kind event spaces, weddings, photo shoots, and trade show displays.  To learn how Paisley & Jade can help enhance your next visual display or special event, please contact us today!