Categories: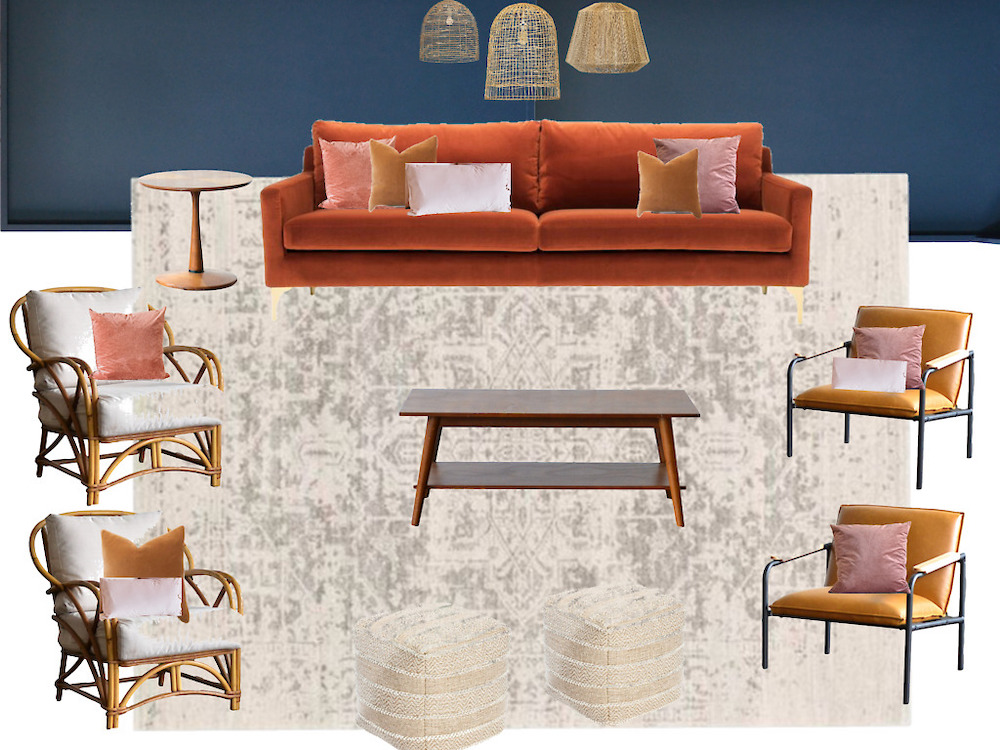 A huge part of our creative process are the digital renderings of lounge areas! Not only do they help the client imagine their custom creation but also come in super handy when setting up on event days to know exactly how the lounge should be paired up. We use DesignFiles to help create this fun customizations!
So how does this process get started you ask? Well lets jumps right in! It starts with a "Hello!" We chat with you about the desired vibe and feel you want to add to your event design and we typically ask you to share your Pinterest Board with us so we can deep dive into your aesthetic! Lets us this image from Pinterest below – you have pinned this lovely outdoor neutral light wood trim lounge vibe, we take this inspiration image and apply it to the inventory we have at P&J that gives off similar feels.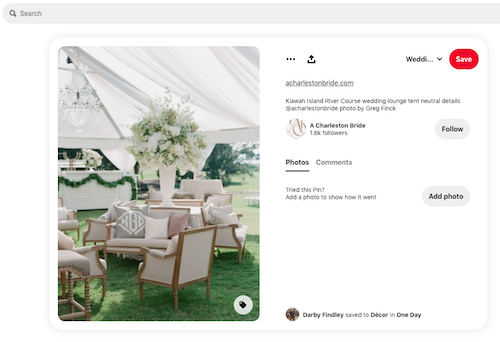 Here is our digital mockup of a suggested lounge grouping that gives off those similar aesthetics. This particular grouping highlights our Linden Collection.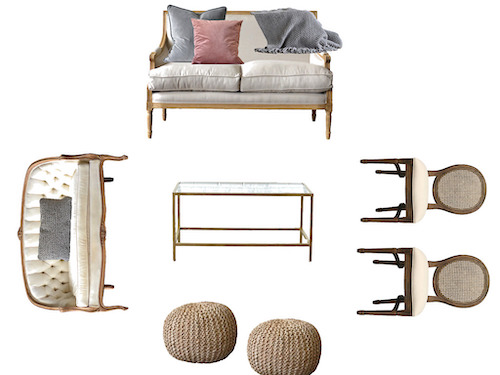 And here is this rendering being used in a wedding!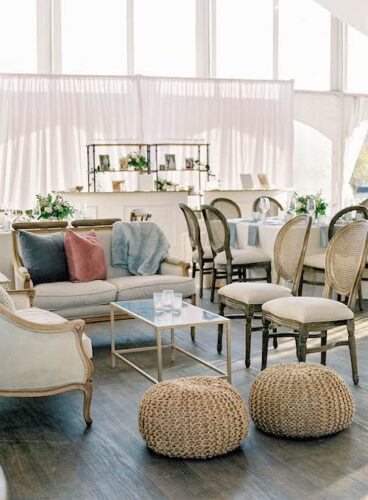 (Kim Stockwell Photography / For Love Of Love / Tredegar Iron Works / Petals & Twigs)
Lets say your Pinterest board doesn't contain lounge areas per say but has images of the color families you want to capture, below are a few screenshots from Pinterest of gorgeous muted tones of yellow…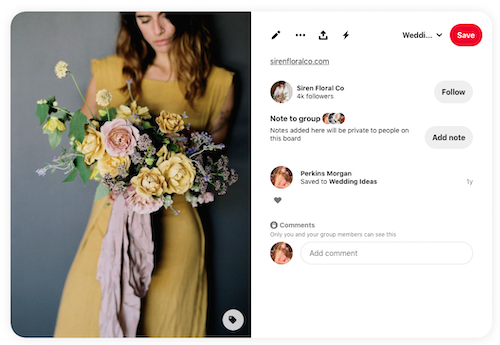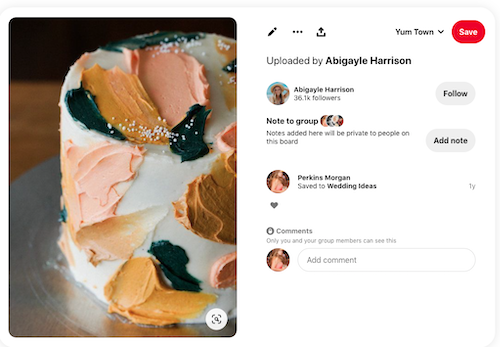 And here is the digital rendering that we felt captured these lovely tones! This grouping consists of the gray Shelley Rug, Yellow Rupert Settee, blue Hayward Chairs paired with the Brass & Glass Coffee Table!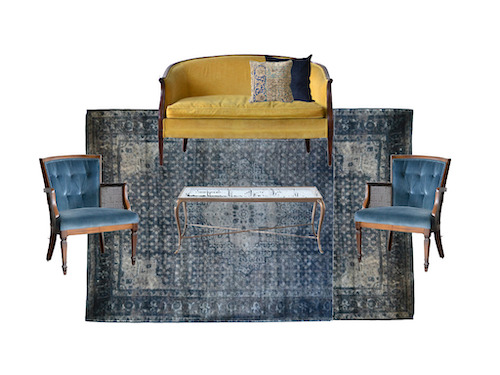 Here is this rendering in Action!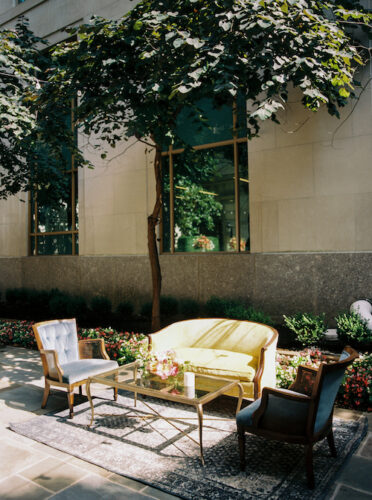 Nothing is better than a perfectly paired lounge with guests enjoying themselves!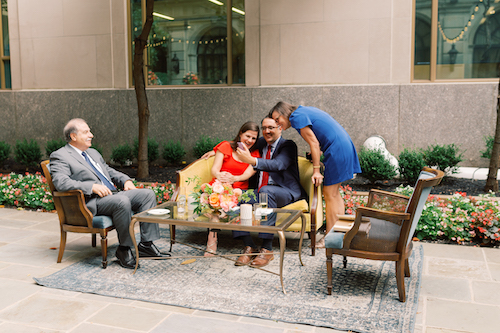 (Emily Blumberg Photography / Sarah Kazemburg Events / Floral & Bloom / St. Regis DC)
We recently came across this inspiration image – now lets make it happen?! Who wants to lounge on this stunner at their next event?!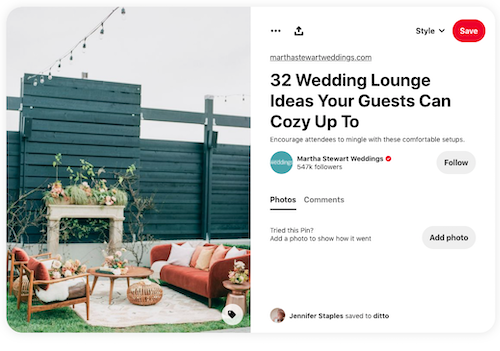 Highlighting the Rattan Chandeliers, Morrison Rug, Rexburg Sofa, Emmet Leather Chairs, Libbie Armchairs, Neutral Poufs plus the mid century modern Drexel End Table & Coffee Table to complete the look!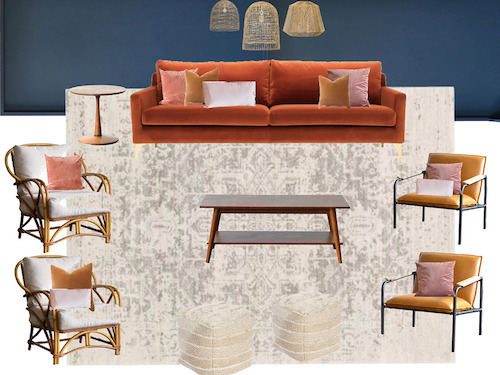 Paisley & Jade is a vintage & specialty rental company based in Richmond, VA and serving Virginia, North Carolina and Washington, DC.  We maintain an inventory of gorgeous & unique furniture and decor pieces that you can use to create one-of-a-kind event spaces, weddings, photo shoots, and trade show displays.  To learn how Paisley & Jade can help enhance your next visual display or special event, please contact us today!