Categories: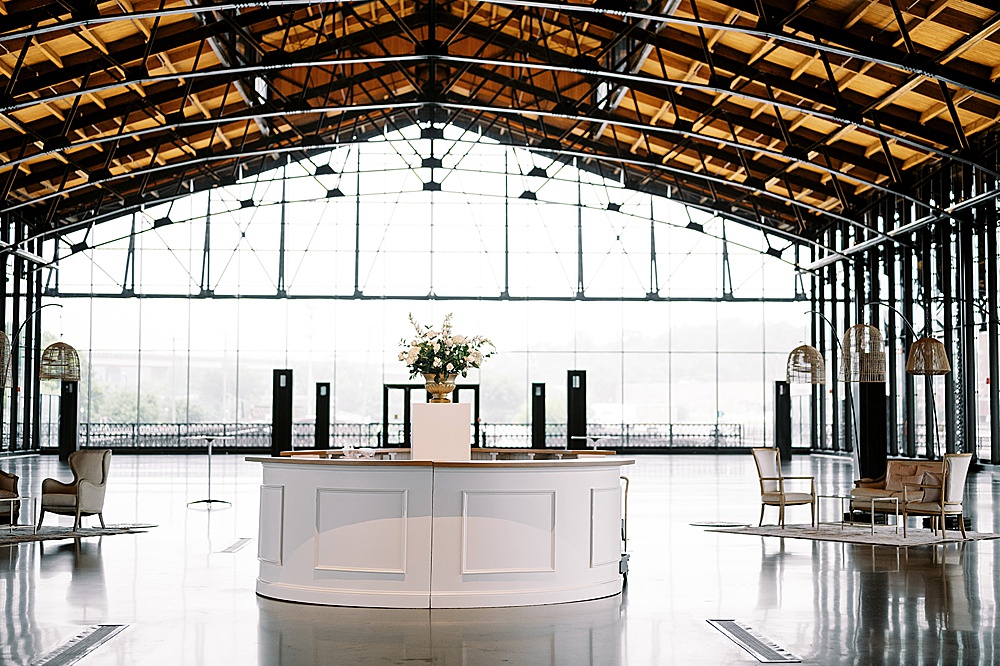 Zara and Asad spent day two of their wedding weekend at Main Street Station with all of their family and friends! We've seen Main Street Station plenty of times over the years, but we've never seen it like this! There was so much thought put into every inch of this space and it was such a beautiful day!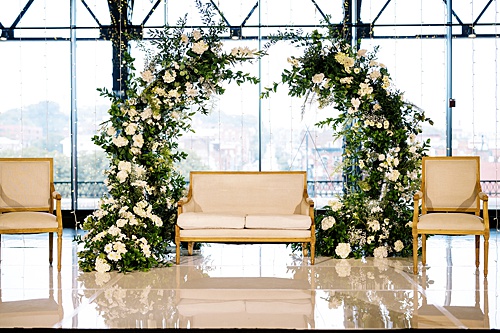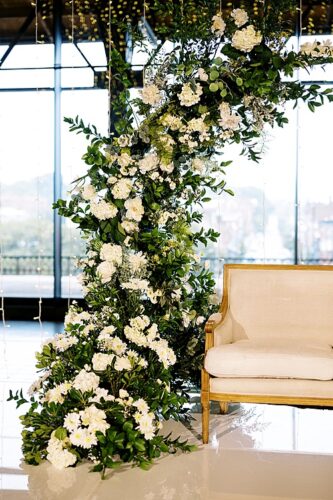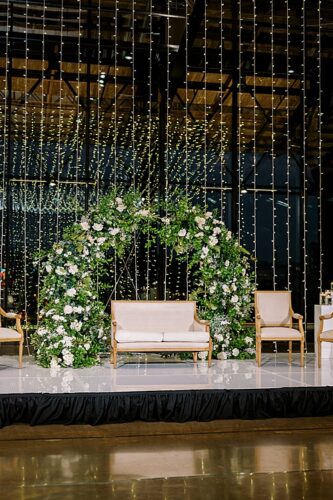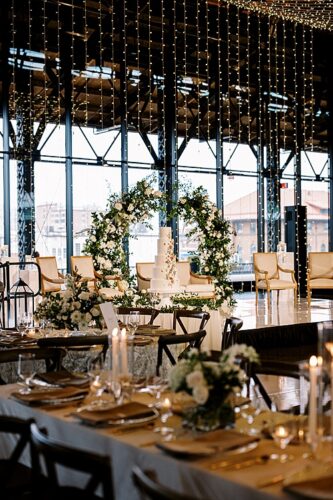 This stage seating was complete with our Linden Settee and Pair of Linden Square Back Side Chairs, which were situated beautifully in front of this floral arbor by The One Moment Events!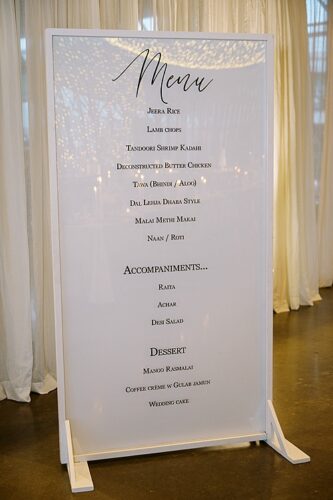 The space at Main Street Station was divided into two sections through use of drapery. On this side, guests could enjoy "Mocktail Hour", where they enjoyed apps while waiting for the reception. The menu for the night was displayed on our Customizable Acrylic Panel!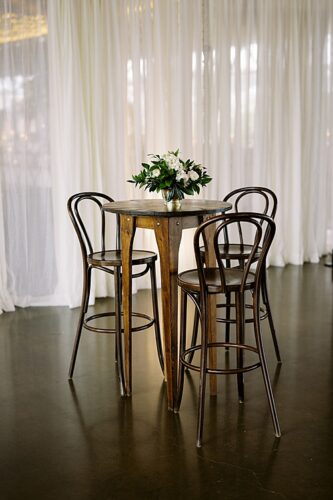 Our Aperture Cocktail Tables and Bentwood Barstools allowed guests a place to sit while enjoying apps!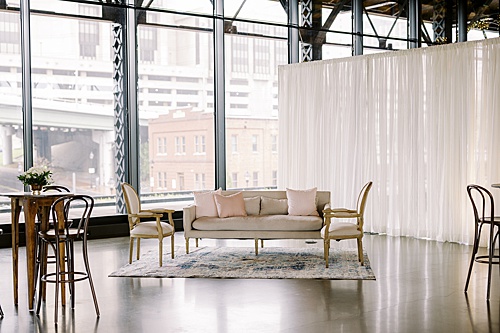 There was no shortage of lounge seating for guests throughout the night! Our Linden Sofa was paired with our Pair of Linden Side Chairs to create this cozy lounge silhouette.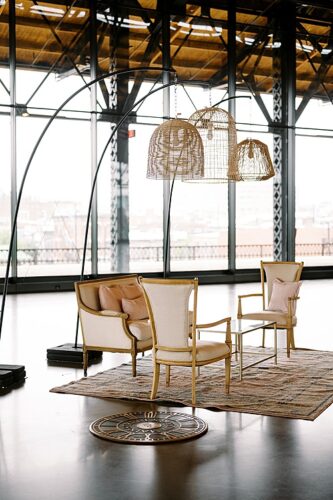 This lounge setup was on the opposite side of the space, and consisted of our Pair of Belfield Chairs, Linden Settee and our Rattan Chandeliers hanging from our new Freestanding Pendant Stands!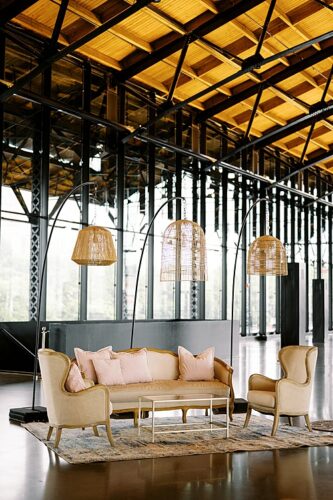 This silhouette consisted of our Pair of Bradford Chairs, Linden Curved Back Sofa and more of our Rattan Chandeliers!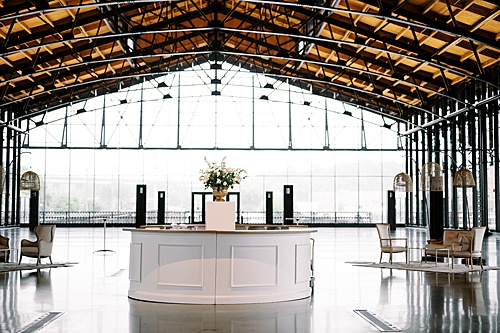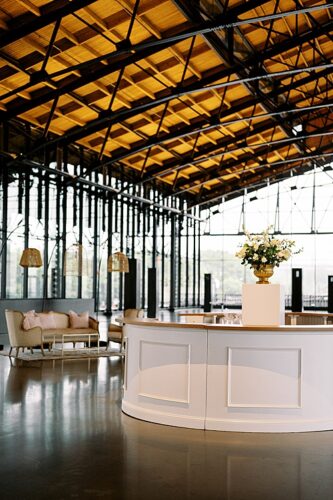 Our Full Round Estate Bar was the focal point of this side of the room and was surrounded by the lounge areas! We love this bar setup because it allows guests to come right up and grab a drink from any side of the bar! It's the perfect setup for a large wedding! Our 60″ Pedestal added an extra design element to the middle of the bar and was topped with a beautiful floral arrangement.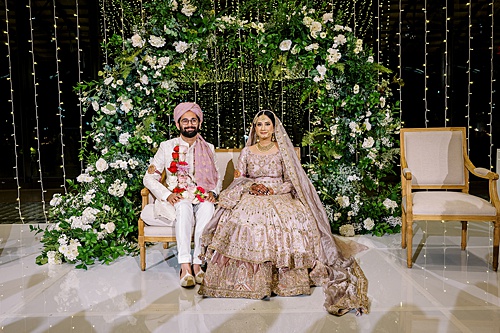 Congratulations again, Zara and Asad!
Creative Team:
Photography: Renee Hollingshead Photo
Planning: Elle Loren and Co.
Venue: Main Street Station
Catering: Lehja Richmond
Cake: Sweet Fix
Additional Rentals: Rent-E-Quip
Lighting: Lighting and Sound Co.
Decor: The Moment Events
Paisley & Jade is a vintage & specialty rental company based in Richmond, VA and serving Virginia, North Carolina and Washington, DC.  We maintain an inventory of gorgeous & unique furniture and decor pieces that you can use to create one-of-a-kind event spaces, weddings, photo shoots, and trade show displays.  To learn how Paisley & Jade can help enhance your next visual display or special event, please contact us today!