Categories: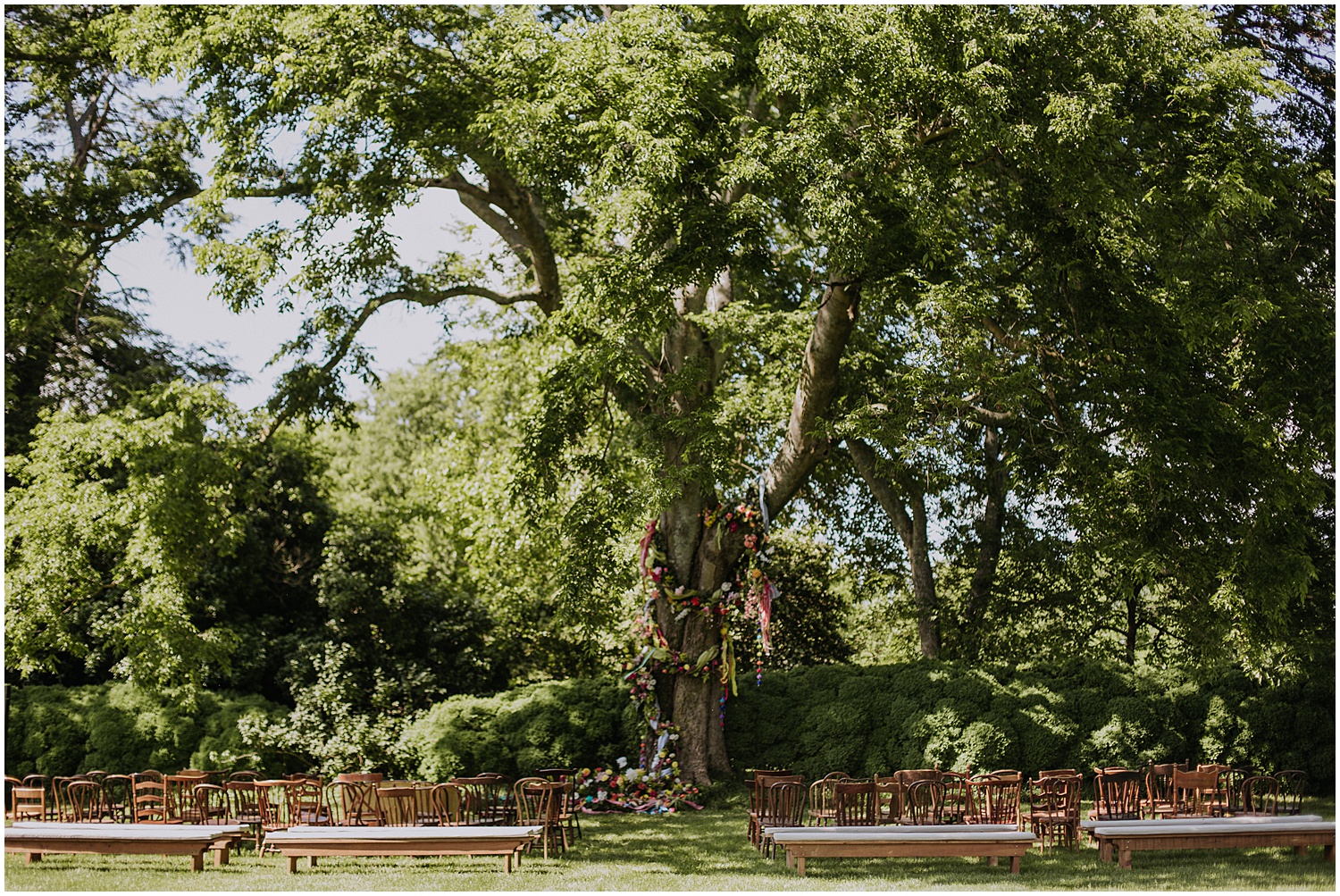 In May of 2019, our pride and joy, Erin married her longtime beau, Thomas, in the wedding of the year! You may recognize her name because she is Paisley & Jade's in house Hand Letterer and sales coordinator. So what happens when you have years of experience getting creative with your client's beautiful rental orders? You plan an epic wedding!
Erin and Thomas hosted their loved ones on a private residence in Goochland, VA with the help of For Love Of Love Events and captured by The Commoneer Photography! This wedding was so epic that we have dedicated not one but two blog posts to it! You can enjoy the second post about this celebration later this week!
Erin set the tone of the day with her hand lettering & designs on a mixture of Copper & Gold chalkboard frames.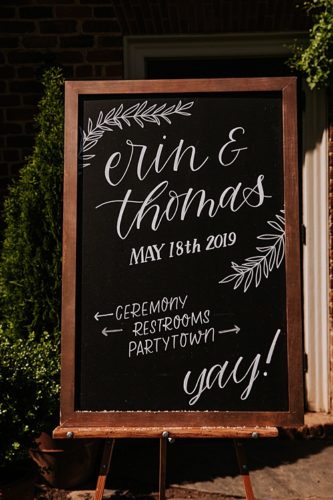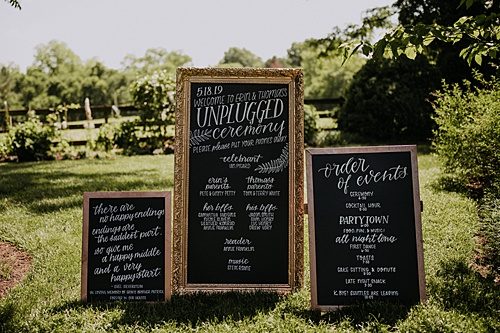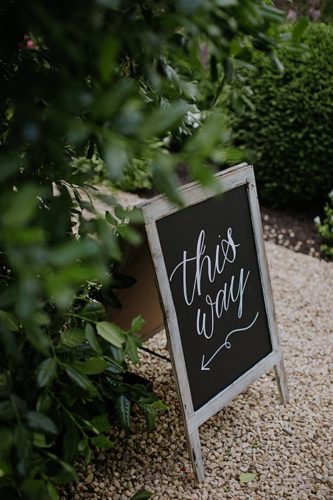 The ceremony which was tucked away through the incredible gardens, took a page out of a fairytale. The couple hundred year old tree was the focal point with Terry White Florals custom floral & ribbon installation.  Guests were seating on the collection of Mismatched Vintage Wooden Chairs and Pine Benches with soft gray Cushions. Grandma had the most special seat, the yellow velvet Rupert, right up front!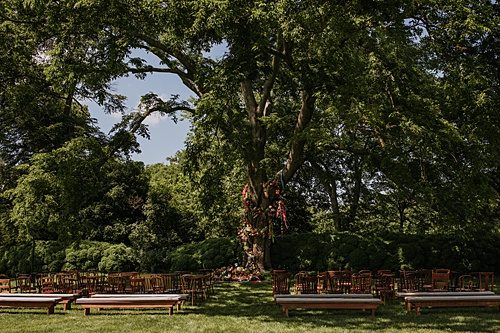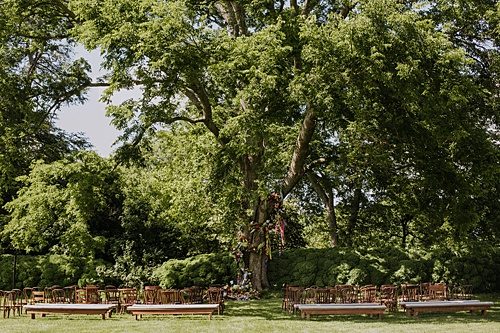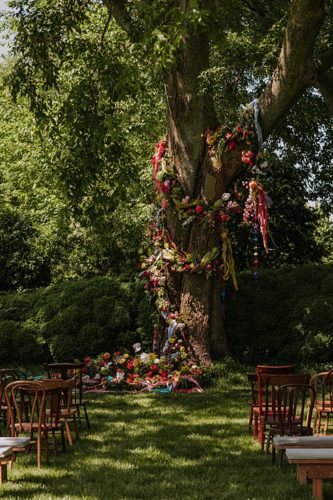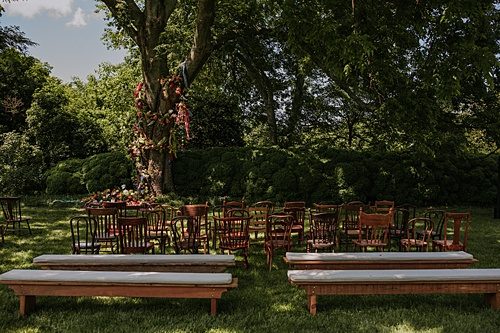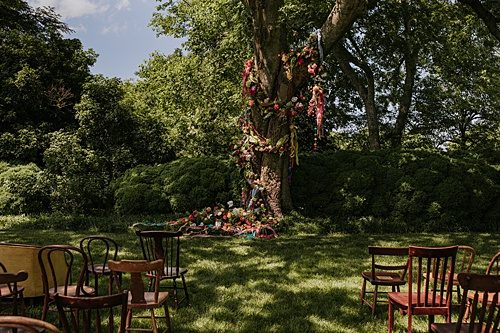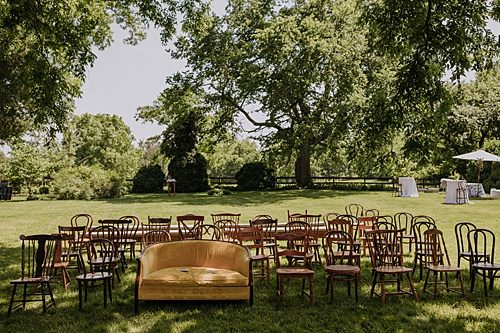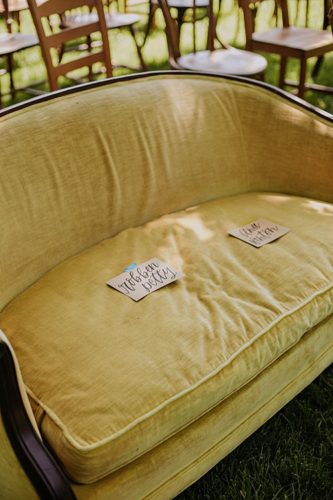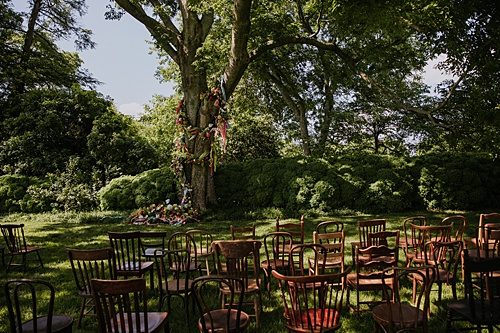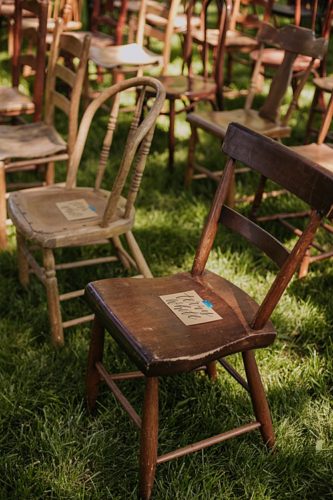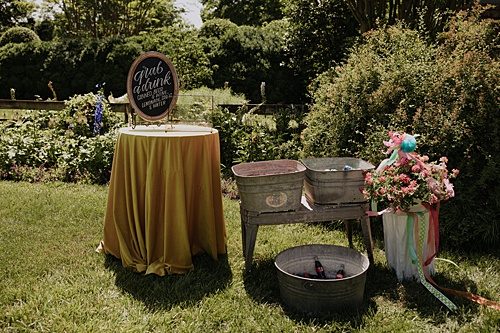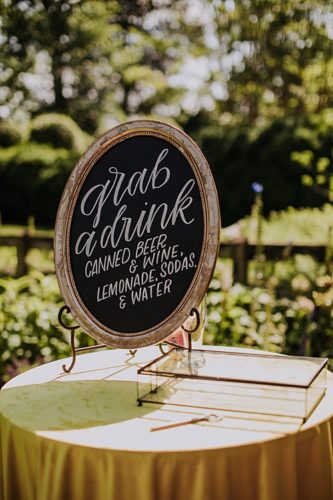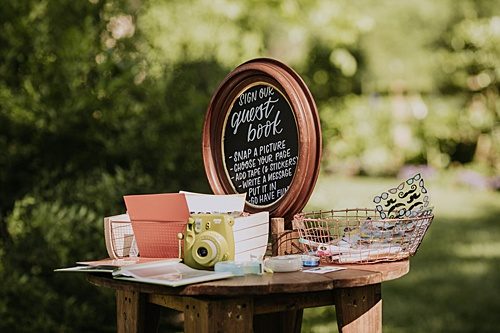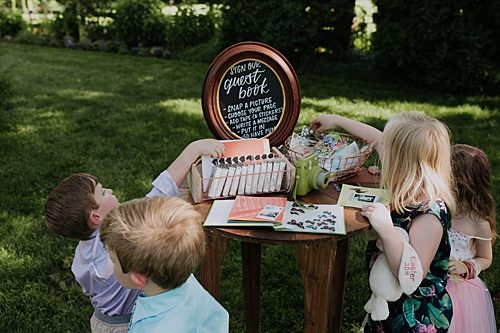 Guests were greeted with refreshments as they entered the reception tent on the White Scrollwork Sideboard.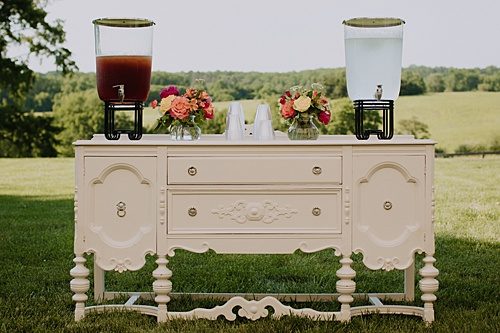 Evening cocktails were served from the Double Shadowbox bar with a custom wallpaper installation! Lunch & Supper bartenders utilized the Classic Stained Wooden Shelving as a back bar & the Baby Bath for ice service.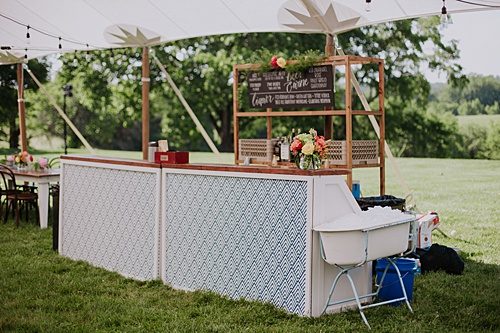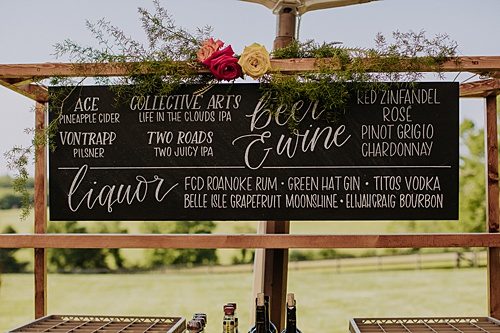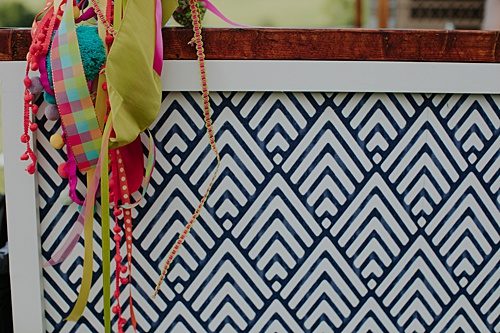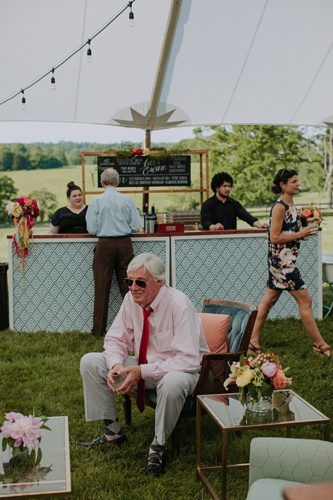 Lunch & Supper Catering provided a gorgeous spread throughout the garden and under the Rent Equip Sail Cloth Tent. The Patio Umbrellas provided shade on the hot summer afternoon!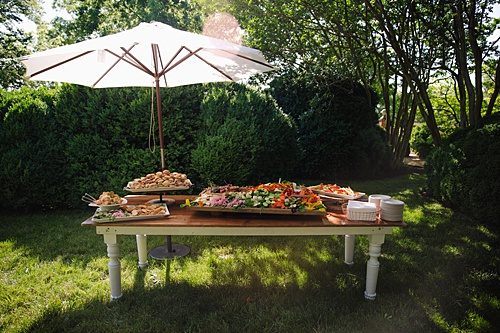 Guests lounged about on various set ups throughout the yard and under the tent. We loved this mid century modern vibe Erin went for with the gray Canby Sofa paired with the blue Arnold and Barstow side chairs with Gold and Glass Coffee Tables.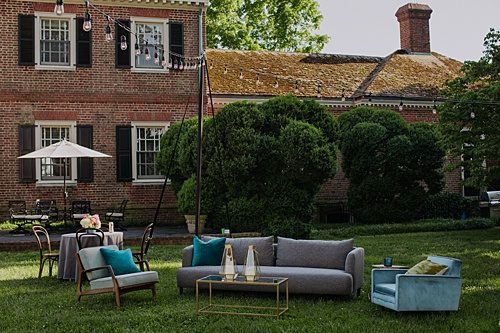 Have we mentioned that pillows are life?! This lounge was complete with Jade Velvet pillows that tied together all these magical colors!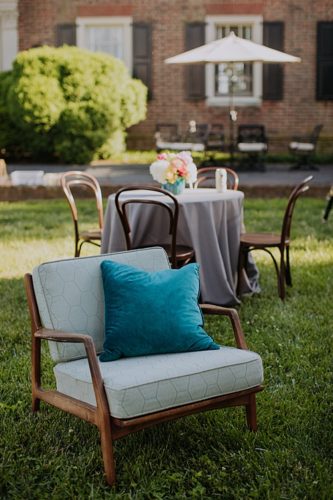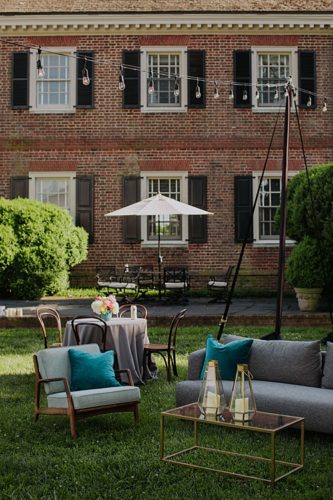 Congrats to Erin & Thomas! Till later this week!
Creative Team:
Photography: The Commoneer Photography
Planning & Design: Lauren – Heather Scott / For Love of Love
Venue: Private Residence
Florals: Terry White Florals
Dessert: Yoder Donuts
Catering: Lunch or Supper
Additional Rentals: Rent-E-Quip
Lighting: Lighting Professors
Paisley & Jade is a vintage & specialty rental company based in Richmond, VA and serving Virginia, North Carolina and Washington, DC.  We maintain an inventory of gorgeous & unique furniture and decor pieces that you can use to create one-of-a-kind event spaces, weddings, photo shoots, and trade show displays.  To learn how Paisley & Jade can help enhance your next visual display or special event, please contact us today!