Categories: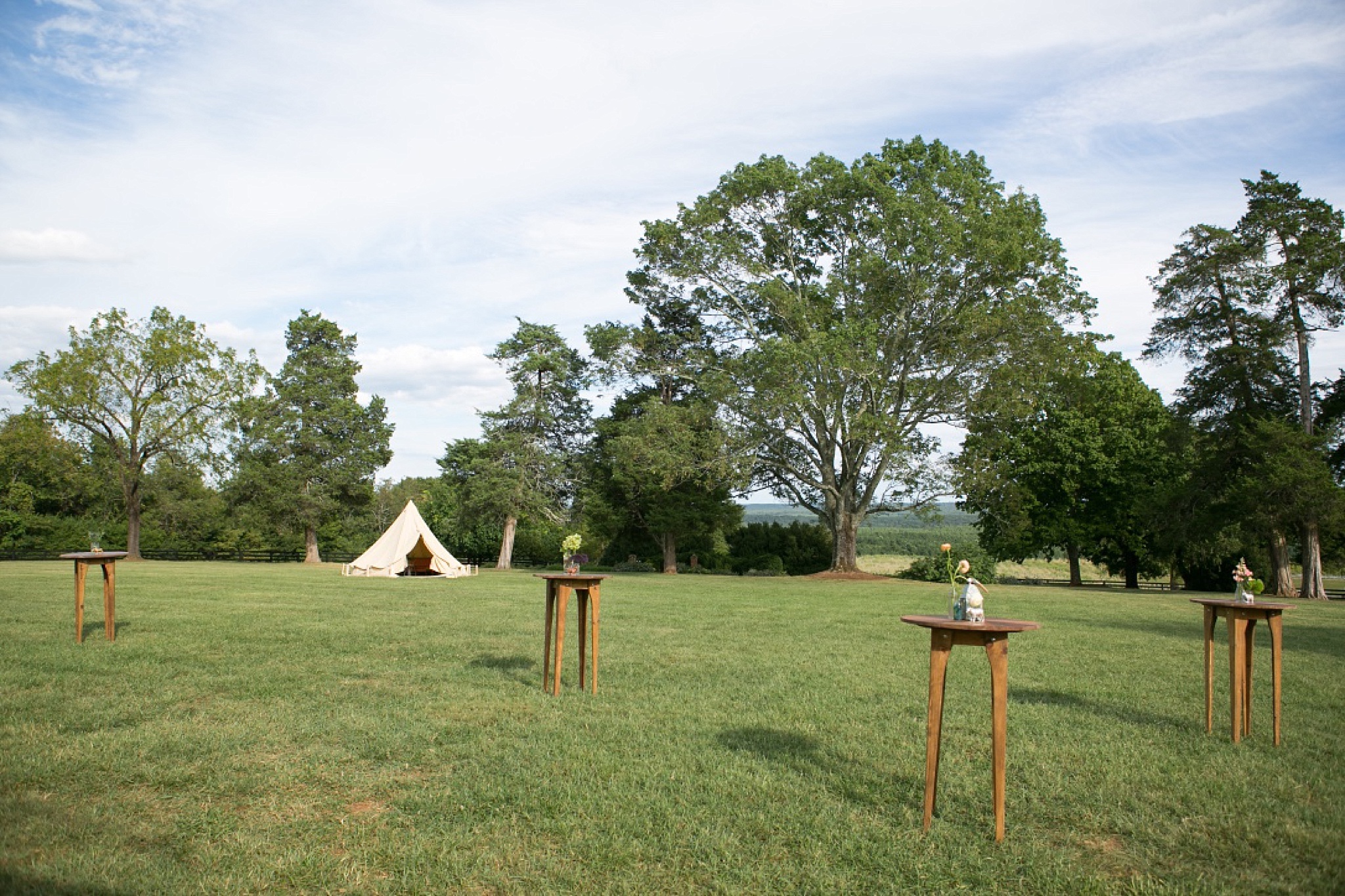 We had an absolute ball on the gorgeous grounds of Blenheim Vineyards this past weekend during Farm To Feast!  We loved being part of this charitable event that included delicious food, wonderful wine, a stunning setting and some #pandjpretties of course!  Our friends at Hill & Holler did a fabulous job planning and carrying out this cuisine centered affair. While guests enjoyed locally sourced food and wine, organizations like Local Food Hub and Farm Aid were able to enjoy the benefits of this fundraiser with proceeds going towards their important causes.  From Hairpin Farm Tables for dining to a Canvas Tent for lounging, we had so much fun picking out the pieces for this unique event.  We hope you enjoy the images captured by the talented Kristen Finn!  Bon Appétit!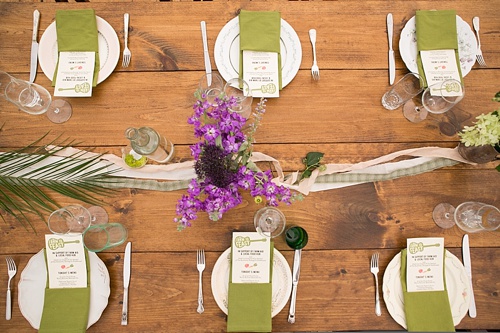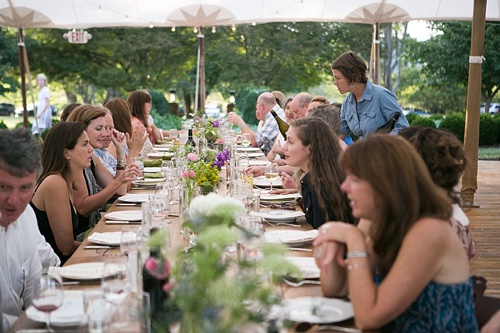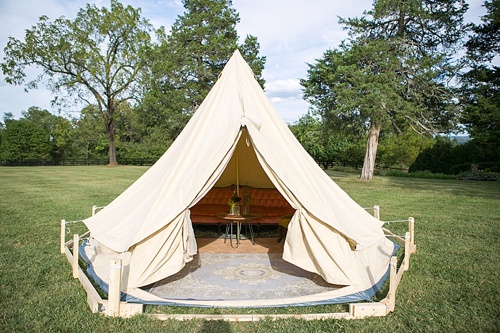 Our large Canvas Tent  fit so perfectly on the green lawn at Blenheim Vineyards!  But no matter if it's inside or out, this piece makes for such a unique cocktail lounge or bar area.  Guests really get a kick out of utilizing the space inside.  Think of it as six-year-old you grabbing a juice box and hanging out in your fort made of sheets and couch cushions.  But you know, this is the "adult" version and with wine 🙂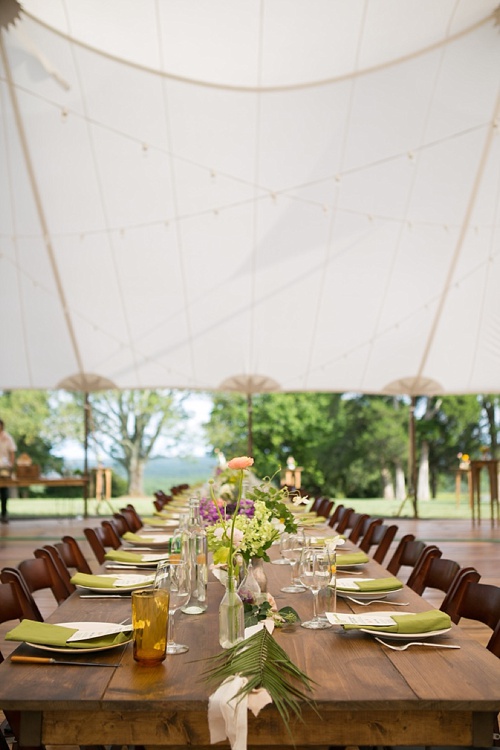 Our Hairpin Farm Tables are a wonderful choice for sit down dining in large or small groups. Custom built by P&J,  these beauties offer just enough rustic vibes with their beautifully stained wooden tops mixed with a modern flair thanks to the metal hairpin legs.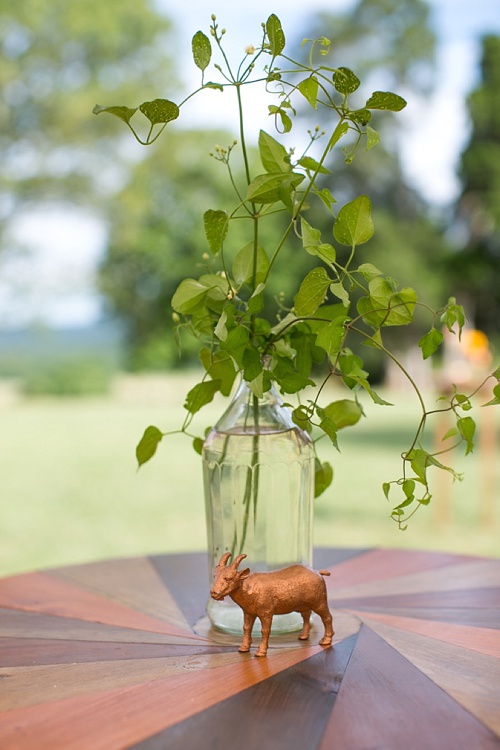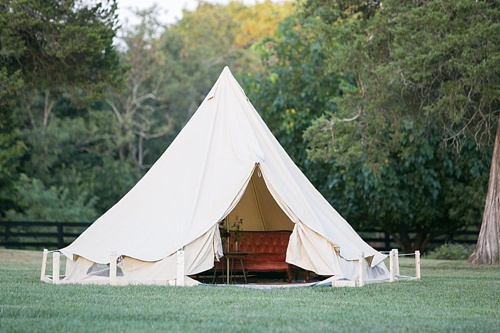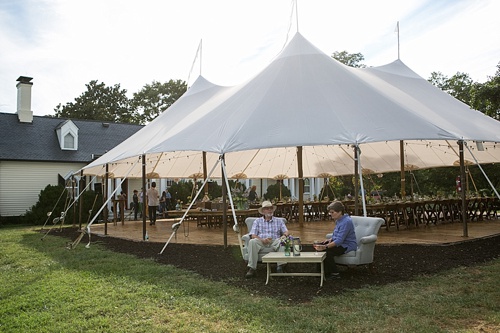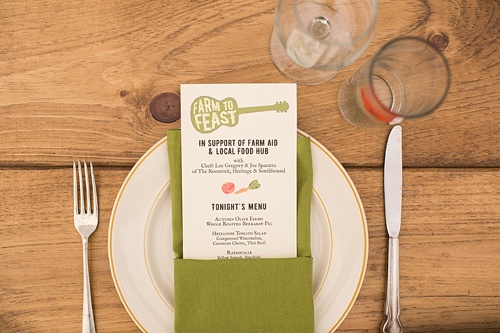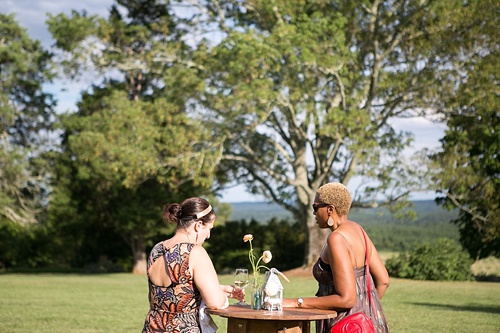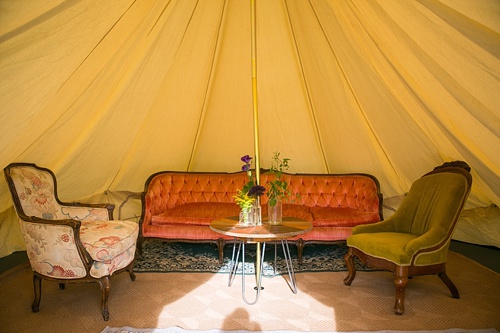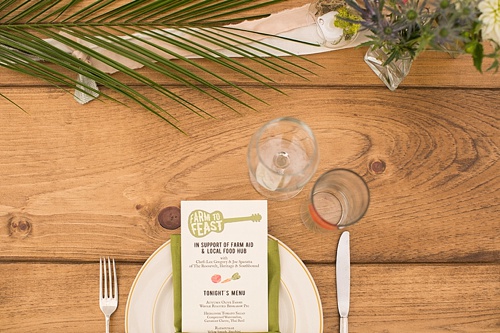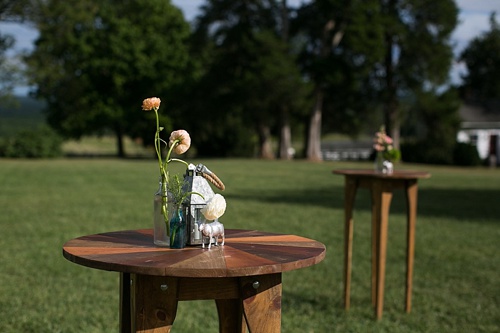 Our Wooden Cocktail Tables are some of our favorite custom built pieces.  These brown beauties looked beautiful on the vineyard grounds and are as functional as they are chic.  With an artistic edge, thanks the aperture inspired design on the tops, these tables are ready to go just as they are!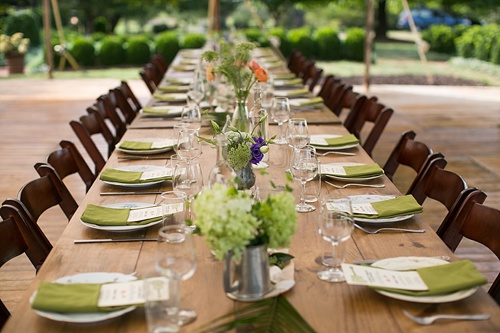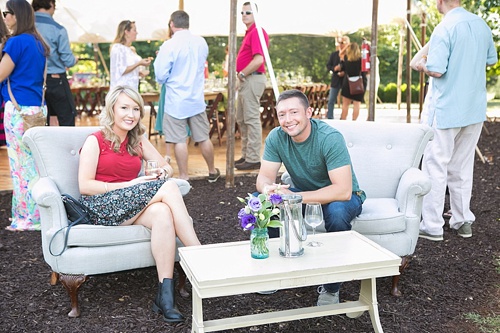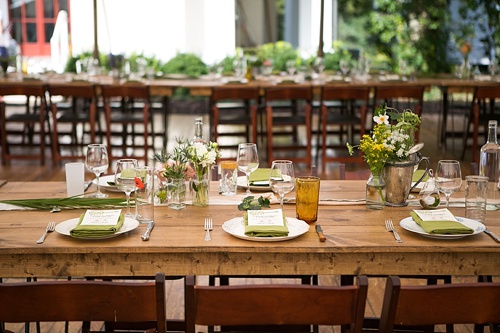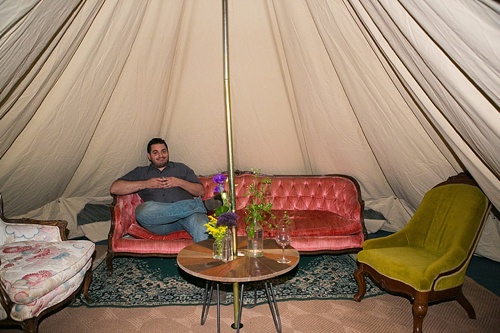 The food at this dinner was simply amazing!  We're so thankful to have been part of it!  Bravo to those involved especially Chefs Lee Gregory and Joe Sparatta of The Roosevelt, Heritage and Southbound.  We were excited to see Joe taking advantage of the tent lounge  after a hard night's work.  A well deserved rest sir!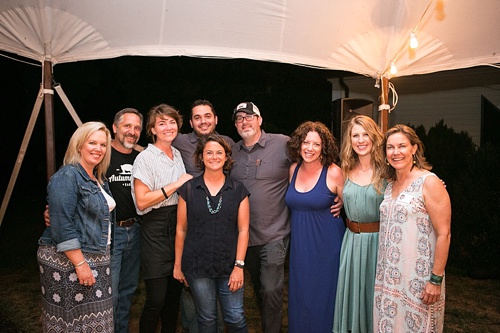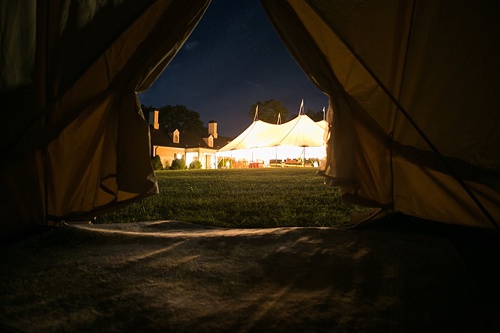 FEATURED VENDORS 
Venue – Blenheim Vineyards 
Planner / Organizer – Hill and Holler
Sperry Tent – Skyline Tent Company 
Images – Kristen Finn Photography 
Paisley & Jade specializes in vintage and eclectic rentals and custom fabrications for events, weddings, photo shoots, photo booths and other visual displays.  We maintain an inventory of gorgeous, unique furniture and decor pieces that you can use to create one-of-a-kind event spaces.  To learn how Paisley & Jade can help enhance your next  special event, please contact us today!