Categories: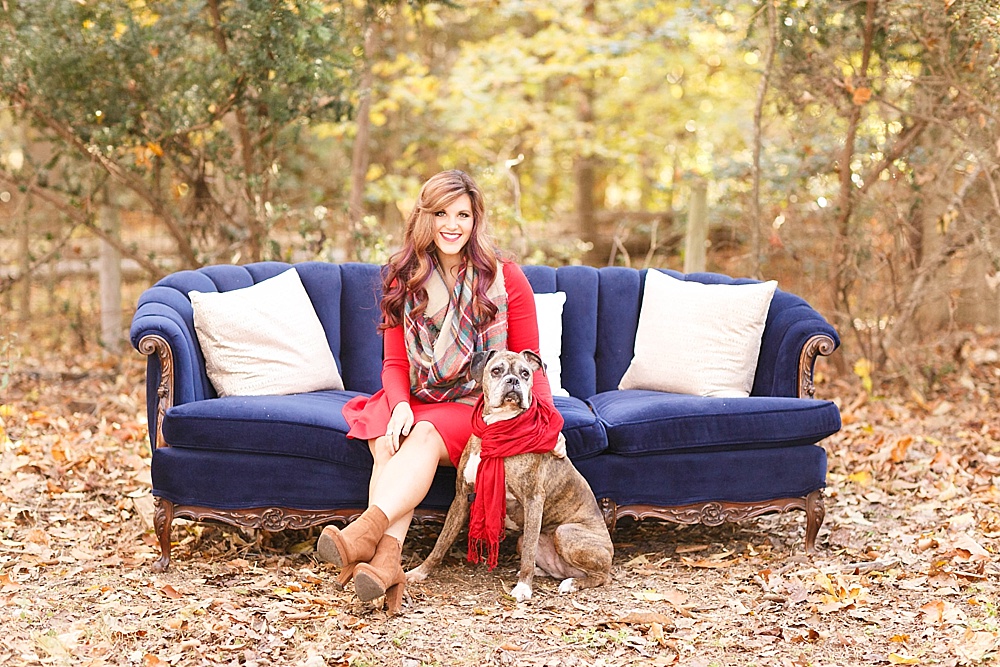 We always enjoy watching the creativity and fun involved in family photo sessions, especially those with a festive feel!  We've got so many #pandjpretties that can help create that perfect portrait setting for your family photos!  Today we're sharing six different looks that worked marvelously for holiday mini-sessions.  These looks also happen to include some adorable kids and of course beautiful babies of the fur variety as well.  Enjoy browsing the beautiful images below captured by Kim Stockwell Photography, Virginia Ashley Photography and Moonrise Photography!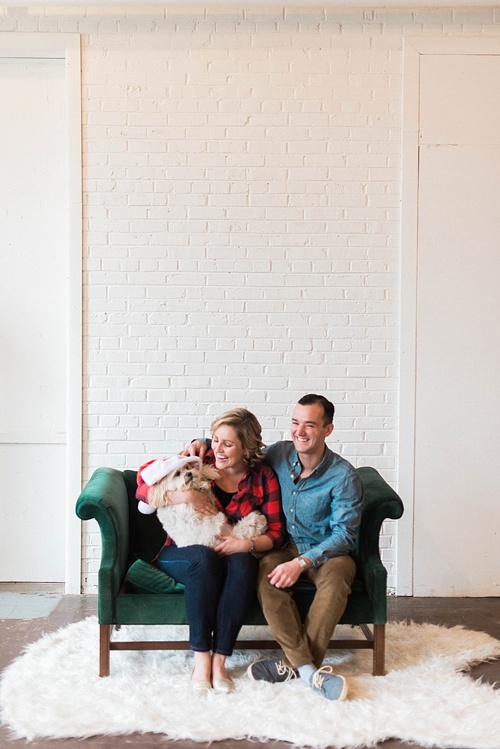 Our pair of Turner sofas are a perfect choice for holiday photos!  Upholstered in a rich green velvet and boasting a simple and classic shape, these beauties are as photogenic as they are comfortable. In this session captured by our friend, the talented Kim Stockwell Photography, the Turner is paired perfectly with our White Sheepskin Rug.  This look provides pretty holiday vibes without being too literal or busy!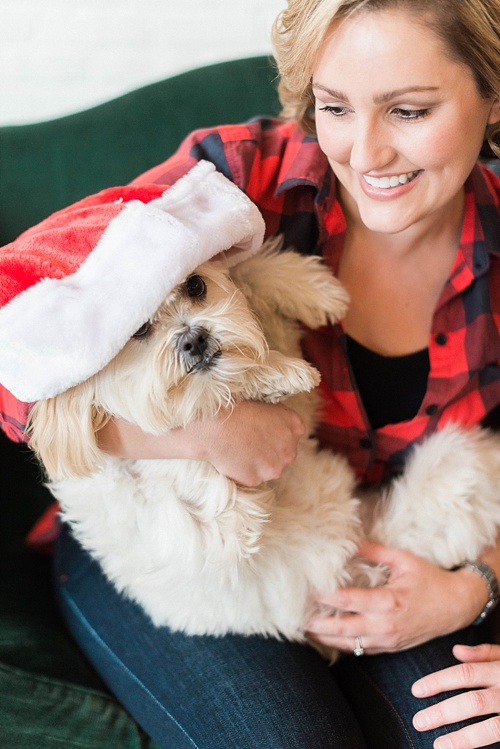 Also, can we talk about sweet little Frizzie and her Santa hat?  To much cuteness.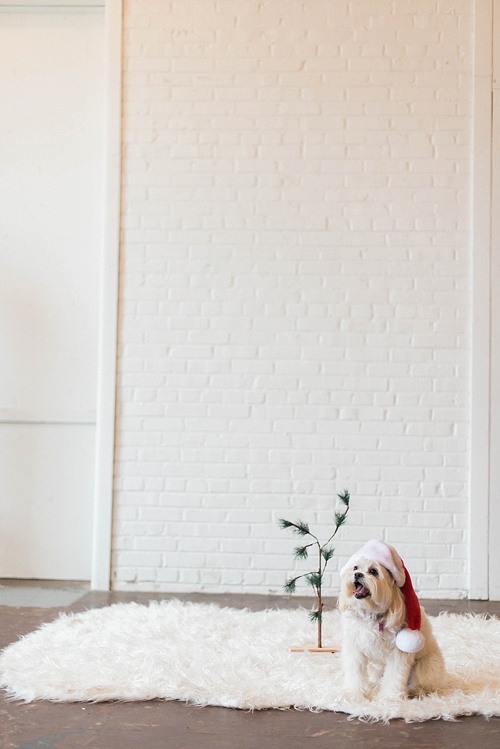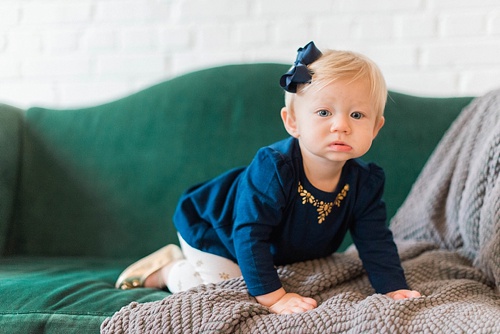 Switching up the style of the Turner just a bit, this look includes our Gray Throw and one of our vintage wooden crates.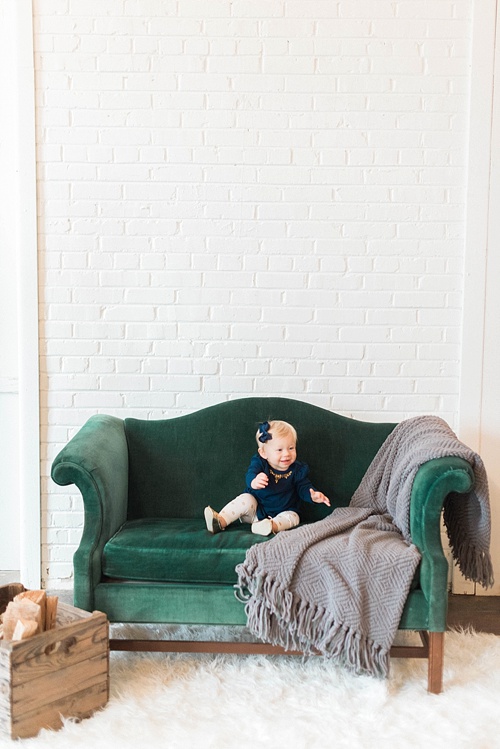 These small additions make a big impact with the blanket bringing in a touch of cozy texture while the crate adds just the right amount of woodsy and rustic vibes!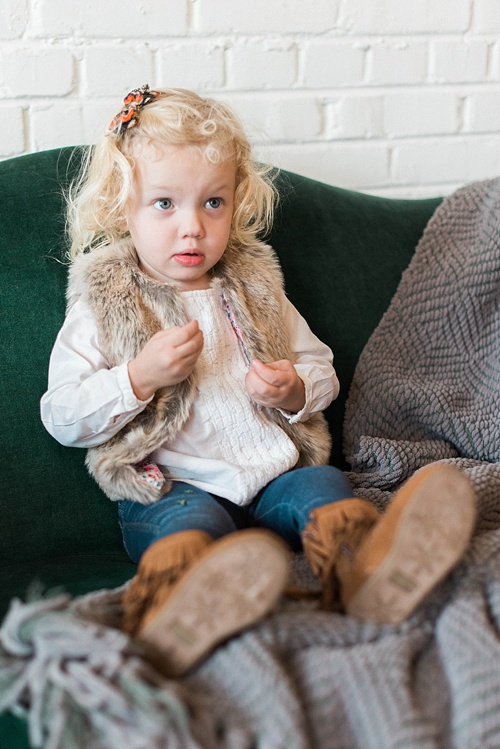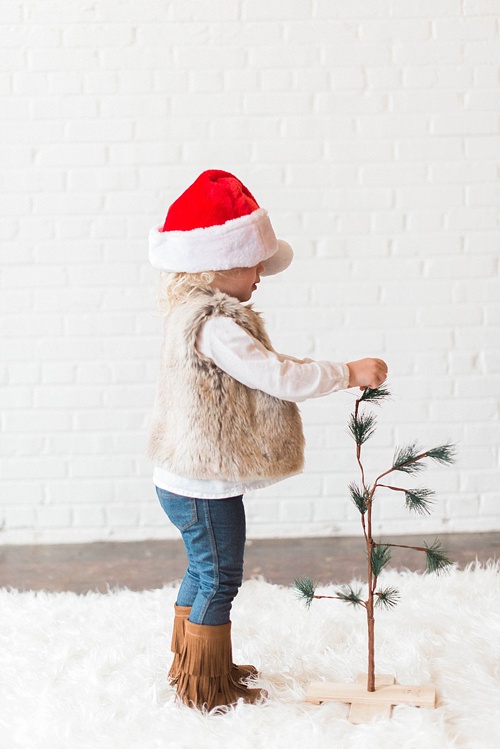 Sometimes simple styling is the best styling! Our White Sheepskin Rug and a Charlie Brown Tree made the perfect pair!  This little lady dressed in her best winter casual wear just makes this set-up all the more sweet!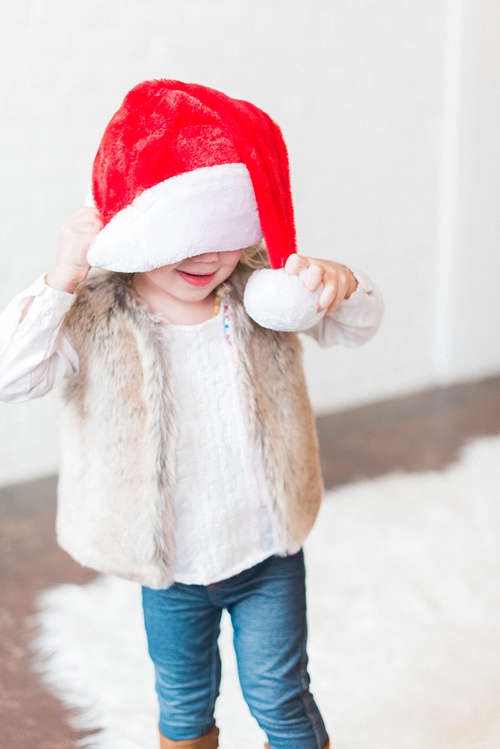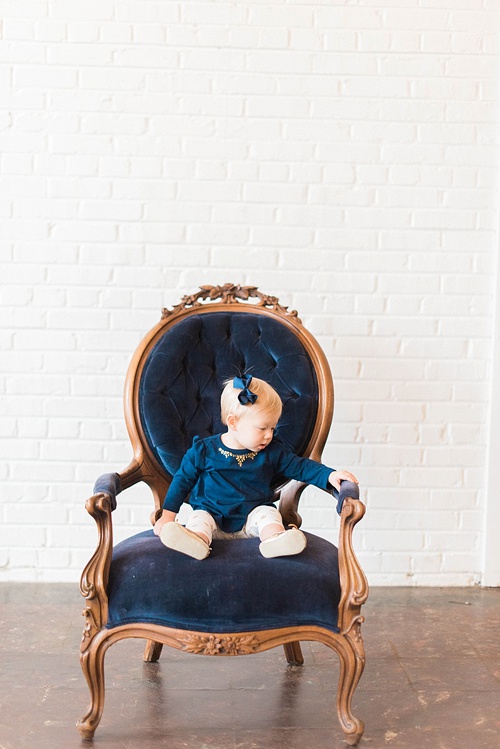 The rich navy upholstery, detailed wood trim and large seat of the Norwich chair make this piece a perfect photo prop for both kiddos and pups alike!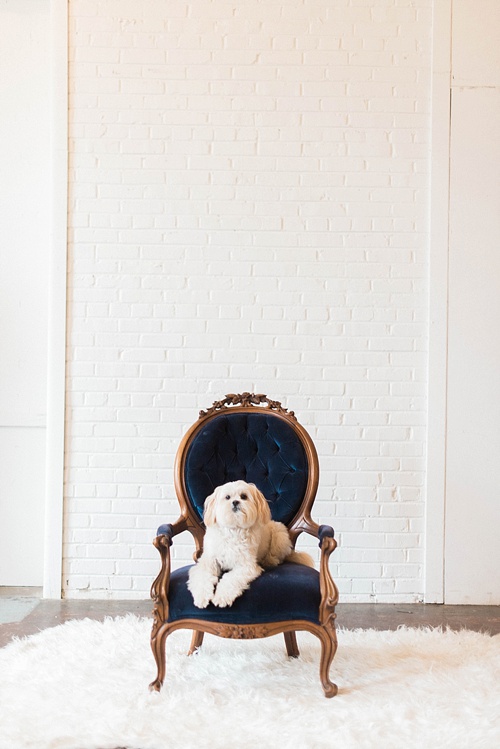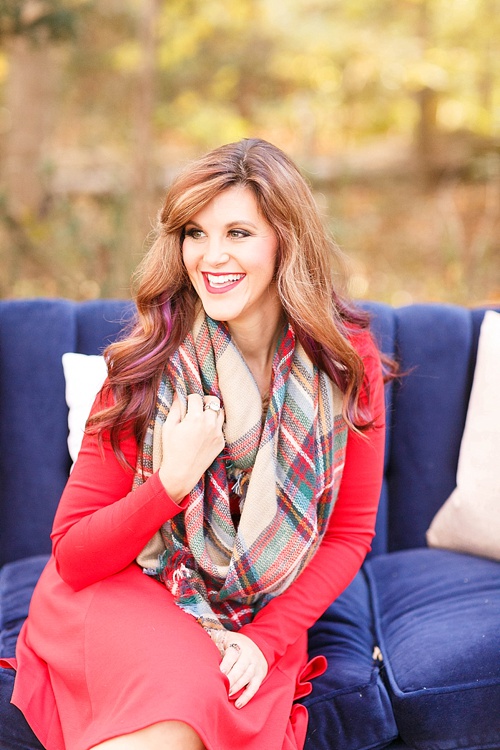 We simply adore this wonderful and woodsy set up that Virginia Ashley Photography chose for her mini-sessions last season! Our Billings Sofa is a richly colored classic that looks so stunning surrounded by Fall foliage. Ashley captured all kinds of kiddos, couples and pups on this sofa and every shot is full of holiday cheer!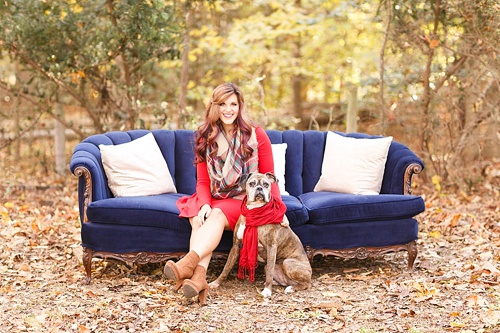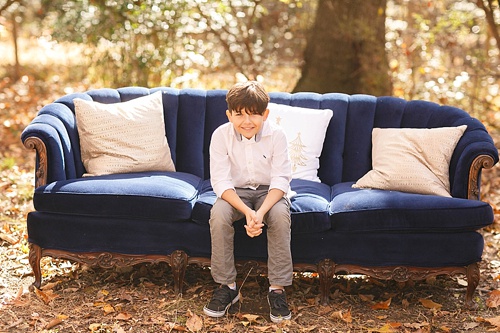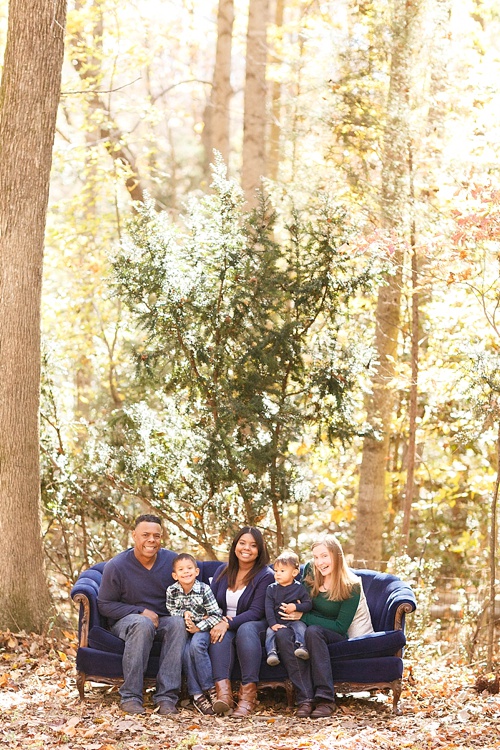 This sofa is a beauty whether you're hanging with the whole family or posing a sweet little babe on it's rich navy upholstery.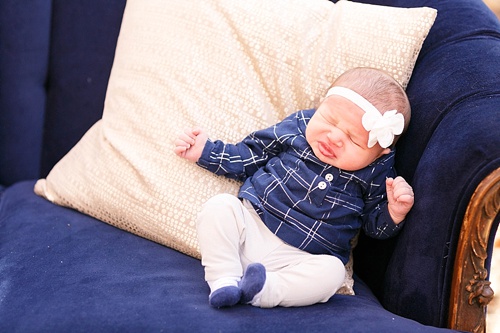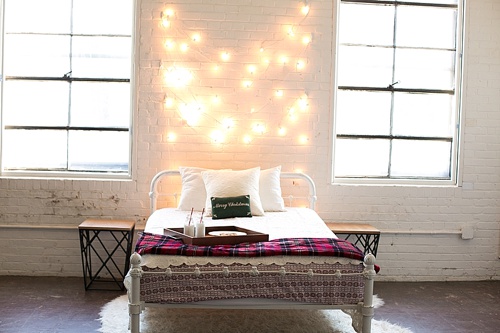 Jessica Semonite with Moonrise Photography wowed us with her creativity during her day of holiday mini-sessions at #highpointandmoore!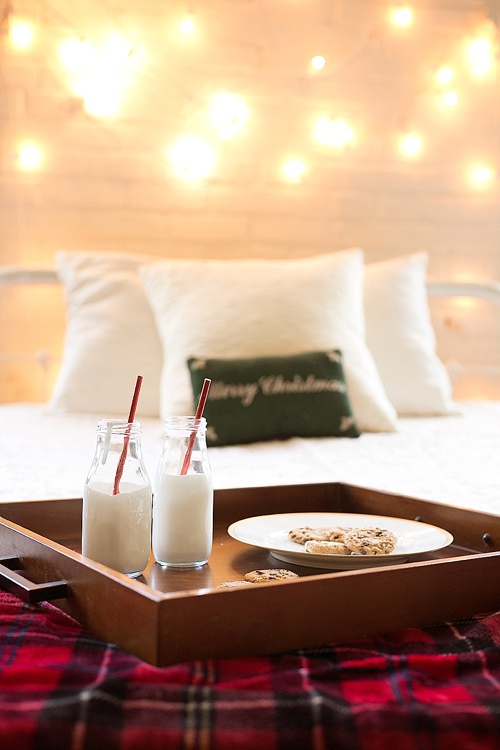 This "Milk & Cookies For Santa" set-up was so sweet and unique!  Our vintage Wrought Iron Bed, White Sheepskin Rug and Red Flannel Throw Blanket helped create this fun and festive vignette in the P&J showroom.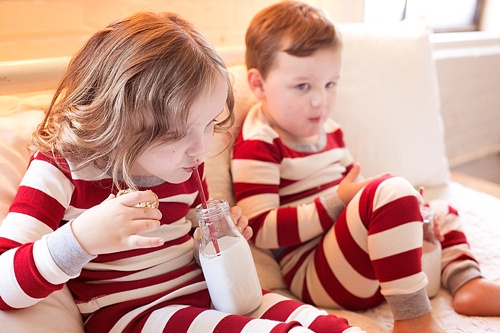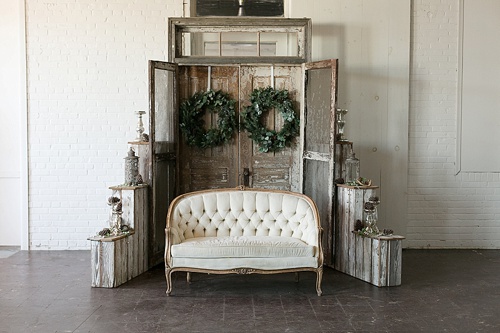 Jessica also chose to to create a second option using our London Doors and Savanna Settee! This simple yet dynamic design is sure to bring on a flurry of holiday feels.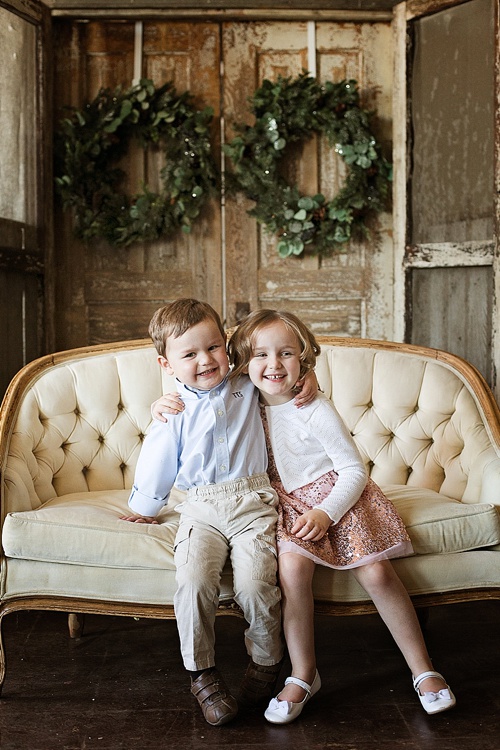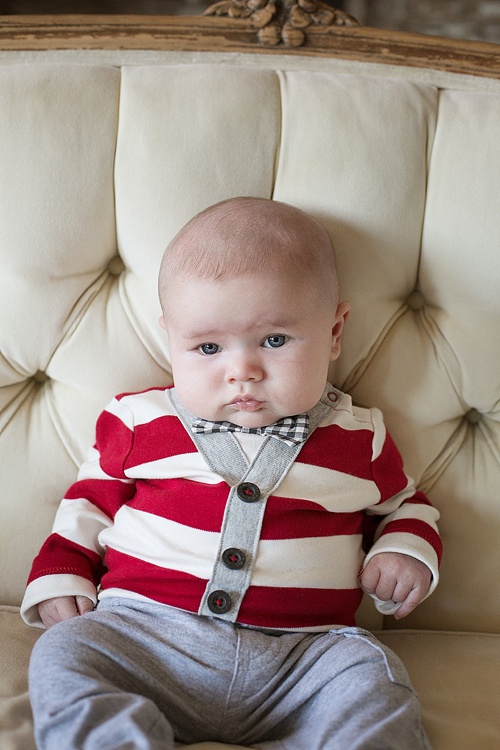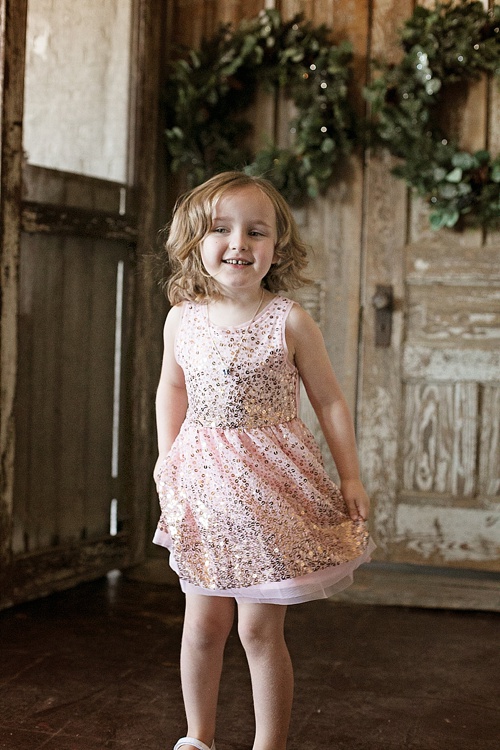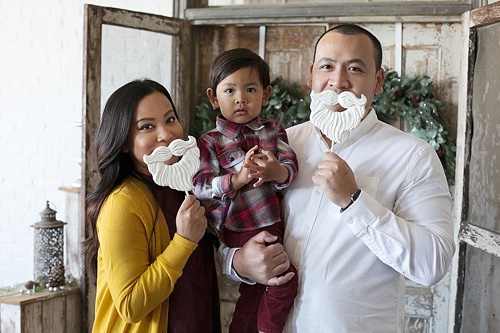 We hope these fun and festive designs get you in the holiday spirit and inspire your family portraits this year!  If you're a client or a photographer and are interested in booking our space for your next shoot we'd love to have you!  Click here for more details on our space rental pricing and policies! 
Paisley & Jade is a vintage & specialty rental company based in Richmond, VA and serving Virginia, North Carolina and Washington, DC.  We maintain an inventory of gorgeous & unique furniture and decor pieces that you can use to create one-of-a-kind event spaces, weddings, photo shoots, and trade show displays.  To learn how Paisley & Jade can help enhance your next  visual display or special event, please contact us today!
SaveSave
SaveSave
SaveSave
SaveSave
SaveSave
SaveSave
SaveSave
SaveSave
SaveSave
SaveSave