Categories: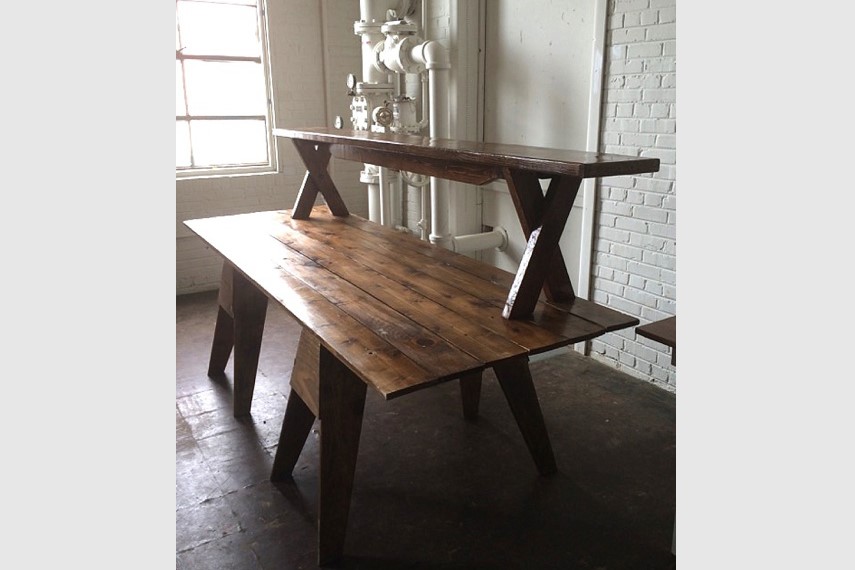 For this Inspiration Station we are giving height and dimension to the common farm table! By using our white pine benches and cross legged bench, you can give another 96 inches x 12 inches to this 8 ft. table – a caterer's dream!
This can be utilized when being used as a buffet table (creates levels) or even as a bar & dessert display. Rather than adding pieces that take up your floor plan, think about going vertical (think up!)
Happy Inspiration!
Paisley & Jade specializes in vintage and eclectic rentals and custom fabrications for events, weddings, photo shoots, photo booths and other visual displays. We maintain an inventory of gorgeous, unique furniture and decor pieces that you can use to create one-of-a-kind event spaces. To learn how Paisley & Jade can help enhance your next special event, please contact us today!