Categories: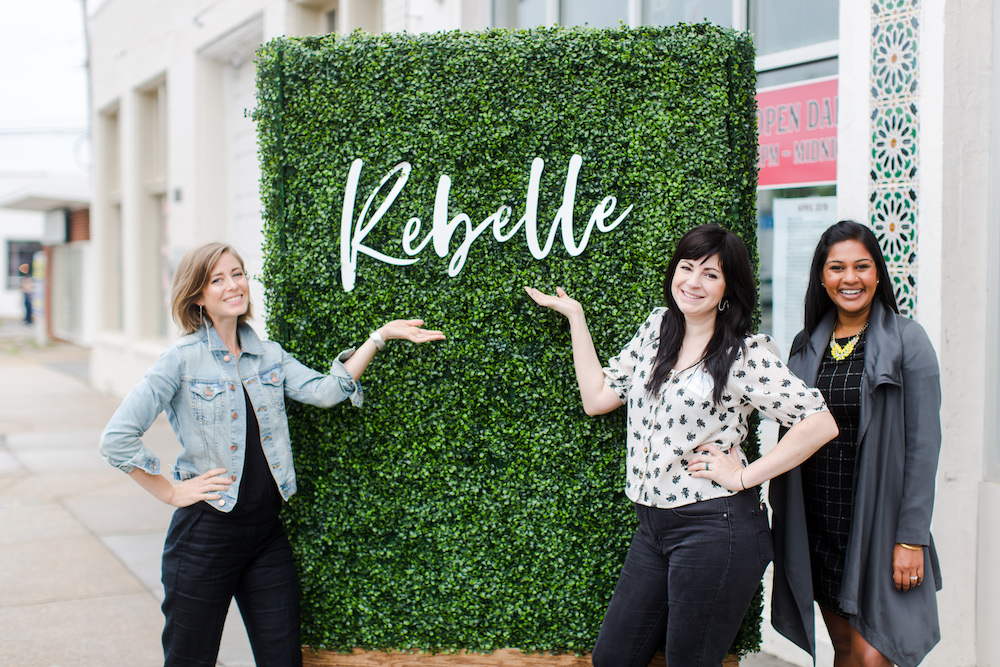 Talking about the many uses of Hedge Walls Today! Previously, we blogged about How To Use The Hedge Walls with images in our showroom with fun "How To's"! Now we want to show off these beauties in action on events from the past event season!
First Up! Two Hedge Walls were used to flank the White & Acrylic Display Walls acting as a champagne wall display for guests to pick up on their way into a reception! The Classic White Shelving were placed in front of the hedges for additional champagne glass surface space with the lovely hedge backdrop base color.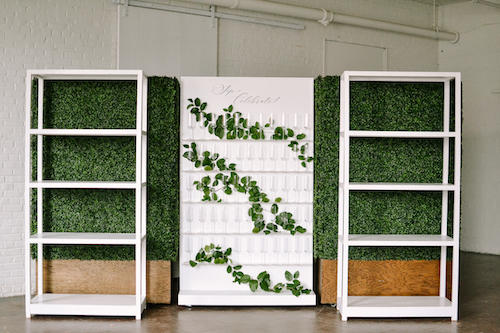 Did you know the White & Acrylic Display Walls are on castors?! You can move them around your event to either repurpose their use or spin for a fun photo backdrop wall!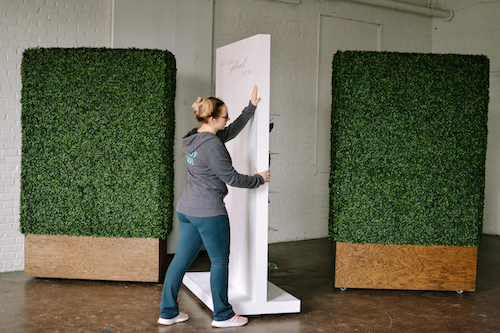 We love being a part of the local Rebelle Community and assisting in providing decor for their conferences! Below, the Hedges flanked the White Frame Backdrop dividing the venue from the conference portion to the hands on break out sessions! Check out this event in detail here!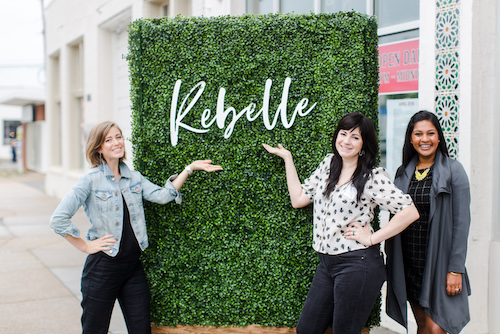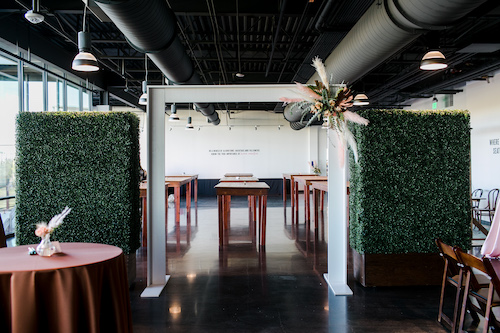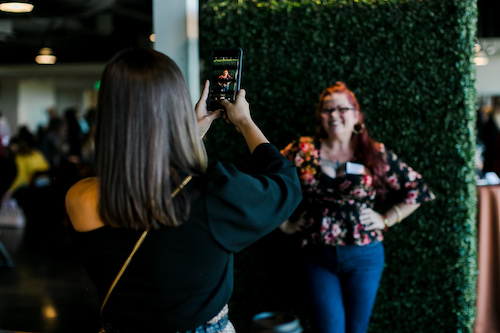 (Sarah Der Photography / Rebelle Con / Brousseau Events / Bon Secours Training Center)
Spiffy up a stage for speakers with Hedge Walls to keep the eye focuses on the speaker when in a large venue! Below, the backdrop of the stage was a row of Hedge Walls paired with the Freestanding Trio of Arched Windows and Linden Chairs for the stage setup.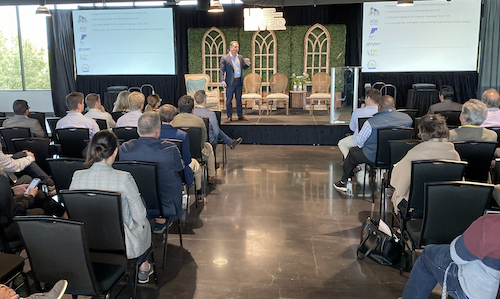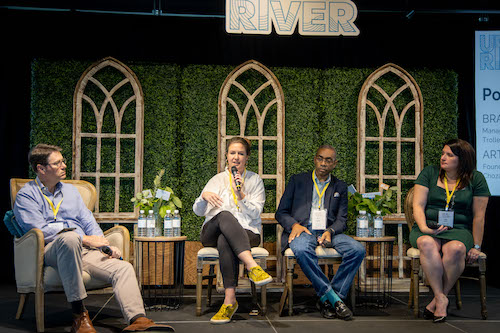 (Rocket Pop Media / Bon Secours Training Center)
This dreamy lounge area had a backdrop of Hedge with Hand Lettered Mirrors hanging from them highlighting the Roseneath Grouping!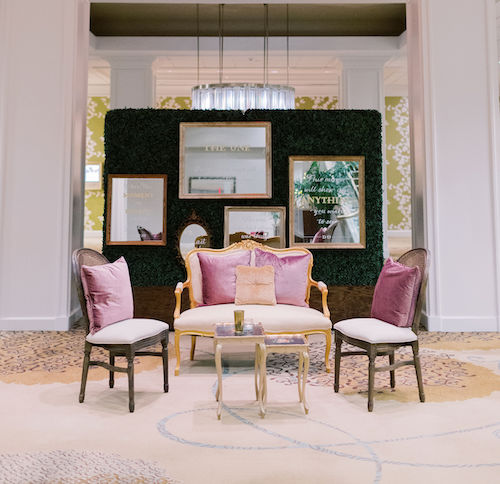 (Kir Tuben Photography / Fairmont Washington DC / Desiree Walker with A Bride's BFF)
Being utilized as a backdrop behind the Half Estate Bar holding the names of the bride & groom, the hedges were a natural fit on the terrace of the St. Regis Washington DC! Want to check out more from this wedding? Click here to see the whole event!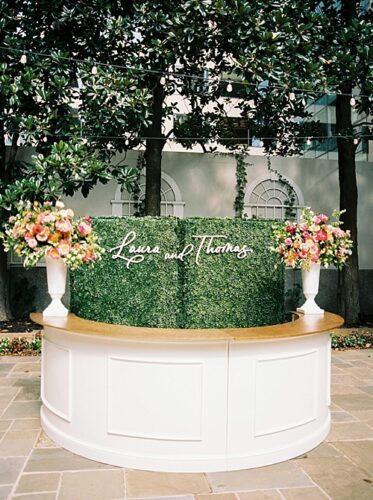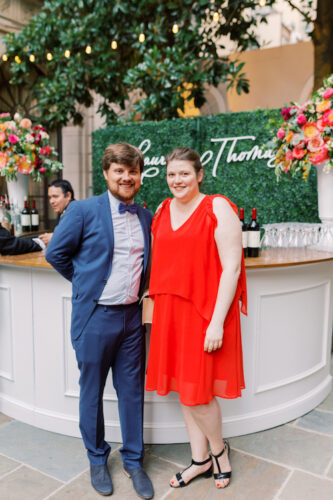 (Emily Blumberg Photography / Sarah Kazemburg Events / Floral & Bloom Designs / St. Regis Washington DC)
Pinning attendees names on cute paper products for easy to find guest seating chart of display! Check out more from this Creative @ Heart Conference here!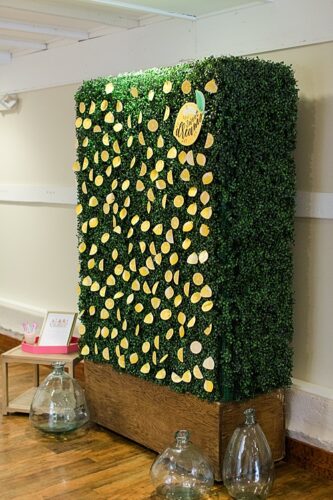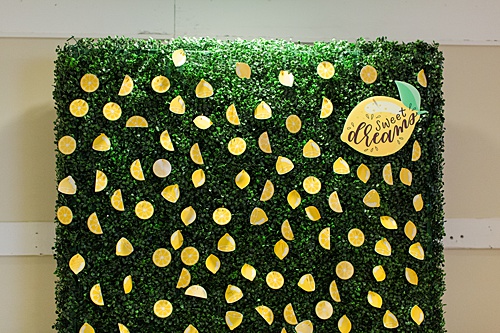 (Bethanne Arthur Photography / Kat Schmoyer / Paper Backdrop: Design by Laura of Paper & Honey / Signage: Blair Made)
This couple created a selfie backdrop to block doors not in use for the event and hung a custom mirrored sign from the Hedge Walls!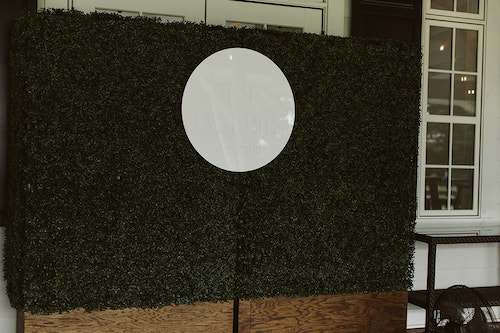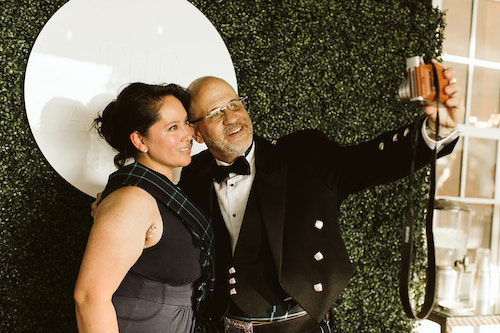 (Lexie Hand Photography / Upper Shirley Vineyards)
LOVE how this sweet couple used a Hedge Wall as their cake table backdrop with a neon heart sign hanging from it on the Quirk Hotel Rooftop!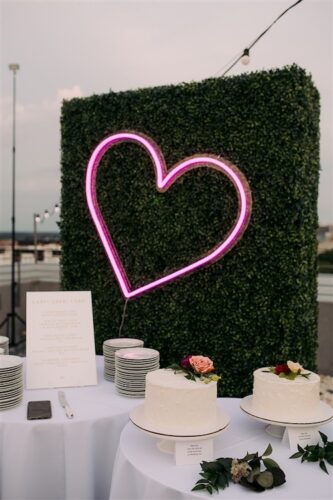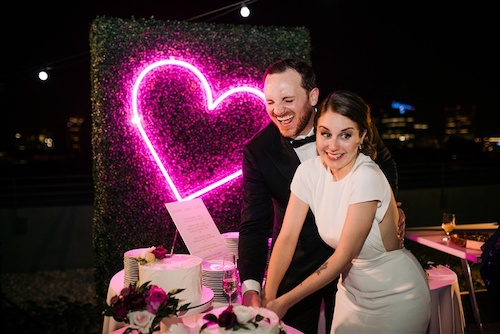 (Carly Romeo & Co / Quirk Hotel/ The Hive Wedding Collective)
A fun quirky photo backdrop for a family reunion with colorful paper flowers attached paired with the uber funky green Wicklow Chairs & Rattan Poufs!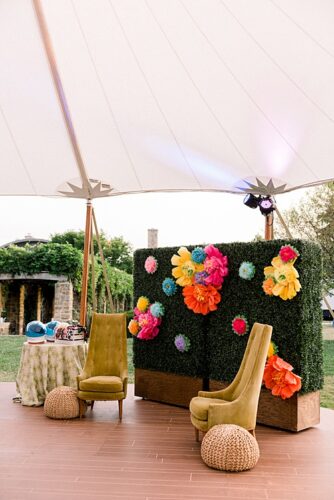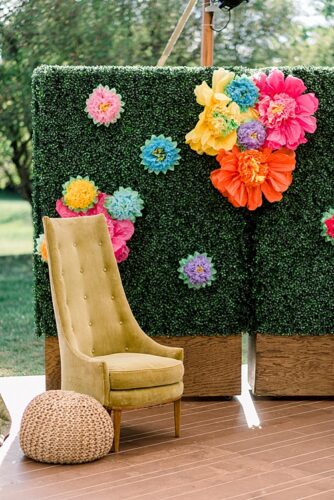 (Ashley Cox Photography / Donovan-Groves Events)
Paisley & Jade is a vintage & specialty rental company based in Richmond, VA and serving Virginia, North Carolina and Washington, DC.  We maintain an inventory of gorgeous & unique furniture and decor pieces that you can use to create one-of-a-kind event spaces, weddings, photo shoots, and trade show displays.  To learn how Paisley & Jade can help enhance your next  visual display or special event, please contact us today!