Categories: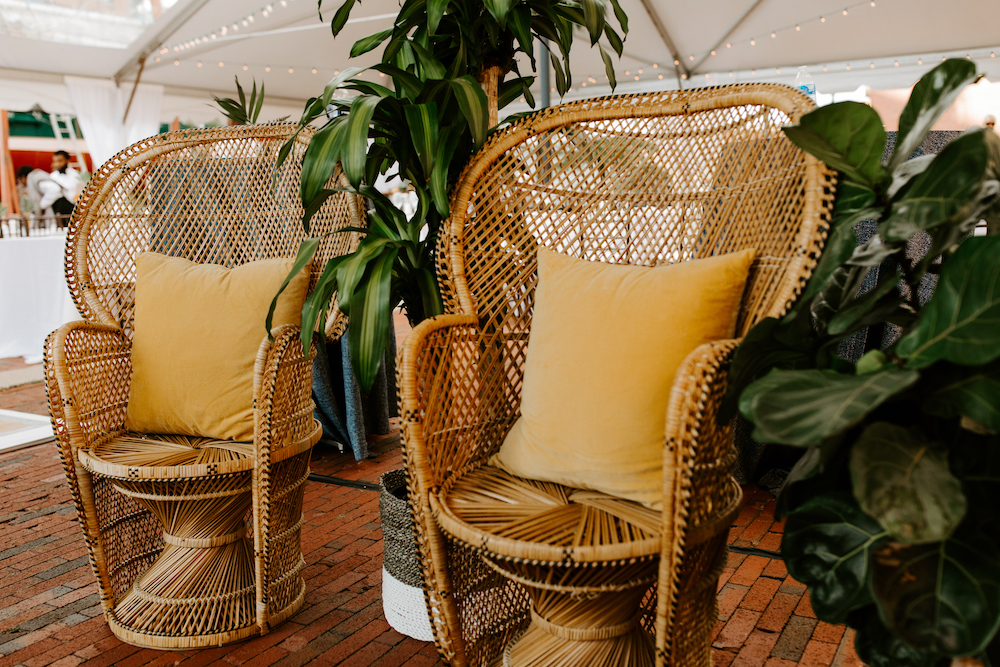 This is what boho dreams are made of! We are talking all #pandjpretties that are wicker! To get things started let's discuss the classic Wicker Peacock Chair. Did you know we have two of these babies and they rent as a pair?!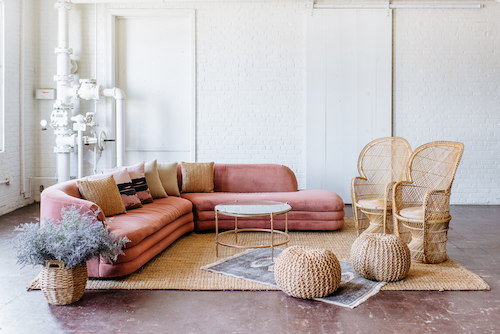 The Wicker pieces make an easy pairing with the pastel pink collection!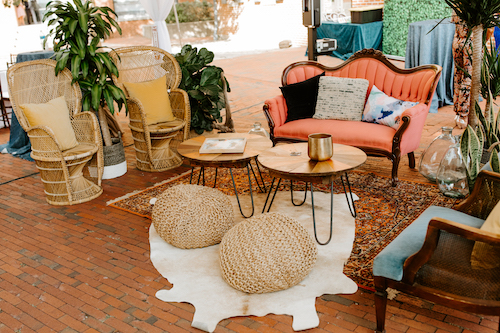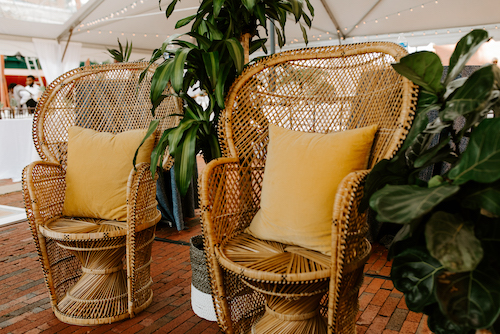 (Love To The Core Photo / Moore & Co. Events / Thurman & fig
This chair is bold enough to stand alone. We love how the chair was used to showcase these stunning designs from Doli Boutique.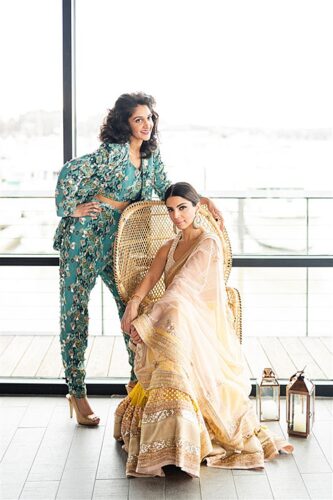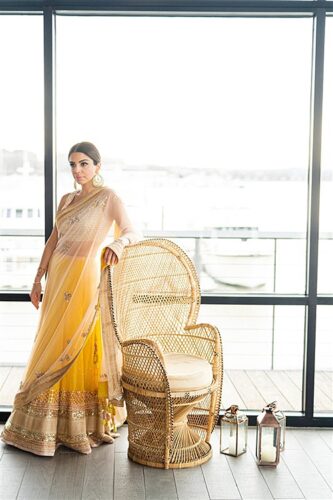 (Bonnie Sen Photography / Doli Boutique / CG & Co Events / DockmasterBuilding)
Did we mention how the Wicker Peacock Chairs are a great addition to the lounge at your next event? They added a fun texture paired with the Malibu Sectional.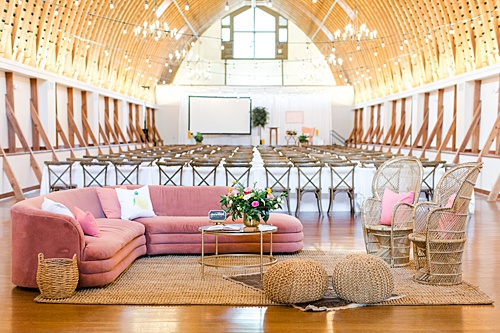 The Wicker Chairs pair perfectly with our Rattan Poufs and Caruso Rug & The Flynn Rug was a fun pop with the pink accents.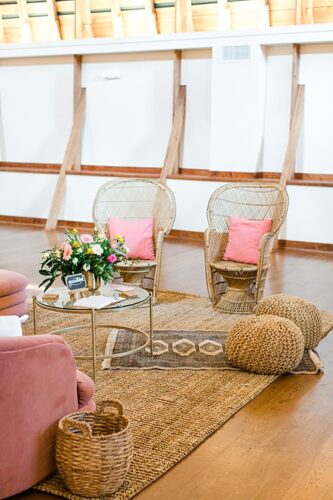 (Creative at Heart / Kat Schmoyer / Bethanne Arthur Photography / Winmock at Kinderton)
Want to see these pieces in a larger grouping with a moodier vibe? Check out our Seville Lounge Package!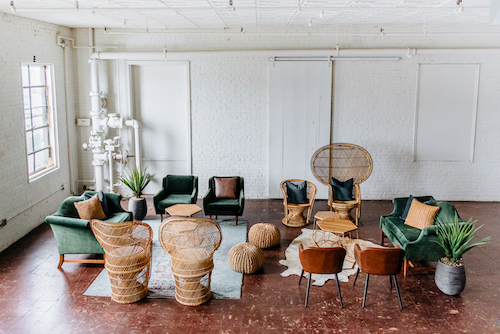 Similar vibes from above, but we love how the Billings Sofa added a handsome touch to this lounge. The Wicker Peacock Chairs and Madison Chairs were fun accent pieces to finish this lounge!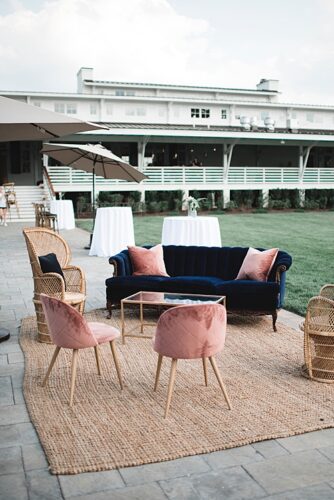 (Molly Scott Photography / The Wedding Rabbit / Upper Shirley Vineyards)
The Oversized Wicker Peacock chair is a classic, you cannot go wrong with this piece! It is a statement piece on its own. We love how it is paired with its mini-me version here, the Wicker Peacock Chair. The two chairs made a perfect pair for this sweetheart table!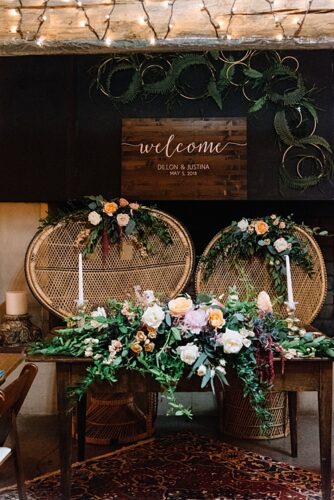 If the chairs weren't a statement piece alone, the finishing touch would be the gorgeous florals added by A Morgan Floral.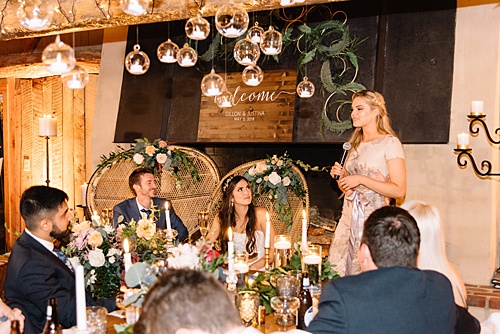 (Nicole Colwell Photography / Blush Events / A Morgan Floral)
Sitting pretty in Charlottesville Quirk Hotel courtyard, The Oversized Wicker Peacock Chair was a fun combo with the masculine leather Emmet Chairs and Drexel Table with an assortment of Mauve Pillows.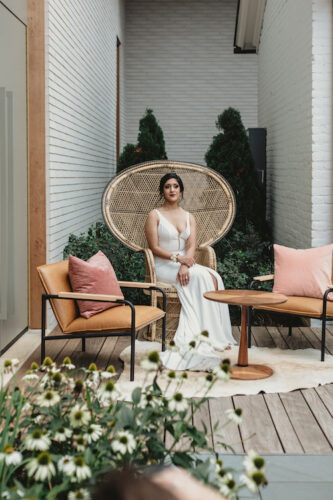 (Betty Clicker Photography / The Hive Wedding Co.  / Urban Set Bridal / Nicole Laughlin )
Could there be a sweeter family session moment?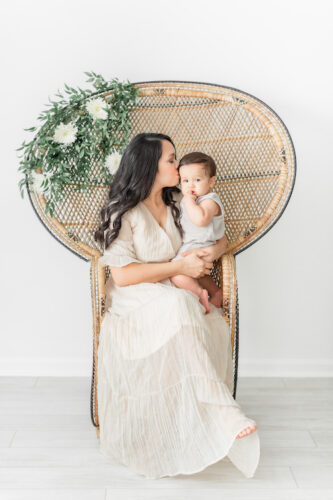 Wicker does not limit itself to just chairs! We love how the Wicker Room Divider acted as a backdrop for this ceremony setting!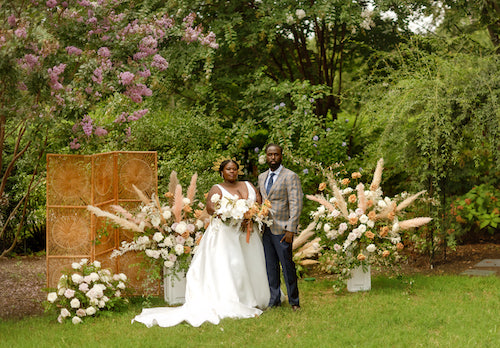 (The Hive Wedding Co / Samia Minnicks Photography / Flower Guy Bron / Urban Set Bride / Victoria Berkeley Beauty / Hair By CarmenD)
Another wicker accent piece that we adore is these Seagrass Basket! Used below as decor at a ceremony altar with oversized hydrangea blooms!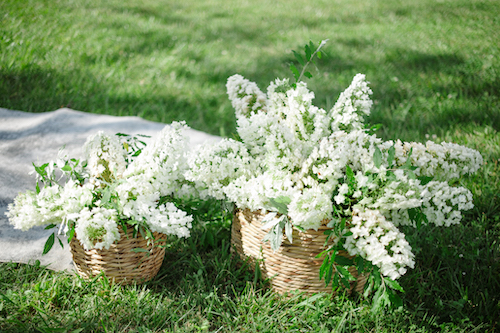 (Jessica Maida Photography / Pharsalia Events)
Paisley & Jade is a vintage & specialty rental company based in Richmond, VA and serving Virginia, North Carolina and Washington, DC.  We maintain an inventory of gorgeous & unique furniture and decor pieces that you can use to create one-of-a-kind event spaces, weddings, photo shoots, and trade show displays.  To learn how Paisley & Jade can help enhance your next visual display or special event, please contact us today!