Categories: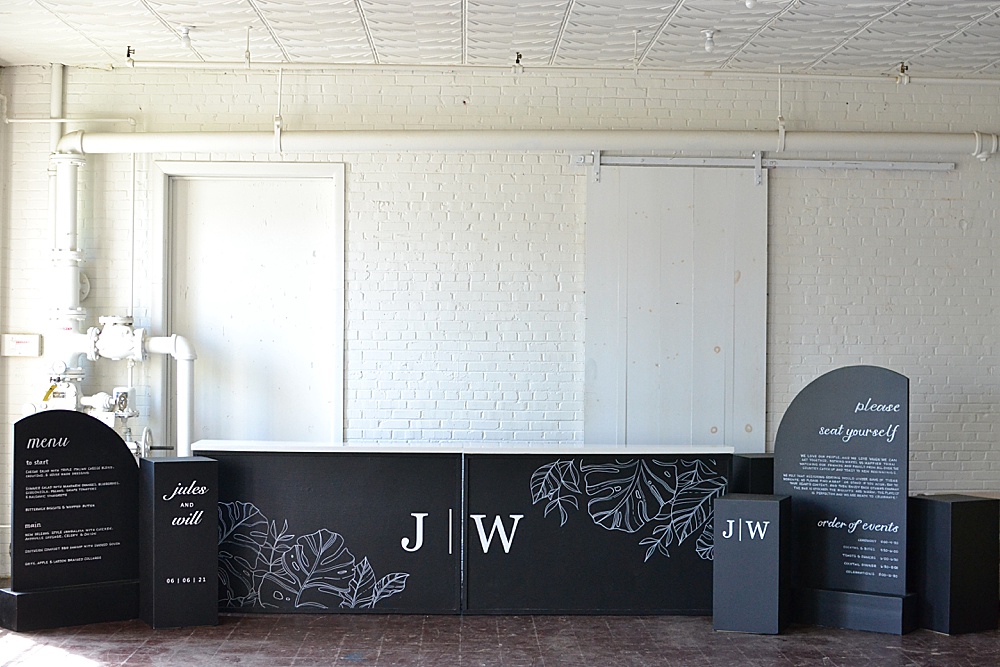 Some trends seem to come and go, but matte black is one that we don't think we'll ever see go out of style! It's oh-so sophisticated and goes well with any and every color. It adds lovely contrast, especially if you choose to use a variety of other vibrant colors or even neutrals! Wanna see some of our favorites?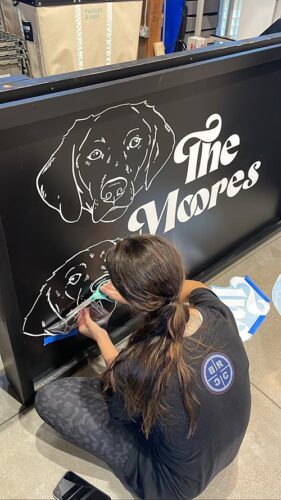 Here is our Content Coordinator applying customizable vinyl of her pups on our Black Homestead Bar! Her wedding was filled with beautiful pinks, peaches, lavenders, and blues, so she wanted to add some contrast by adding two black bars with some fun personalized touches!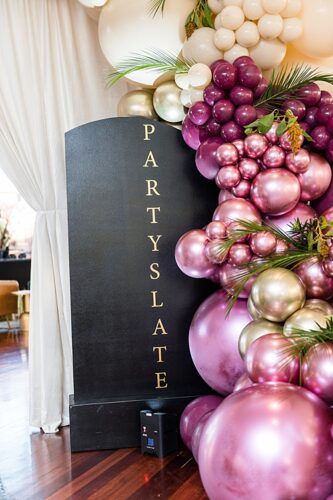 PartySlate sure knows how to party! We had the best time pulling all of these pieces together! Here we have our Tall Rounded Black Panel & Base accompanied by some fun, colorful balloons.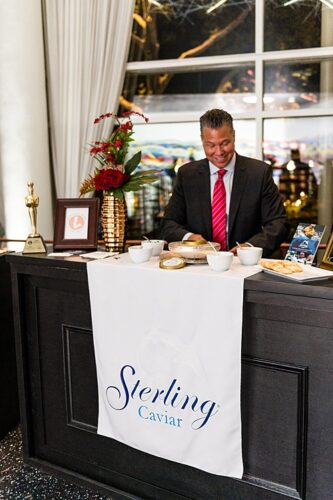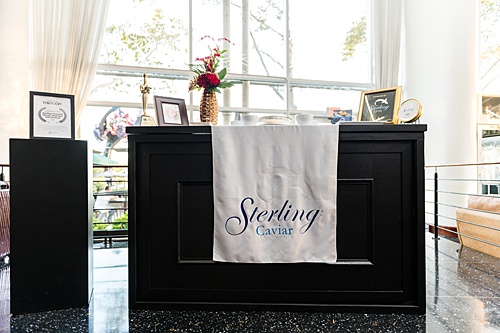 For one of the many bar setups, they utilized our Homestead Bar with Black Estate Insert, complete with a white banner for a little contrast!
(Perfect Planning / Terri Baskin Photography / Sequoia DC)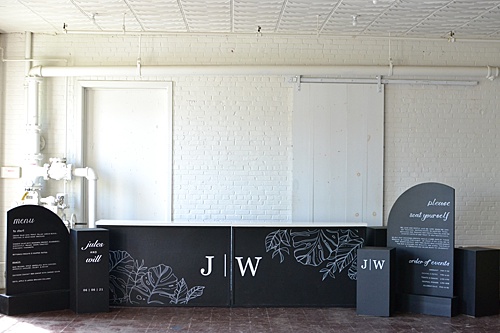 One of our biggest displays of black inventory to date! These clients opted for all-black signage, bars – you name it. This setup screams sophisticated, classic, and sharp!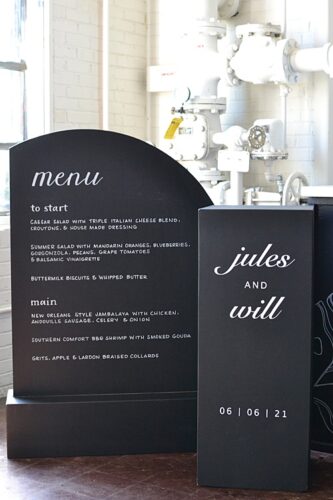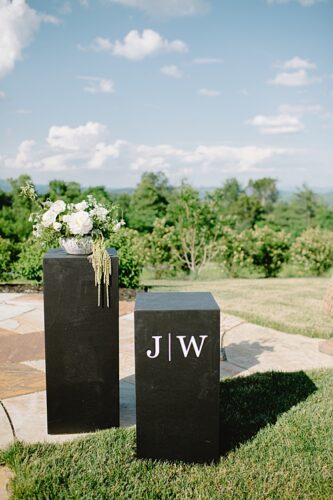 You can never go wrong with a black-and-white moment!
(Lauren Corrigan Events / Leah Hewitt Photo / Fiorella Floral and The Brownstone Studio)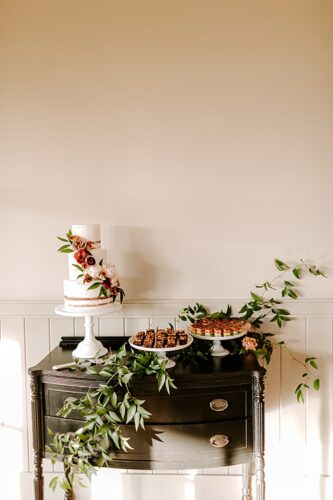 Our Dark Wood Server is perfect for a cake/dessert display!
(Ray Photography / Steel Cut Flower Co.)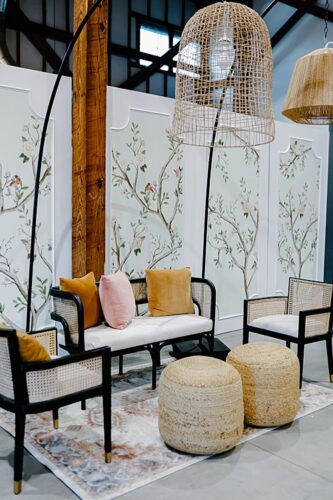 Our new Rowland Settee and Rowland Chairs are SO fun and chic!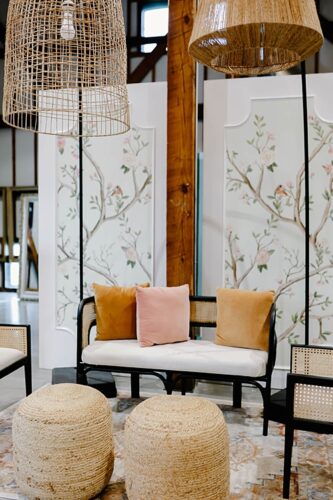 They pair perfectly with our Rattan Chandeliers and Rattan Poufs!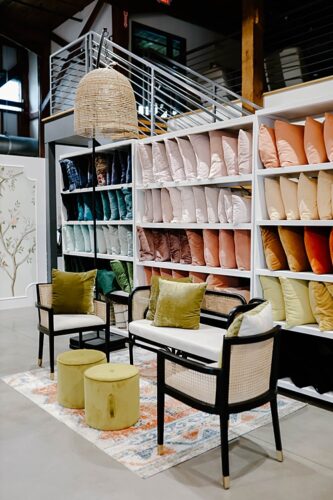 They even look incredible with pops of color!
(Courtney Goolsby / Natalie Schram Photography)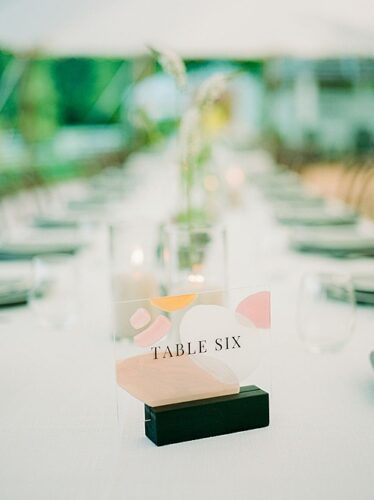 Not looking for black furniture? Check out our Tabletop Acrylics with Black Bases – they can add a little bit of contrast to your tablescape!
(For Love of Love / Sara Petras Photography)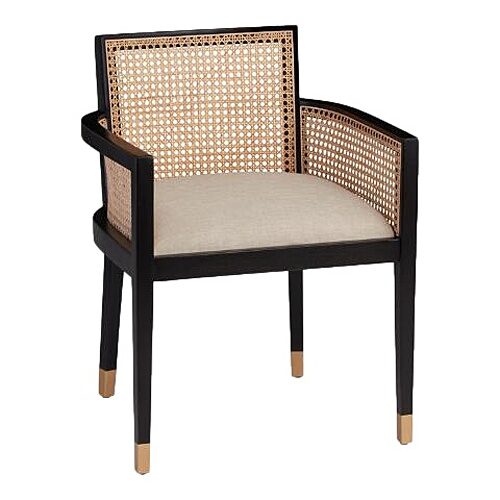 Our Rowland Chairs are so, so beautiful in any setting! We are so happy to have added these to our inventory!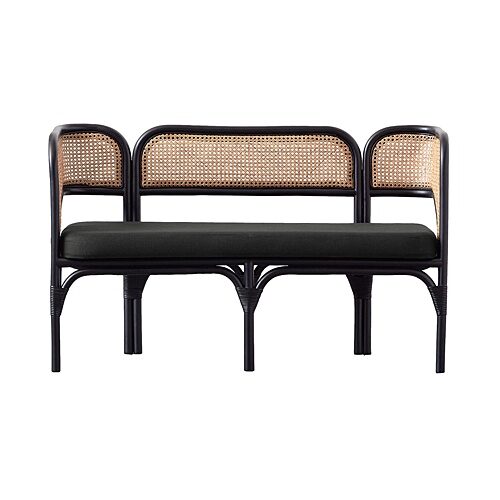 What's a Rowland Chair without its sidekick, the Rowland Settee? Have we convinced you that Matte Black is a classic? We sure hope so – and there's a lot more where that came from!
Paisley & Jade is a vintage & specialty rental company based in Richmond, VA and serving Virginia, North Carolina and Washington, DC.  We maintain an inventory of gorgeous & unique furniture and decor pieces that you can use to create one-of-a-kind event spaces, weddings, photo shoots, and trade show displays.  To learn how Paisley & Jade can help enhance your next visual display or special event, please contact us today!