Categories: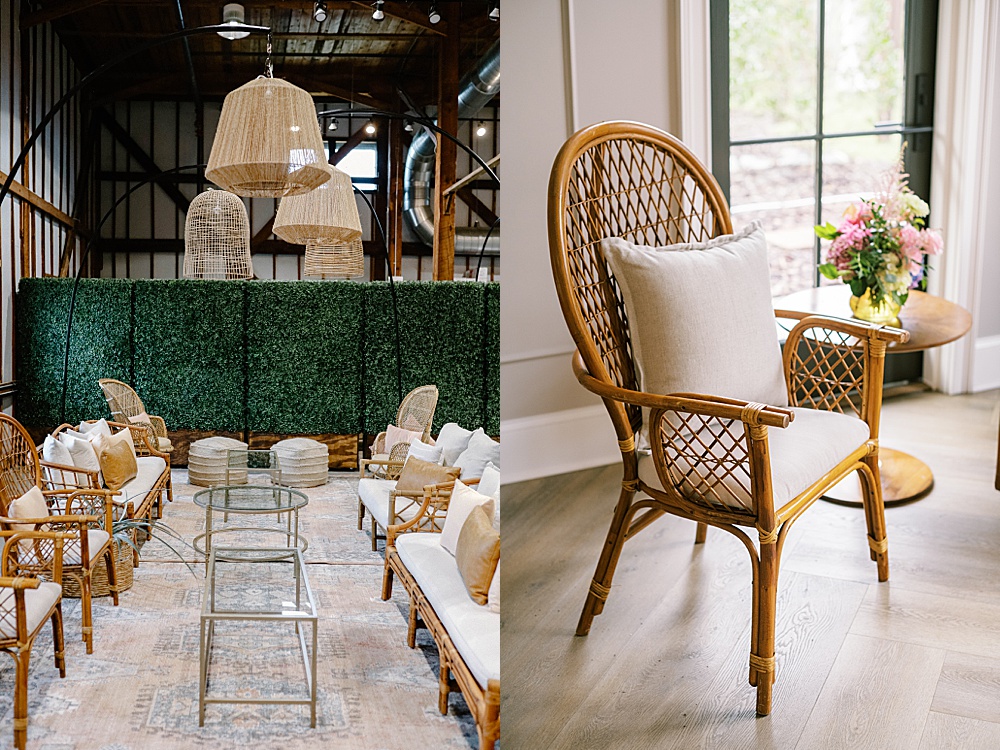 The P&J Collection continues to grow throughout the years, and today we're highlighting some of our new boho inventory! Take a glance at some of our favorite setups featuring these pieces below!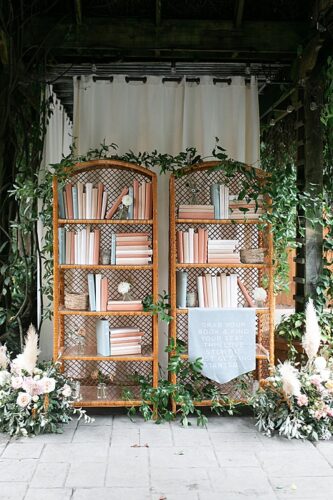 Dreamy garden vibes! These clients got super creative and utilized our Pair of Rattan Shelves for this seating display! Each book had a fun pastel color sleeve with the guests name printed on it and they got to take home the book!
(Ashley Baber Weddings / Hannah Malloy Photography / Steelcut Floral Co.)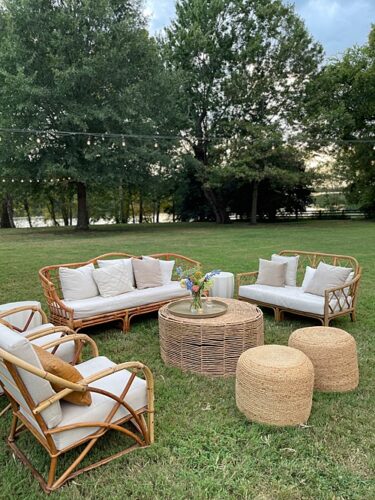 Our Libbie Collection is about as boho as you can get! Our Round Seagrass Coffee Table and Pair of Rattan Poufs compliment this collection so well!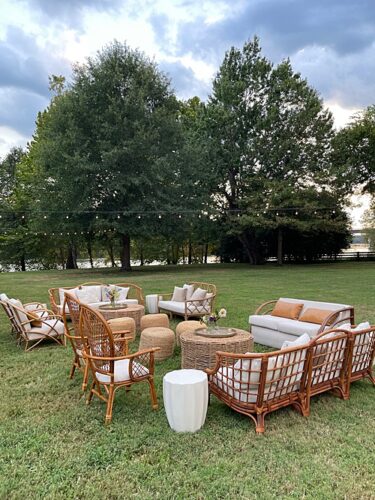 We're seeing double! There are endless options to choose from in our Libbie Collection!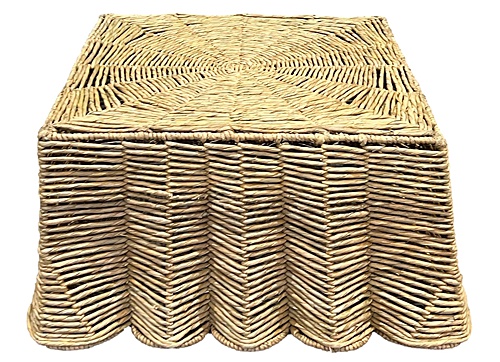 You may have heard of our Round Seagrass Coffee Table but have you heard of our Square Seagrass Coffee Table? Let's welcome this beauty to our inventory! It gives off a fun vibe with it's scalloped base and unique shape!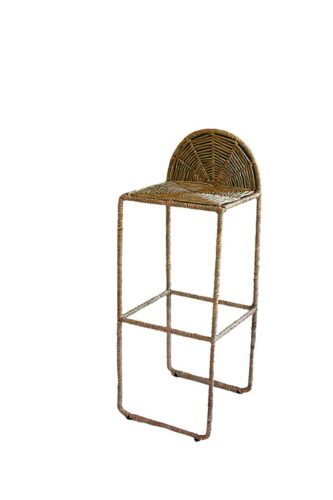 Our Seagrass Barstools are also new to our collection and they are so fun!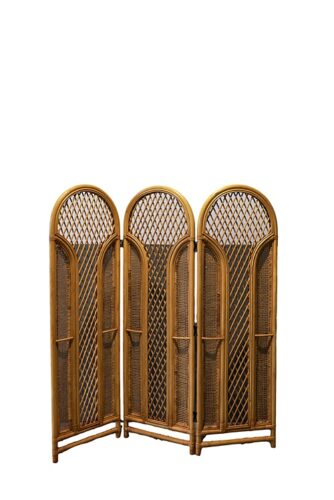 Our Reeded Boho Room divider is dying to be part of your next event! It could be the perfect backdrop for your wedding cake or a sweetheart table!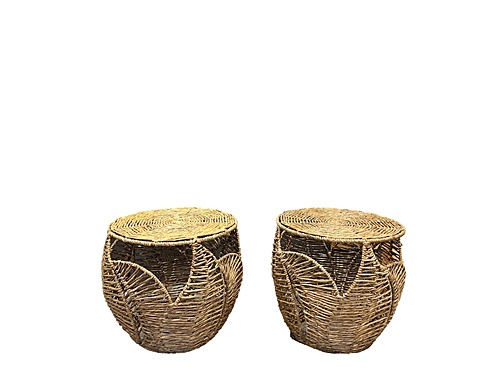 A moment for our Pair of Seagrass Side Tables! These give off such a fun vibe, with their intricate open detail and texture.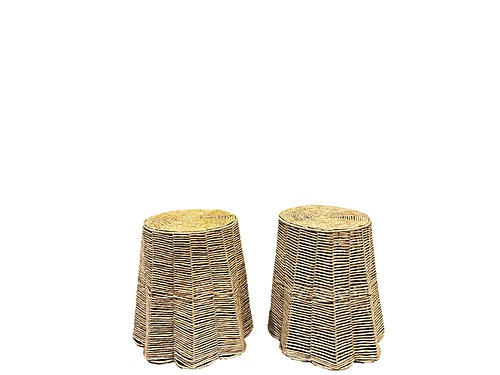 Don't sleep on our Pair of Round Seagrass End Tables! These give off a delicate feel with their scalloped bases and would pair perfectly with either of our Seagrass Coffee Tables to create the perfect boho chic lounge!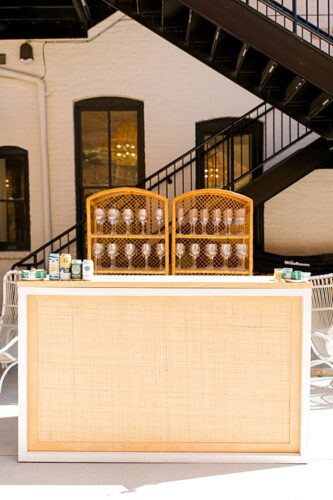 Our Rattan Insert looking so good in our White Shadowbox Bar at this baby shower for Lauren Bliss Events!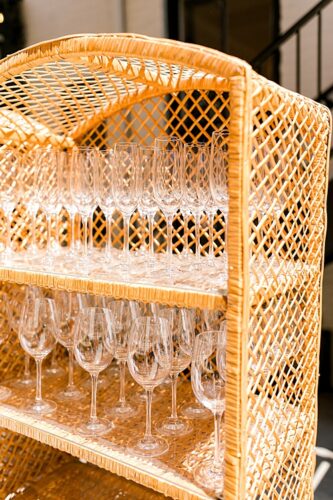 Our Rattan Shelves make for the prettiest bar back!
(Lauren Bliss Events / MJ Mendoza Photography / Common House Richmond)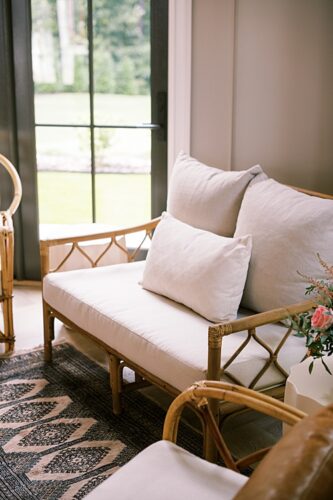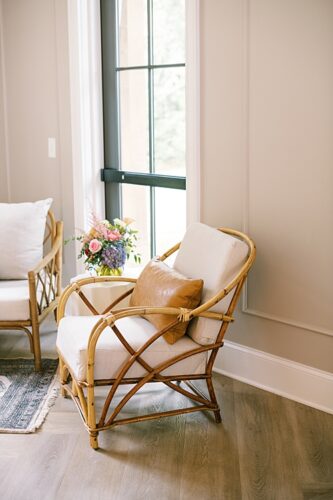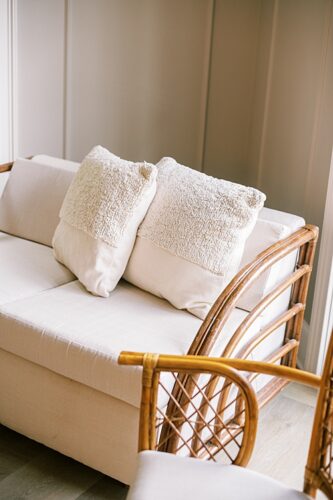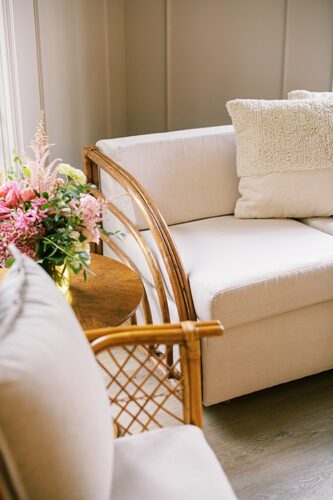 Our Libbie Armchairs and Libbie Loveseat giving off all the boho vibes!
(Anthem House / Fancy This Photography / The Bradford)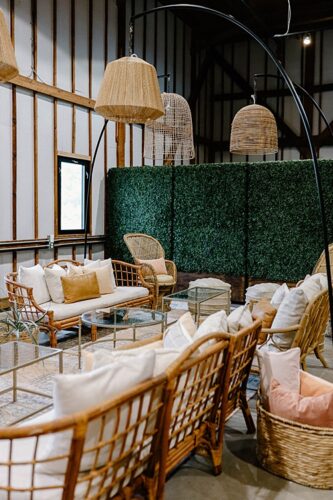 Our Rattan Chandeliers can now be hung using our Freestanding Pendant Stands! These go perfectly with our Libbie Collection!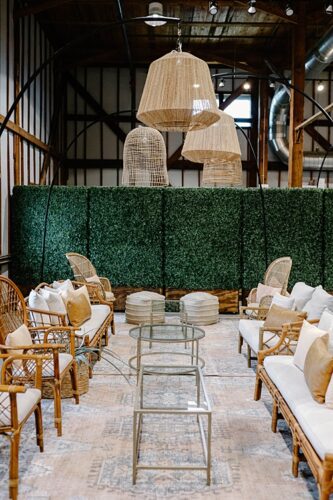 What a setup! Featuring our Pair of Libbie Chairs, Libbie Couch and Libbie Settee, this lounge setup is sure to make jaws hit the floor!
(Courtney Goolsby / Natalie Schram Photography)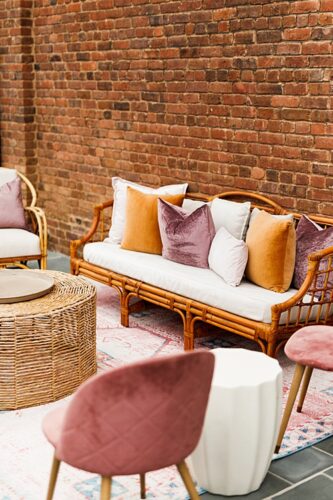 We told you our Libbie Couch was popular! This lounge display was so incredibly beautiful!
(CCS Events / Valerie Demo / Tredegar Ironworks)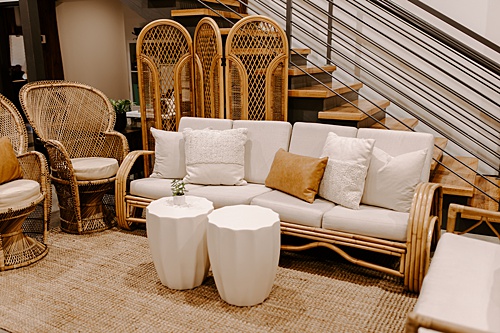 We absolutely love this setup, featuring our Libbie Sectional, Reeded Boho Room Divider, and Peacock Chairs!
Paisley & Jade is a vintage & specialty rental company based in Richmond, VA and serving Virginia, North Carolina and Washington, DC.  We maintain an inventory of gorgeous & unique furniture and decor pieces that you can use to create one-of-a-kind event spaces, weddings, photo shoots, and trade show displays.  To learn how Paisley & Jade can help enhance your next visual display or special event, please contact us today!