Categories: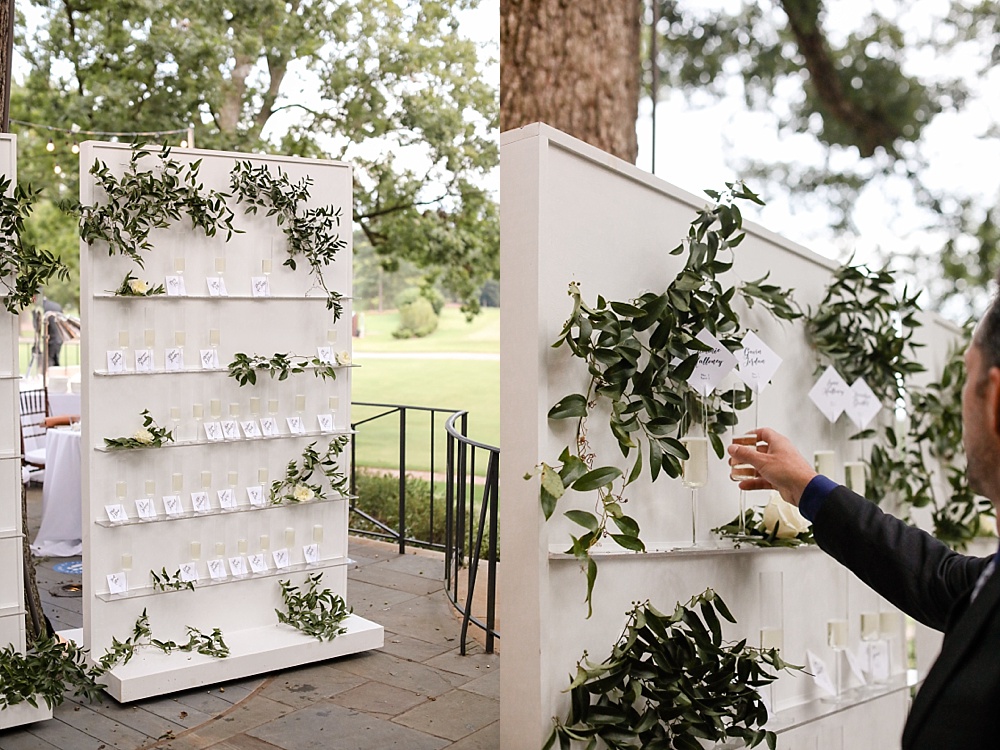 The White & Acrylic Display Walls offer a simple and clean-lined option for designs whether it's a champagne wall, favor pick-ups, or product displays! These architectural pieces have a solid white base on castors (so they can be moved around or repurposed throughout the event!) with acrylic shelves for a minimalist aesthetic. Check out these #pandjpretties below put to use in gorgeous events!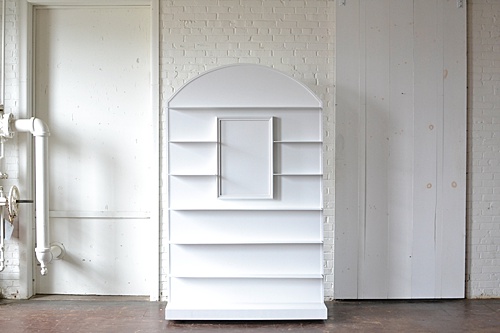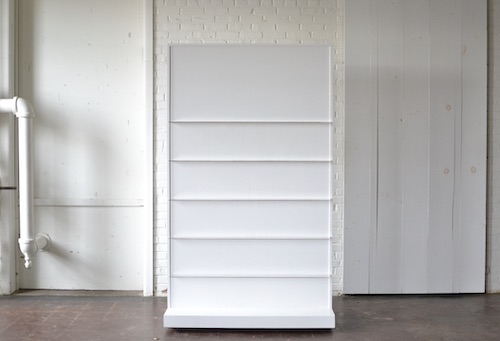 Pictured below is a combo of both styles of walls displaying awards!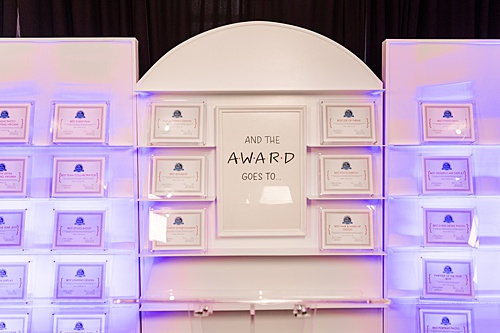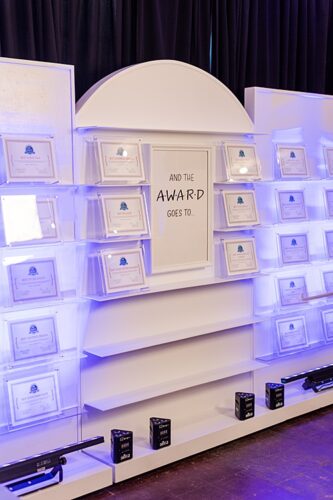 We love this classic champagne display for guests to enjoy at their leisure with some pops of greenery to highlight the minimalist decor element of these rental pieces.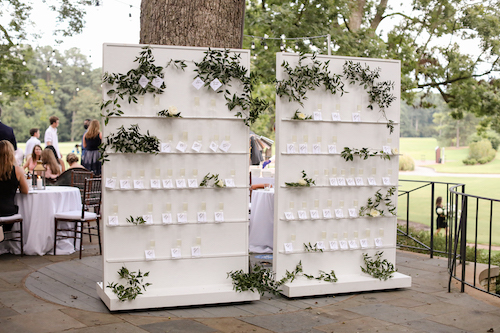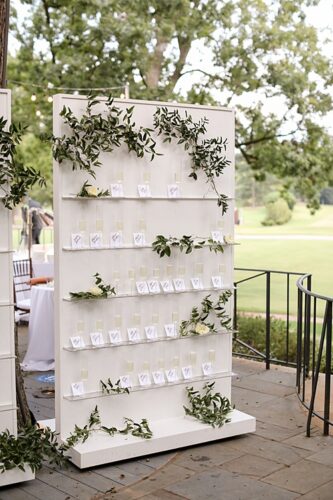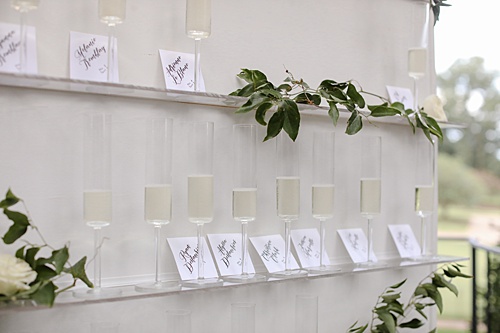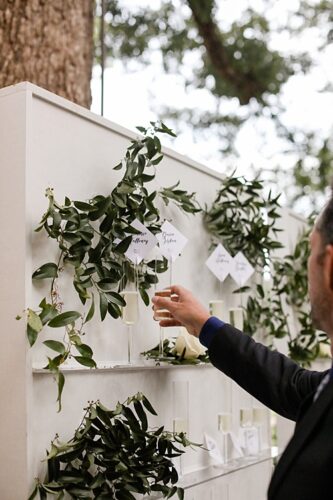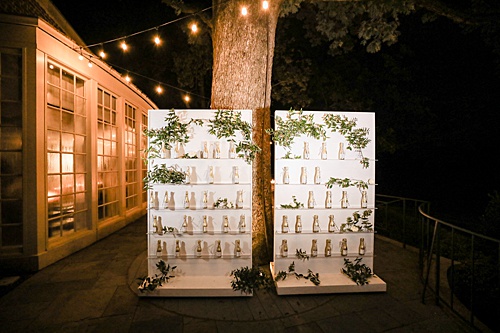 (Lifelong Photography / Blue Skies / Williamsburg Inn / Courtney Inghram)
The cutest pairing of the White & Acrylic Display Walls with the Upper Shirley Bar Trailer!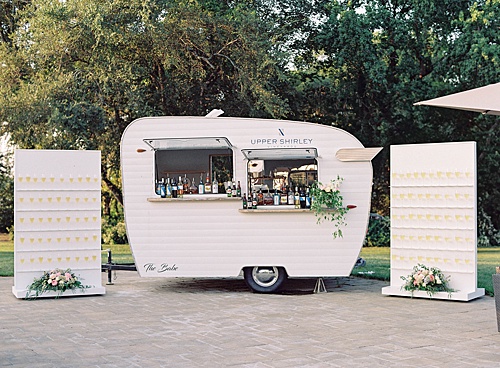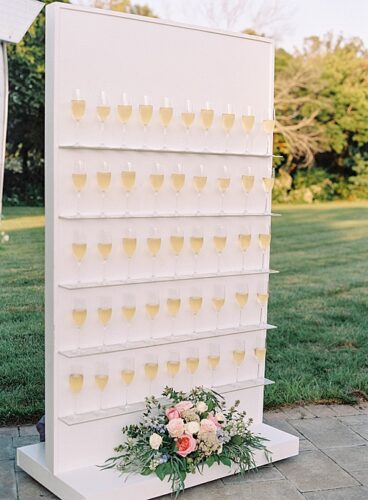 (Kim Stockwell Photography / For Love of Love / Tommys Garden / Upper Shirley Vineyards)
Where there is space, there can be vinyl lettering! For this Champagne display installation, Vinyl lettering was placed at the top of the wall that reads "Sip & Celebrate!" and flanked by two Hedge Walls paired with Classic White Shelving for additional surface space.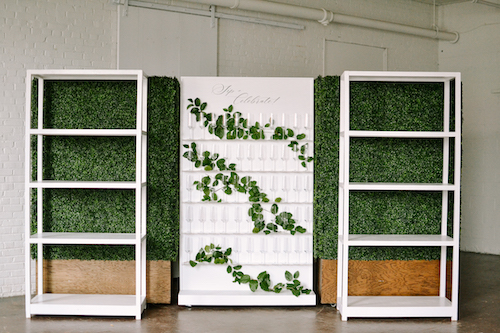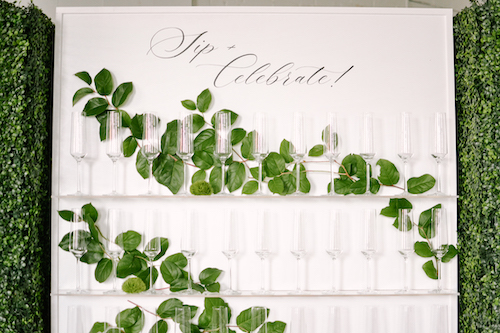 These walls are on castors! In this shot, we flipped the wall to blank back of the wall to highlight a fun photo-booth backdrop for guests to enjoy with Vinyl lettering that reads "Shake It Like A Polaroid Picture!" modeled by our #pandjpeeps Erin & Jamie!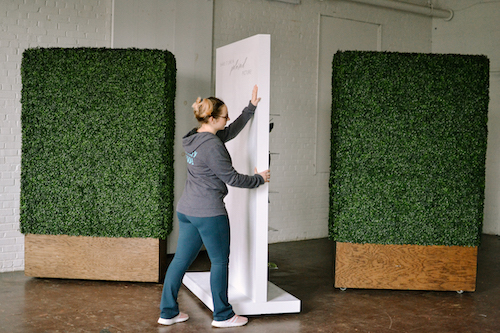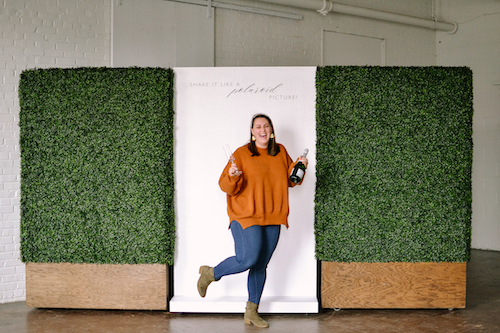 We can't wait to see how you will incorporate these architectural pieces into your event design!
Paisley & Jade is a vintage & specialty rental company based in Richmond, VA and serving Virginia, North Carolina and Washington, DC.  We maintain an inventory of gorgeous & unique furniture and decor pieces that you can use to create one-of-a-kind event spaces, weddings, photo shoots, and trade show displays.  To learn how Paisley & Jade can help enhance your next visual display or special event, please contact us today!