Categories: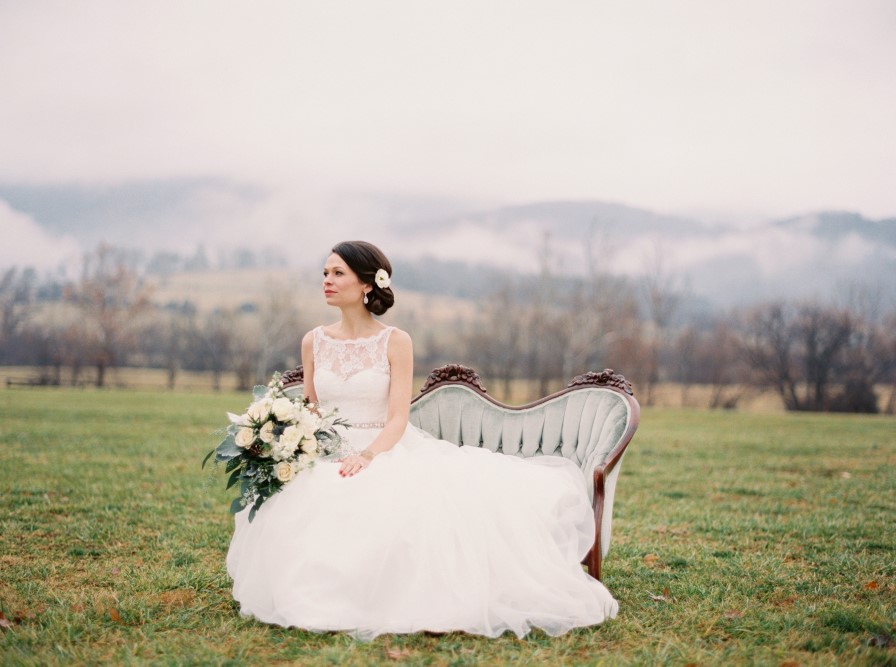 Well this is a first. These images blew us away that we are dedicating a whole post simply on one image & one piece. The Westby two seater came into our collection late 2014 and has made a splash ever since!
Krista & Carter celebrated their winter wedding at King Family Vineyards in Crozet, VA. The free standing doors were the perfect entrance for the bride & her father but the Westby stole the show for bridal portraits and sweetheart seating for the couple.
Enjoy these photos from Shandi Wallace Photography of Krista & Carter's December wedding nestled against the Blue Ridge Mountains.
Paisley & Jade specializes in vintage and eclectic rentals and custom fabrications for events, weddings, photo shoots, photo booths and other visual displays. We maintain an inventory of gorgeous, unique furniture and decor pieces that you can use to create one-of-a-kind event spaces. To learn how Paisley & Jade can help enhance your next special event, please contact us today!