Categories: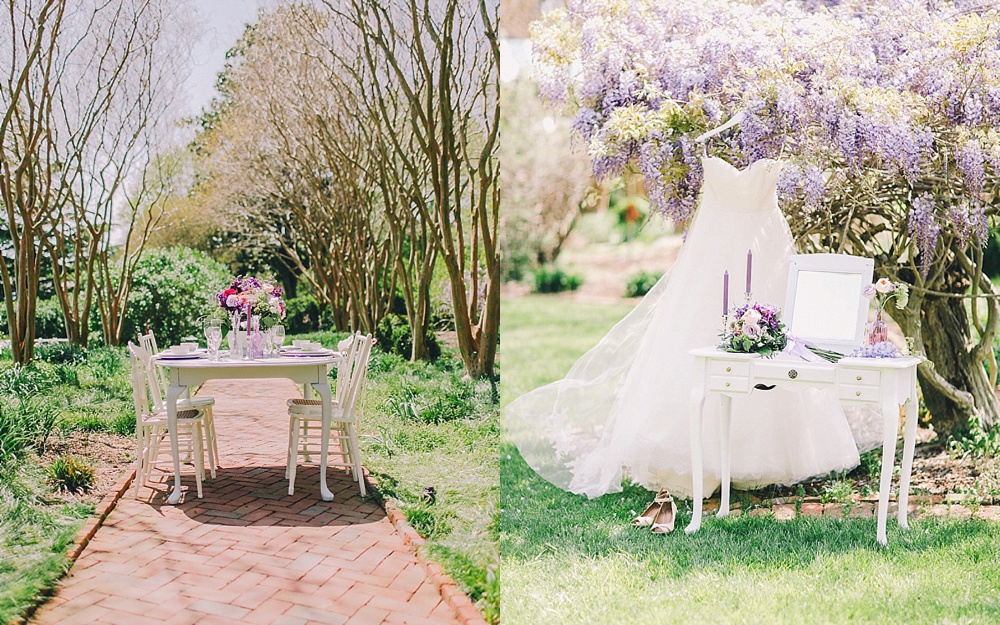 A beautiful spring day in April is the perfect day to share these romantic images featured in Style Me Pretty! 
This inspiration is provided by Rachel May Photography and styled by Dear Sweetheart Events at the Snowden House. Get swept up in this lavender inspired romance with white mismatched ceremony seating with an intimate and sweet table set up with the grey dining room table and white vanity and desk.
Words aren't necessary to describe this beautiful shoot. Enjoy these images just as much as we enjoy working with these outstanding vendors!
Paisley & Jade specializes in vintage and eclectic rentals and custom fabrications for events, weddings, photo shoots, photo booths and other visual displays. We maintain an inventory of gorgeous, unique furniture and decor pieces that you can use to create one-of-a-kind event spaces. To learn how Paisley & Jade can help enhance your next special event, please contact us today!