Categories: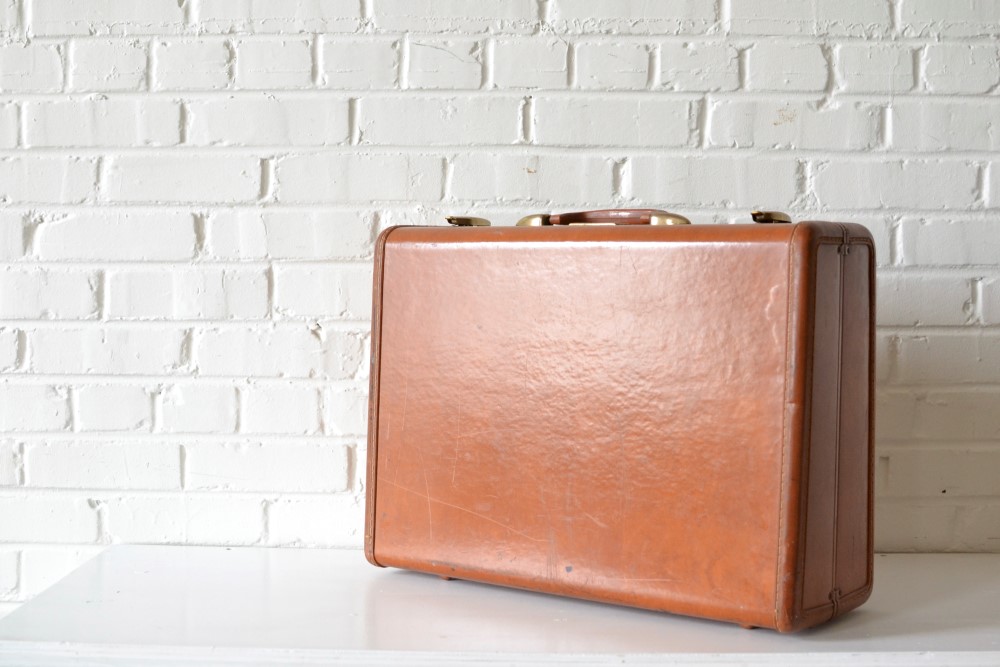 We snapped this quick photo the other day, and just loved it so much we had to share:
Vintage luggage has been making a splash as a great wedding & event accessory, and we are so excited that our collection continues to grow!  With all sorts of shapes, sizes & colors, our selection of well appointed pieces should do the trick.
We've seen vintage pieces used in weddings, showers, birthdays and other events in all sorts of ways, including:
-As the vessel for a floral arrangement (on the ground or on a table)
-As an alternative to the traditional "card box" on a gift table
-Short stacks of them as coffee & end tables for lounge areas
-A creative cake stand
-Set on their end and opened with string hung from side to side to attach escort or place cards
-To hold favors, goody bags or programs
-Used to display photos of the honoree's travels
-Stacked as a backdrop for a ceremony, photo booth or head table
How have you seen luggage used at events?  Do you like this trend?
Paisley & Jade specializes in 
vintage and eclectic rentals 
and 
custom fabrications
 for events, weddings, photo shoots, photo booths and other visual displays.  We maintain an inventory of gorgeous, unique furniture and decor pieces that you can use to create one-of-a-kind event spaces.  To learn how Paisley & Jade can help enhance your next  special event, please 
contact us
 today!