Categories: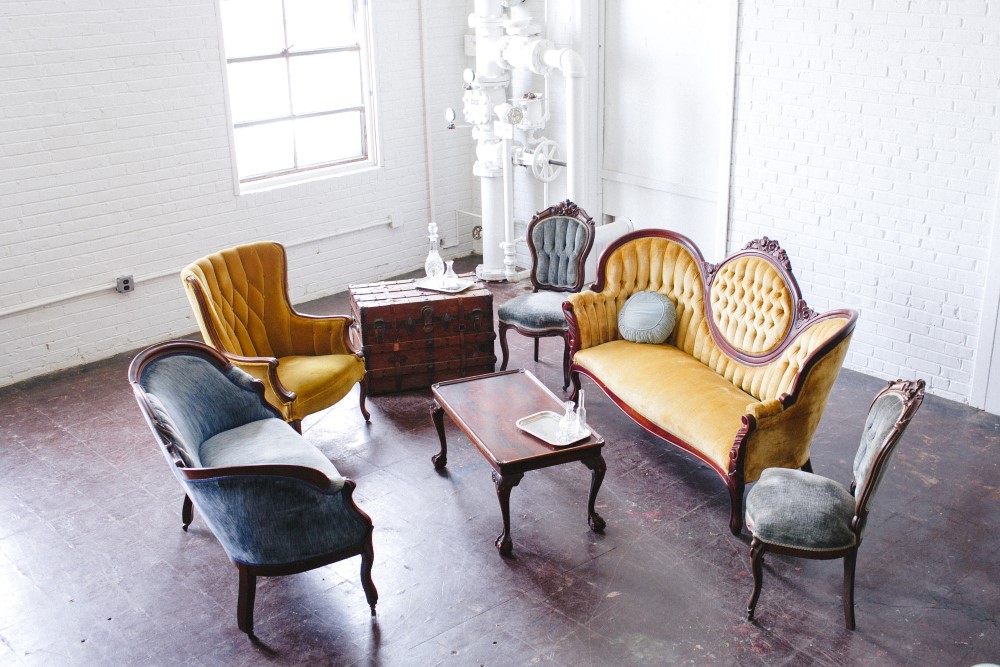 Meet Victoria – inspired by old world romance and the high society of the early 20th century, she is the fourth in our series of lounge area packages!  With vibrant golds and cool slate blues accented by rich woodworking details,  this package is the perfect addition to a historic property or an elegant affair.
With the Victoria package, you receive:
Estelle Settee
3 Brookfield Chairs
Pomona Chair
Sacramento Sofa
Ball & Claw Coffee Table
Leather Strapped Trunk
1 Pillow
We also have plenty of small details to complete your look – from tea trays to decanters!  Contact us to learn more about this and our other packages!
Paisley & Jade specializes in vintage and eclectic rentals and custom fabrications for events, weddings, photo shoots, photo booths and other visual displays.  We maintain an inventory of gorgeous, unique furniture and decor pieces that you can use to create one-of-a-kind event spaces.  To learn how Paisley & Jade can help enhance your next  special event, please contact us today!
Photo by Stephanie Yonce Photography