Categories: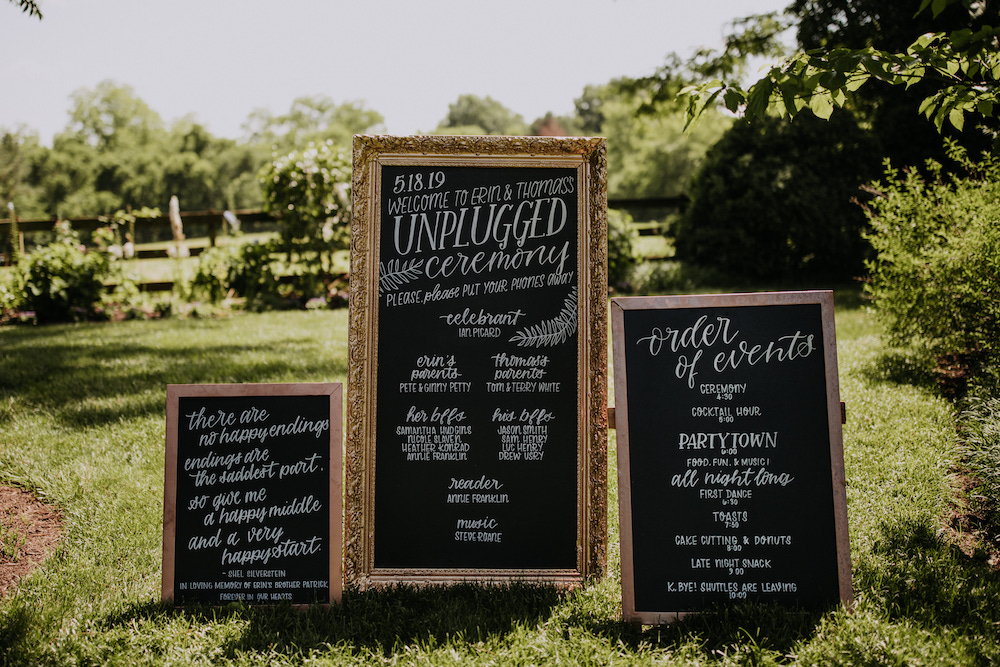 Hand-lettered signage is one of our most favorite details at an event, & we've had the pleasure of creating some beauties for our clients!!  From bar signs to seating charts, our team has created pieces to go with every theme, style, and type of occasion!  We've used our entire collection of frames, mirrors, and chalkboards as backdrops for our #pandjlettering, and today we're sharing some of our faves – enjoy!  (And if you're looking for signage for your event, you can check out our collection of frames, review our bar options, or contact us to get a proposal!)
Directional signage can have a huge impact on your guest experience, and we loved creating these simple signs pointing folks to the important things!  The addition of small illustrations (such as the cocktail and the greenery) adds personality and flair! From a Market at Grelen wedding with The Hive Wedding Collective, with photos by Enamor Film.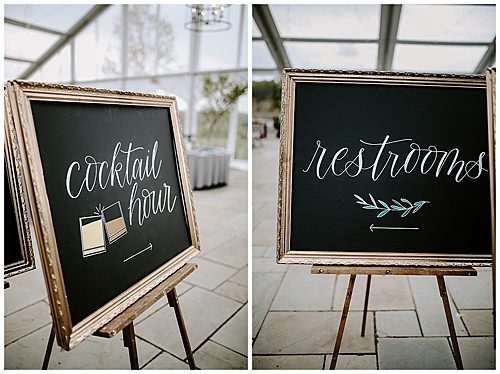 This same wedding also included a guest seating chart on our Oversized Frame with Chalkboard.  We love this piece because it serves a functional purpose, but can also be a huge design element in the event!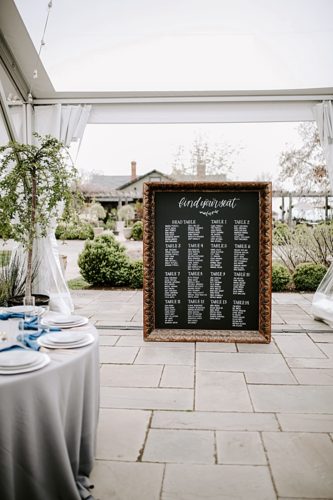 Custom lettering on our Homestead Chalkboard Bars never gets old, and we love this modern design from a wedding at Studio Two Three with The Hive Wedding Collective.  This extra-long bar was created by placing two bars side-by-side and designing the lettering to run across both of them! Photo by Bri & Wes Photography.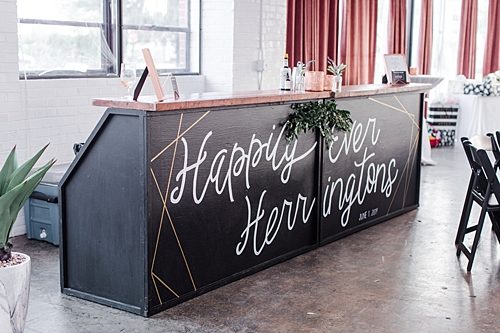 Nick & Emily's wedding had lots of #pandjlettering throughout their event at L'abri at Linwood, including ceremony signage, information for guests about what to expect at the reception, and a Homestead Chalkboard Bar that was customized with their names, dates, and the bar menu!  Photos by Becca Kate Photography, planning by A Touch of Southern Events.  (Check out more from this weeding on the blog here!)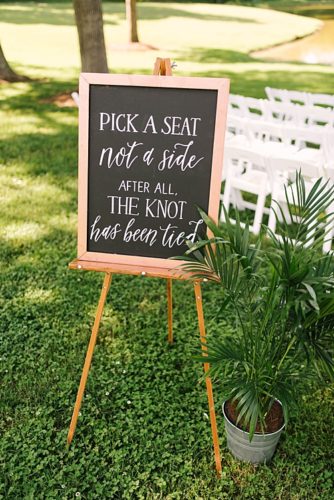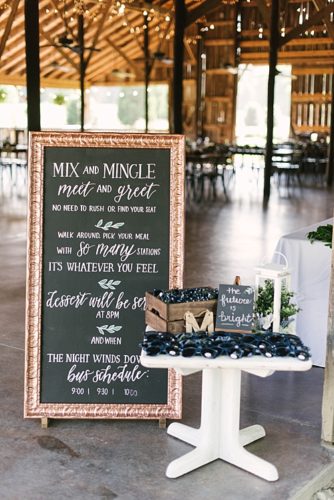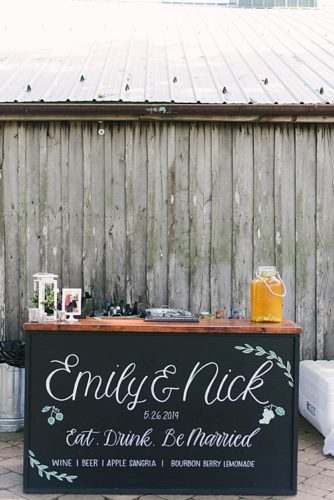 Last but certainly not least, our very own Erin included lettering throughout her wedding, and we love how she chose to layer multiple chalkboards with lots of information!  Photos by The Commoneer, planning by For Love of Love.  See more of Erin's gorgeous wedding celebration on the blog here and here!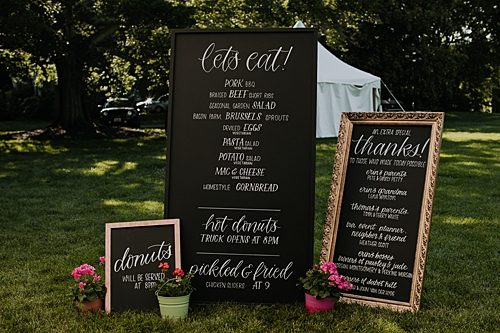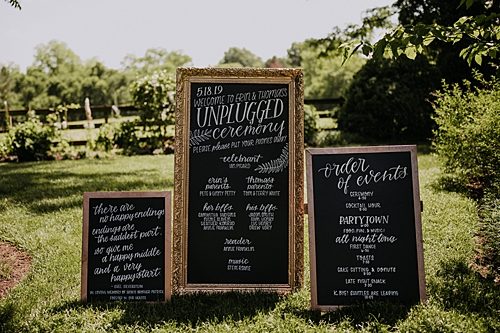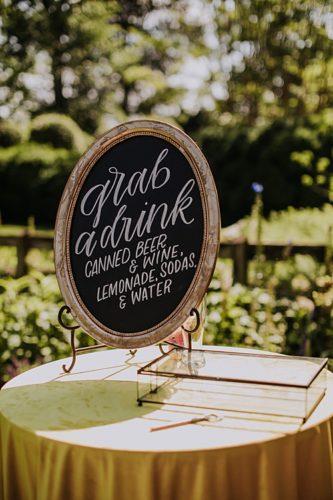 Looking to incorporate some hand-lettered lovelies into your next event?  Contact us to get a proposal today!
 Paisley & Jade is a vintage & specialty rental company based in Richmond, VA and serving Virginia, North Carolina and Washington, DC.  We maintain an inventory of gorgeous & unique furniture and decor pieces that you can use to create one-of-a-kind event spaces, weddings, photo shoots, and trade show displays.  To learn how Paisley & Jade can help enhance your next visual display or special event, please contact us today!