Categories: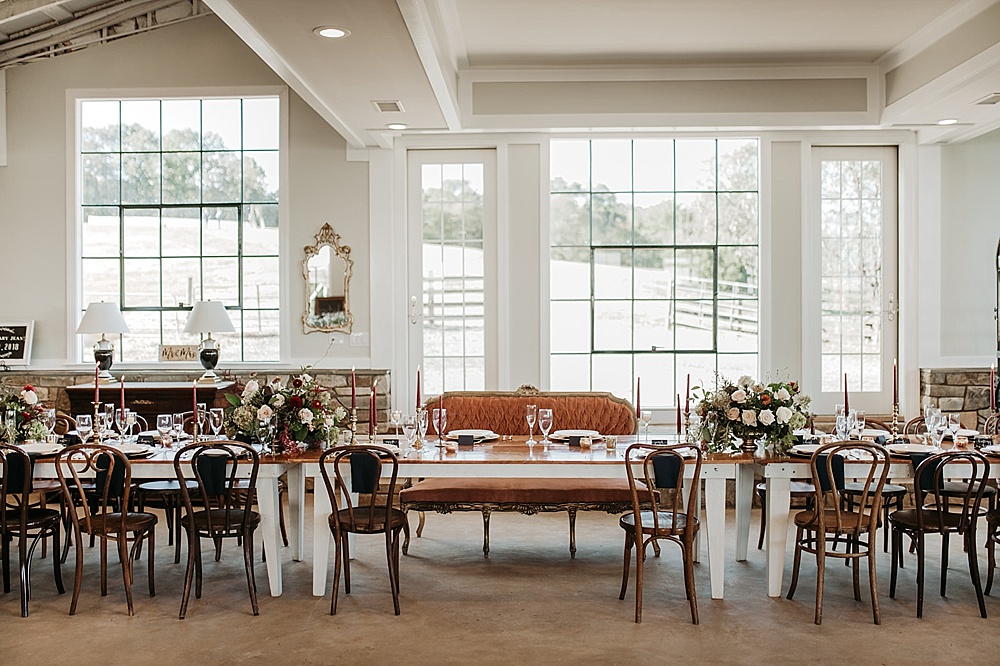 Sometimes, we get a call from a client and we know that everything is going to be amazing, and this wedding was 100% one of those experiences!  Working with Laurel Elise Weddings is always a treat, but especially to put together such a stunning celebration for a great couple.  This wedding had it all – beautiful lounge areas, #pandjlettering, small accessories, our custom-built dining tables, & chairs for DAYS!  Thanks to the talents of Paula B Photography, all of this was beautifully captured for us to share with you today!
We love the look of rugs and/or or runners as an aisle, and our Dante Runners were the perfect fit for this outdoor space!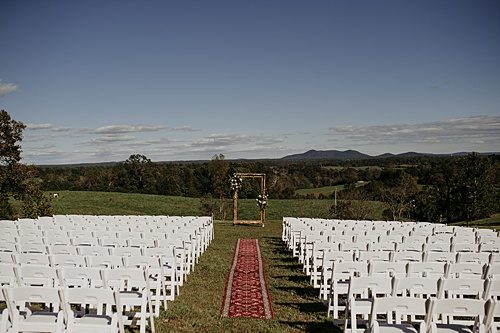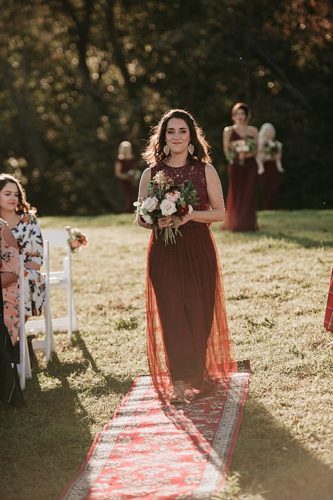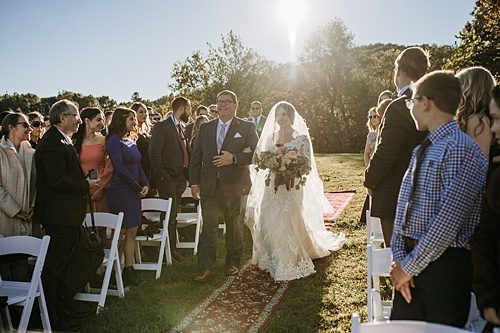 Weddings can be a huge investment, so it's important to make things you're paying for do double duty (when that doesn't cause any undue stress!).  One of our favorite ways people make our #pandjpretties multi-use is by using lounge furniture for bridal party photos and couples portraits!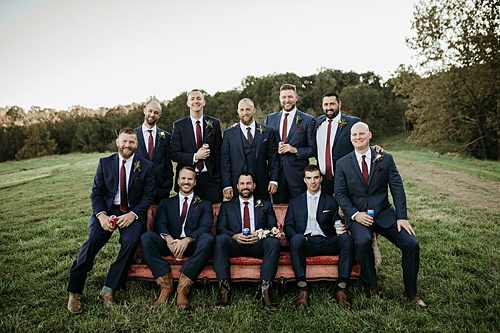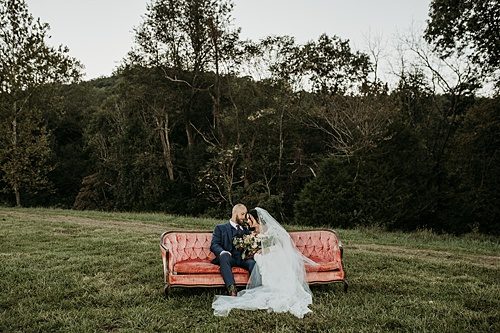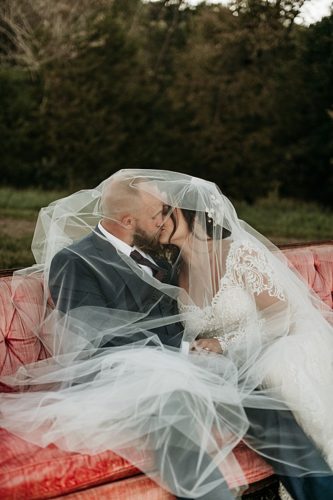 The reception took place on private property, and this building was STUNNING!  We love how bright & airy it is, and it has tons of style (helloooo, spiral staircase!), but still functions as a neutral background.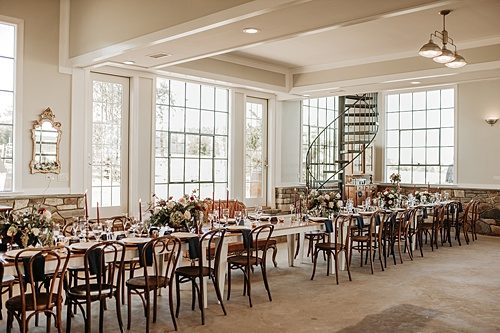 For the head table, Mary Jean & Beau sat on the Eleanor Settee at our Heritage Farm Table, with their closest guests getting seats in our Collection of Vintage Bentwood Chairs.  Logistically, leaving the space across from the couple is so smart – it allows them to see the whole room, provides their guests a place to chat with them (rather than doing the awkward side-squat!), but most importantly, makes it easier for everyone in the room to see the guests of honor!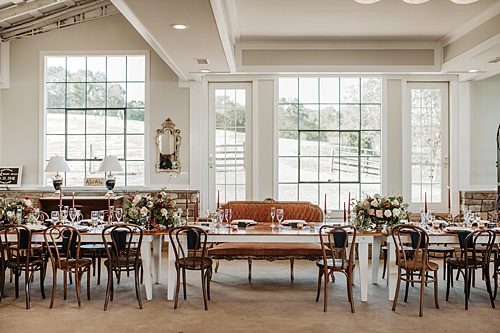 In addition to furniture, dining tables, lounges, and other large pieces, we also provided some small decor, such as our Collection of Brass Candlesticks, which were distributed throughout the reception with beautiful burgundy taper candles.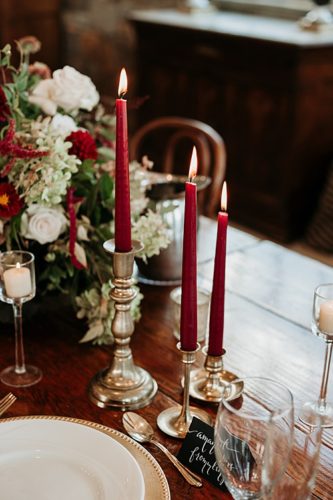 A sea of Mismatched Wooden Chairs?? Yes, please!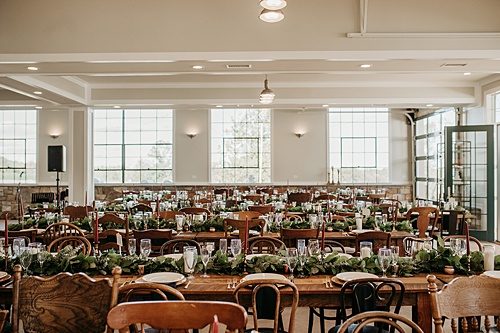 One of the things we loved most about this reception design is that Laurel Elise Weddings effortlessly showed how several different offerings in our dining tables and chairs could go together seamlessly.
For parts of the event, our Vintage Bentwood Chairs were at our Heritage Dining Tables: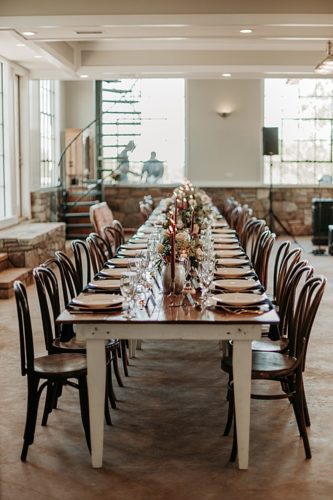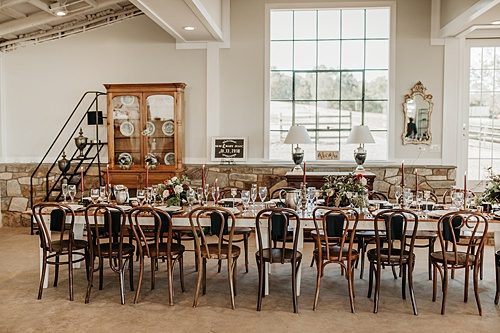 And for other portions, our Wooden Mismatched Chairs were placed at our Hairpin Dining Tables: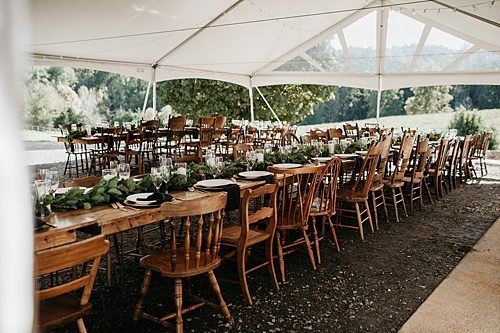 In addition to so many gorgeous pieces from our collection, this wedding had tons of #pandjlettering as well!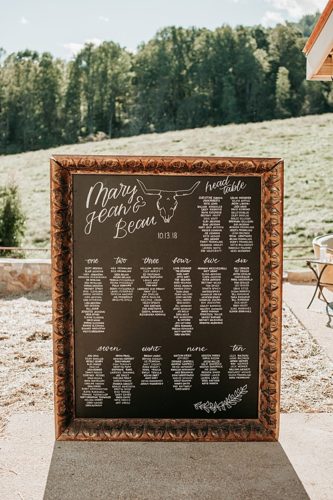 We love including custom illustrations to dress up a guest seating chart – these can include monograms, design motifs that coordinate with the event design, or even animals!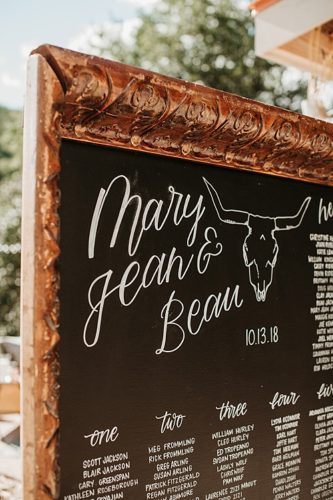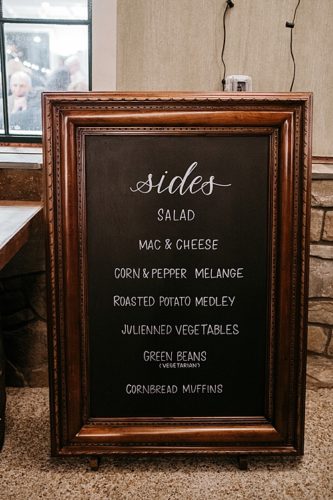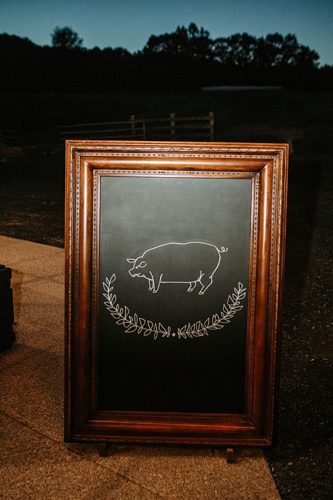 Guests had several outdoor lounges to choose from and this stunning private residence was the perfect backdrop for them!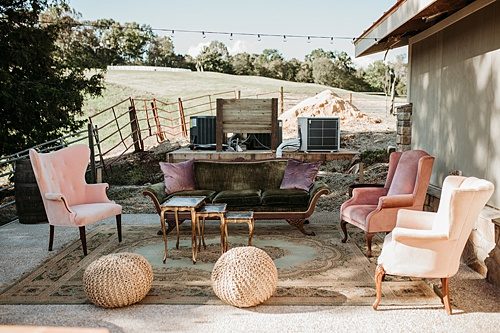 We get so excited when our photographer friends share galleries with us, and even more excited when they include gorgeous detail shots, like this one Paula B Photography snapped of our Gold & Floral Nesting Tables.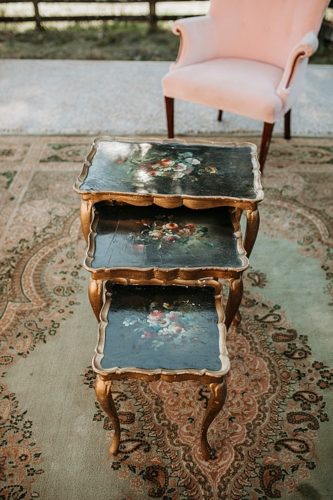 This lounge, that included our Rupert Settee, Hayward Chairs, & Cussler Rug nailed the "day-to-night" transition!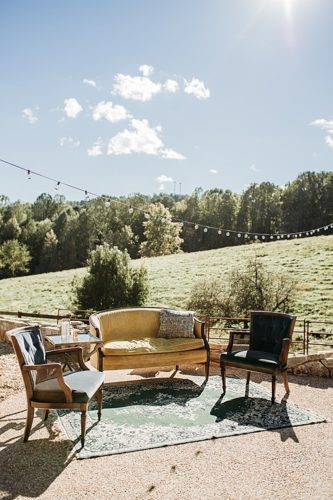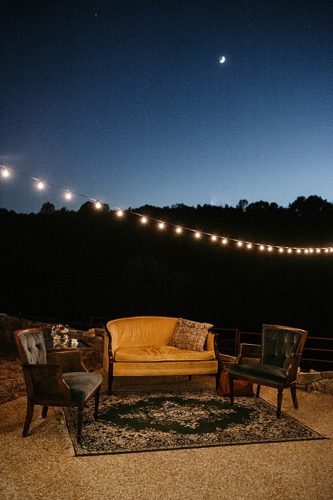 We loved being a part of such a beautiful and special day for our clients!!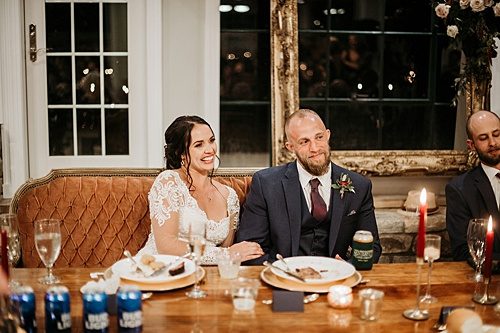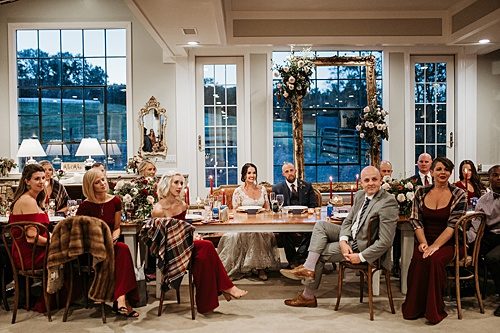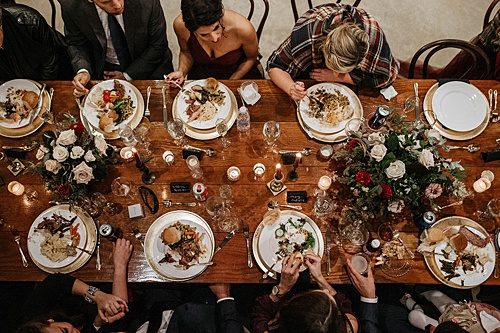 Congratulations Mary Jean & Beau!
Creative Team:
Photography: Paula B Photography
Design/Planning: Laurel Elise Events
Floral Design: Colleen Rogin West
Venue: Private Residence
Beauty: Jennifer Saunders Bridal + IzzyBMakeup
Catering: Two Brothers Southwestern Grill + Shawn's Smokehouse
Entertainment: Bachelor Boys Band
Additional Rentals & Tent: Gibson Tent Rental + Something Vintage
Stationery: Mandy Smith
Transportation: Albemarle Limousine
Paisley & Jade is a vintage & specialty rental company based in Richmond, VA and serving Virginia, North Carolina and Washington, DC.  We maintain an inventory of gorgeous & unique furniture and decor pieces that you can use to create one-of-a-kind event spaces, weddings, photo shoots, and trade show displays.  To learn how Paisley & Jade can help enhance your next visual display or special event, please contact us today!