Categories: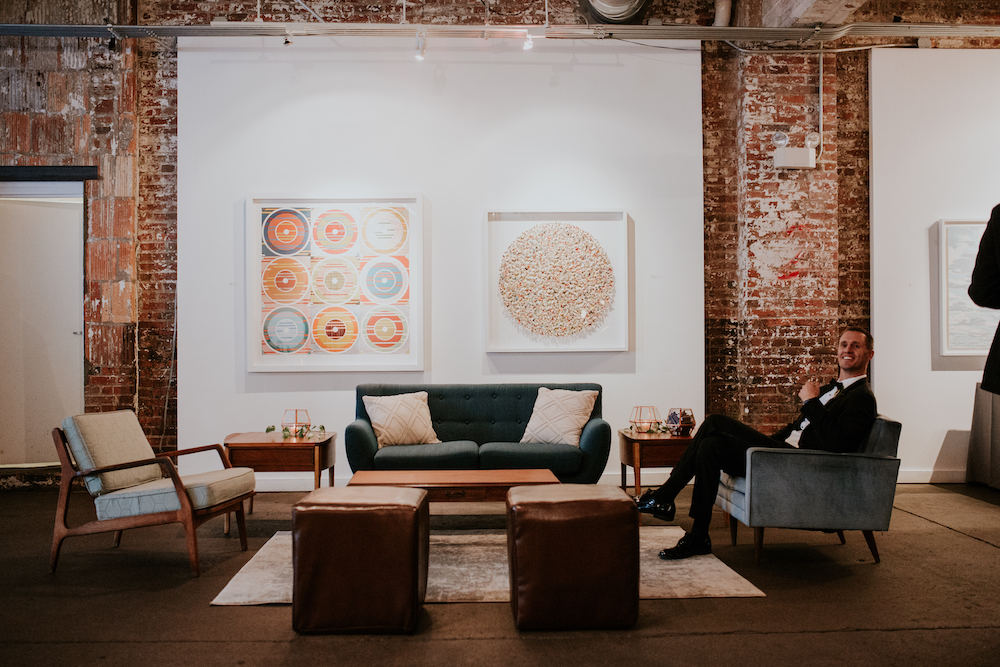 Styles and trends fade in and out of wedding and special event design but one that holds a special place in our furniture filled hearts is most defiantly the swagger & lines of Mid Century Modern! The collection has grown over time to incorporate more and more of this style – check out a few of our favorite individual pieces in this style here! Below, we have pulled together a few fun set ups that come to mind when we think of this fun style – enjoy!
The Look : Shelley Rug, Everett Sofa, Barstow Chair, Pair of Wicklows and Mahogany Coffee Table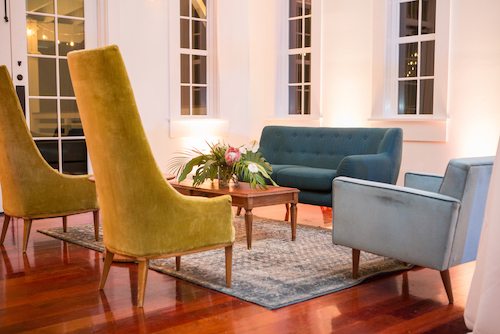 (Kristen Finn Photo / LK Events & Design / Photosynthesis Floral Design / Upper Shirley Vineyards)
The Look : Barstow Chair, Pair of Wicklows, and Drexel End Table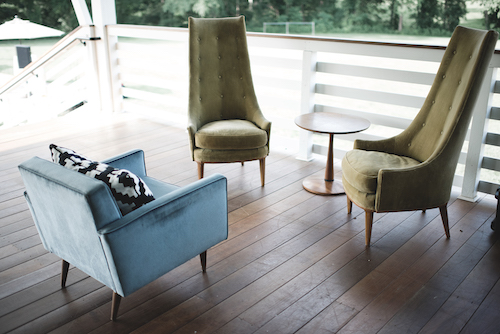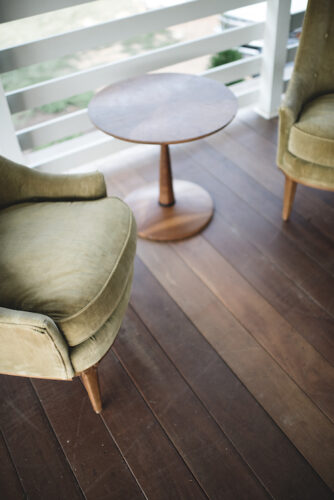 (Molly Scott Photography / Upper Shirley Vineyards)
Love this super cool setting at a DC celebration with the blue Everett Sofa with the Fernley and Arnold side chairs topped off with the Leather Poufs. All tied together with the Roth Rug and Mahogany Coffee table.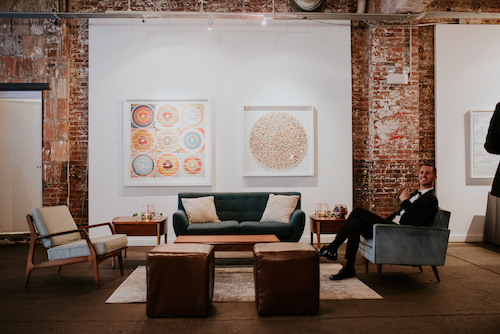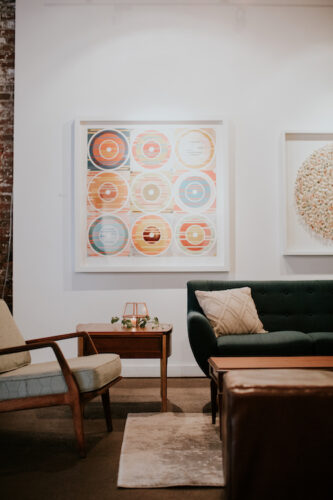 (Lauren Louise Collective / Rex & Regina Events / Long View Gallery)
Next up! We loved this lounge grouping from Erin & Thomas's summer wedding with the gray Canby Sofa flanked by the Arnold & Barstow Chairs with Jade & Green pillows with the Gold and Glass Coffee Table and Geometric End Tables!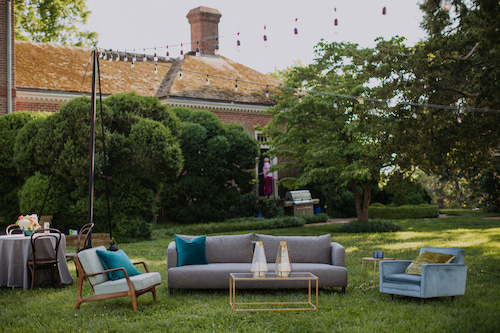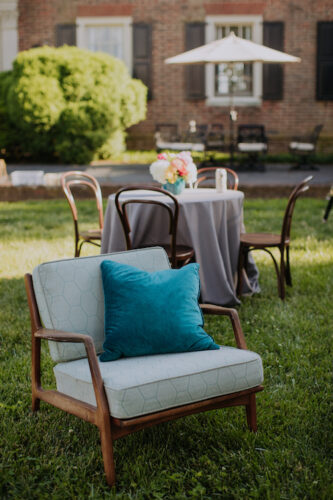 (The Commoneer Photography / For Love Of Love)
For the Rebelle Conference, the presenters stage was designed with overlapping rugs and the Canby Sofa and the Barstow club chair with a mix of Mauve & Jade Pillows!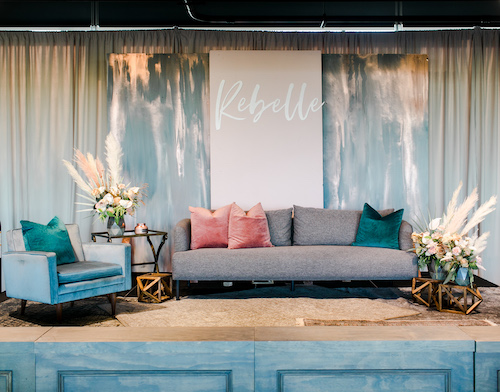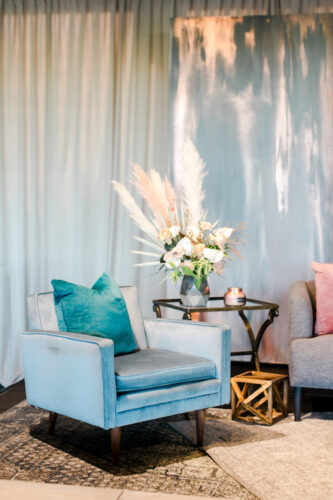 (Sarah Der Photography / Rebelle Conference / Brousseau Events)
Digital Mockup Time! Now who wants to re create this fun Mid Century Modern setting with us?! Featured below is the Baldacci Rug, Rigby Sofa, the orange suede Barrington Chairs, tan leather Emmett Chairs with Leather Poufs, accessorized with the Long Modern Coffee Table and the Geometric Backdrops!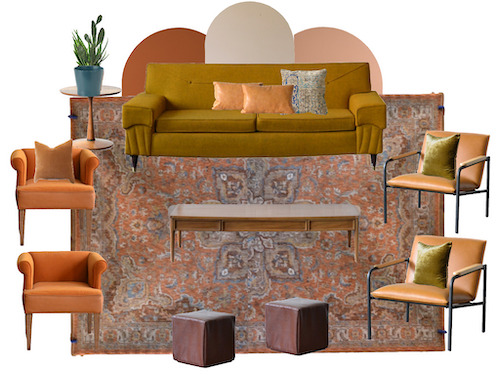 Paisley & Jade is a vintage & specialty rental company based in Richmond, VA and serving Virginia, North Carolina and Washington, DC.  We maintain an inventory of gorgeous & unique furniture and decor pieces that you can use to create one-of-a-kind event spaces, weddings, photo shoots, and trade show displays.  To learn how Paisley & Jade can help enhance your next visual display or special event, please contact us today!