Categories: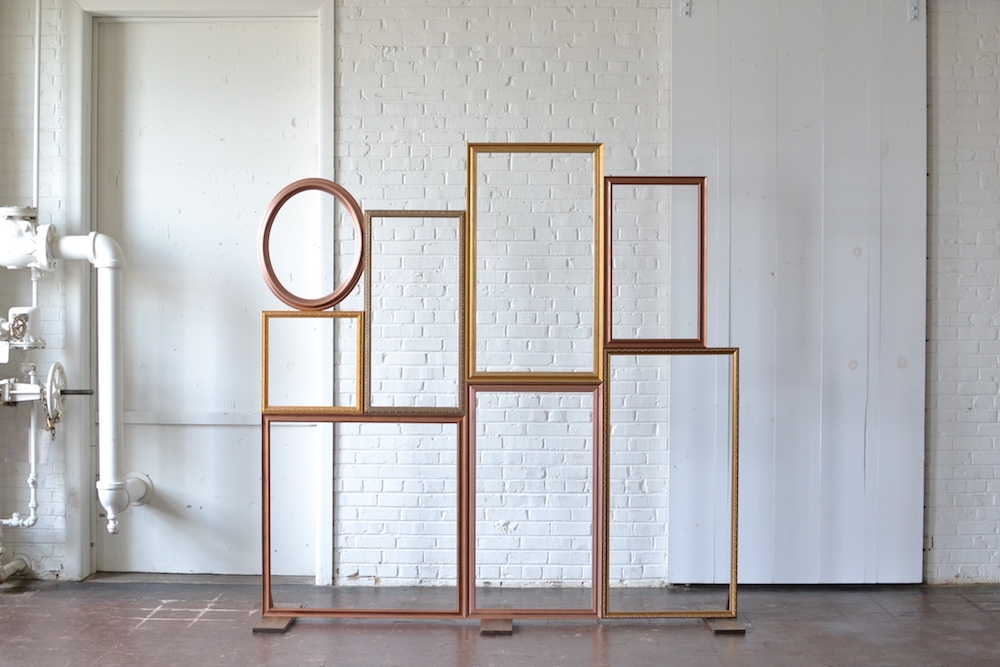 Today we wanted to share something we've been spending a LOT of time working on behind the scenes lately, and are so excited to add to the collection of #pandjpretties!!
…we're talking, of course, about our new frame backdrop!
As with many of our custom-built pieces, this started with a suggestion from one of our clients!  They had a vision for a gallery wall, and we were happy to bring it to life.  We're so thankful for our Shop Lead, Bobby, as he took our sketches, run-on descriptive sentences, and pile of frames and turned them into this beauty!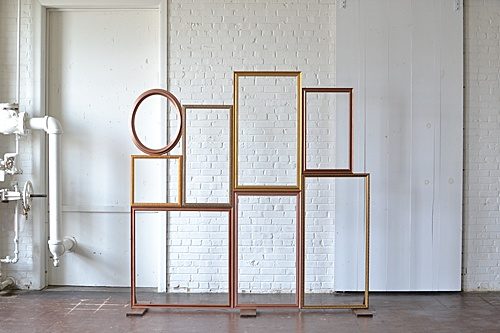 This beauty has already been out and about, and we were thrilled to have it be the stage backdrop at Creative at Heart last month! A few attendees managed to snap some sweet instagram pics of it in action: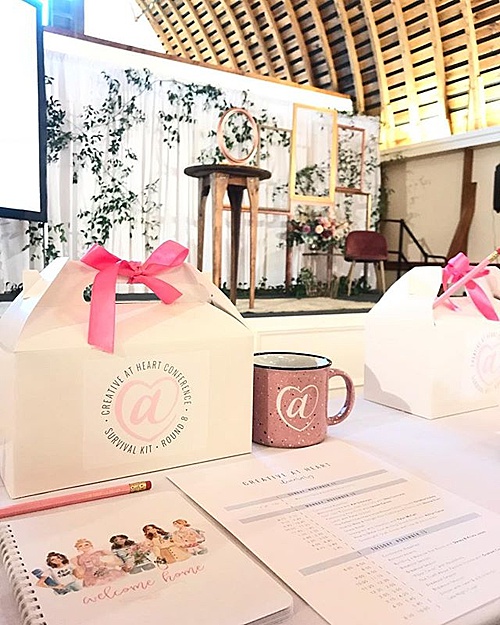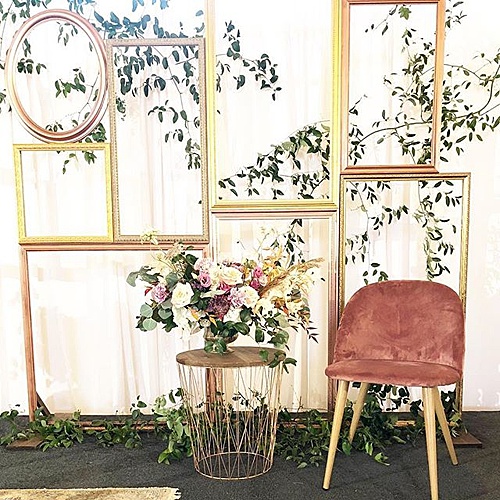 We can't wait to see these in action as so many different things – photo booth backdrops, ceremony decor, escort card stations, and of course – covered in florals!!!
No one can resist the frame backdrop – even Josh!!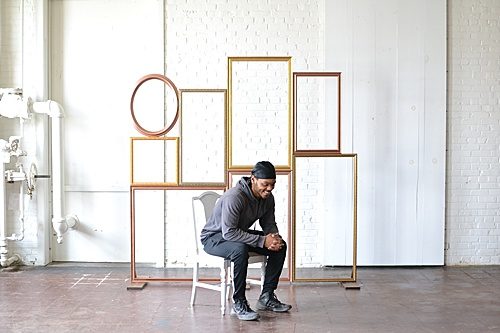 We actually had the opportunity to build even more of these, as we worked with the Community Foundation for a greater Richmond to create a set of three of these for them to keep & use at the Richmond Folk Festival this year!!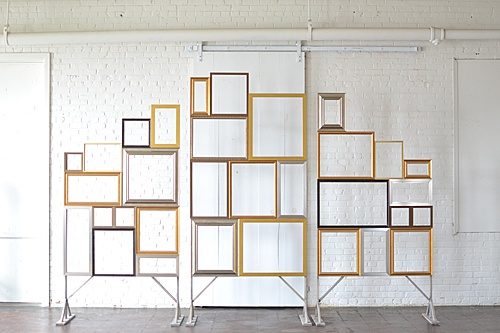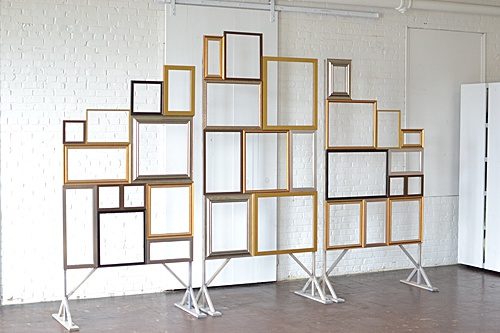 Of course, you know we couldn't help but have a little fun here in the showroom while we had them!!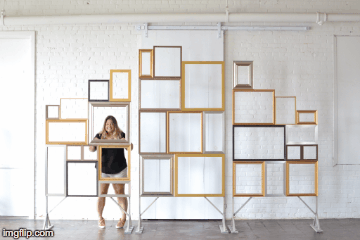 Do you have a fun idea for an item we can add to our collection?  We love hearing all about the ways our clients want us to expand – drop us a line today and let us know what you're thinking!!!!
 Paisley & Jade is a vintage & specialty rental company based in Richmond, VA and serving Virginia, North Carolina and Washington, DC.  We maintain an inventory of gorgeous & unique furniture and decor pieces that you can use to create one-of-a-kind event spaces, weddings, photo shoots, and trade show displays.  To learn how Paisley & Jade can help enhance your next visual display or special event, please contact us today!