Categories: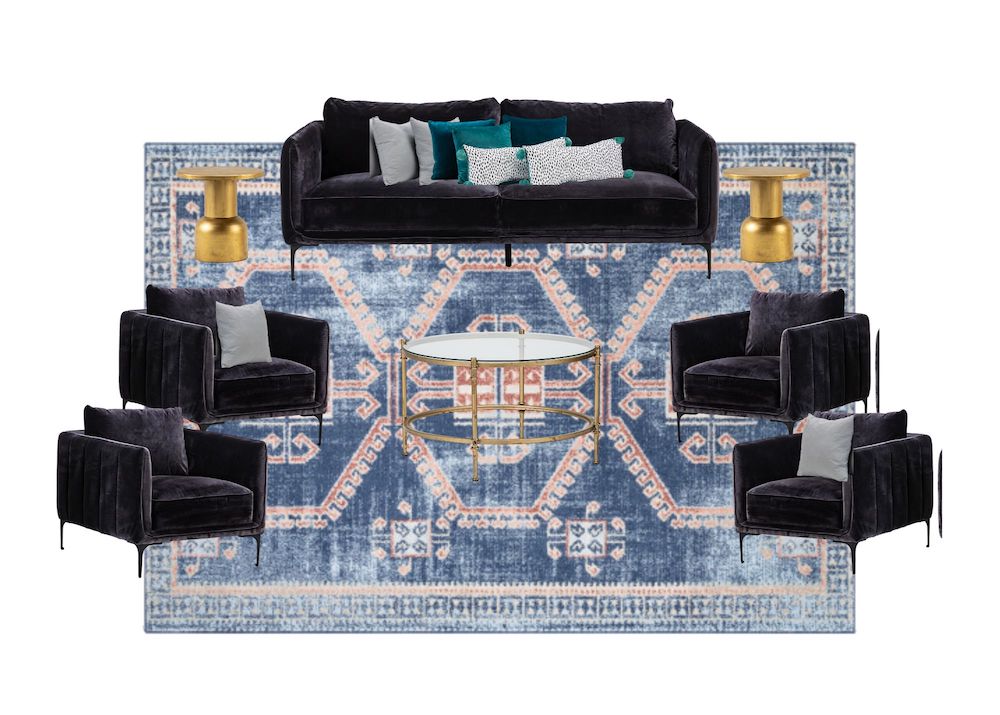 It's that time of year for a fresh new update on lounge area inspiration! One of the unique pieces of P&J is the ability to create your own custom look by pulling together lounges a la carte from our Upholstered Seating portion of the website BUT if you want some of the work done for you OR need a fun place to start to strike inspiration, then we highly recommend checking out the NEW Lounge Looks! You can also swap pieces in and out and change all the accessories, it's just a place to start. Happy Lounging!
Featuring the Golding Rug, Belmont Sofa, Belmont Chairs, Rutland Chairs, Blue Velvet Poufs.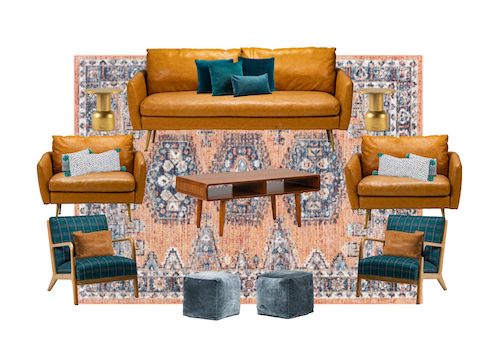 Featuring the Fitzgerald Rug, Tan Hide Rug, Drummond Sofa, Dexter Chairs, Emmett Chairs, Rattan Poufs.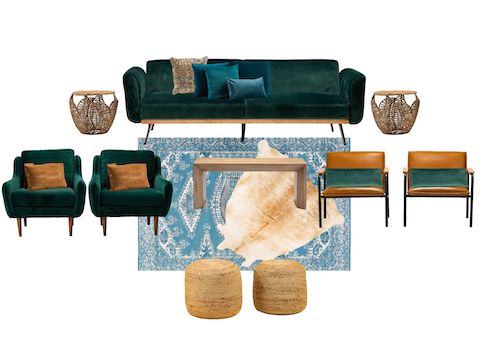 Featuring the Nash Rug, Rowland Settees, Rowland Chairs, Gray Velvet Poufs, Freestanding Pendant stands with Jute Chandeliers.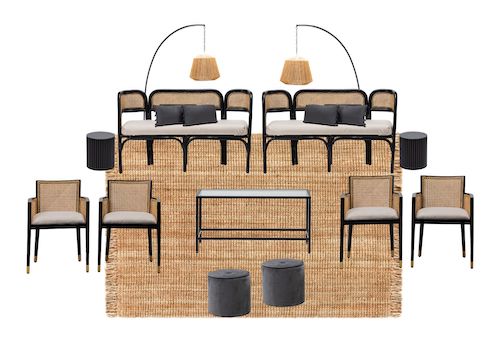 Featuring the Walker Rug, Malibu Sectional, Hailey Chairs, Barrington Chairs, Pink Velvet Poufs.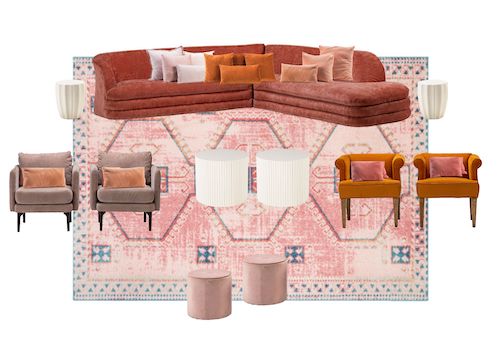 Featuring the Alcott Rug, Greenwood Sofa, Gray Linden Armchairs.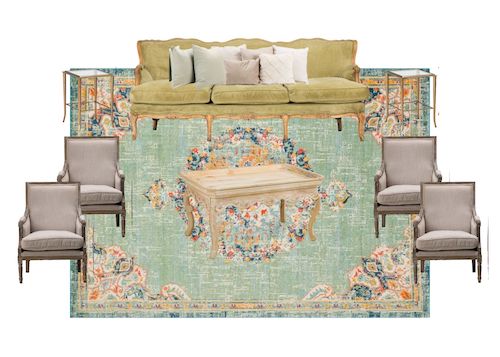 Featuring the Jewell Rug, Libbie Couch, Libbie Settee, Libbie Armchairs, Neutral Poufs.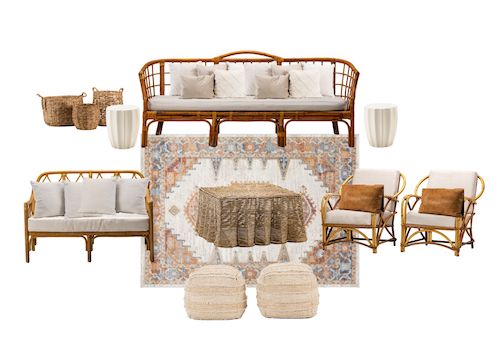 Featuring the Roy Rug, Hamilton Sofa, Hamilton Chairs.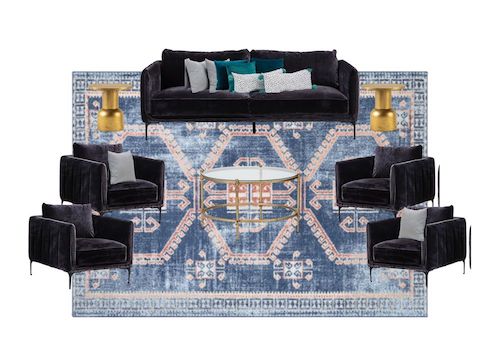 Featuring the Jewell Rug, Rupert Settee, Barrington Chairs, Wicklow Chairs, Chartreuse Poufs.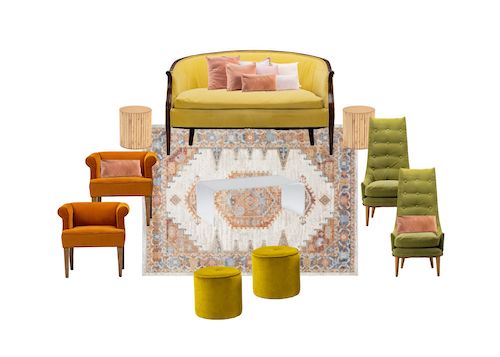 Featuring the Morrison Rug, Linden Sofa, Linden Settee, Linden Occasional Chairs.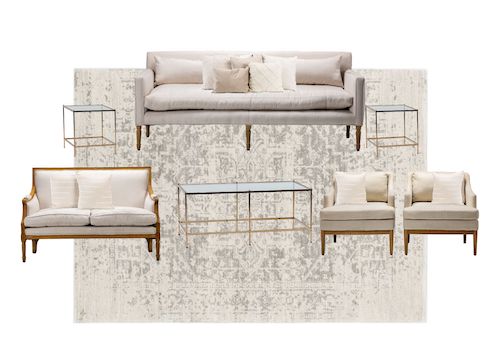 Featuring the Morrison Rug, Linden Curved Back Sofa, Linden Curved Back Settee, Pair of Linden Side Chairs.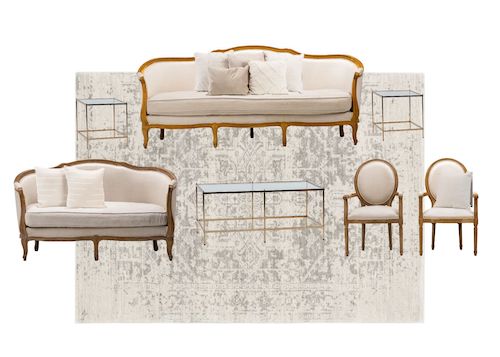 Paisley & Jade is a vintage & specialty rental company based in Richmond, VA and serving Virginia, North Carolina and Washington, DC.  We maintain an inventory of gorgeous & unique furniture and decor pieces that you can use to create one-of-a-kind event spaces, weddings, photo shoots, and trade show displays.  To learn how Paisley & Jade can help enhance your next visual display or special event, please contact us today!