Categories: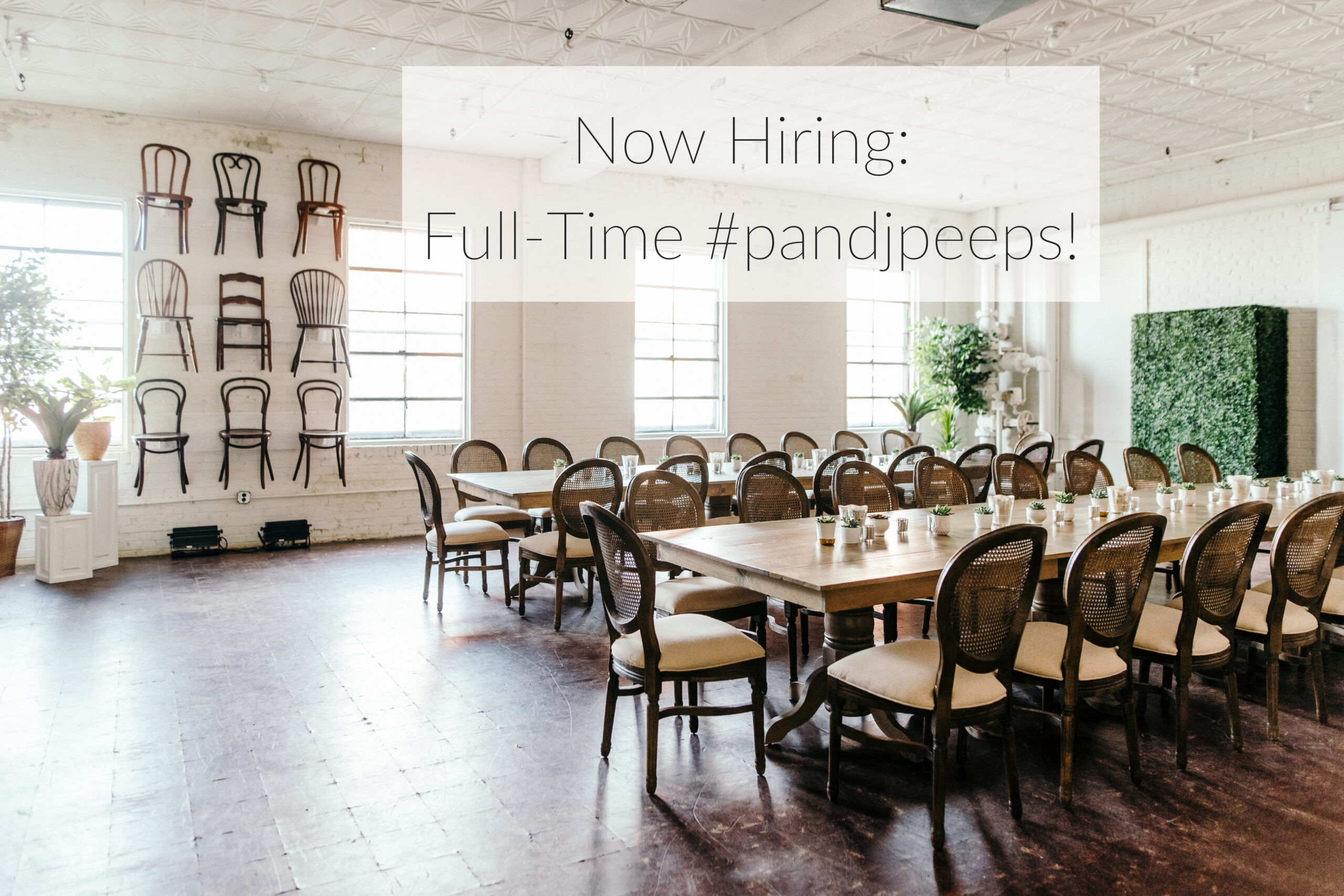 Overview:
Big things are happening at P&J! We're a Richmond-based company specializing in specialty and vintage rentals for events, weddings, trade shows and photo shoots. We assist clients with realizing their vision by helping them utilize our gorgeous, one-of-a-kind inventory.
We pride ourselves on our creative and positive atmosphere and are eager to invite some new folks to be a part of our team! Thanks to the comeback of events, and a big move this summer, our team (and space!) is growing! We're looking for people who are fun, organized and proactive, with the ability to think on their feet and work independently. We are enthusiastic people who take pride in a job well done.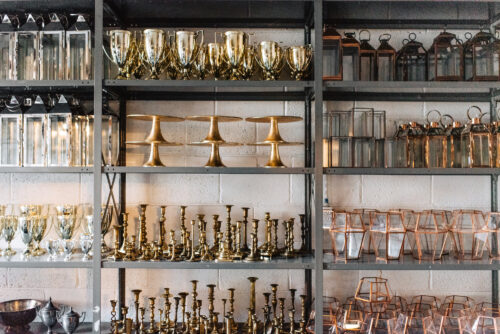 A day in the life of these new team members:
Through September 15th, 2021, these positions will be a "crash-course" in all things P&J – including, but not limited to, the following:
Assisting with the big warehouse move! Packing, unpacking, organizing, and helping set up the new space.

Administrative support, including answering phones & general inquiries.

Processing, preparing & packing/loading orders for delivery (with a focus on smalls, pillows, and rugs) and assisting on-site at deliveries as needed.

Assisting with unloading, checking in & restocking orders as they come back to the warehouse.

Cleaning/touching up/maintaining inventory as it's returned (including upholstery and vinyl/hand lettering support).

Assisting with social media maintenance.

Maintaining warehouse spaces in an orderly and sales forward fashion.

Maintaining front of house spaces in an orderly and sales forward fashion.
We are hiring for multiple temporary positions that will average 35-40 hours per week, with some weekend work expected. These are temporary positions through September 15th, 2021, at which point there is the potential for a permanent full-time offer, should the workload and employee performance call for it. The potential full-time positions will have a focus on sales/marketing and/or inventory management, so folks with an interest or skills in those areas are encouraged to apply!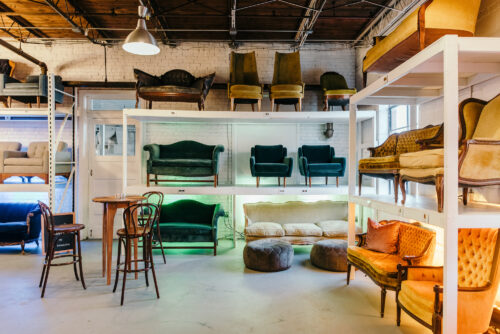 What's We're Looking For:
Eligible applicants must:
Be available to work Monday-Friday 9a-4p plus weekend hours as needed

Be computer proficient, and preferably have experience with Macs and Google Docs.

Be a skilled communicator, possess an unwavering attention to detail and have the ability to perform tasks independently

Be able to provide excellent customer service

Be able to lift up to 30lbs

Be able to pass a drug, criminal background and credit check

Bonus points if you've worked in events, antiques, or furniture moving before!

Bonus bonus bonus points if you have experience with any of the following:

DSLR Cameras/Photography/Photo Editing

WordPress/Blogging/Website Maintenance

Social media platforms (Facebook, Instagram, Pinterest, Twitter, TikTok, etc)

Email Marketing

Hand Lettering/Calligraphy

Tabletop Cutting Machine Crafting: HTV, Vinyl Application & Removal, etc.

Painting/Furniture Refinishing/DIY Projects
If you're detail-oriented and thrive in a creative environment, please send an email outlining your relevant experience to morgan@paisleyandjade.com no later than Friday, July 23rd.
Photos by Alex C Tenser Photography