Categories: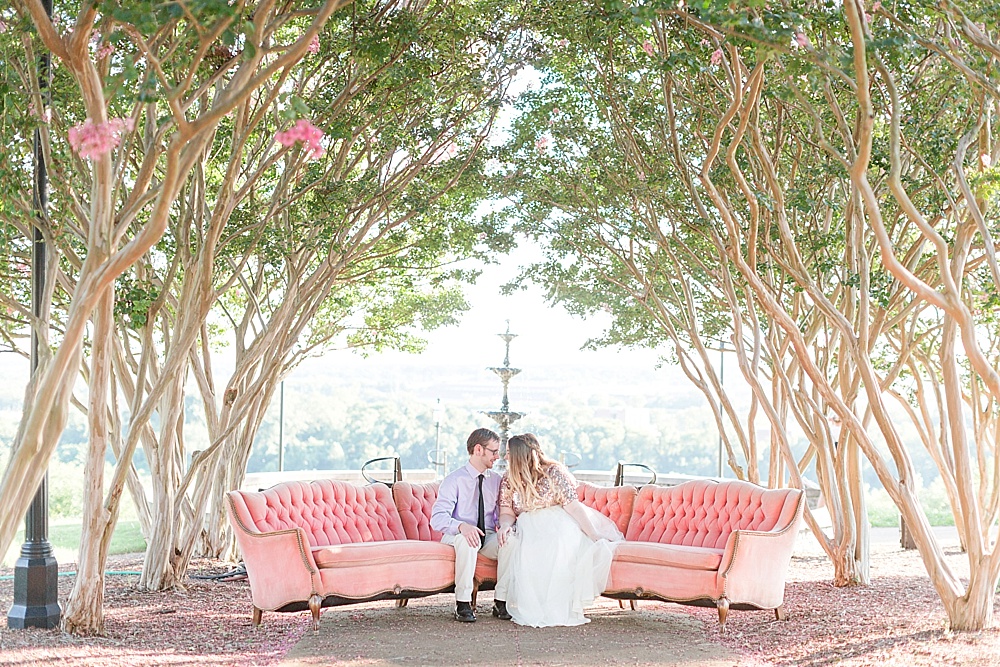 There is something so sweet about engagement photos!  We love helping couples commemorate this special time in their relationship by working to make their photo sessions unique and personal.  Jess and Stephen did exactly that during their session on the gorgeous grounds of Libby Hill Park in Richmond!   We absolutely loved seeing how they incorporated our Serra sectional sofa into so many of their shots! We know you'll love browsing all the pretty below expertly styled by Caroline at Posh PR  beautifully captured by the talented Shalese Danielle Photography.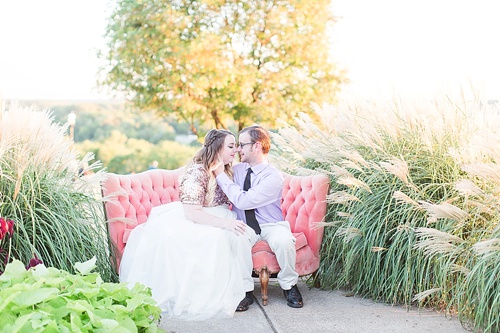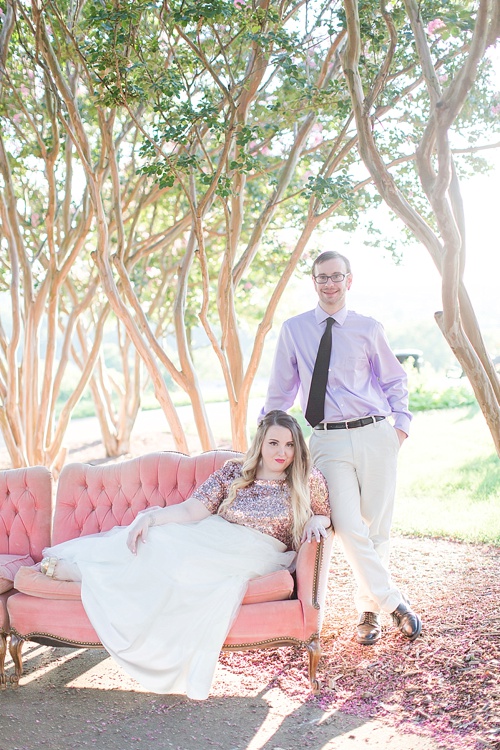 This fun couple worked with our friend Caroline at Posh PR to plan and style a whimsical setting for their engagement photos.  They chose one of our signature #pandjpretties, the  Serra sectional sofa,  to help add a little color and whimsy to the day!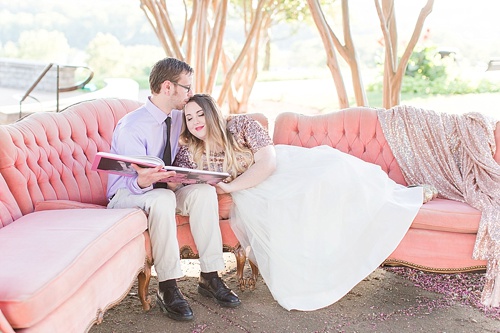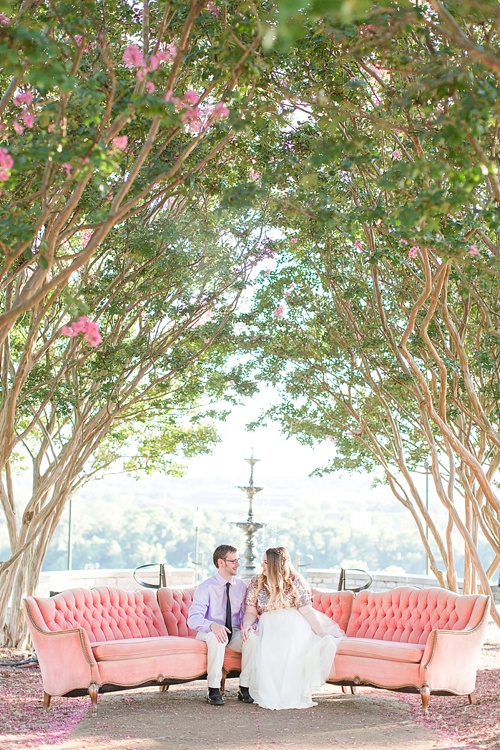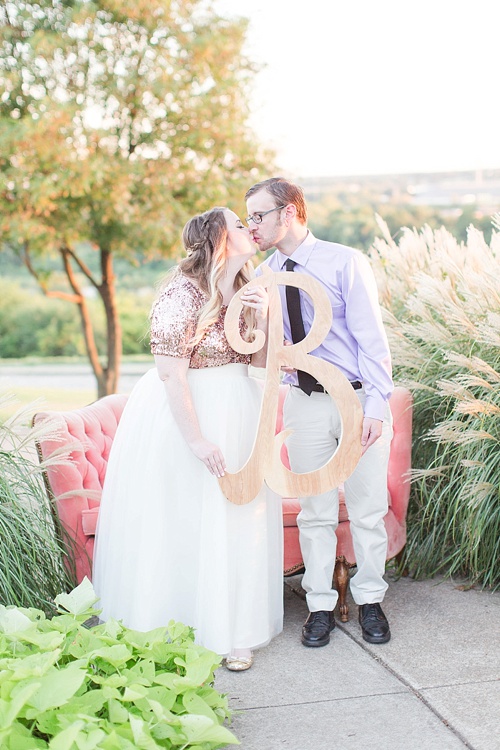 Adding a simple prop and breaking down the sofa to feature just the middle section, helps create a fun and intimate space.  Just so sweet!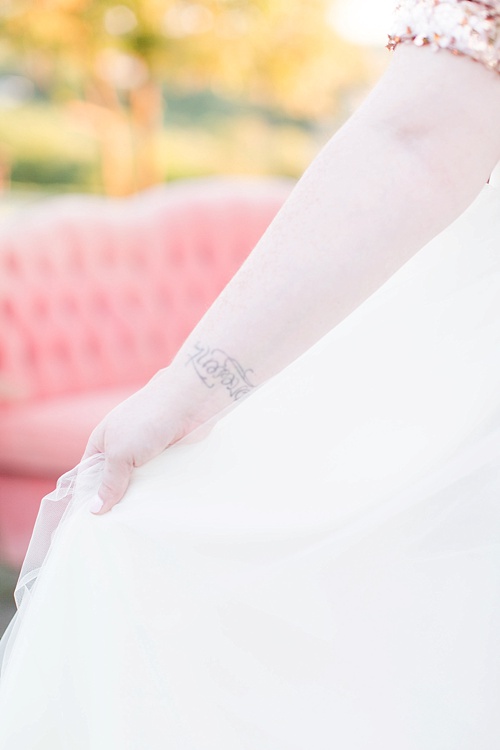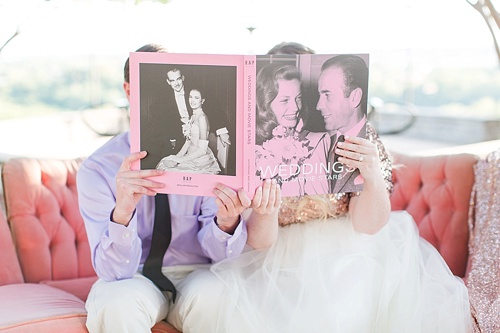 How cute is this capture?!  Adding small design elements like this great little movie star wedding book and a glittery throw, help change the whole feel of the photo!  Another bonus of the Serra sofa is that she's super comfortable.  Jess and Stephen were able to be themselves and kick back on this pretty piece while Shalese and Caroline worked their magic!  🙂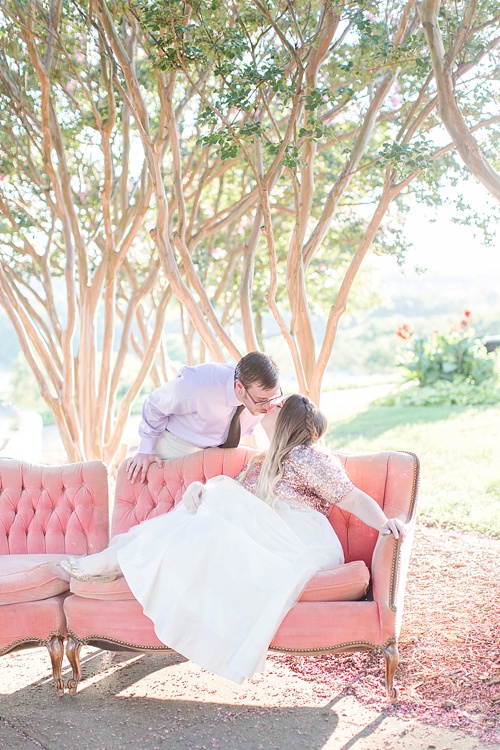 We absolutely love the way this beautiful vintage piece was used all throughout this shoot! We adore how the pop of pink stands out among the park greenery and at the same time fits perfectly with the fallen pink flower petals scattered along the grounds.  But most importantly we love how this simple piece really showcases this special couple and makes their joy the focus of each photo!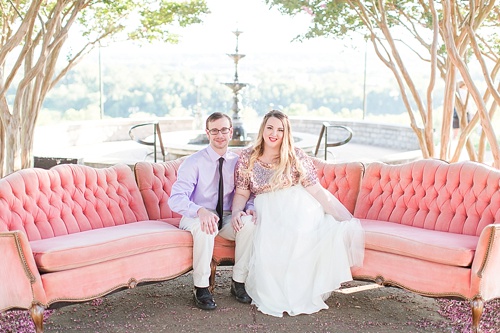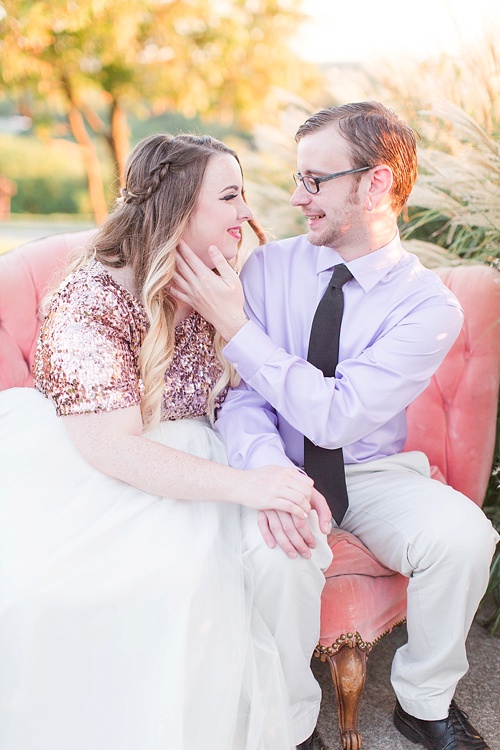 Congratulations Jess and Stephen!
FEATURED VENDORS 
IMAGES – Shalese Danielle Photography 
PLANNING & STYLING – Posh PR 
VENUE – Libby Hill Park 
Paisley & Jade specializes in vintage and eclectic rentals and custom fabrications for events, weddings, photo shoots, photo booths and other visual displays.  We maintain an inventory of gorgeous, unique furniture and decor pieces that you can use to create one-of-a-kind event spaces.  To learn how Paisley & Jade can help enhance your next  special event, please contact us today!