Categories: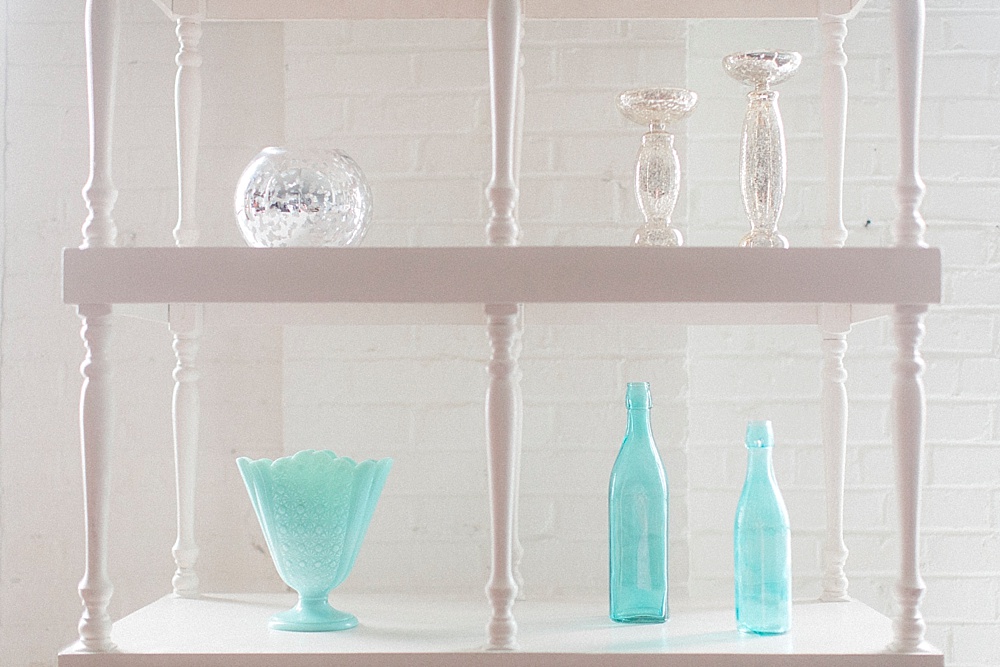 We absolutely love our custom built White Carved Post Hutches!  From back bars to dessert displays this simple and chic shelving option can serve so many different purposes. They can also be styled in endless ways!  We just couldn't wait to share a few of our favorite designs with you!  Enjoy the pretty!
Glitter and Glam How gorgeous is this girly glitter party photo shoot?  We loved having these ladies in the P&J Showroom!  The sparkly and chic shelving design is super fun and fab!  Images by Hope Taylor Photography | Styling by POSH PR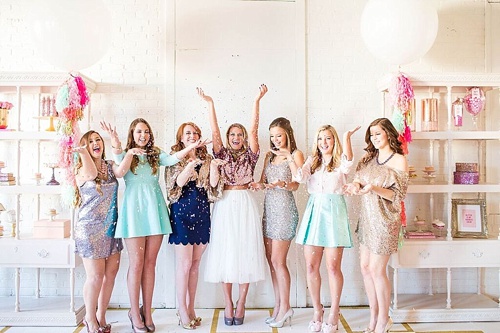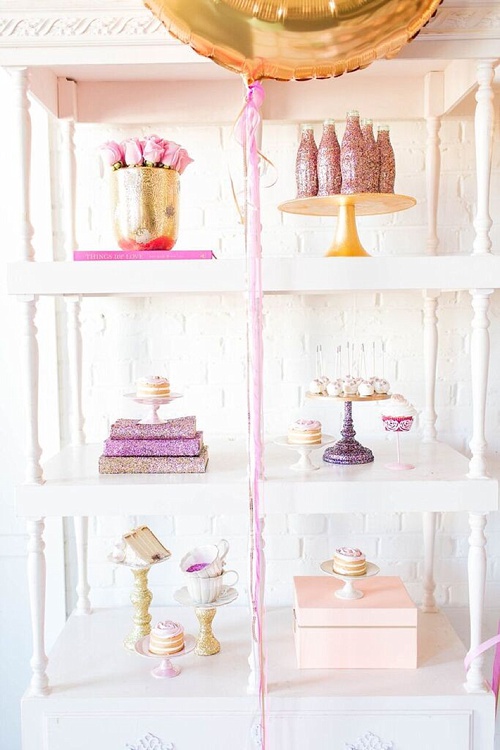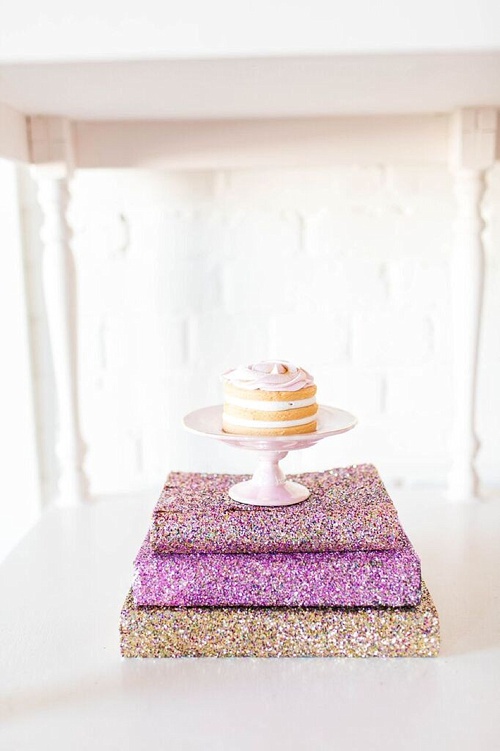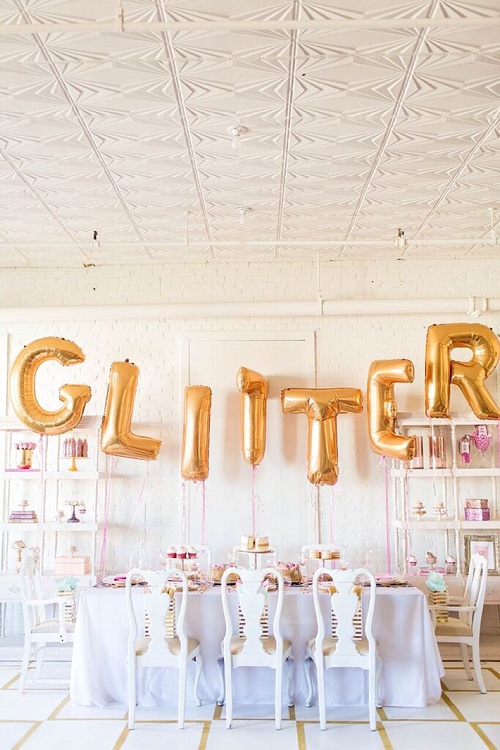 Romantic Wedding This beautiful boutonnière bar is supersoft and romantic!  Not only is the idea unique and functional but the design by Kaitlin Holland from the School of Styling is just down right darling!  Florals by Amanda Veronee | Images by Katelyn James Photography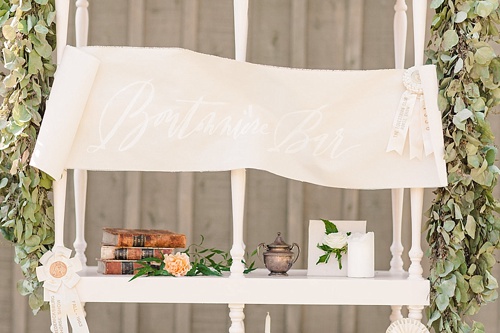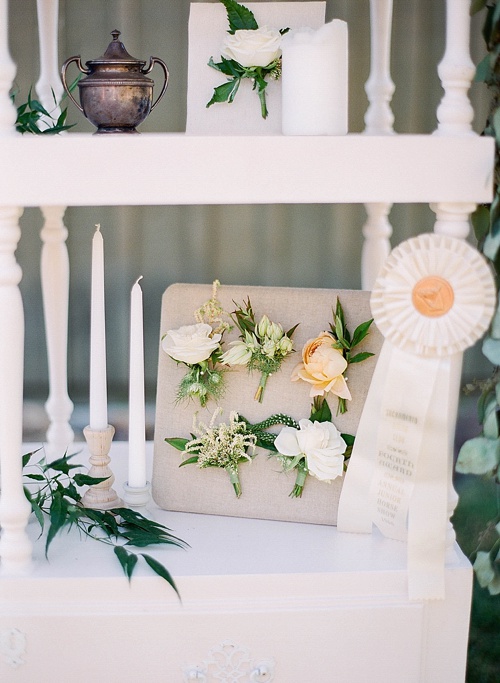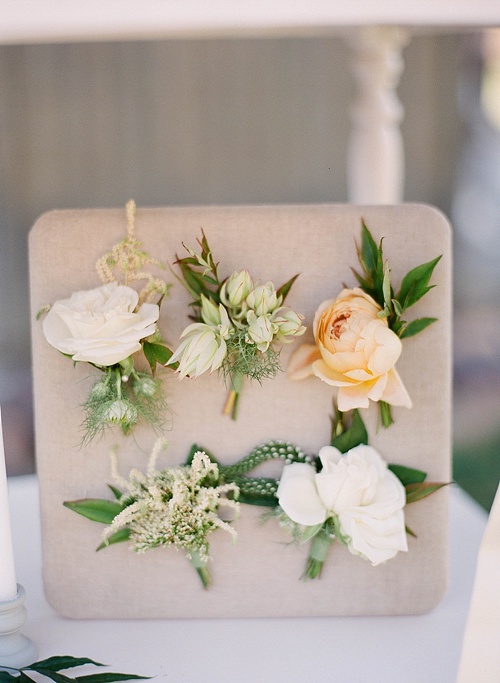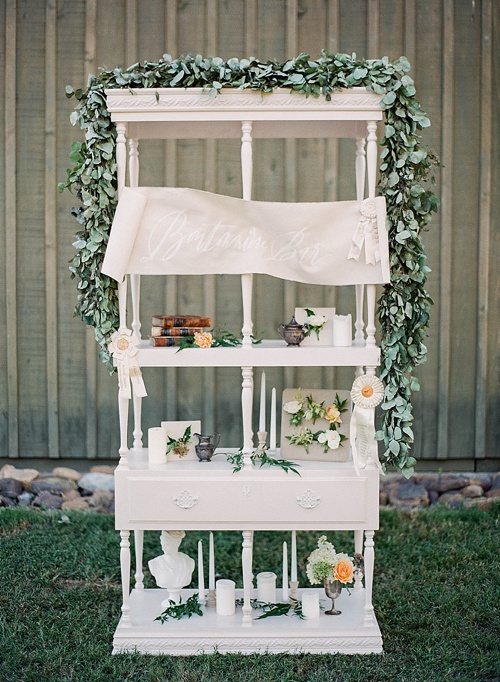 Bohemian Bar  Combined with our copper bar and canvas tent this set up is a showstopper! The gorgeous courtyard at Quirk Hotel was the perfect place for this design that offers a hint of bohemian style mixed with a little Wes Anderson inspired whimsy.  We can't help but swoon!  Styling by Fete Studio. | Images by Jessica Maida Photography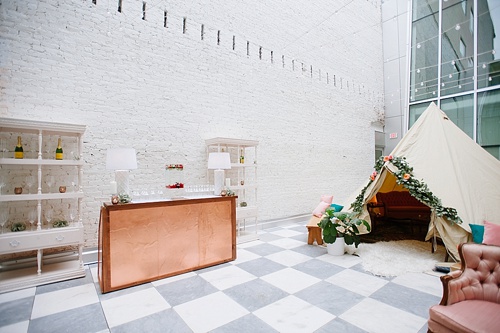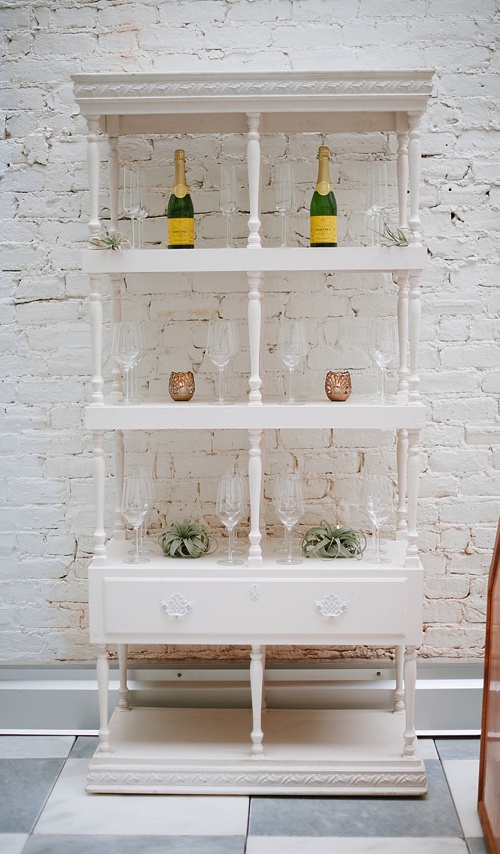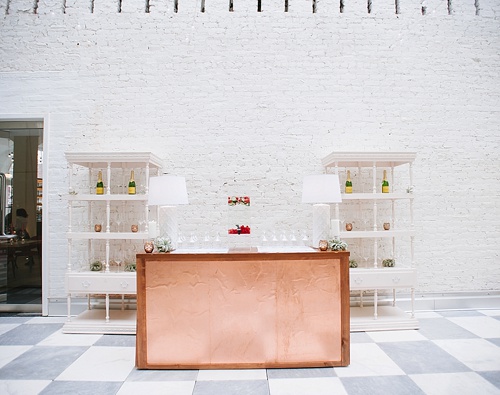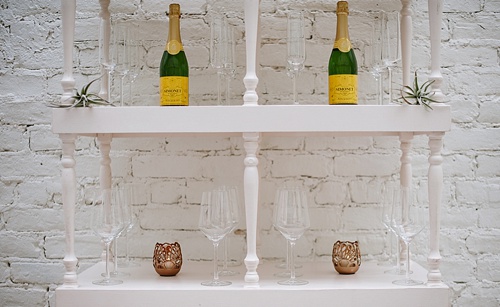 Stylish Swag  We loved hosting our friends from Creative At Heart for their first birthday bash!  We also loved how they styled up our carved white post hutch shelving with their adorable swag.  Such a pretty pairing!  Images by Hope Taylor Photography.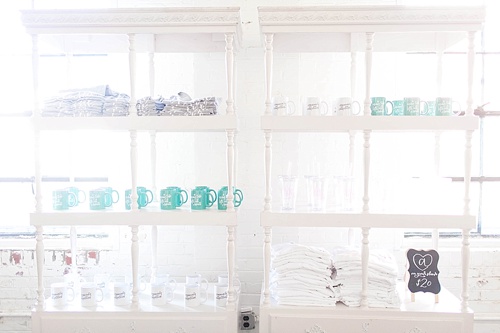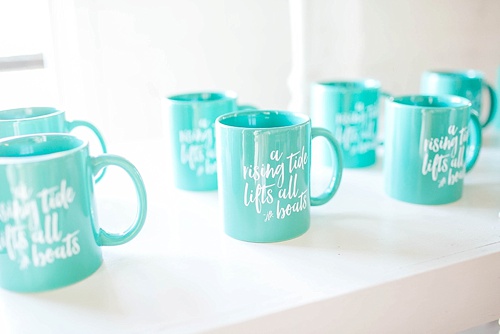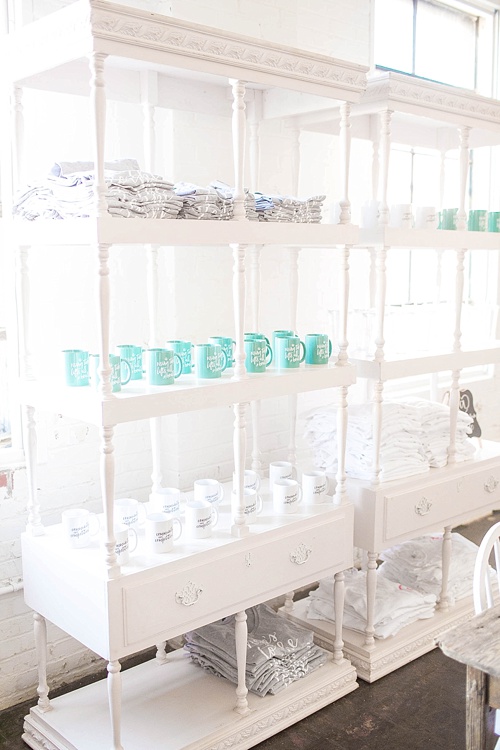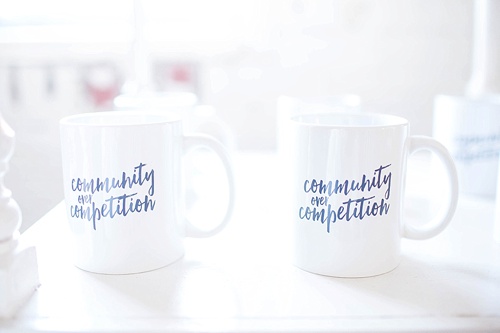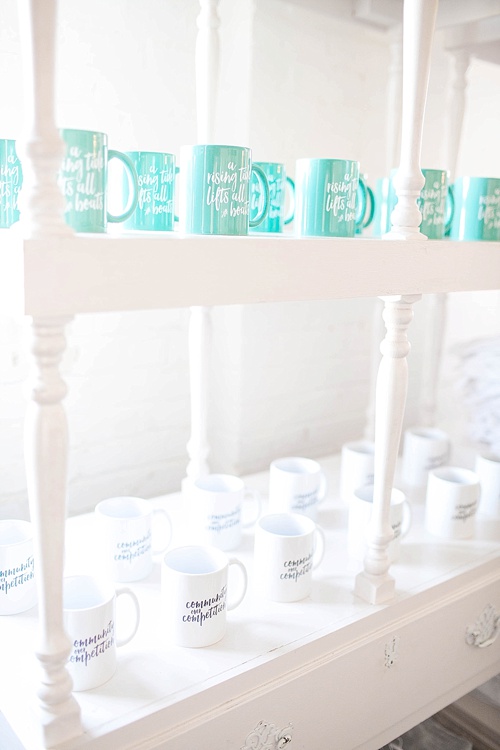 Paisley & Jade specializes in vintage and eclectic rentals and custom fabrications for events, weddings, photo shoots, photo booths and other visual displays.  We maintain an inventory of gorgeous, unique furniture and decor pieces that you can use to create one-of-a-kind event spaces.  To learn how Paisley & Jade can help enhance your next  special event, please contact us today!