Categories: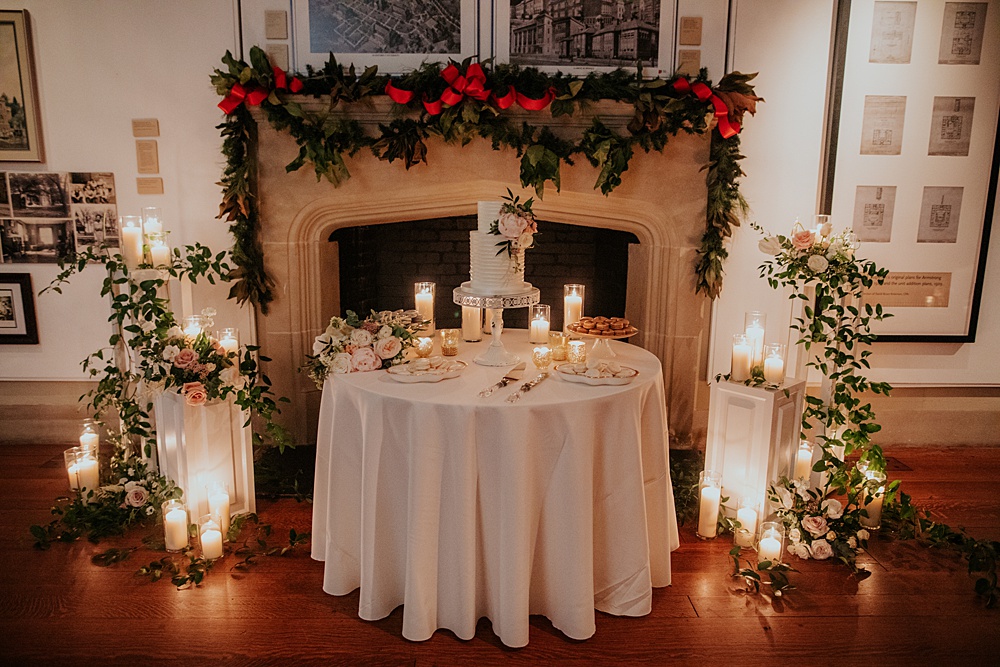 Winter is coming and we are doing a recap of our favorite wintertime weddings! To start thins off, we are looking back at Lauren & Elliott's february wedding at the Science Museum of Virginia. Glint Events transformed this huge space into an intimate cozy affair. Our Contemporary Gold Shelving created a fun backdrop behind the couple and bridal party as they sat at the head table.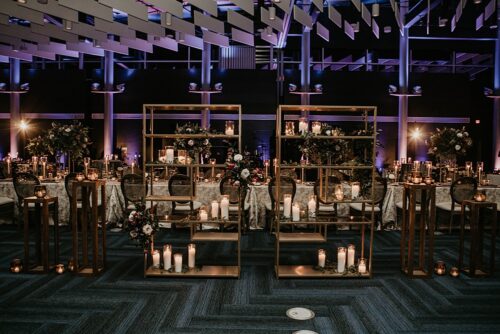 The Linden Chairs were used as special seating along the head table.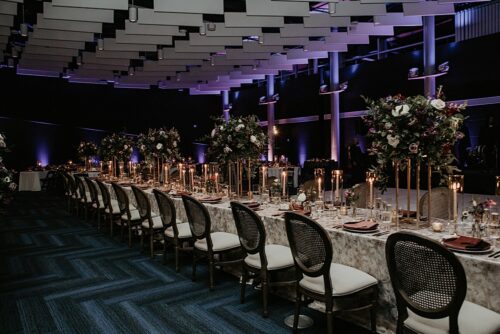 Can we take a moment to appreciate these florals by Amanda Burnette?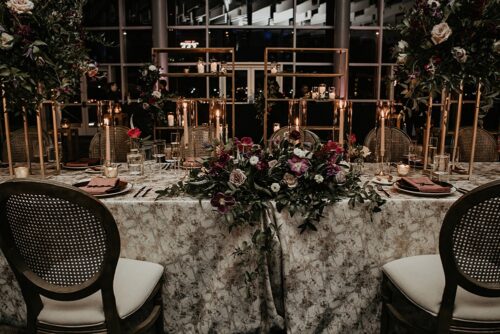 We love how the Linden Chairs and Contemporary Gold Shelving were incorporated in this modern winter reception!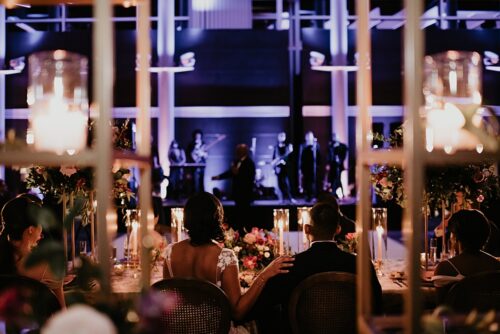 (J.P. Lord Photography / Glint Events / Amanda Burnette / Science Museum of Virginia)
Next up is an intimate wedding at the Branch Museum. Our White Wooden Pedestals were used to create a warm moment for the couples ceremony.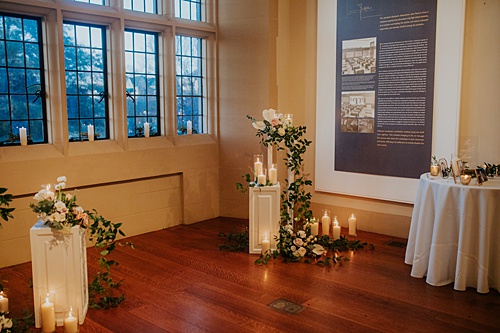 Did you know that we have an entire Collection of White Wooden Pedestals and Modern White Columns? They make the perfect option for a ceremony backdrop!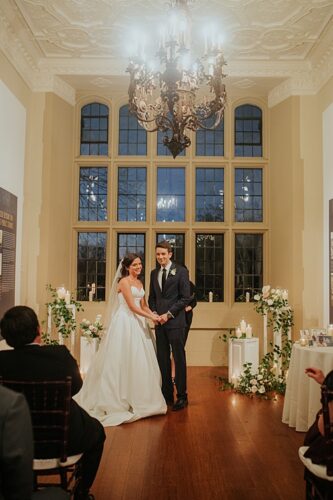 The pedestals also are perfect for repurposing throughout your event! Here the white pedestals were moved to create another intimate moment for the couples cake cutting!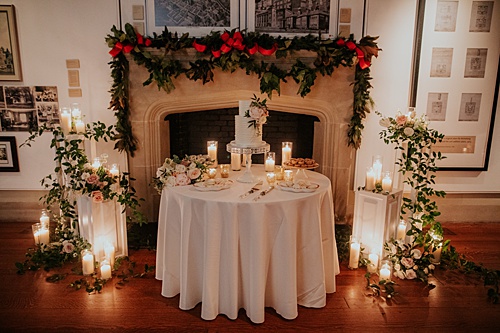 (Carly Romeo & Co. / Glint Events / Olivera Floral Design / Branch Museum)
We love a good winter wedding full of luscious greenery and vibrant red and white florals to get us in the holiday spirit! This wedding at the Bolling Haxall House did just that! We love how the Double Hexagon Arbor was utilized as the ceremony backdrop for Kerry & Will.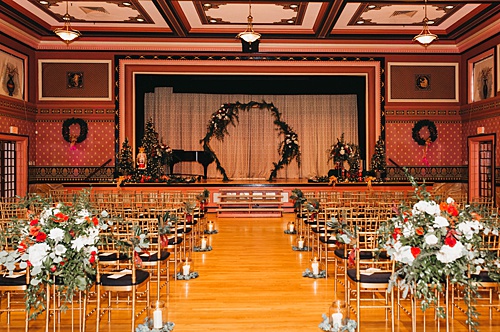 Did you know that the Double Hexagon Arbor is over 8′ tall?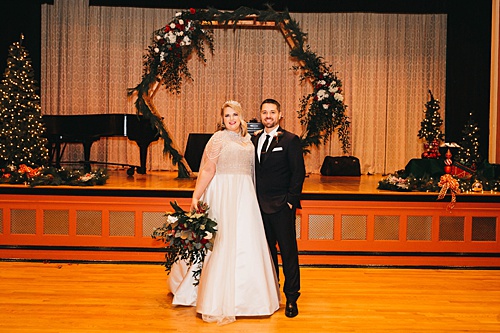 Did I mention that we love it when our #pandjpretties can be repurposed during an event? The Hexagon Arbor was able to create another breathtaking backdrop for the cake table.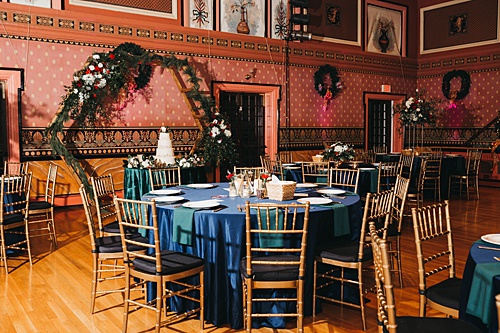 This is one stunning setup for a cake cutting!
(Jacqueline Waters Photo / Starry Night Events / Bolling Haxall House)
We are thankful that in Virginia, we can (sometimes) have the option of being outside in the winter! This winter wedding was one of those lucky days! The Patterson Sofa and Brighton Chairs created a cozy lounge option under the tent. The Austen Rug, Brass & Glass Coffee Table and End Table finished off the lounge with a modern winter vibe.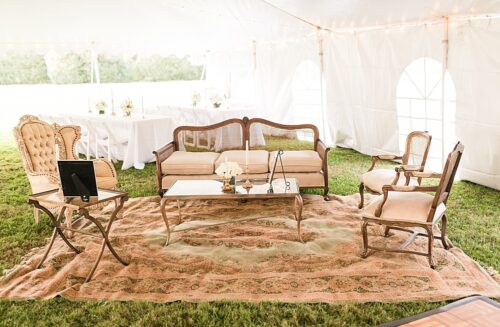 The Gold Buffet was utilized outside for the ceremony. Who says you always need to use an arbor? We love this alternative for a ceremony backdrop!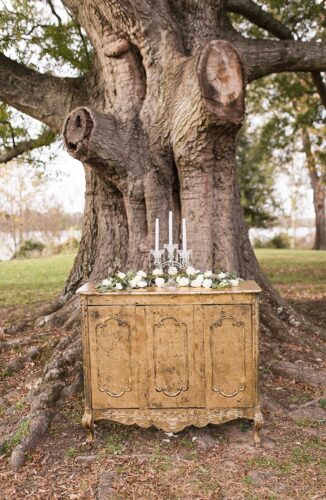 If you don't know already, we are big cake people! The White Sideboard created a sweet dessert and cake display for the reception.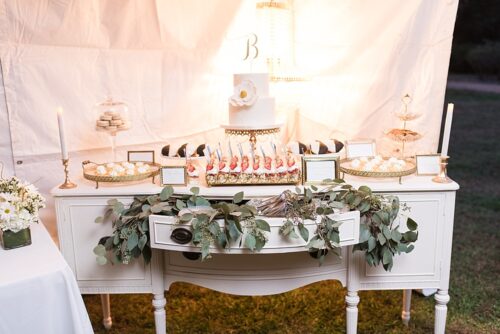 It wouldn't be a romantic winter wedding without some fur, greenery and chandeliers. Our Empire Chandeliers were hung to create this intimate lighting moment for the dance floor!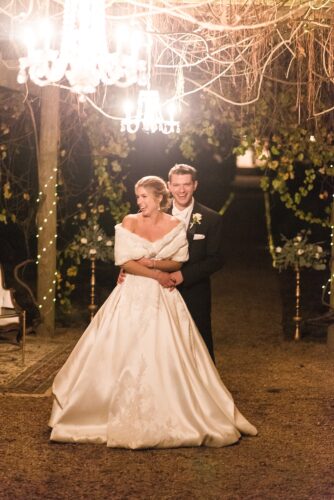 (The Pyles / Planning: Sherry Dew / Shirley Plantation)
Paisley & Jade is a vintage & specialty rental company based in Richmond, VA and serving Virginia, North Carolina and Washington, DC.  We maintain an inventory of gorgeous & unique furniture and decor pieces that you can use to create one-of-a-kind event spaces, weddings, photo shoots, and trade show displays.  To learn how Paisley & Jade can help enhance your next visual display or special event, please contact us today!