Categories: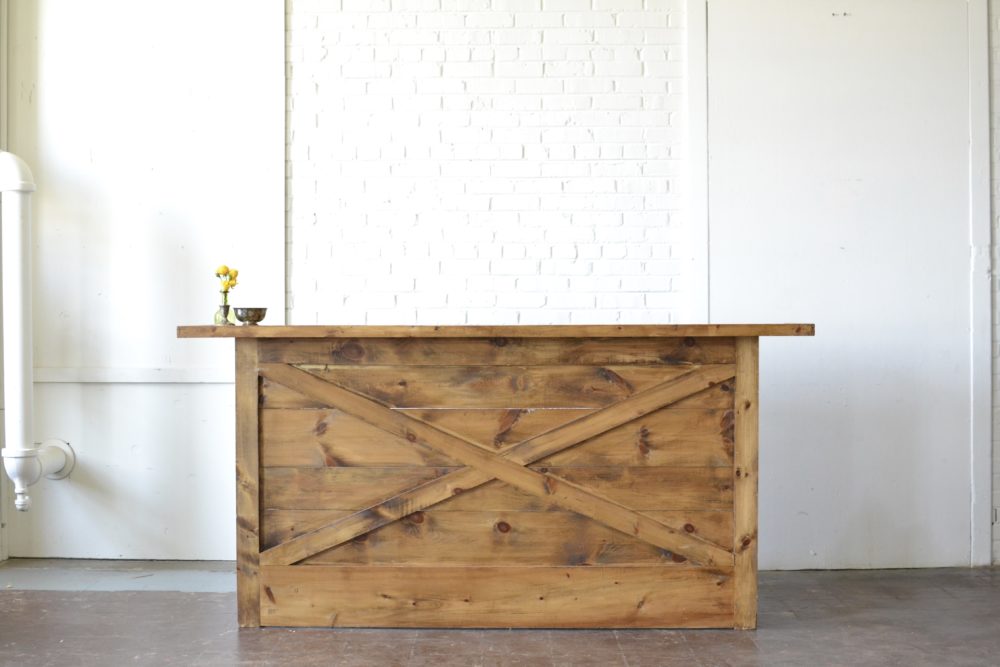 So, we've been talking about our Heart Pine Bar for some time now, and finally have some more photos to share of it in action!  It was recently used as a cocktail hour bar at a wedding at one of our favorite venues in town – The Boathouse at Rocketts Landing.
The cocktail hour was held right on the banks of the river,  and we snapped this quick pic on our phone after we dropped it off.  You can't beat the view!
To our delight, our friends at The Boathouse passed along this photo of it being used in action later that afternoon:
It worked awesome as a stand alone piece, but can also be used as a larger bar with multiples placed side by side!
Paisley & Jade specializes in vintage and eclectic rentals and custom fabrications for events, weddings, photo shoots, photo booths and other visual displays.  We maintain an inventory of gorgeous, unique furniture and decor pieces that you can use to create one-of-a-kind event spaces.  To learn how Paisley & Jade can help enhance your next  special event, please contact us today!