Categories: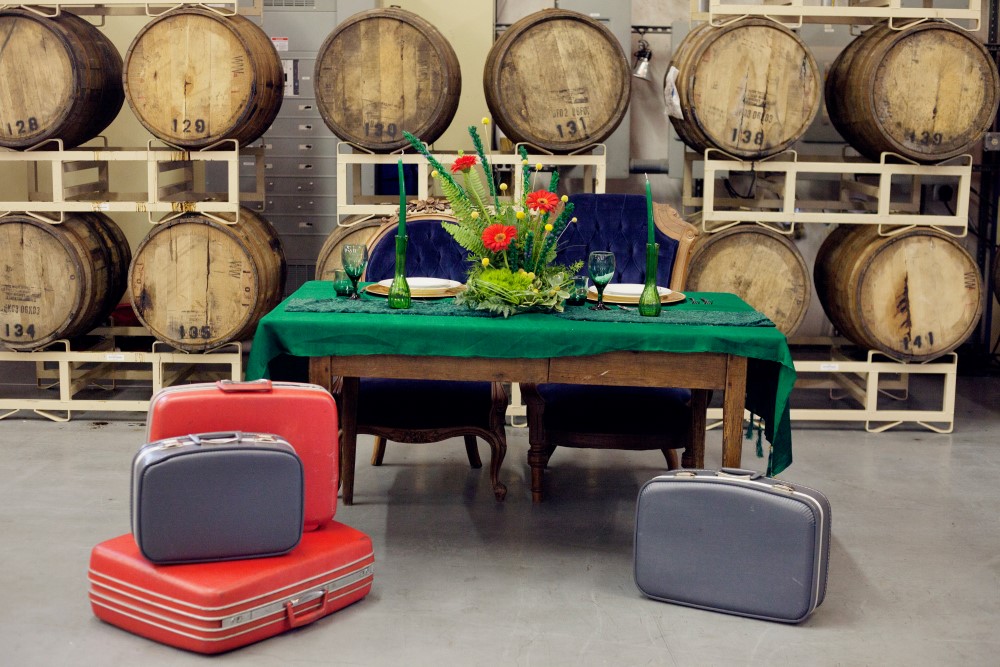 When Kelly Harrison from Le Lapin de Marriage contacted us about this shoot, all she had to say was the word "Oz", and we were hooked!  The shoot took place at two different locations, and Kait from Kait Winston Photography did an amazing job capturing the atmosphere at both.
This may sound silly, but this was our first time on a shoot with actual models (not just couples or friends willing to jump in front of a camera, but people who actually do this for a living), and let me tell you, these guys ROCKED.  It was absolutely freezing outside, but when it was time to be in front of the camera, they were all business.  We love working with people who clearly love what they do (& are good at it!).
And really, does it get any better than this shot?:
As if having the photos alone wasn't great enough, we were fortunate enough to have this shoot picked up by Modele Weddings – check out the feature here!
Photographer: Kait Winston Photography
Venues: Hardywoood Park Craft Brewery, Virginia Museum of Fine Arts
Planning & Syling: Le Lapin de Marriage
Eclectic & Vintage Rentals: Paisley & Jade
Models: Rachel Faulkner (bride), Dylan Nolan (groom), Josh Plasse, Sonnie Slagle
Paisley & Jade specializes in 
vintage and eclectic rentals 
and 
custom fabrications
 for events, weddings, photo shoots, photo booths and other visual displays.  We maintain an inventory of gorgeous, unique furniture and decor pieces that you can use to create one-of-a-kind event spaces.  To learn how Paisley & Jade can help enhance your next  special event, please 
contact us
 today!