Categories: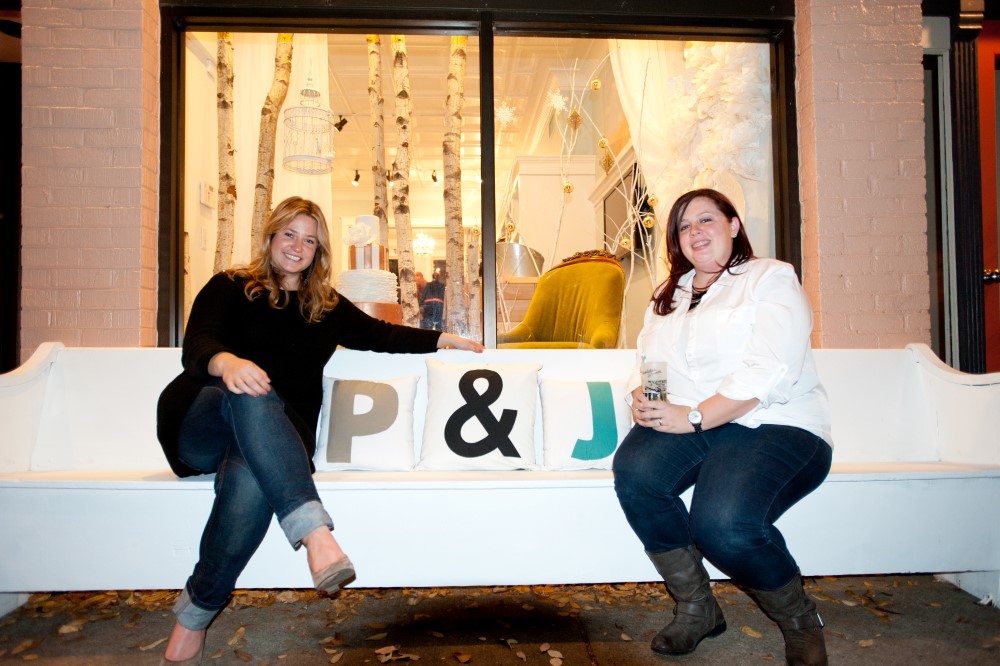 Never needing an excuse to have a party, we decided food & drink was a great way to get our wedding & event friends together to take a look at what we had been up to for the past 6 months.  After quite a bit of time planning & scheming, our big launch event came & went last week, & went off without a hitch!
The event was held at our collective space, Blush on Berry – a great venue to gather a few folks for the evening.
Guests were welcomed to the event by bartender Beverley, who was working behind the newest addition to our collection – the Heart Pine Bar!
If our guests preferred something other than wine, Arnie Palmers, or beer in a bathtub, there was a Hot Chocolate Station with lots of fixings arranged on our Hoosier!
Catering was provided by our friends at I.K. Catering (the Mini Beef Wellingtons were a HUGE hit!)
In addition to getting a look at some of inventory up close and personal, we also debuted our new inventory binders, which will allow our planner and venue friends the ability to share our inventory with their clients!
We had a great turnout, great food & plenty of drinks – and hope that everyone had as much fun as we did!