Categories: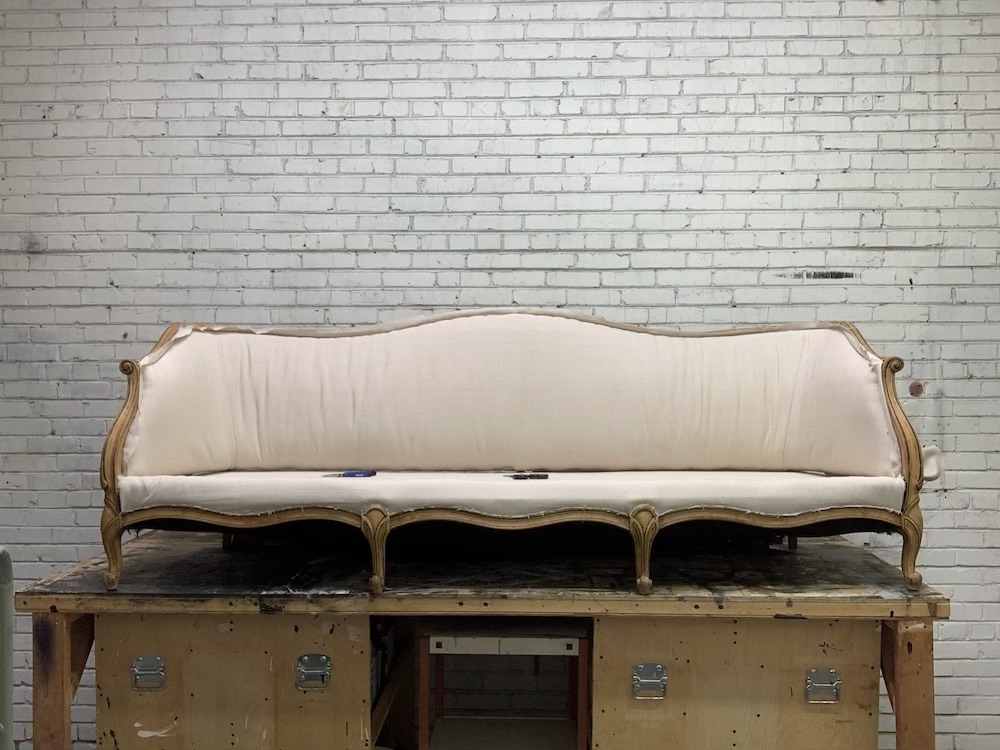 We took the opportunity of the slow down of events in 2020 to give a few items in the P&J Collection a makeover! We like to call this special, a "Glow Up" and are very excited to show you below on the wonderful updated #pandjpretties   made in house by the #pandjpeeps!
The Small Copper Truss With Acrylic got an update of these snazzy leather straps with snaps to hang custom #pandjlettering on acrylic!
BEFORE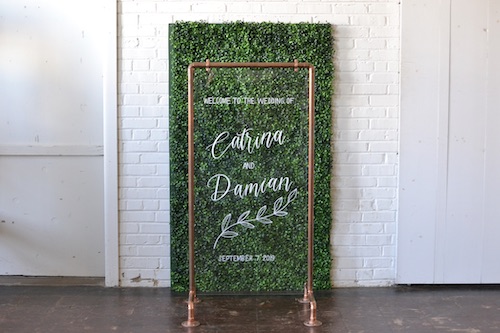 AFTER!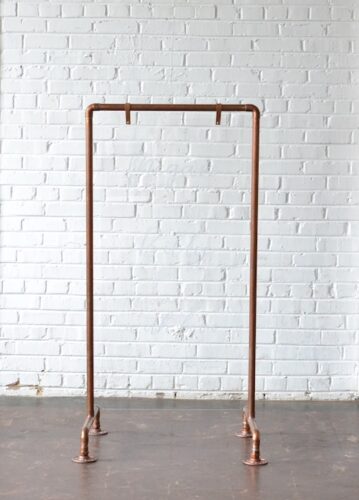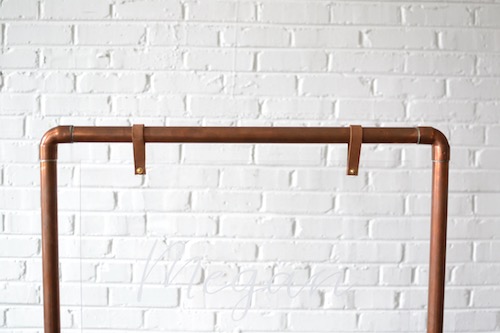 The pink velvet Madison Chairs got a pedicure in the means of new brass caps on the feet of the legs!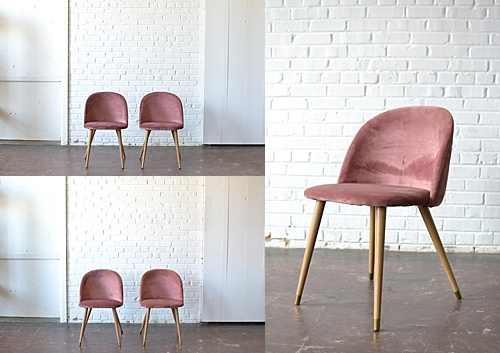 The Aperture Wooden Cocktail Tables were sanded down and stained in a darker provincial stain for a more elevated look!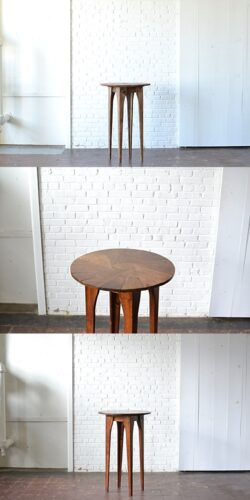 The sister table to the wooden cocktail tables are the Aperture Hairpin Coffee Tables which received the same salon treatment!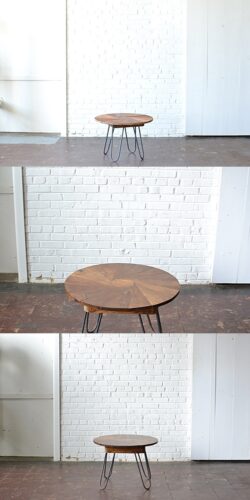 This stain update also included the Pine Benches for a darker stain and poly finish, perfectly topped off with the gray cushion tops to pair perfectly with the Hairpin Dining Tables!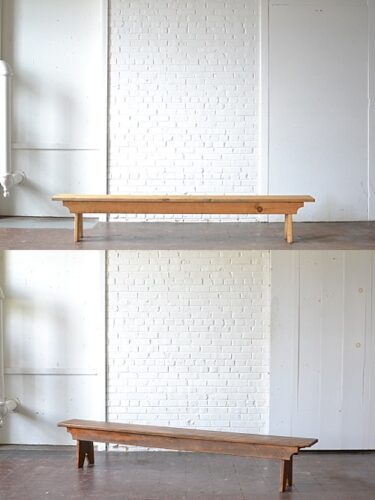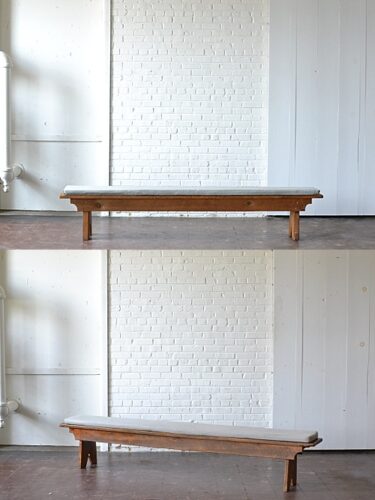 Next up (and it was a big project!) was the Vintage Caldwell Sofa! This upholstered piece has been in the P&J Collection since we started in 2012! We wanted to give this piece a refresh with a lighter stained wood trim and a fresh neutral linen fabric. Check out Casey's journey in bringing this piece back to life!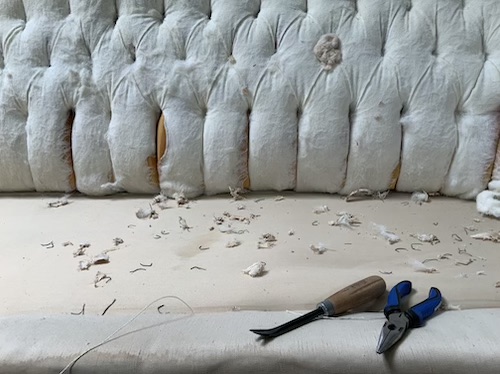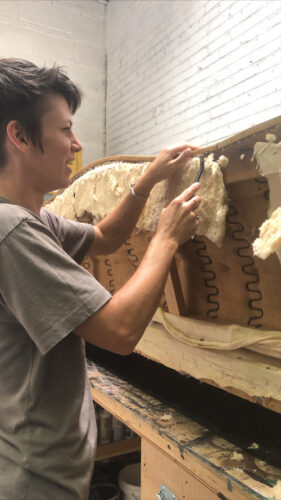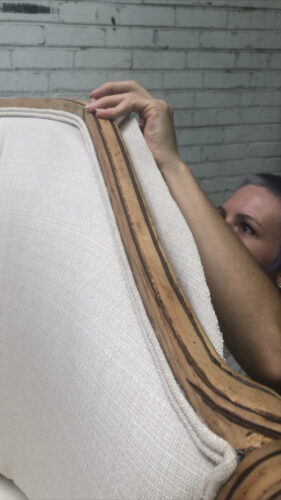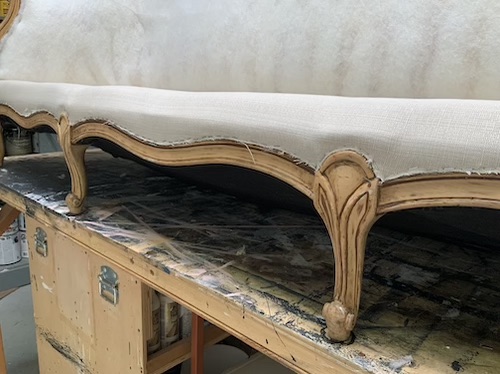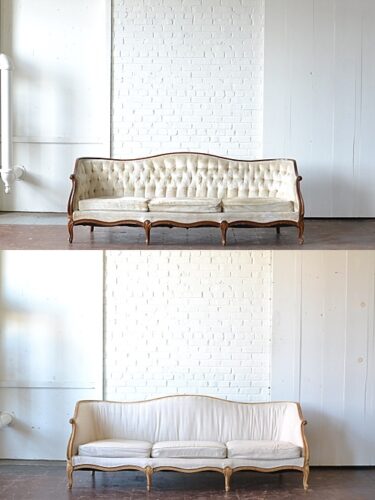 The Square Marshall Tables also got a pedicure! We remodeled the base to mimic the tabletop. Before, it had very traditional feet and now has an ultra cool square base! Check out the Round version of this table here!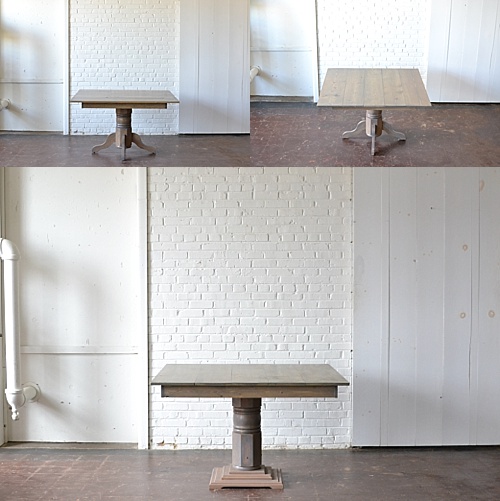 As much as we loved the Rose Gold trend, we were excited to update this Side Table to a regal sultry matte black! Now pairs beautifully with our Dark Wood Server!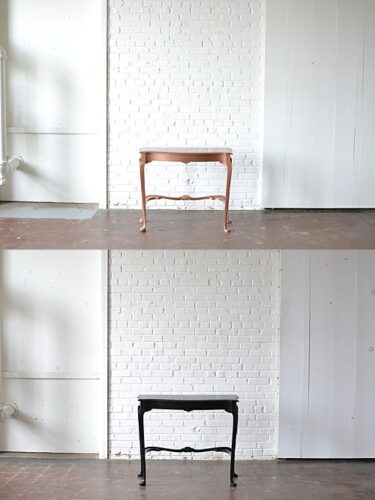 A huge undertaking we have been working on with our growing Vintage Wooden Bentwood Chair collection is refining to be less mismatched in color hues and shape and be more uniformed along with introducing a seat cushion!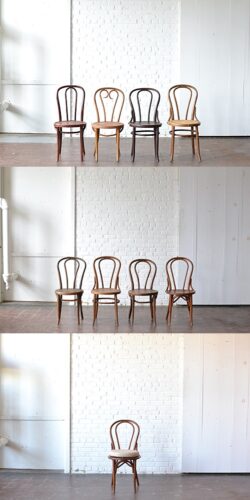 'Paisley & Jade is a vintage & specialty rental company based in Richmond, VA and serving Virginia, North Carolina and Washington, DC.  We maintain an inventory of gorgeous & unique furniture and decor pieces that you can use to create one-of-a-kind event spaces, weddings, photo shoots, and trade show displays.  To learn how Paisley & Jade can help enhance your next visual display or special event, please contact us today!