Categories: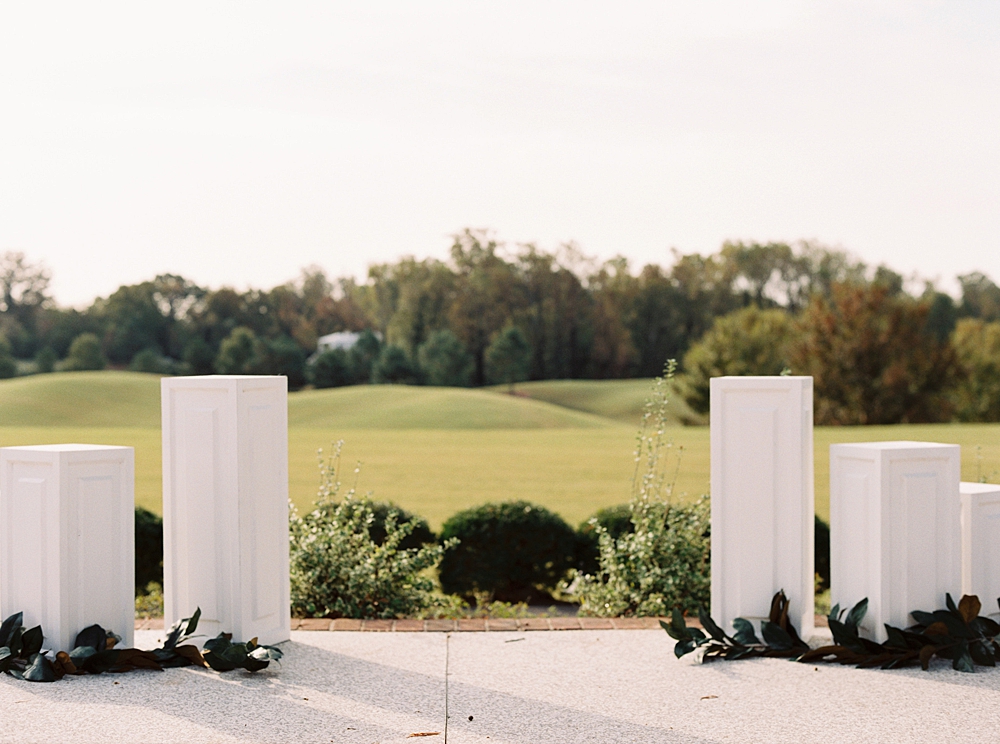 We may be known for our large, scene-stealing pieces, such as bars, lounges, and backdrops, but some of the unsung heroes of event design are the details our amazing creative partners put together using our pedestals and columns!  We're going to take some time today and share some of our favorite photos of these guys in action!
For a classic use of our White Wooden Pedestals, you can't go wrong with gorgeous florals by Carbon + Salt flanking the entrance to the ceremony aisle, like at this Country Club of Virginia Wedding with LK Events & Design and Megan McSweeney Photography.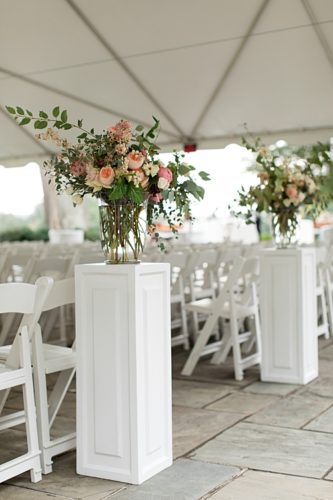 We loved this alternative to florals at Kate & Bobby's Independence Golf Club wedding – the greenery of the plants was a simple but perfect backdrop for their vows in front of the golf course! Photo by Capture Photography.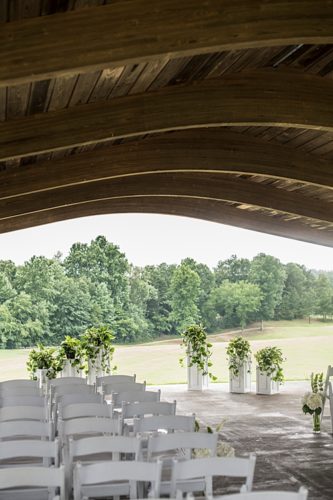 Our pedestals come in several sizes, so you can utilize the ones that are the best fit for your design!  Large statement florals (like these from Wiley's Florist) don't require as much height, so our 18″ White Wooden Pedestals were a perfect size!  This Bolling Haxall House wedding was designed and planned by Belles & Whistles and captured by Allison Kuhn Photography.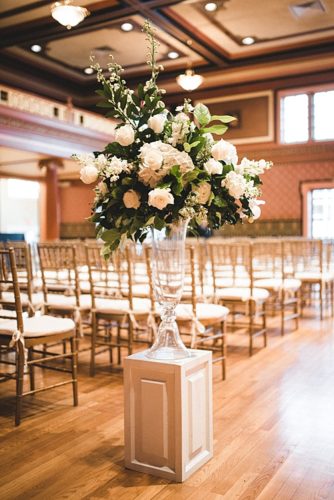 For a more contemporary look, we love our Modern White Columns, especially when Photosynthesis Florals decks them out with her botanical goodness!! This simple wedding ceremony backdrop at Tredegar Ironworks was designed by For Love of Love and captured by Samantha McFarlen Photography.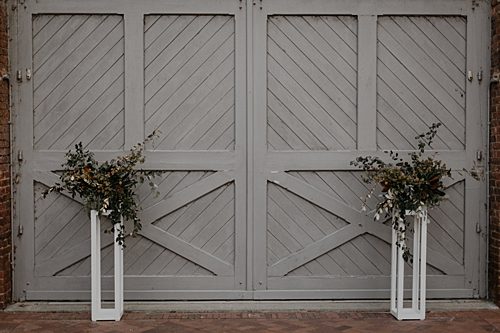 Why settle for just one?  Multiple Stained Wooden Pedestals add height and drama to a ceremony aisle entrance, such as this set up from a wedding with Belles & Whistles and Petals & Twigs at Upper Shirley Vineyards with We Are The Mitchells.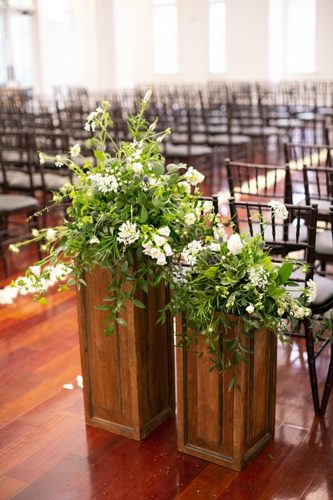 We love the simple beauty that these #pandjpretties bring to any space! Photo by Kim Stockwell Photography.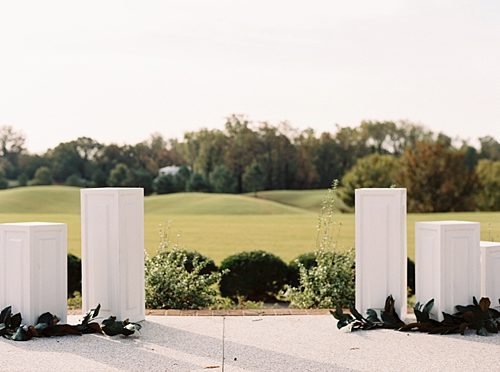 In addition to wedding ceremonies, pedestals and columns can make a great decor addition to bars and other event displays, like at the 2018 NACEYs at Main Street Station, where our Collection of Stained Wooden Pedestals flanked the Marshall Bars.  Photo by Don Mears Photography, florals by Petals & Twigs.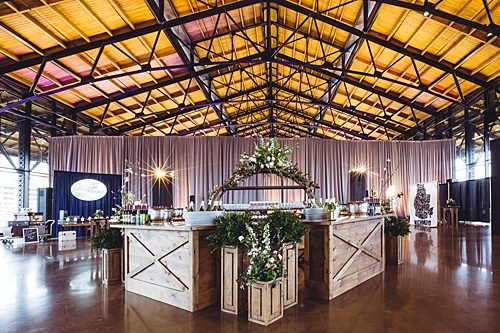 Paisley & Jade is a vintage & specialty rental company based in Richmond, VA and serving Virginia, North Carolina and Washington, DC.  We maintain an inventory of gorgeous & unique furniture and decor pieces that you can use to create one-of-a-kind event spaces, weddings, photo shoots, and trade show displays.  To learn how Paisley & Jade can help enhance your next visual display or special event, please contact us today!