Categories: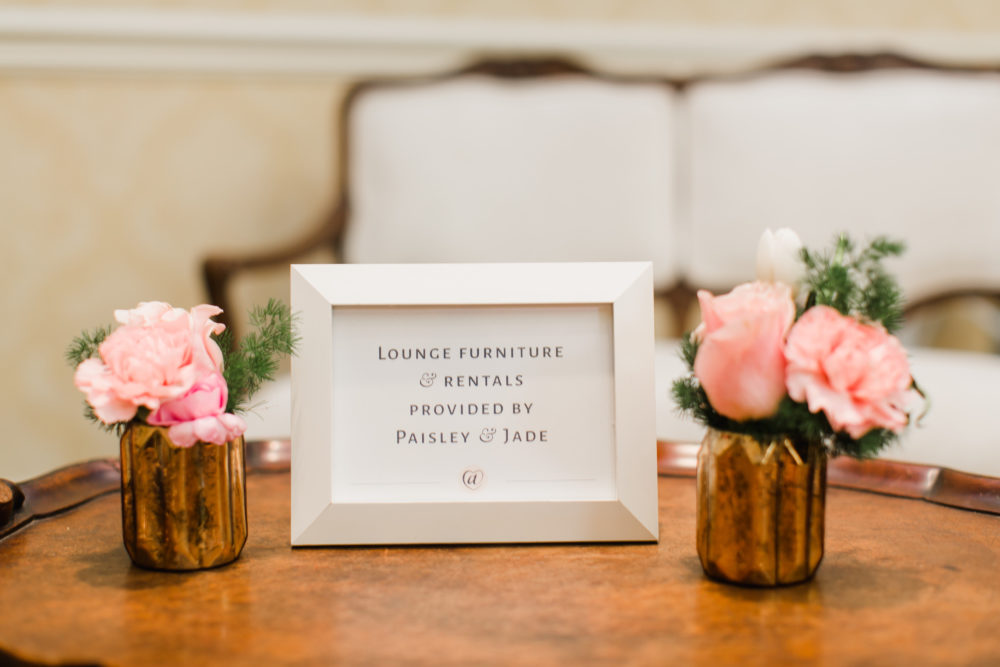 Well, the holidays are over and it's back to the grind here at P&J!  And to kick off the year right, Morgan went and spent a couple of days in Staunton, VA for the Creative at Heart Conference!  This conference, put together by the fabulous Kat of Dear Sweetheat Events and Taylor of Letters of Grace Calligraphy was designed to inspire and inform women who own creative small businesses!
From the minute we were asked to participate, we were so thrilled with the purpose behind this gathering: "A conference designed to foster growth, build purposeful community and inspire the hearts of like-minded creatives."  The days we spent there were chock full of the message that community is more important that competition – and that's something we TRULY believe in!
As a sponsor, we were so excited to bring some fabulous items from our collection to help bring the event to life – our pink sectional sofa (the Serra), was a huge hit, and we loved seeing everyone curled up on it throughout the conference – laughing with friends, sharing success stories and chatting up new contacts.    We also brought along our Free-Standing White Doors that got turned into a fabulous photo booth with just a little bit of ribbon and elbow grease!  We were so busy meeting new people and learning new things that we didn't manage to take a ton of photos, but enjoy these few below now – we will be sure to share the professional pics once we get them!!
Paisley & Jade specializes in vintage and eclectic rentals and custom fabrications for events, weddings, photo shoots, photo booths and other visual displays.  We maintain an inventory of gorgeous, unique furniture and decor pieces that you can use to create one-of-a-kind event spaces.  To learn how Paisley & Jade can help enhance your next  special event, please contact us today!